A wedding as never seen before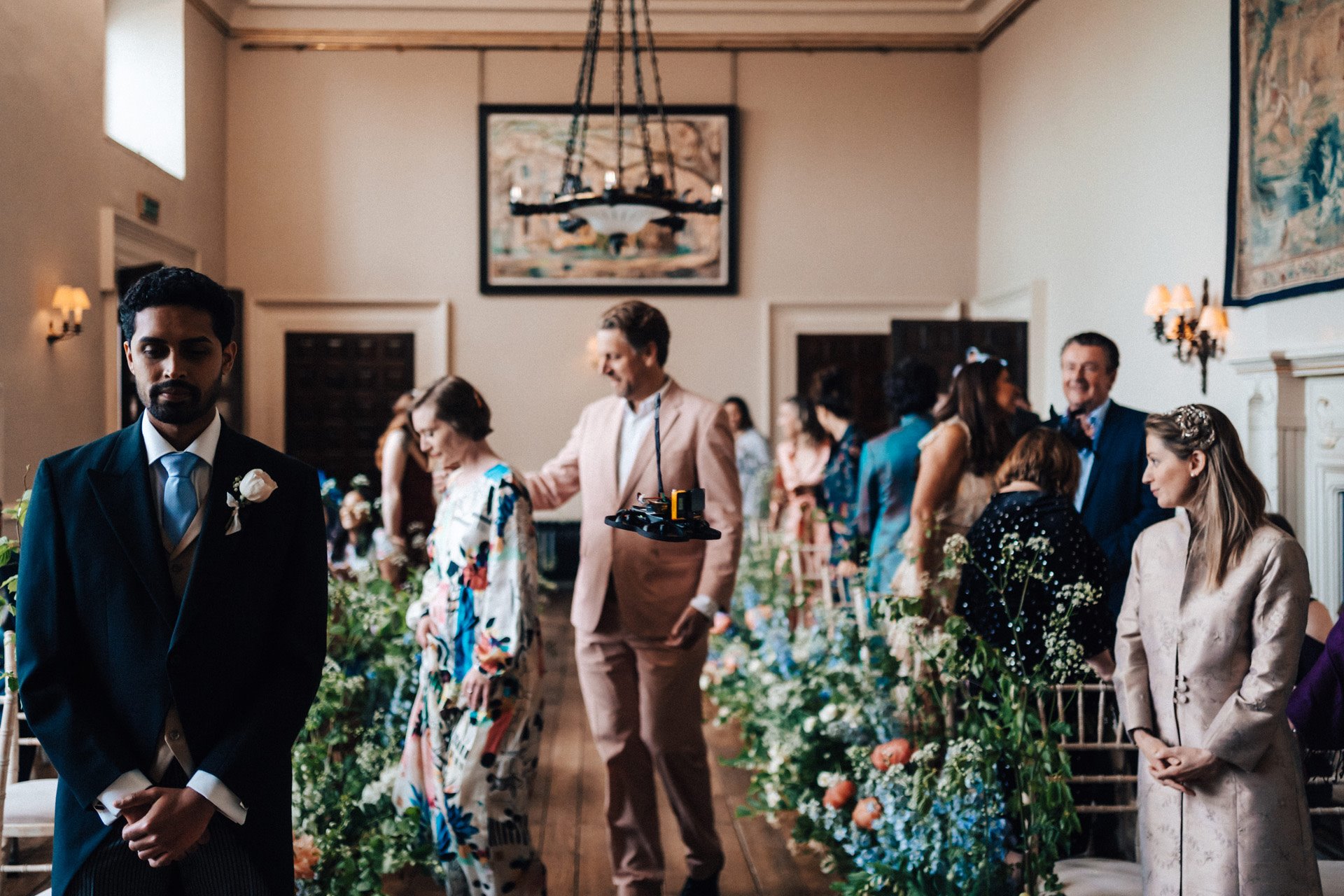 We just can't stop talking about it. After weeks of preparation for it's launch, yesterday we proudly hit the live button and shared our little creation with you all. And we are so excited at how well it's gone down...
Want to skip straight to the video? Scroll down or go to the home page and turn up volume...
It was an ambitious task we set ourselves, but that's nothing out of the ordinary for those of you that knows us here. We always like to think unconventionally and try to apply our creative thinking to everything we do. And this was no exception.
So today we want to share with you the story of how this all unfolded and let you into some behind the scenes stories and fun.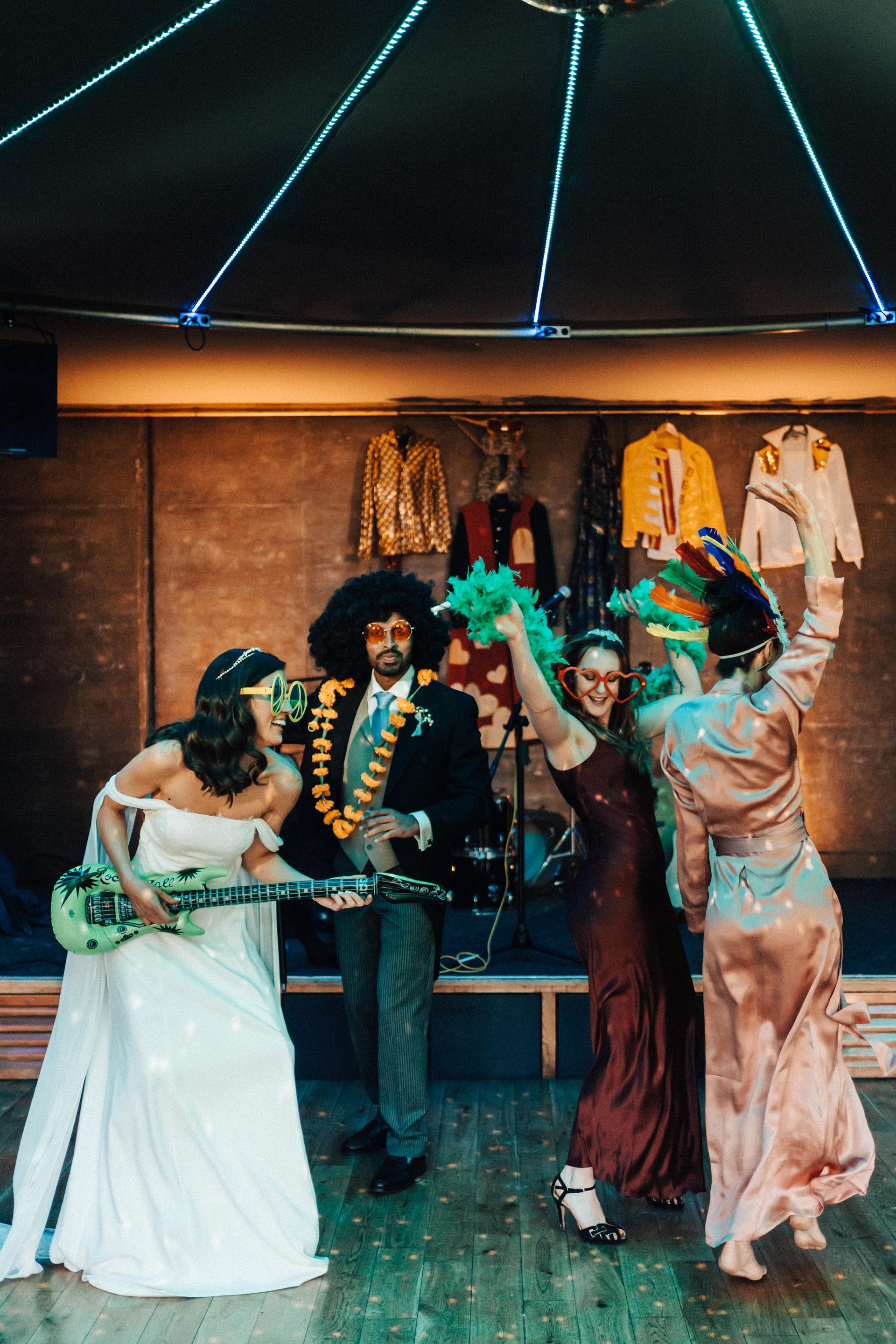 The story of the wedding fly through
With weddings taking centre stage so soon we decided we wanted to create a video that really showed off who we are, what we do and what we look like. So that couples can get a real feel for the place, we decided to make two artful films and after a year of not doing what we do, we saw this as a lovely opportunity to celebrate the return of weddings.
The first was a fresh new virtual tour of the House, Gillyflower and Coach House that includes a look at some key bedrooms and spaces so that couples and guests when planning can look around whenever they'd like too. And then the second was to replace our existing landing page website video. But the remake of this one had to be something unlike anything else we'd seen done in the industry before. Admittedly, we wanted to stand out and it was whilst thinking of ways in which to achieve this, that Anselm, came across our main inspiration. Taken from the recent viral video shot at a Minnesota bowling Alley earlier this year, Anselm thought 'now that would look great' and the rest is history.
We knew that in order to bring this to life at Elmore, we needed the best in the game. Luckily a close friend of Anselm, Casper Leaver of Tonk Films, came straight to mind. With a network of contacts, Casper also knew just the pilot to help film the drone sequence and quote, 'he's the best in the UK'. Next came story boarding the idea as due to Covid restrictions, we weren't able to film this at a real wedding, it had to be staged and a fake wedding organised under the guidelines for TV and film production. The ambitious task had begun.
The impressiveness of this film was to shoot the whole thing in a single take. With no camera tricks or CGi. It had to be the real deal. Therefore, flying from room to room needed to 'make sense' that everything you see, would be in real time. We played with the idea of setting each space up to showcase it with lots of guests in them, enjoying drinks in the Drawing Room, an overflowing Gillyflower during dinner and pumping dance floor, but there were two reason why this didn't fit. One was that we wanted this to look authentic, not too staged and the other was the complexities of having large numbers of people socially distanced!
We needed to do this well, but also safely making sure all guidelines and cast and crew were safe whilst on set.
Before the day of the shoot we needed a full day to really think about the story board, how it would work and think about the choreography. Even though we were going to end up with a 2 minute film this required two full days. 
We wanted to show people what it's like behind the scenes. Capturing the anticipation as the venue staff make their final preparations alongside the bride, groom and wedding party, with the final shot taken in the grand ceremony hall as the groom awaits the entrance of the bride.
It would then take guests behind the scenes showing them the work and love that goes into a wedding here, and also show off Elmore Court from all angles.
For riveting viewing, we needed to make sure that each scene had some interest and action that would get picked up on camera and tell the story.
With the drone starting from the very front gates, picking up two rather swish wedding cars as they drive down the front driveway, the camera then swoops through the front doors following two guests as they make their way into The Hall to take their seats for the ceremony.
The order of sequence then whizzes around the House where a frantic and humorous scene captures the Best Man and Usher trying to find the all-important ring box moments before the I do's. It then heads out over the East and Cedar lawn where staff are busy setting up reception areas and perfecting paths and into the Gillyflower where viewers catch a look at our eco ballroom in all it's glory.

As we then fly over the dance floor, we added an extra sense of theatre to what is still a true 'one-shot' flight as Anselm actually catches the drone and sends it back into the reception via a busy kitchen and silver platter with a glass of scotch which was delivered to the nervously awaiting Father of the Bride!
So that's the story... Now we needed some extras!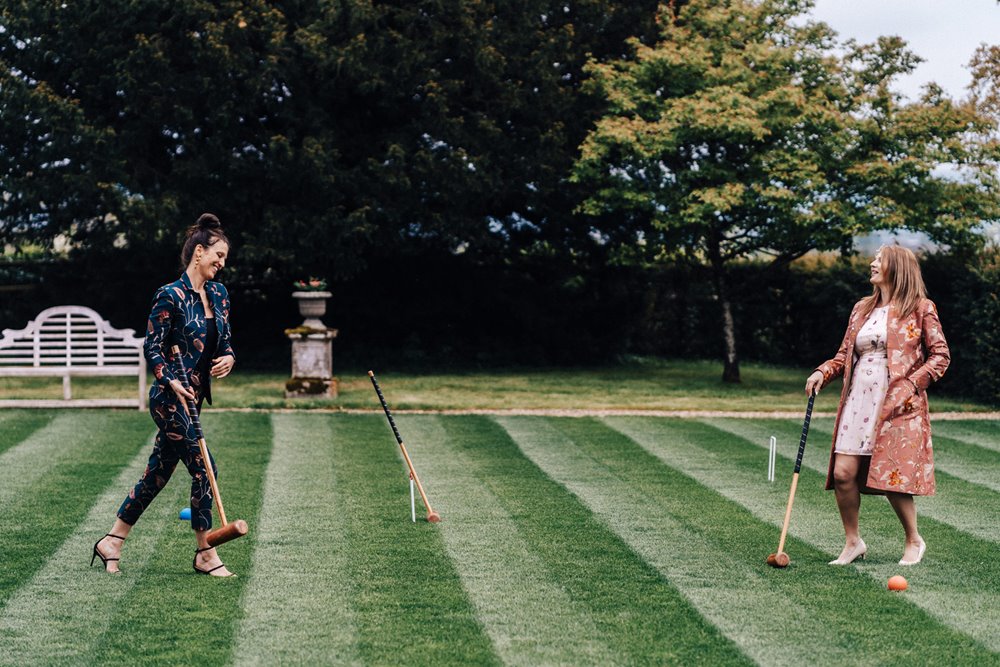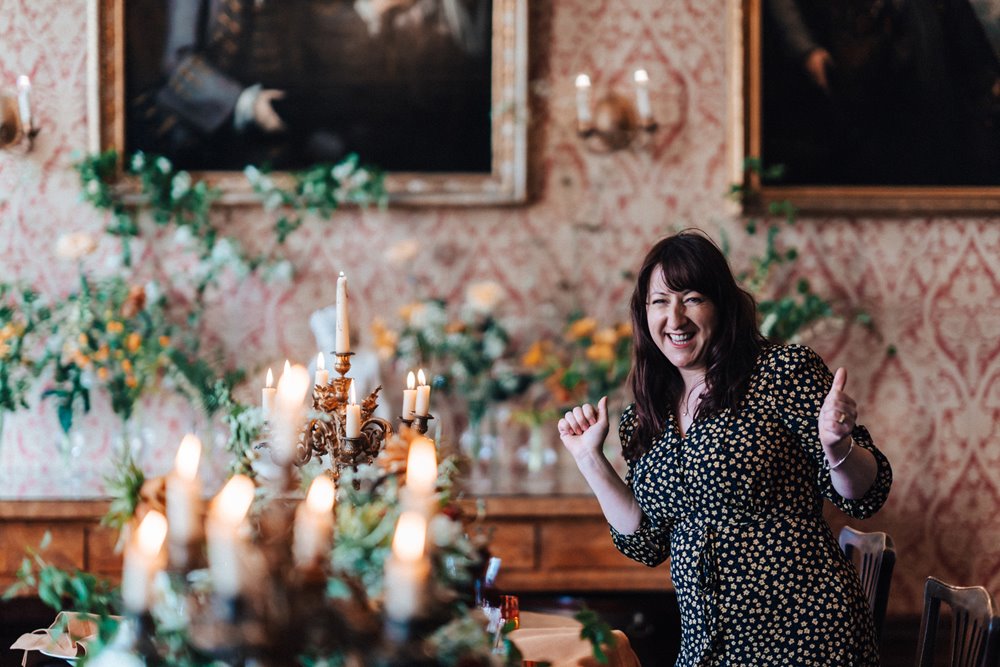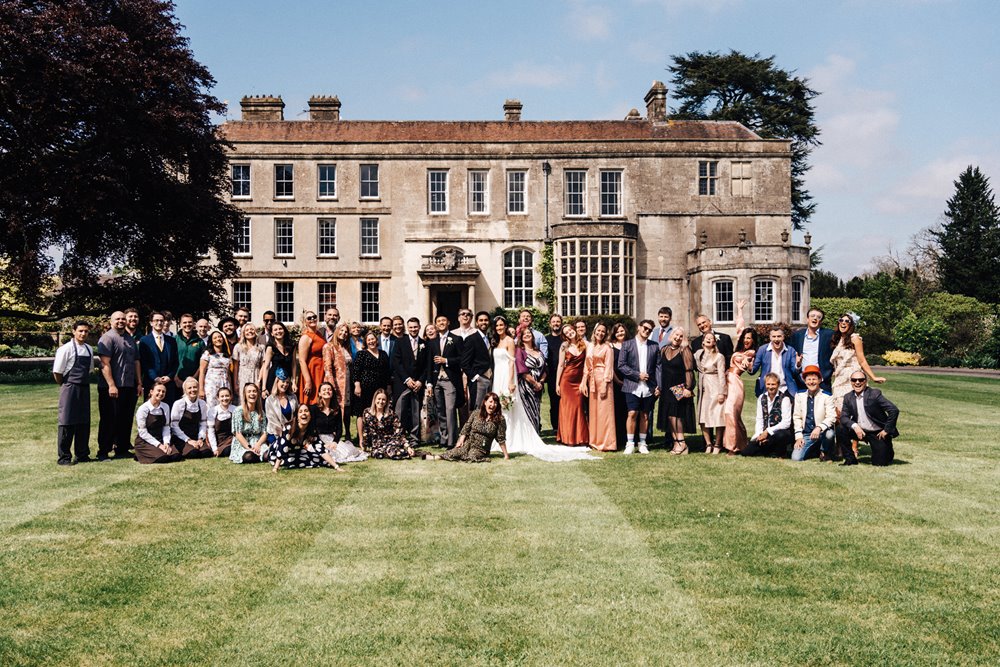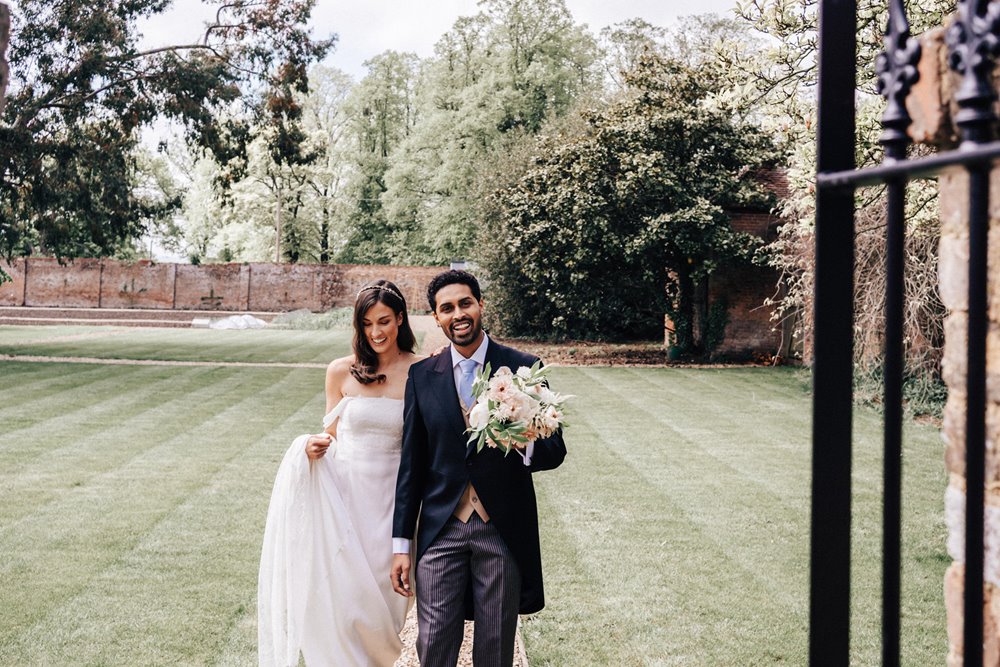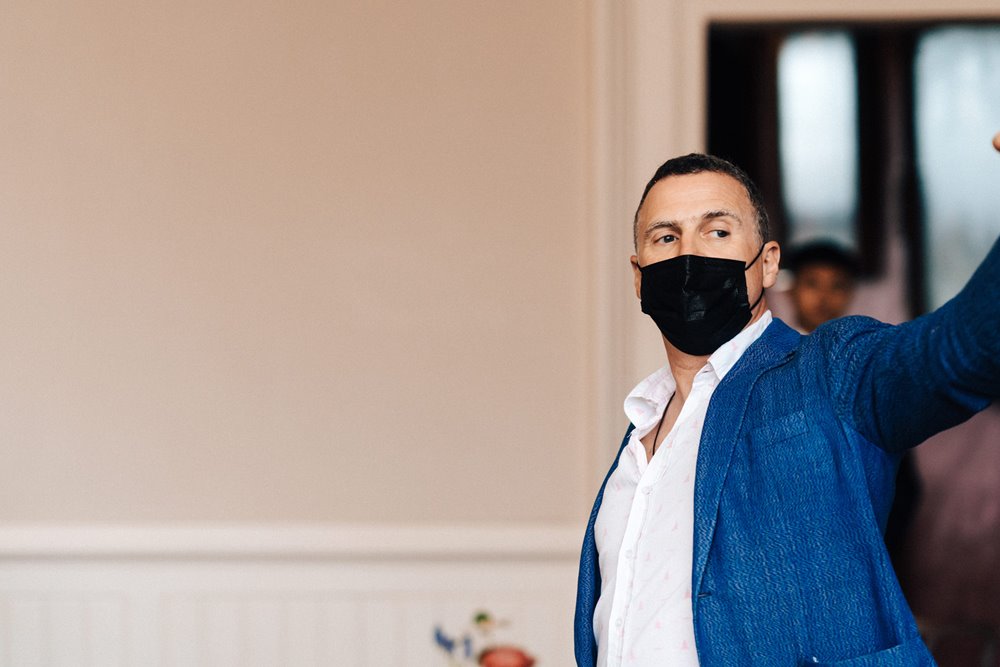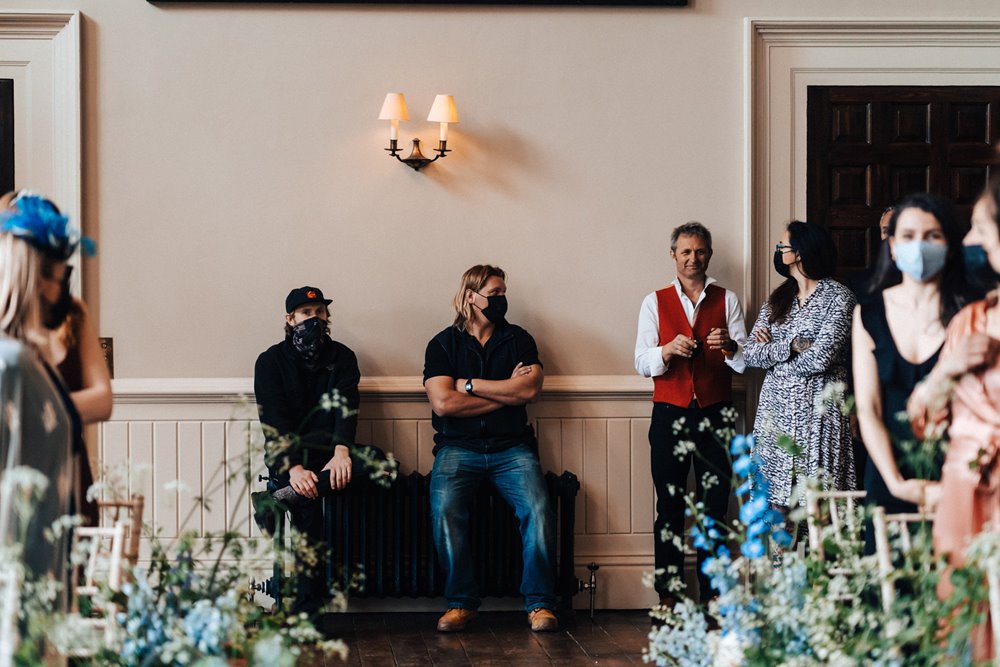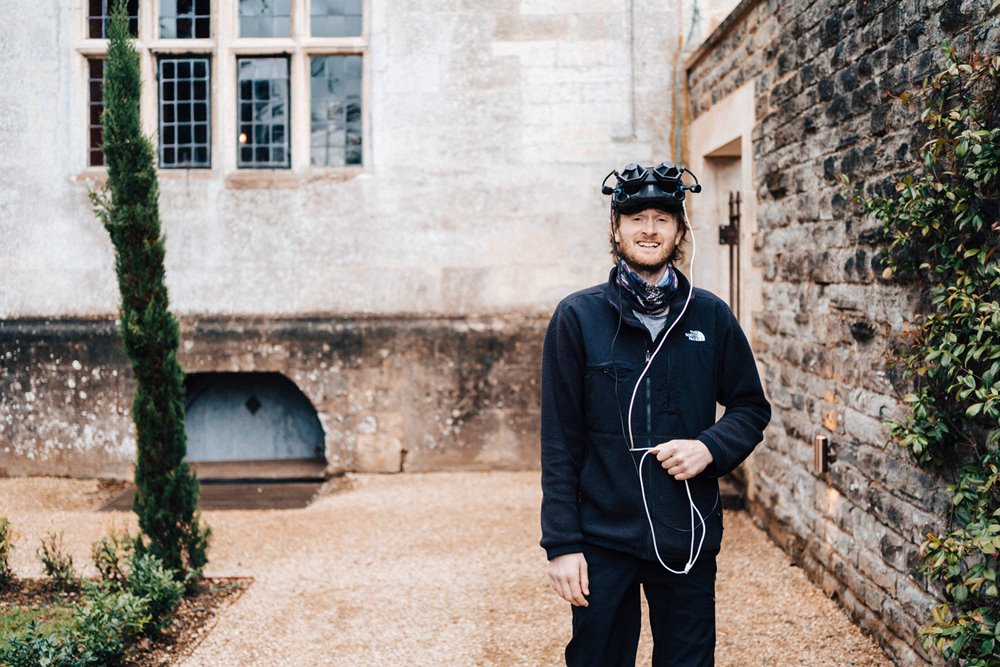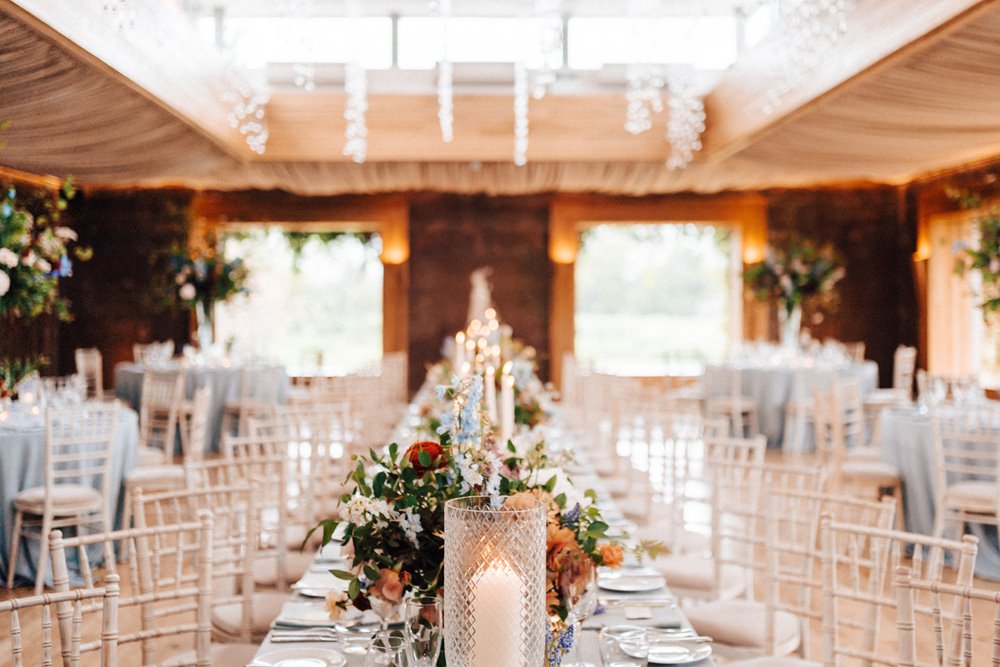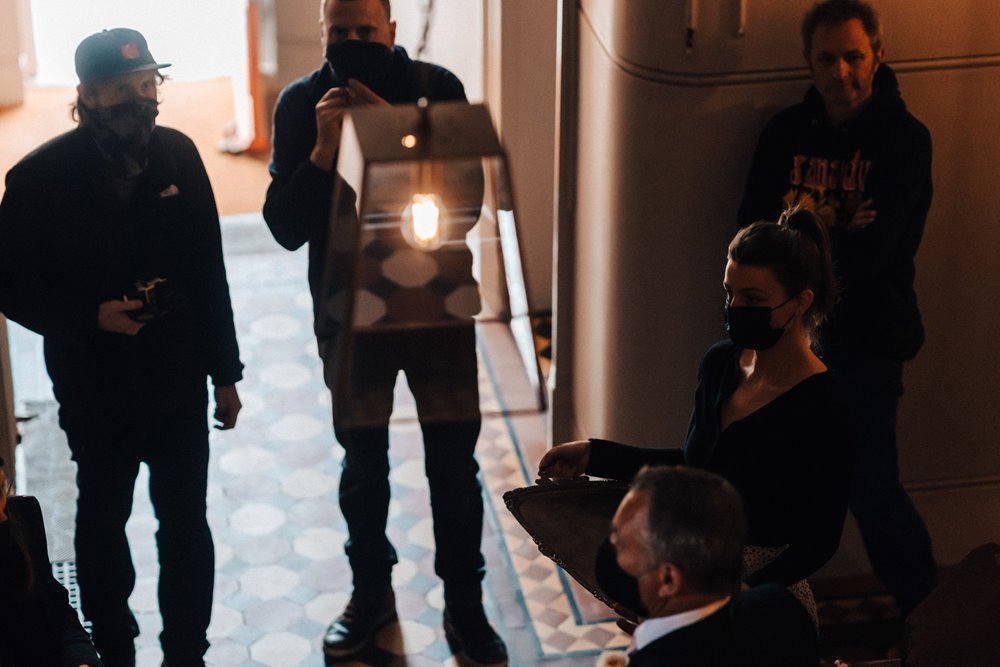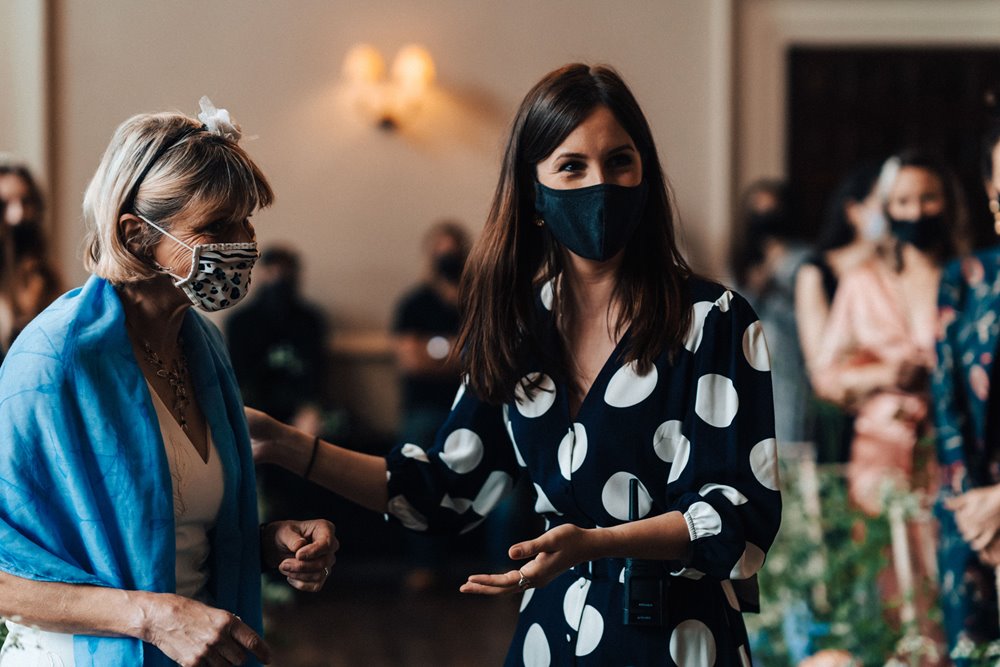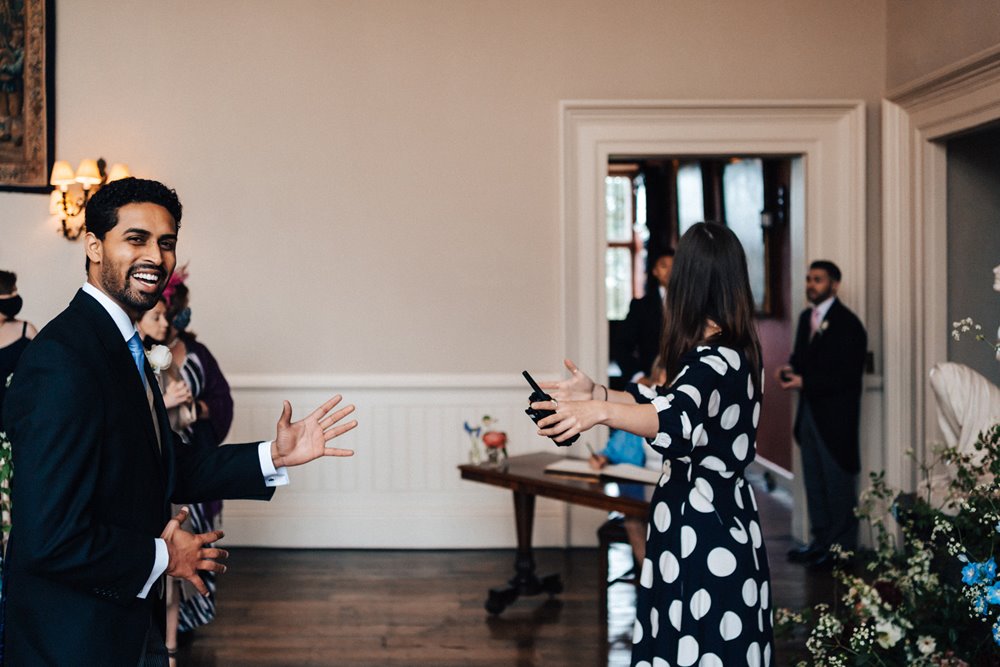 Finding our wedding guests
Although we had all the staff to make this happen, we also needed a wedding party and guests. Through a public call out, we asked aspiring thespians the chance to apply to be part of it all. Sending in a picture of themselves, we recruited around 30 wonderful cast members to come dressed up to the nines in their best wedding get up and have some fun with us.
The story then required some key protagonists that also required a little bit of acting!
In need of a bride, groom, groomsman and father of the bride, we also hired some fabulous models to look great in front of the camera. Dressing them in gorgeous gowns and suits from Savannah Miller Bridal and Oliver Brown, our models completed the cast list.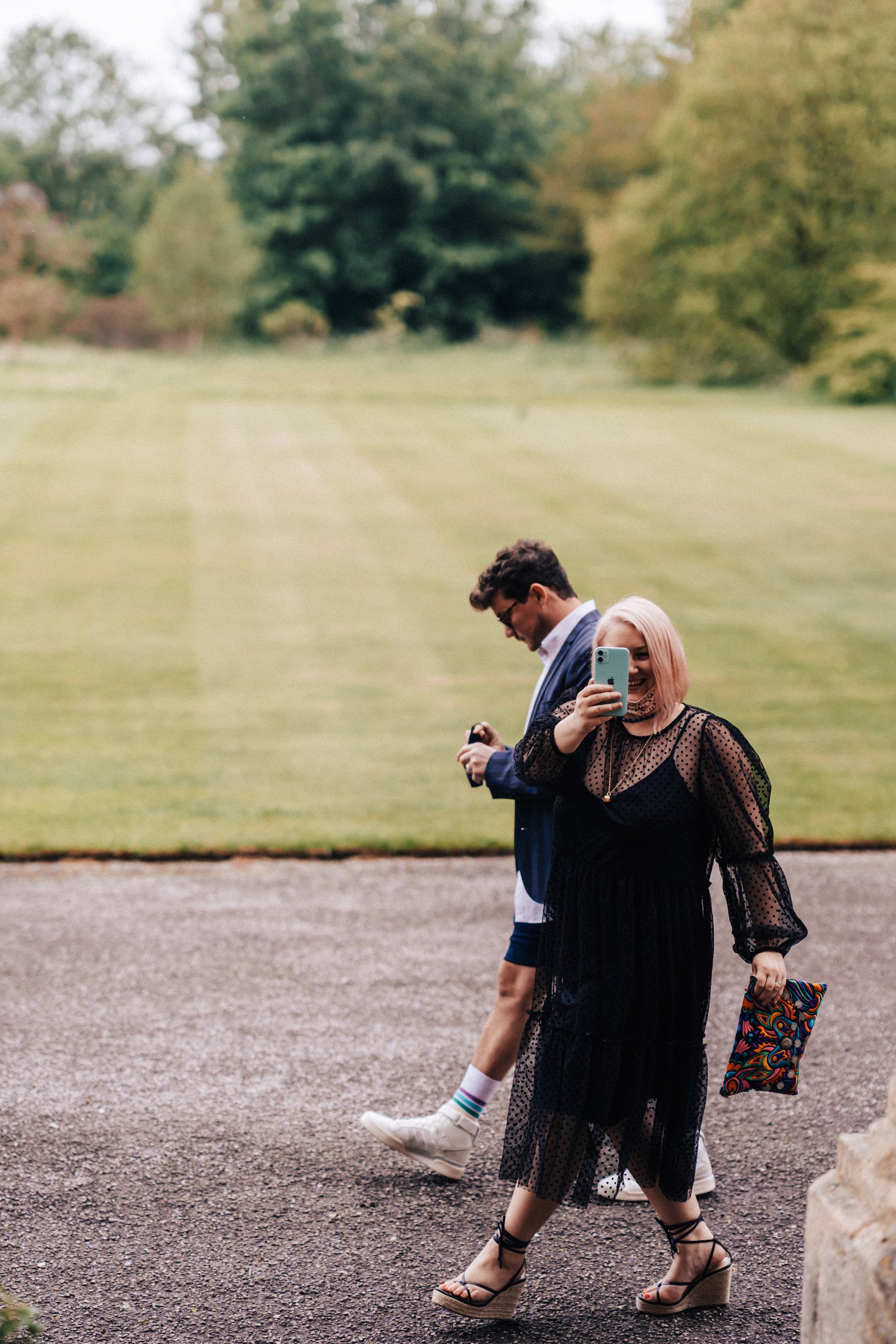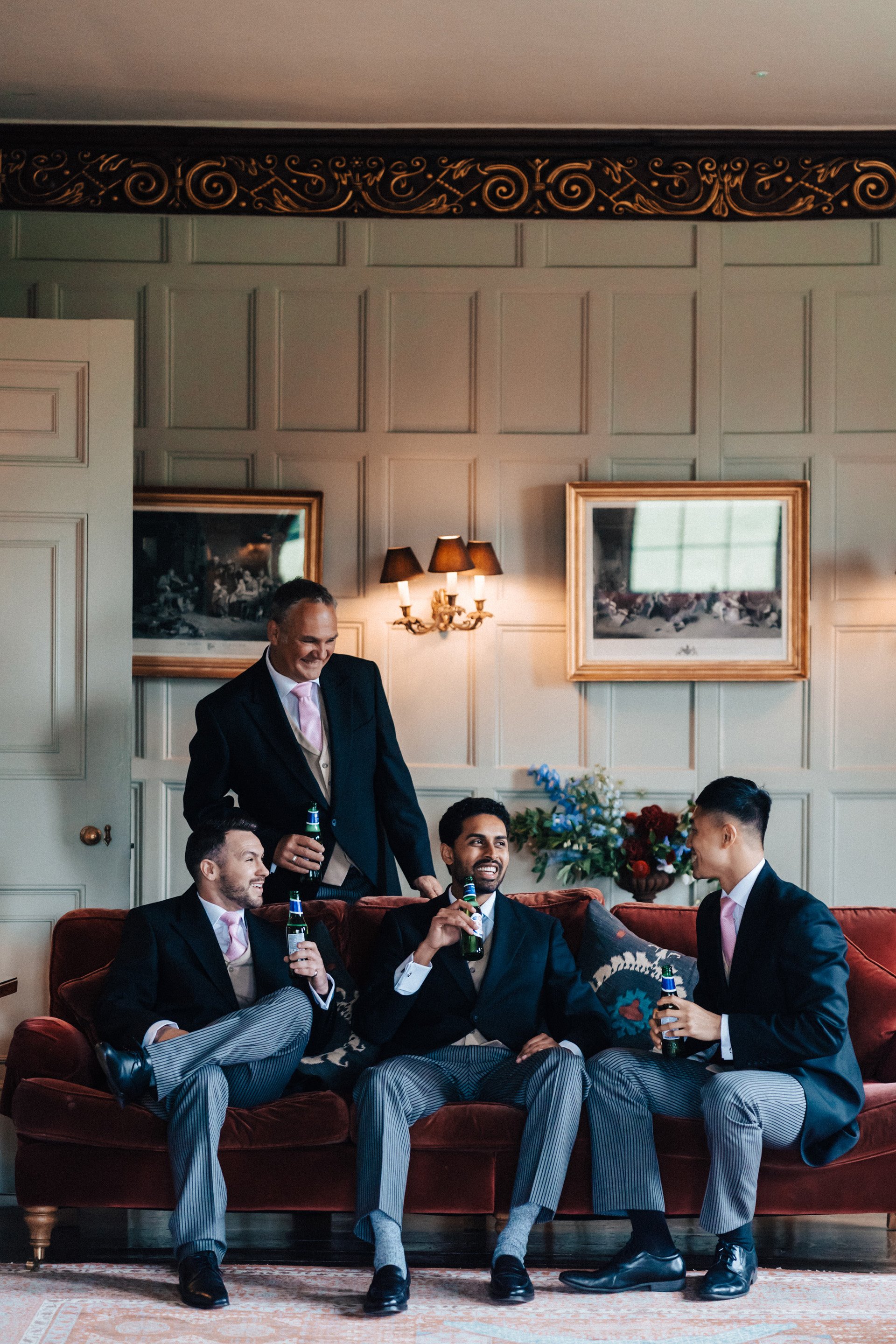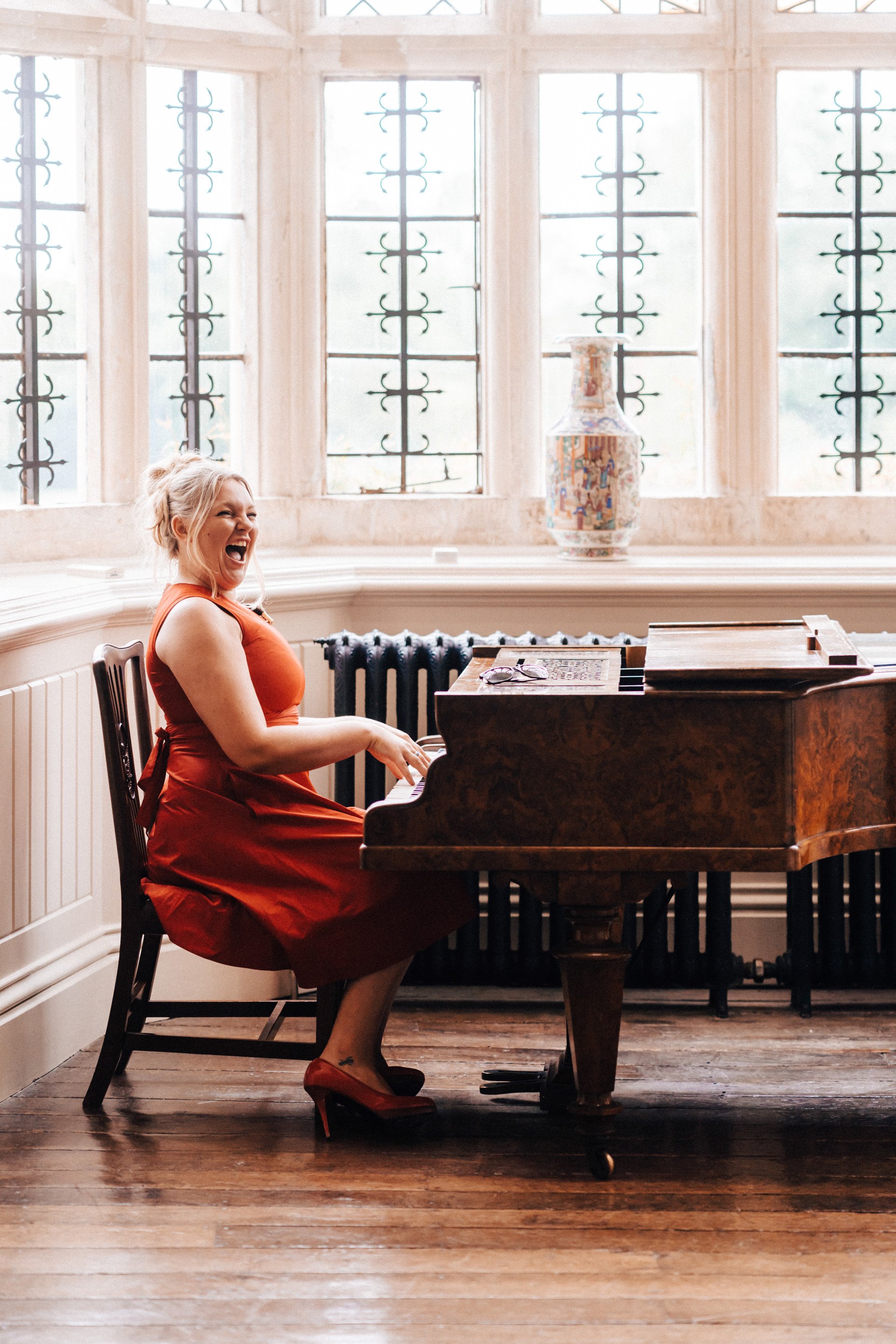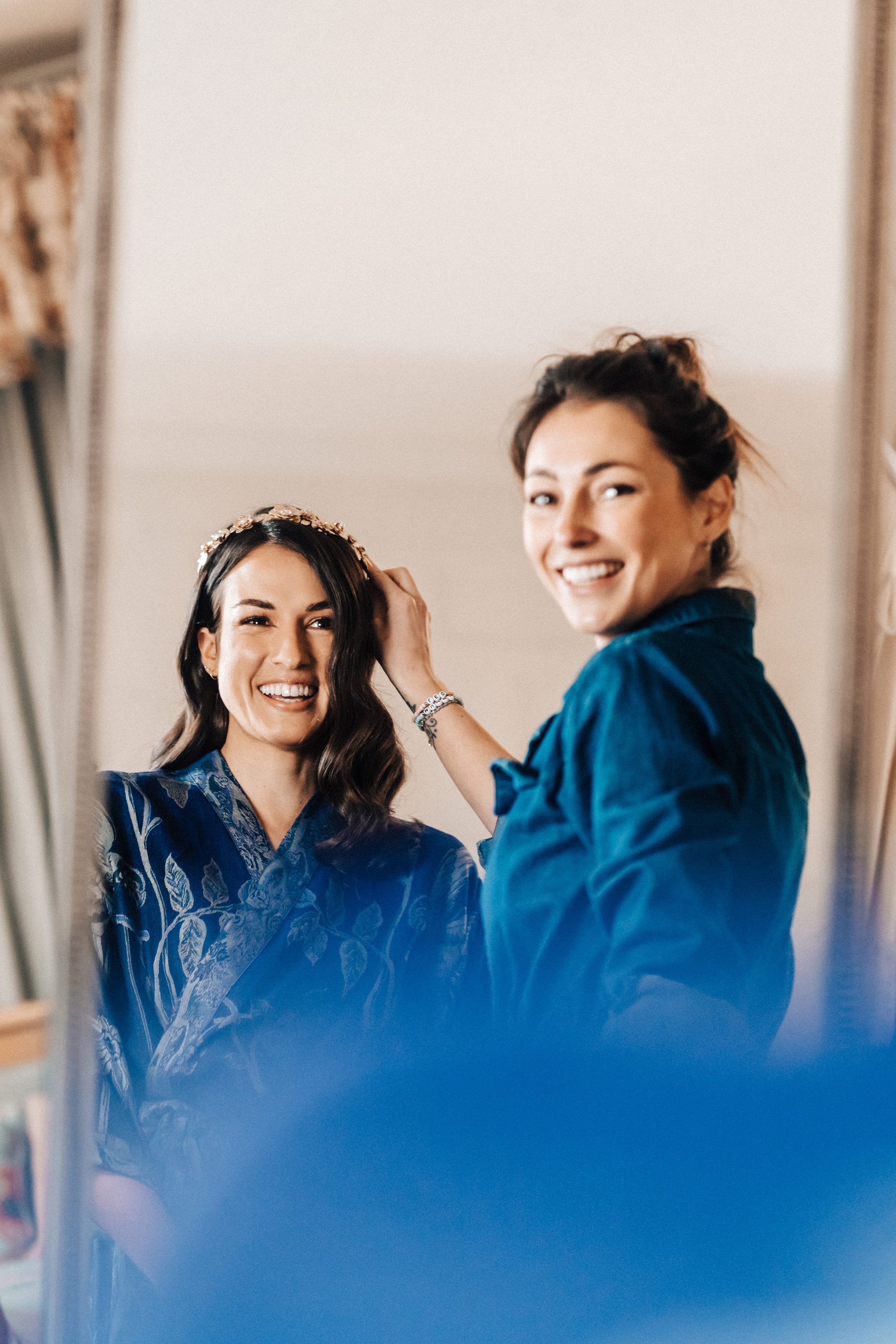 Styling our big fat fake wedding
We also wanted to make sure we were looking wedding ready as much as our guests and that every nook and cranny had been straightened up and dressed up. And for this, we called upon some of our most loyal and visionary preferred suppliers.
Amber of 'Amber Persia Flowers' totally transformed the House and Gillyflower with an explosion of florals. Making sure everywhere that a flower could be hiding, was.
We decided that we wanted to keep the styling classic and elegant with an injection of colour and Amber really made that a reality. And if you look closely, you'll see our very much loved Amber feature as 'The Florist' herself in the video!
With help from Stuart from Every Event Hire, we styled the lawns with outdoor furniture to showcase our drinks reception lawns.
Our kitchen staff made some flames over the stove and our good friends from Curious Little Big Band set up on stage with all of their costumes and kit.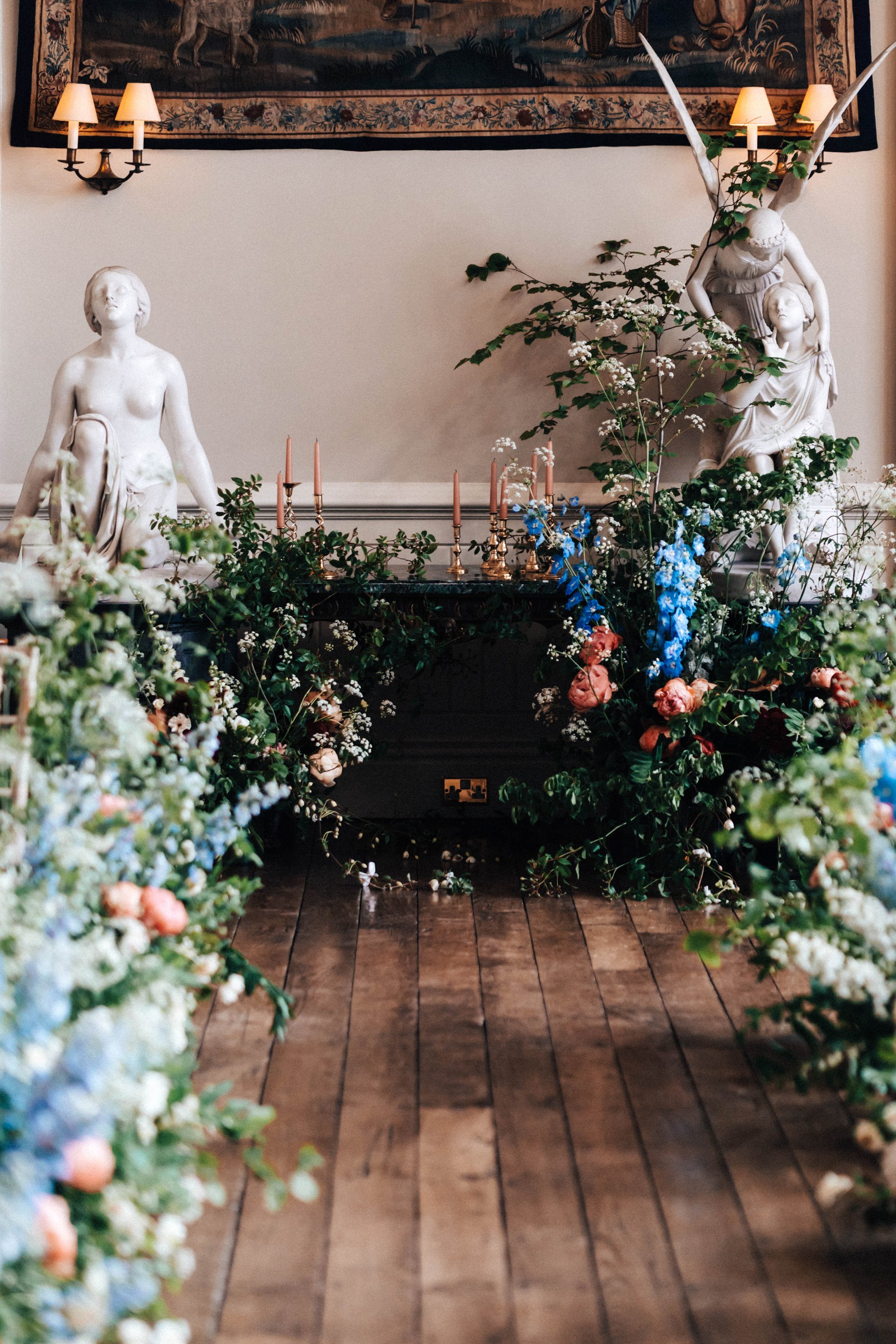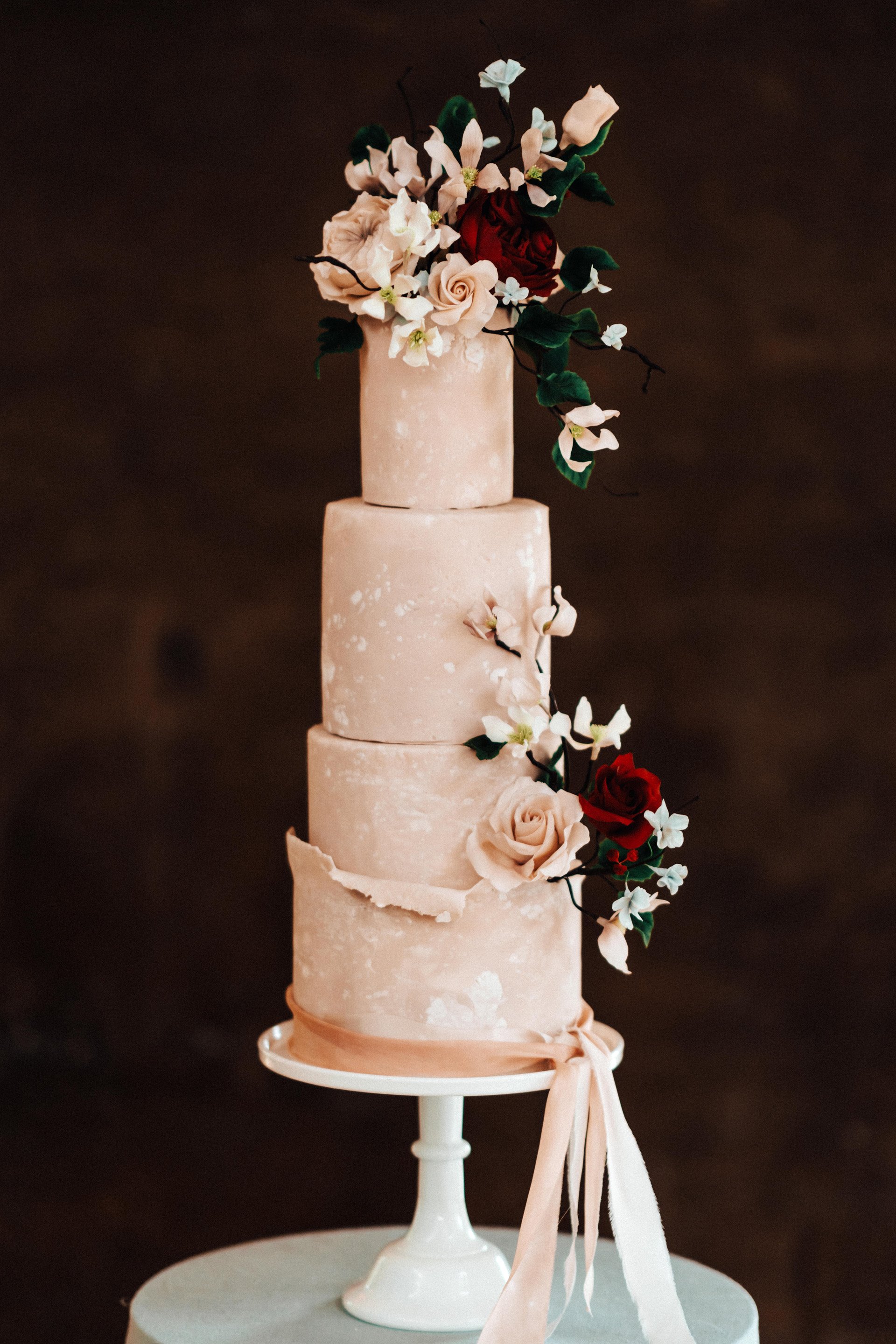 Flight of the FPV
With all of that finally in place, and cast and crew briefed and at their positions, it was time for the exciting part and for filming to commence. Andy was up, as was the drone! And the first take really wasn't that bad! We knew that perfecting it wouldn't take many more. All down to the enormously skilled piloting from Andy did we perfect it on the 8th go.
It wasn't quite a wrap at that point, as in order to eliminate the buzzing of the drone we needed to overlay a music track post-production.
Recording audio of background natter from guests, clinking of glasses, shaking of cocktails and some scripted lines alongside some bespoke music written by some good mates from the techno trance scene completes and perfects the finished product.
So there you have it. The story unfolded and the pretty awesome little video. We had a world of fun making this, and it wouldn't have been possible without the amazing team involved...
And here it is!!
A humongous thank you to those that made it possible!
The Incredible Team!

... and of course all the staff and support provided by our incredible team.. Team E!
Simply the best.
Related reading