Natural wedding editorial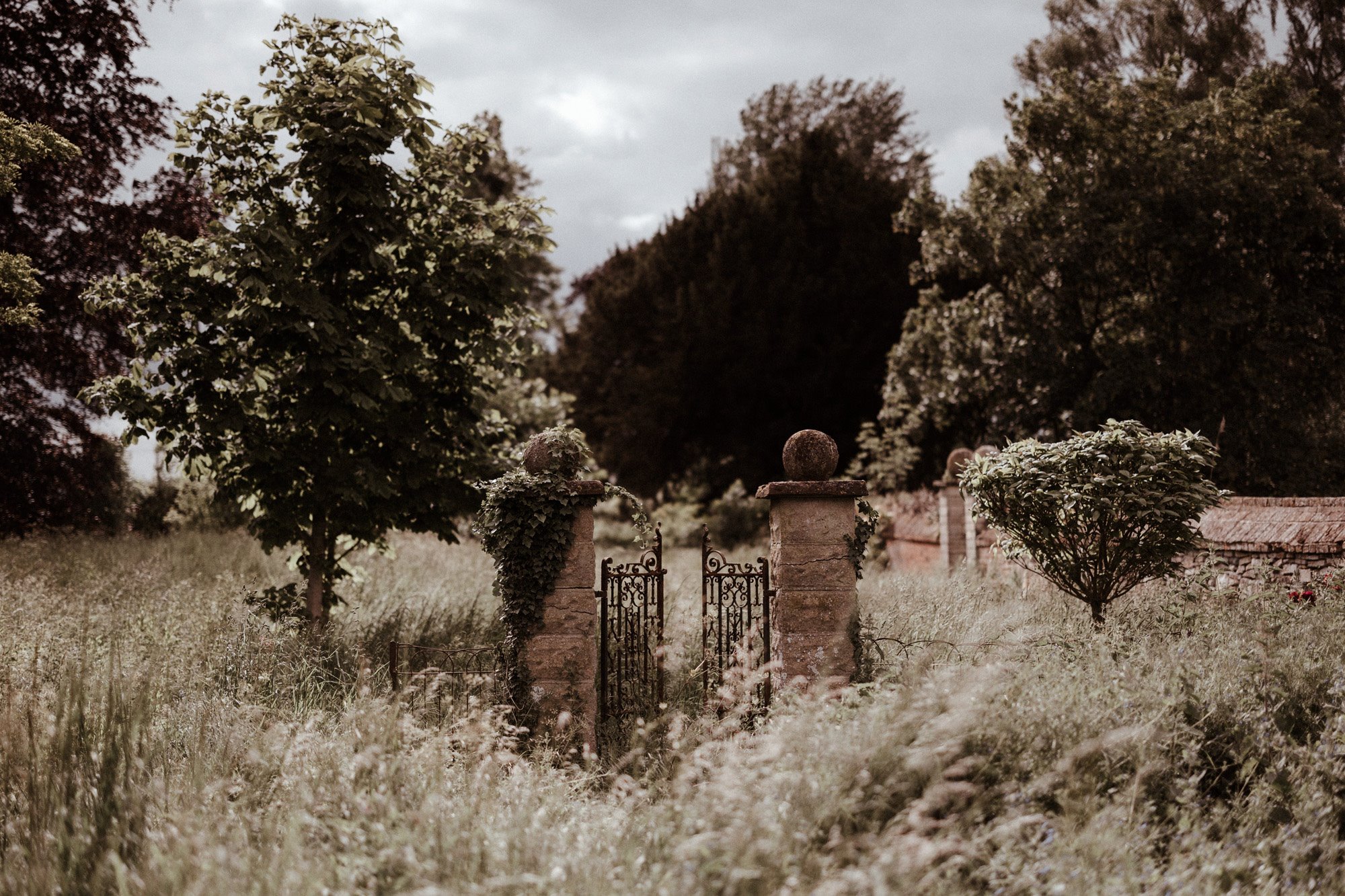 Constructed Nature
When former Vogue picture editor Rebecca Rees (A Thing Like That) and Abigail of ar weddings got in touch with their idea for 'constructed nature' editorial shoot at the court, we jumped at the chance.
We knew this talented team would create something super inspirational and perfectly aligned with our rewilding weddings and eco ethos, and we certainly weren't disappointed!
This wildly beautiful fine-art-feel wedding shoot is packed full of inspiration for anyone hoping to plan a sustainable wedding in a stylish way, and features all the latest trends we've been spotting including bridal looks with pearls, unusual veils, feathers and that mysterious ultra-chic moody fashion vibe we're all coveting.
Ready? Let's dive in!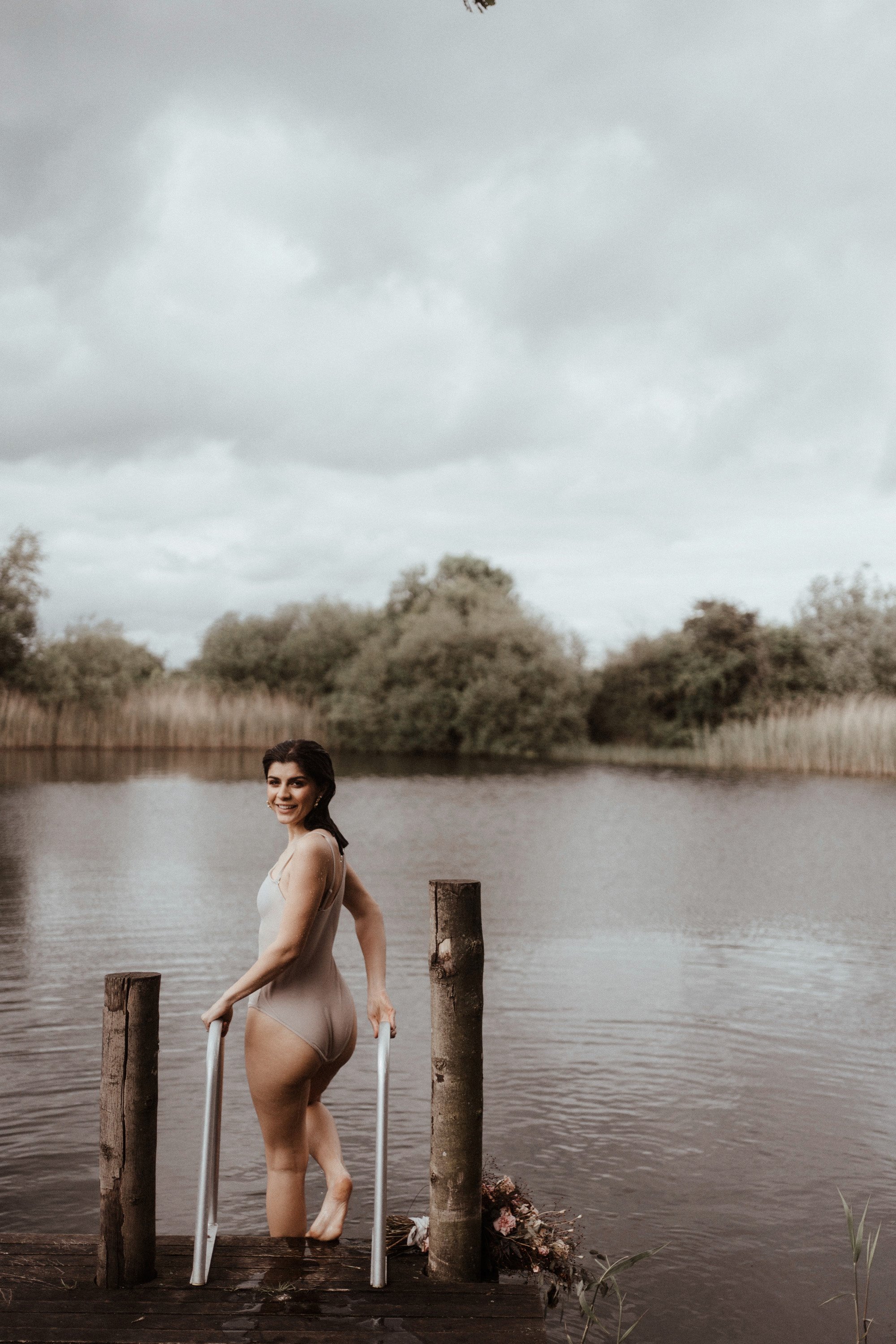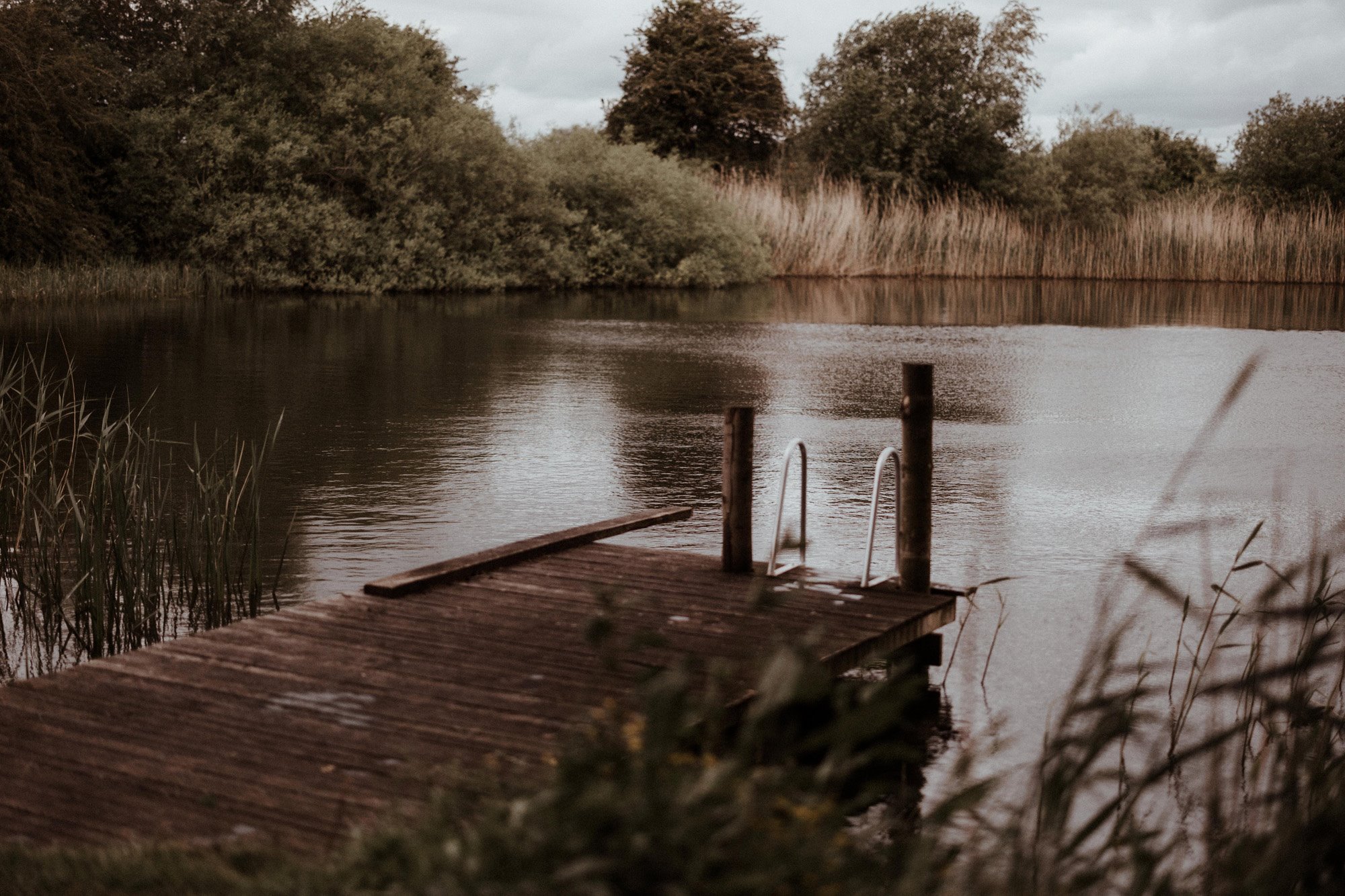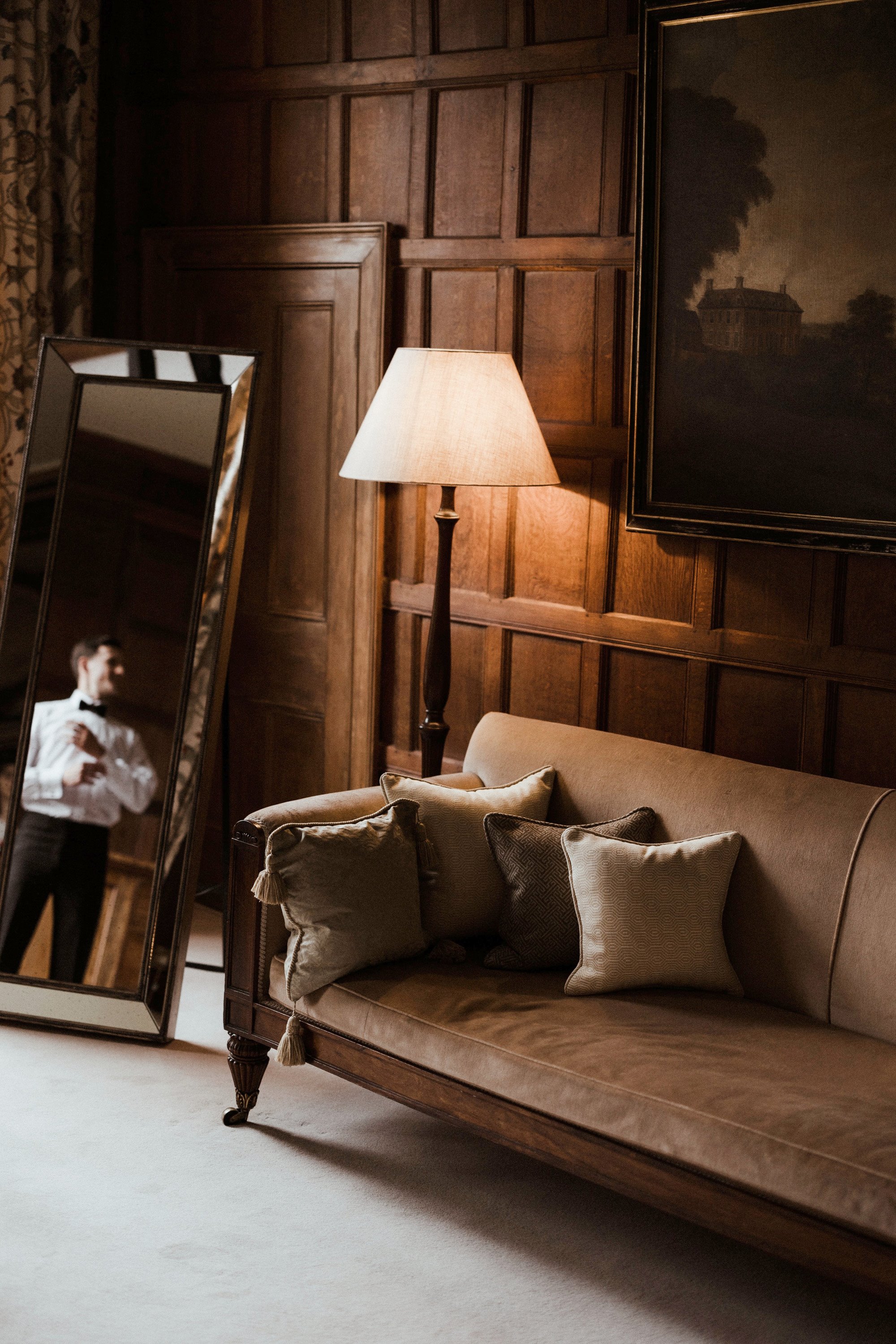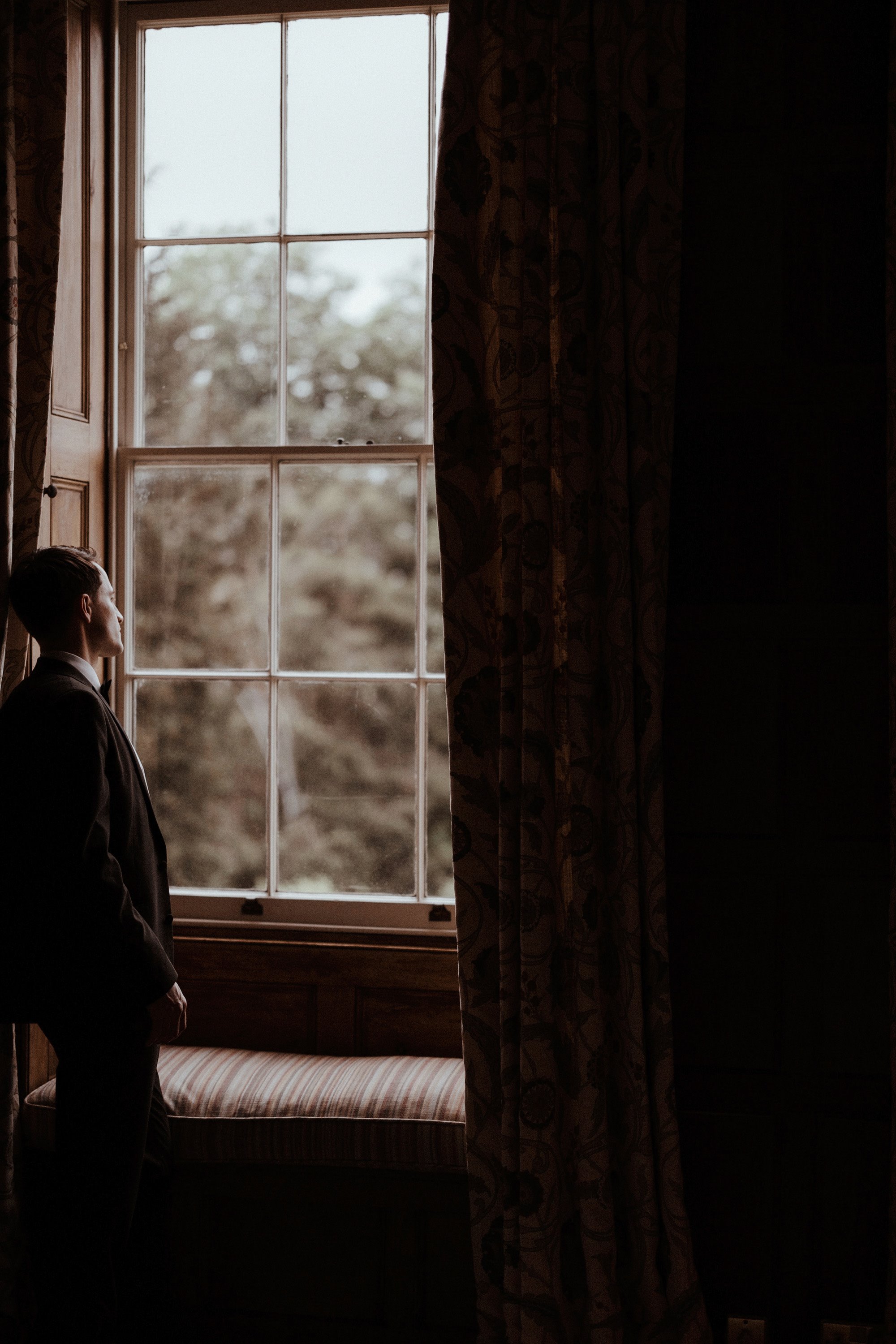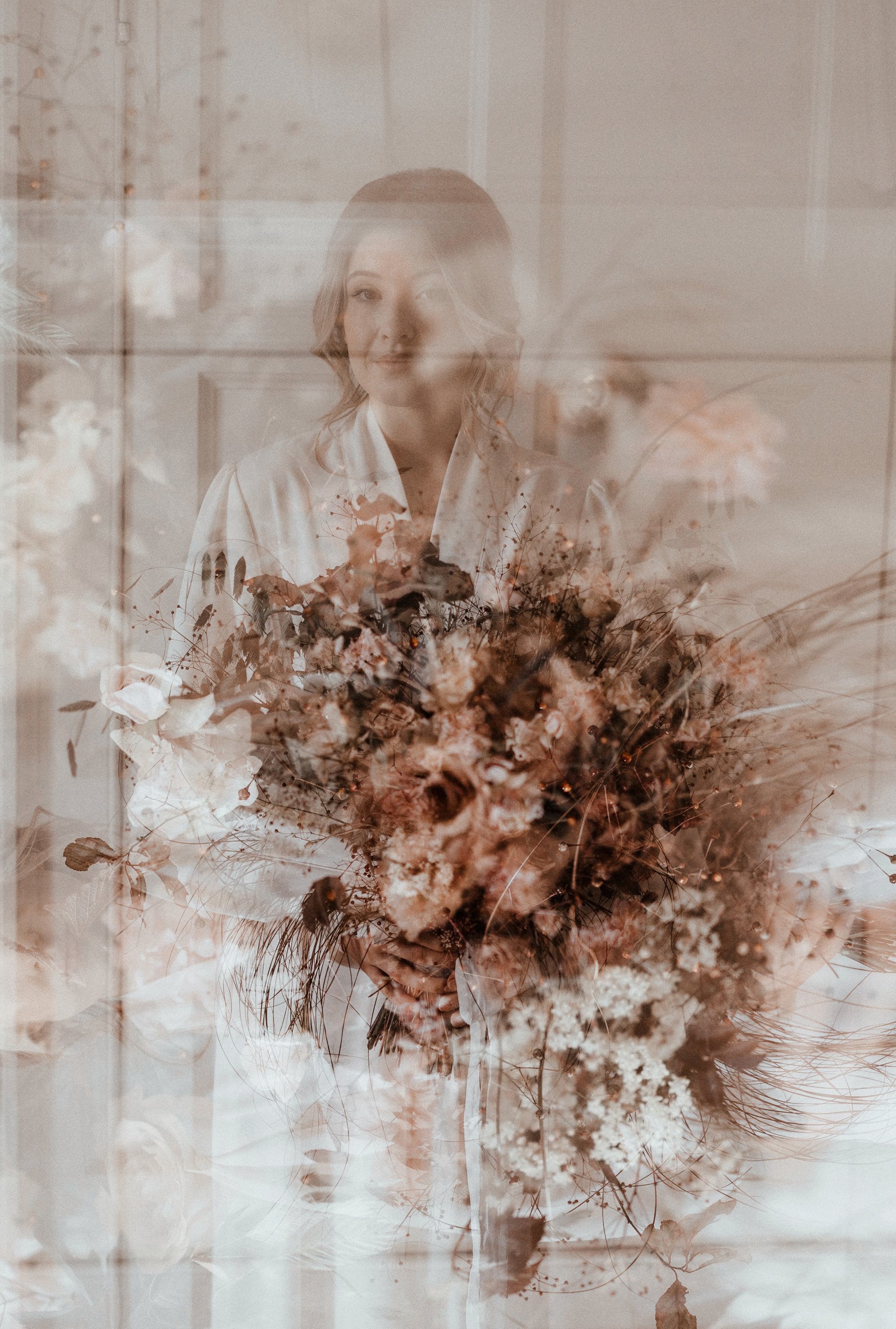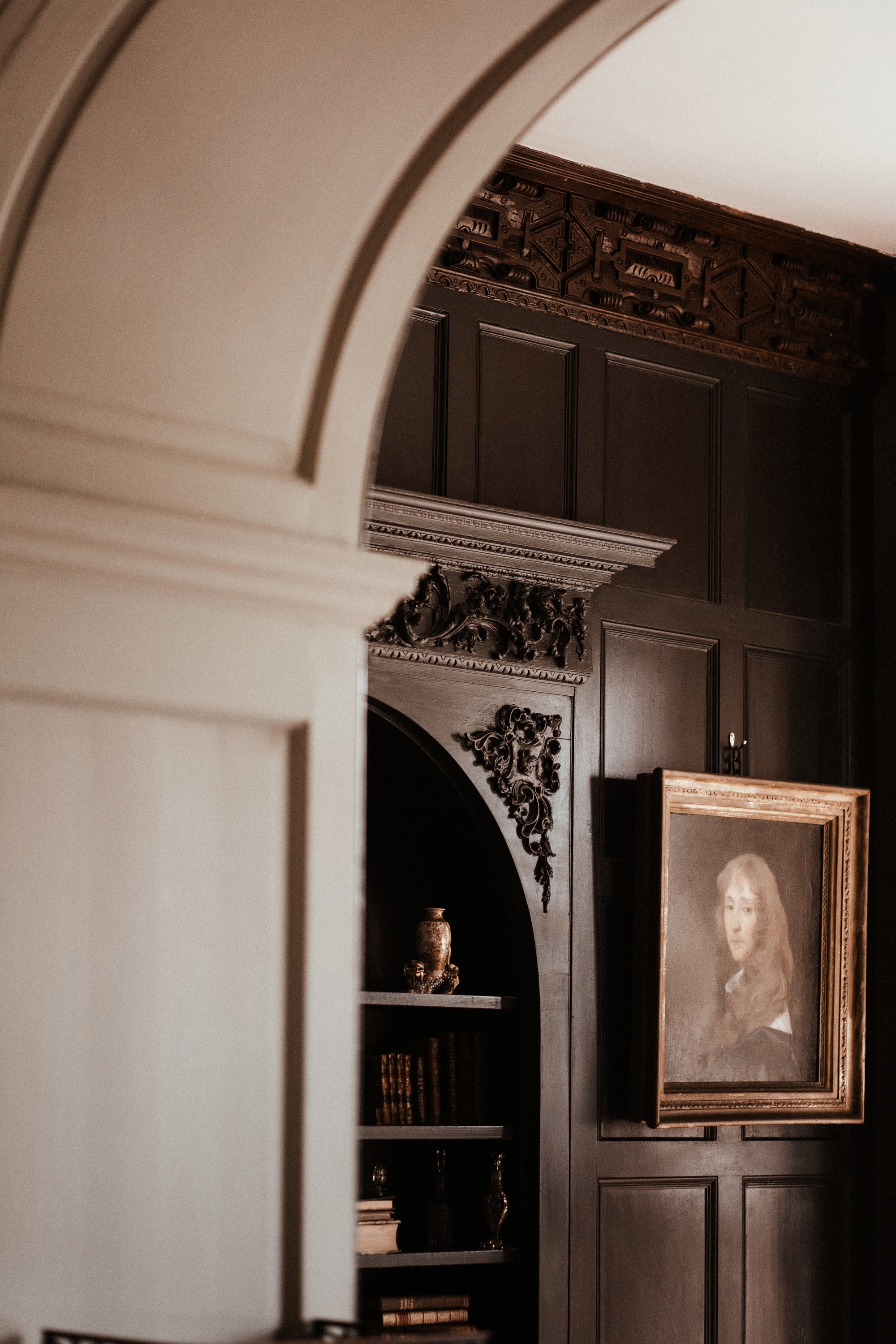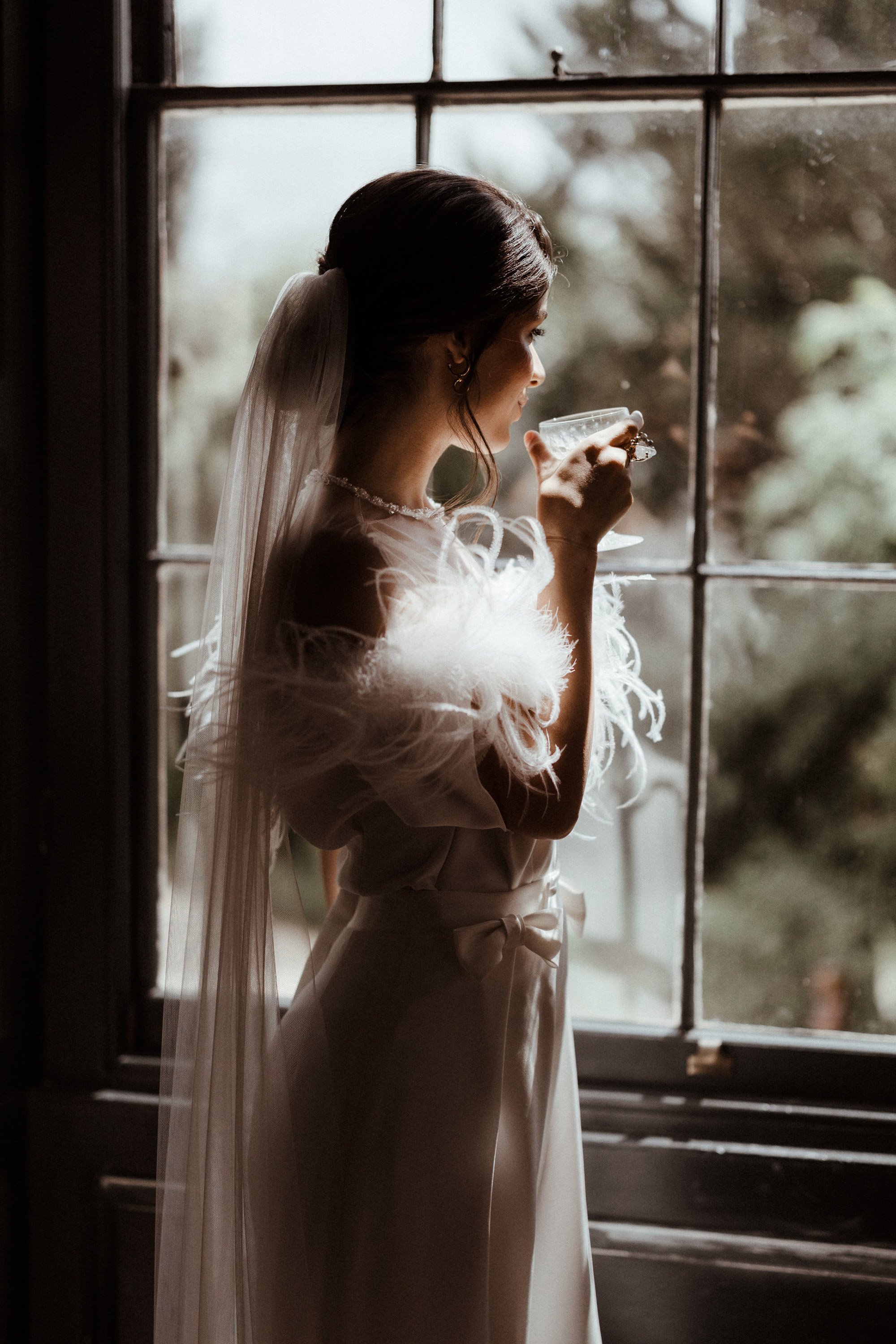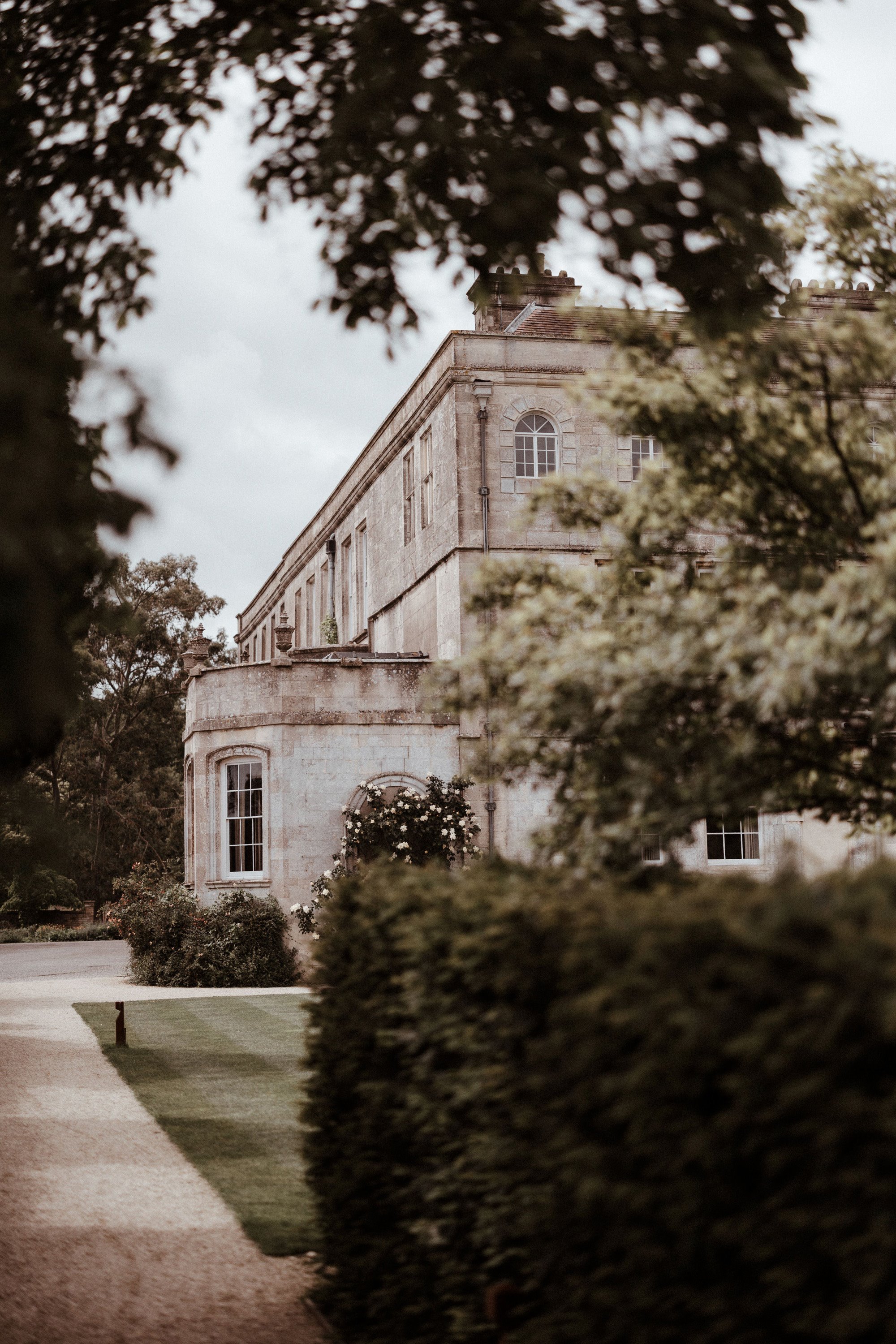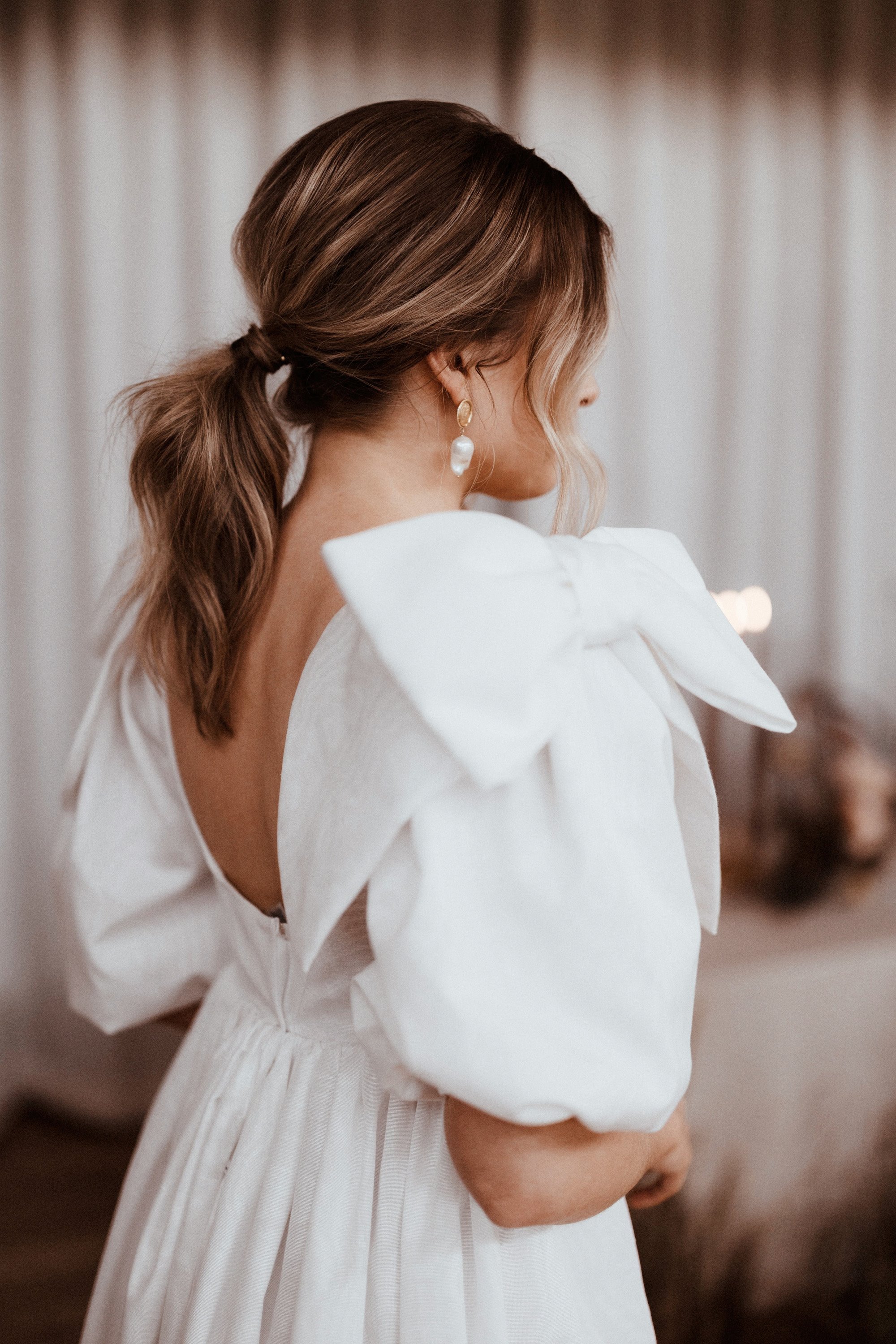 Wild Bride style
These trendspotters have picked all the most beautiful bridal styles of the moment which we've been eagerly watching.
Pearls, feathers, bridal jumpsuits, bows, 60's cuts, natural and uncut stones for jewelry are all the most coveted details in bridal wear and all feature in these effortlessly luxe ensembles...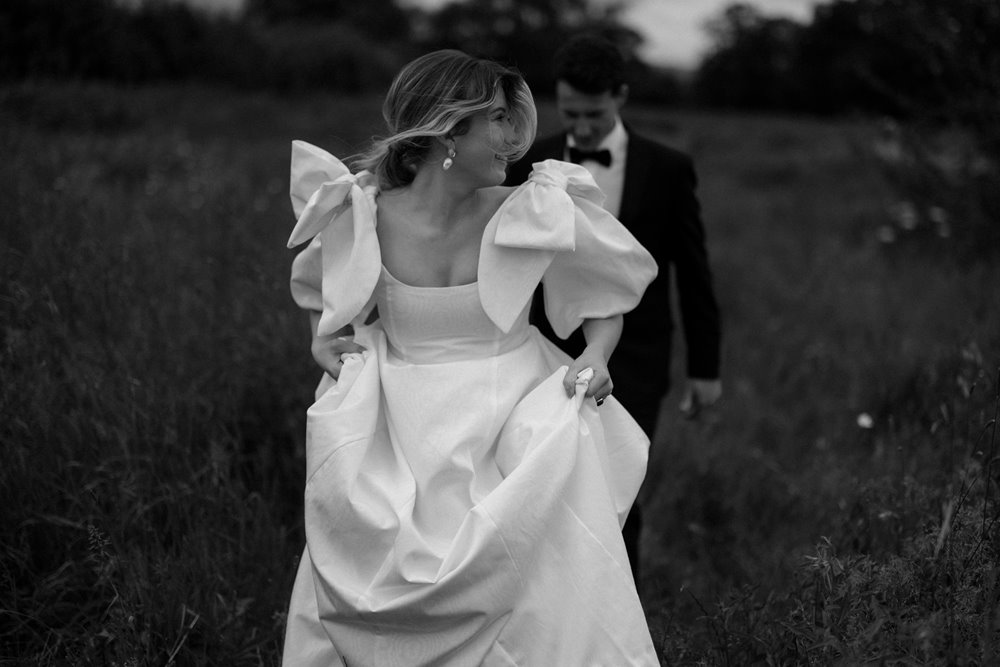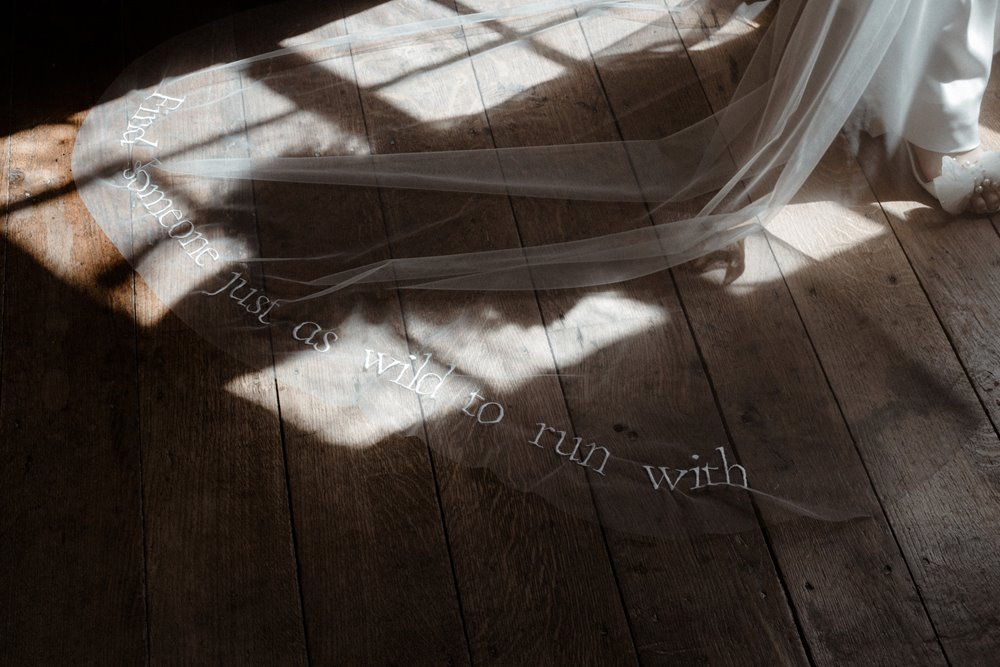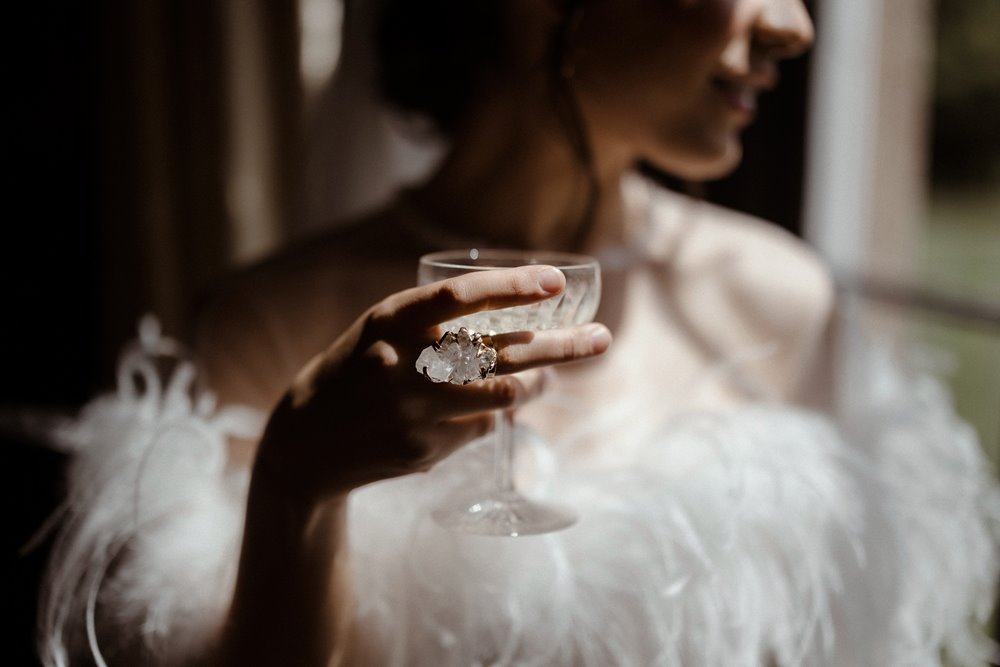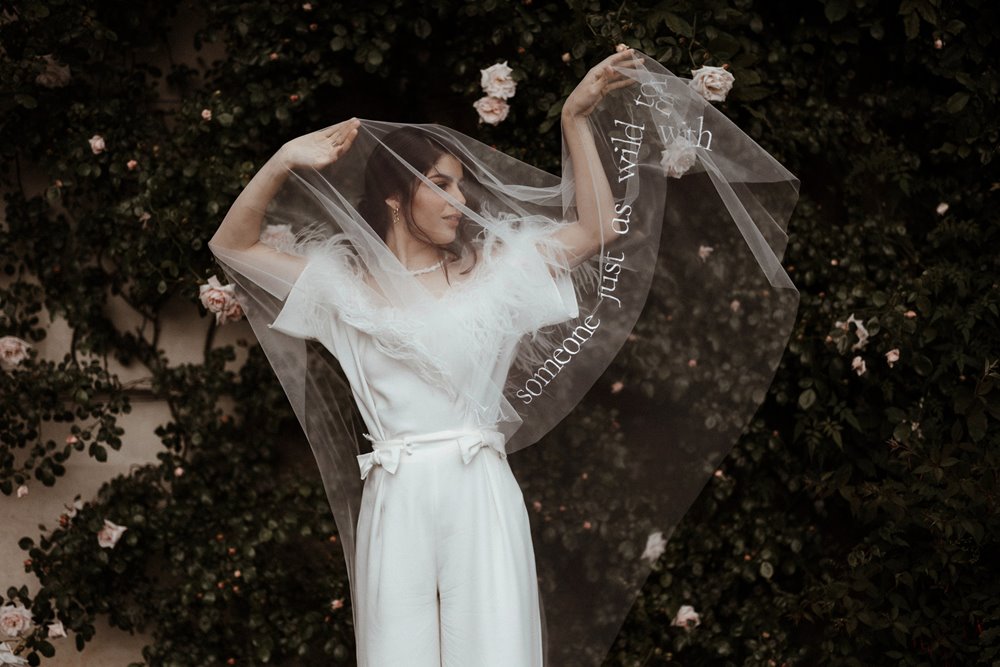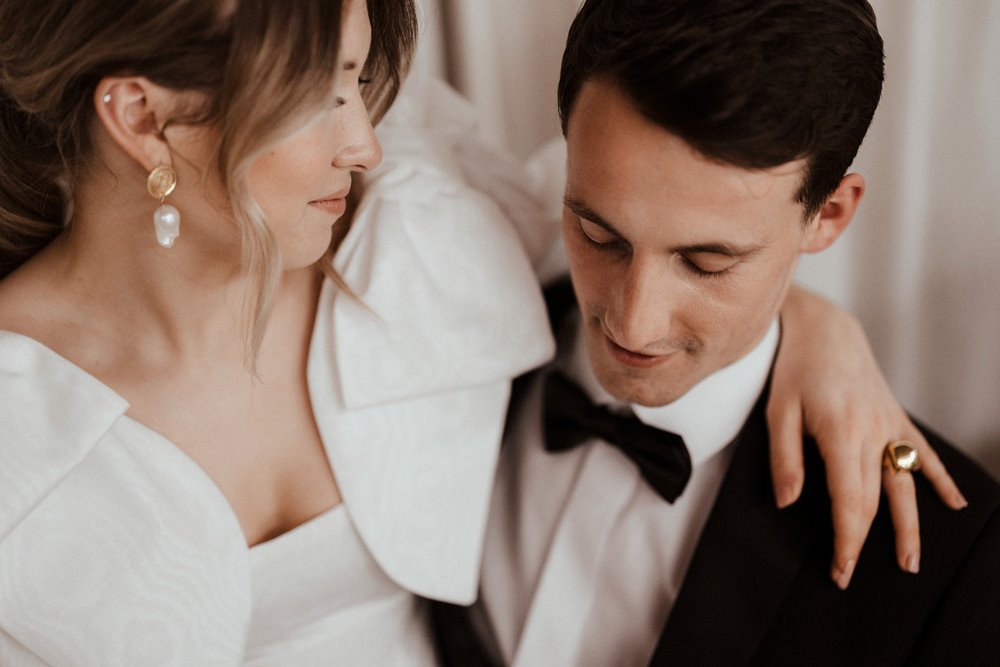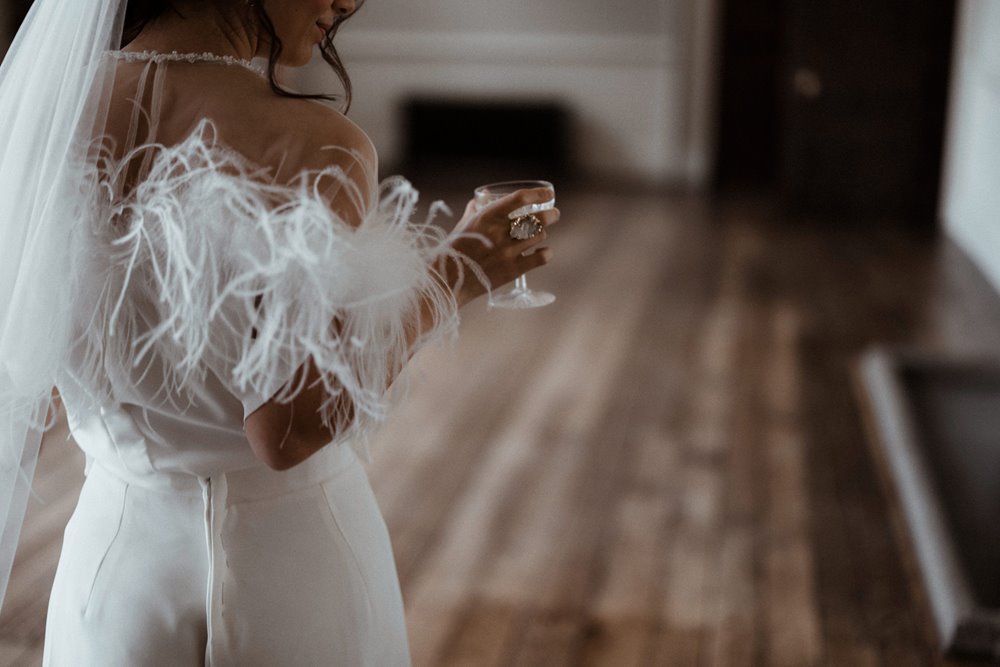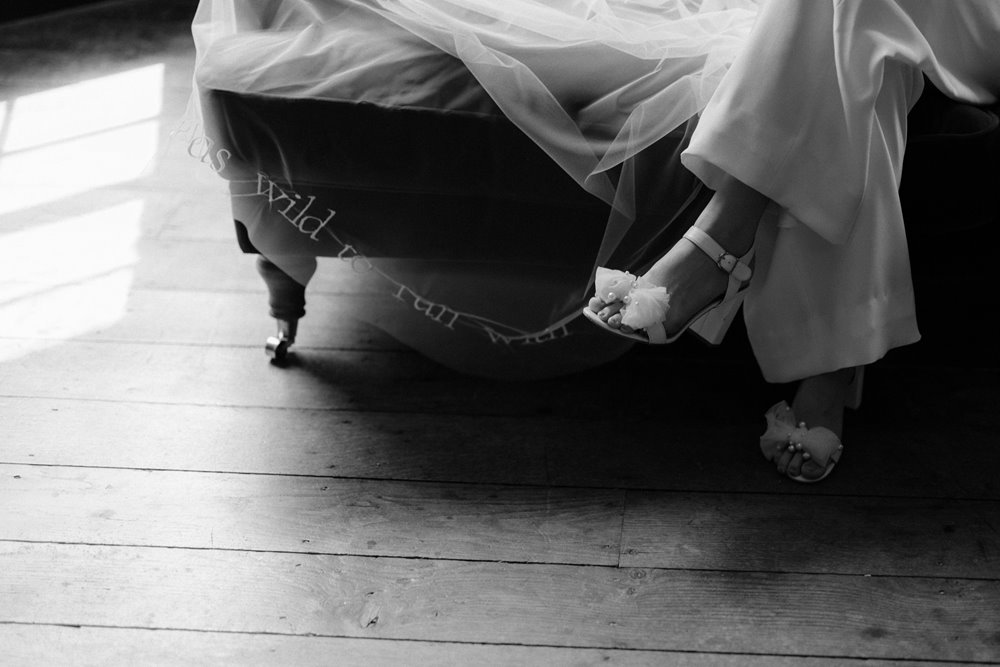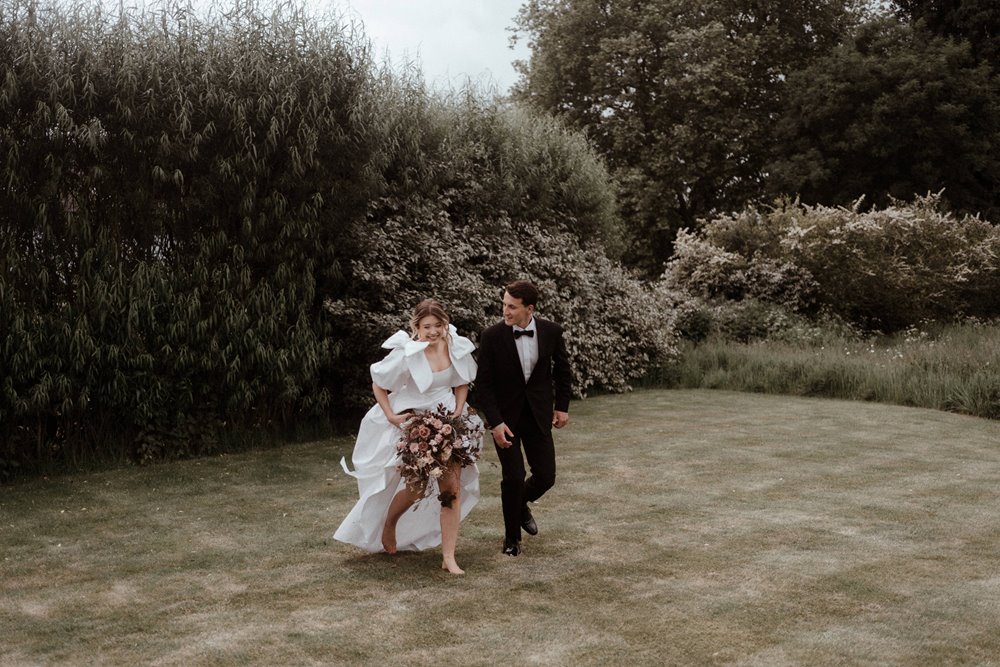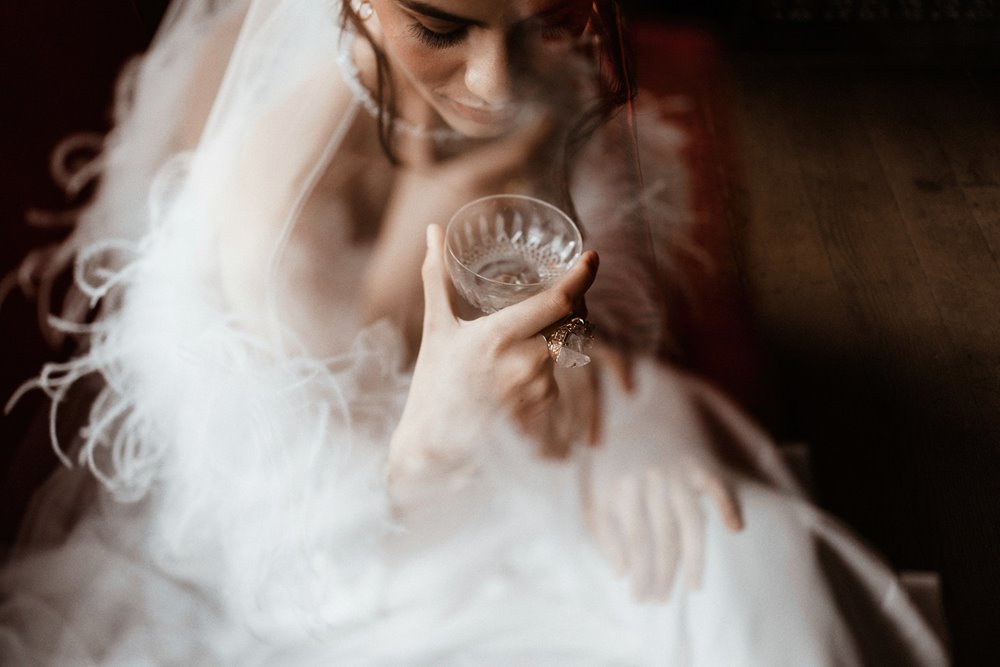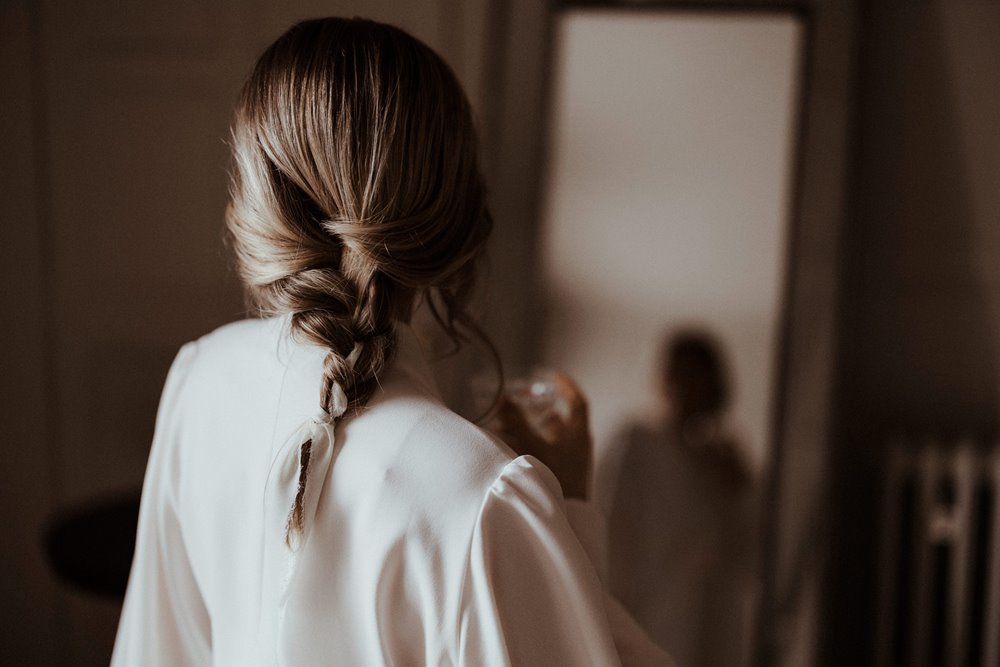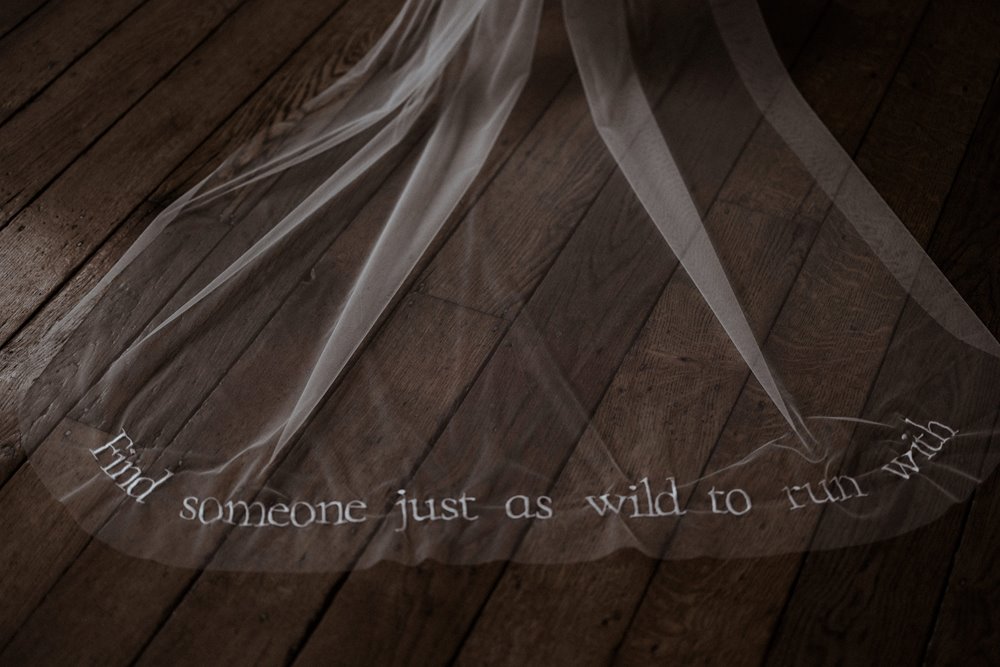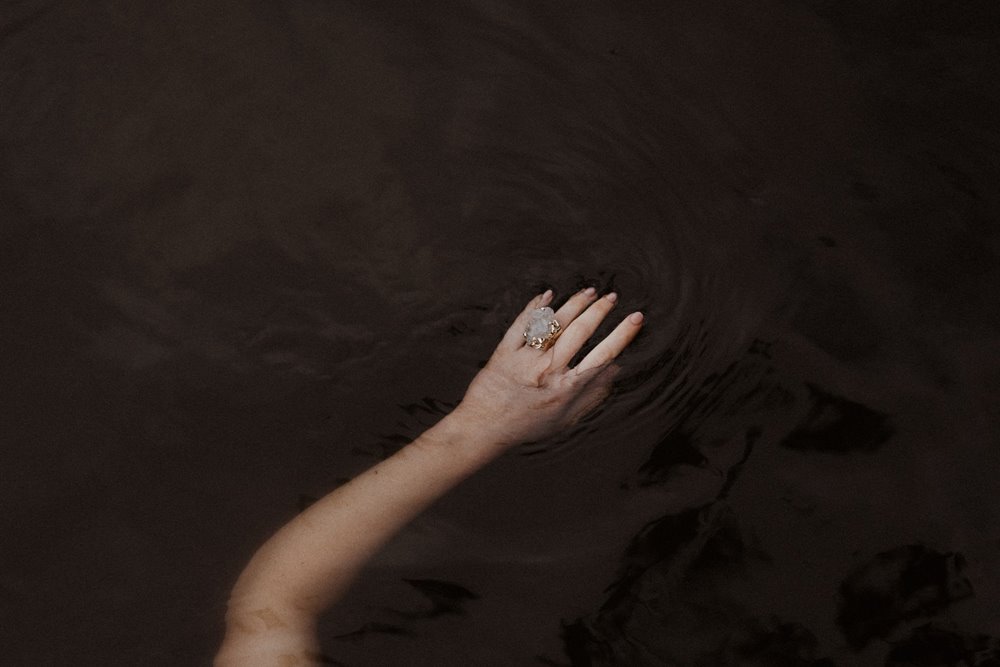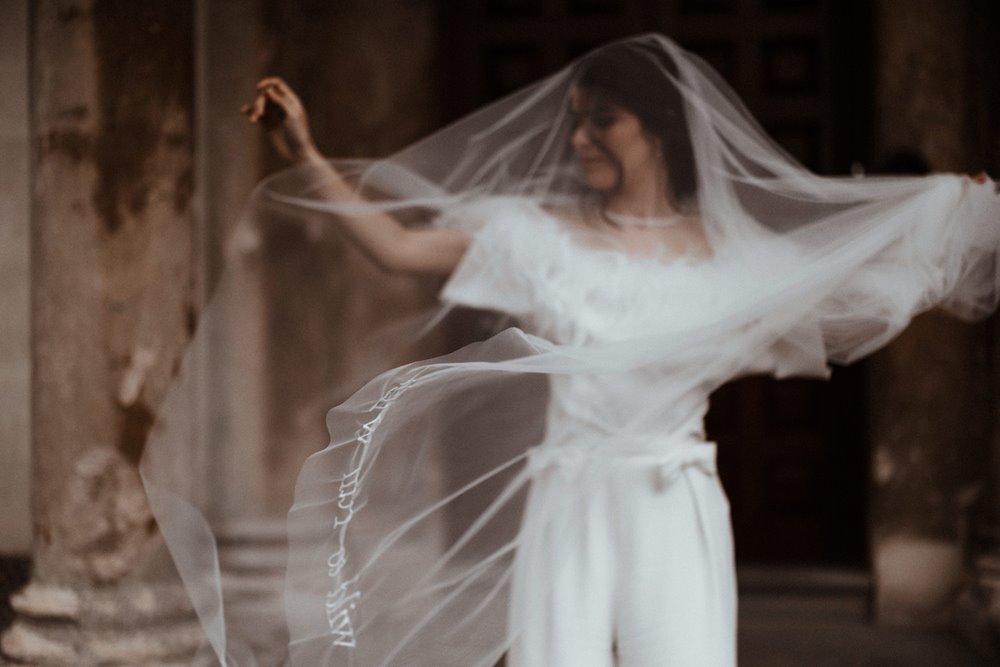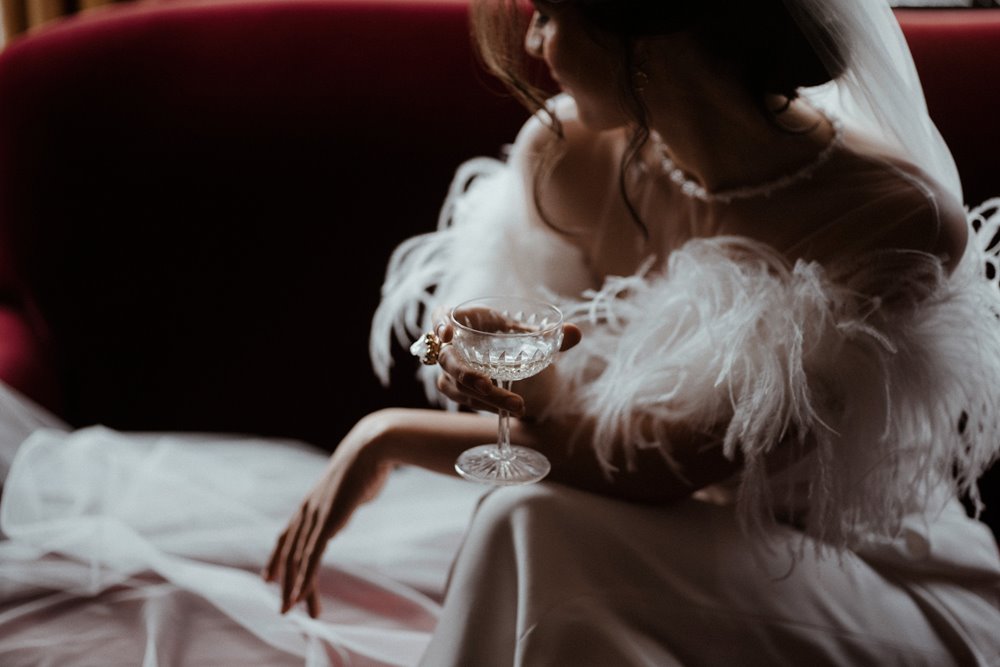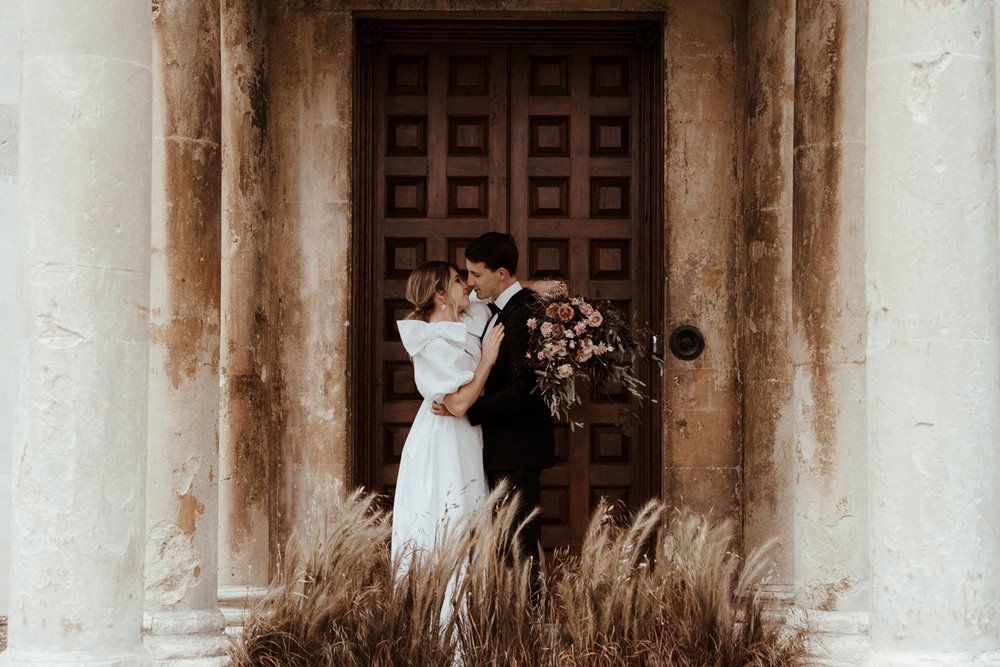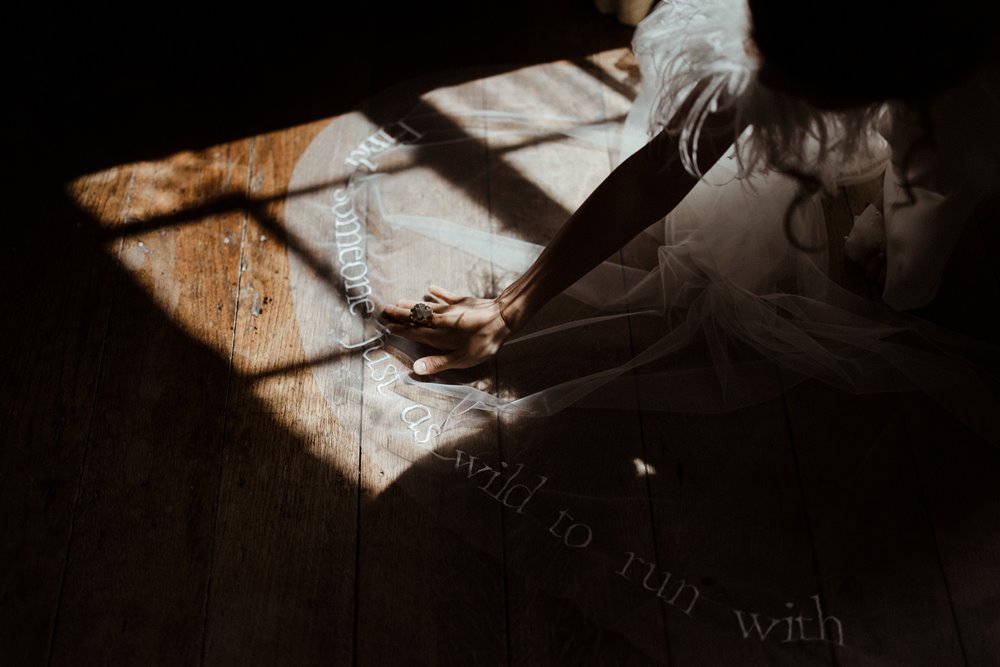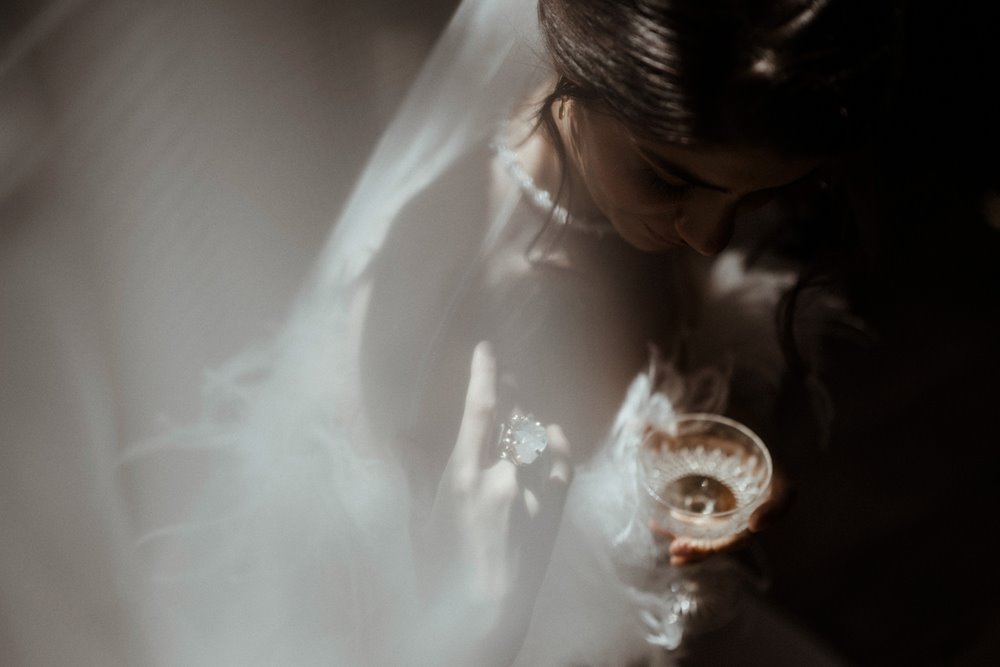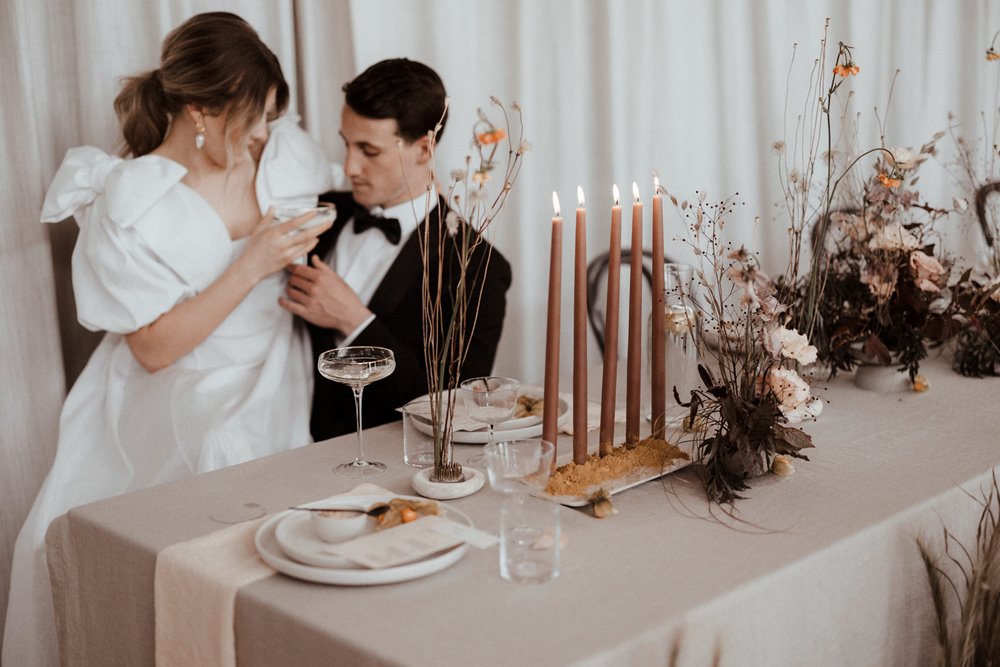 Stylish & Sustainable
This naturally chic wedding reception style is perfect for the eco conscious couple with sustainable floristry methods, pink himalayan salt and napkins botanically died with onion skins!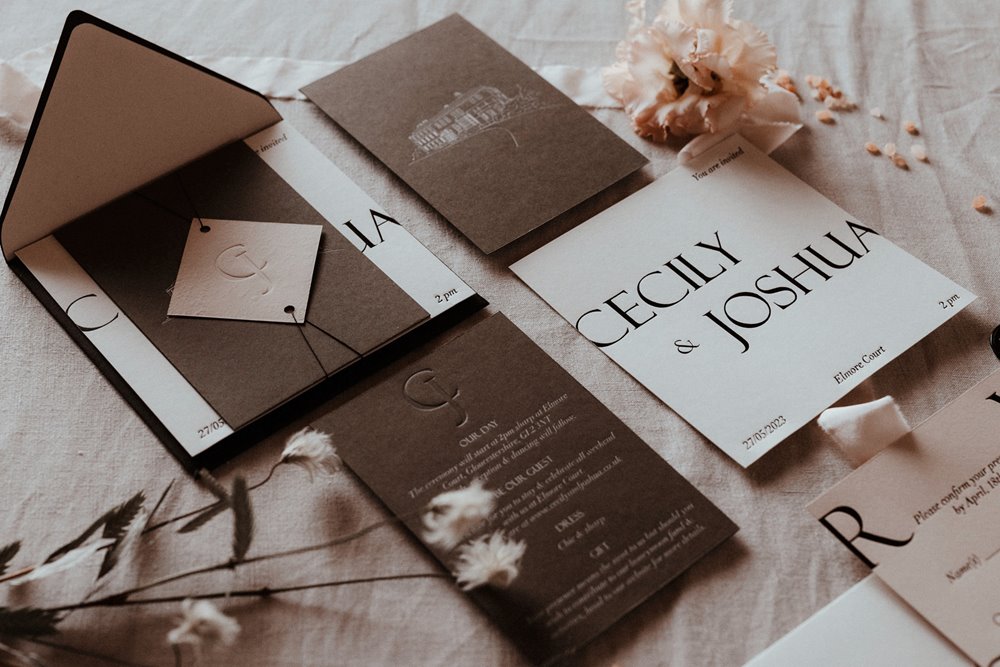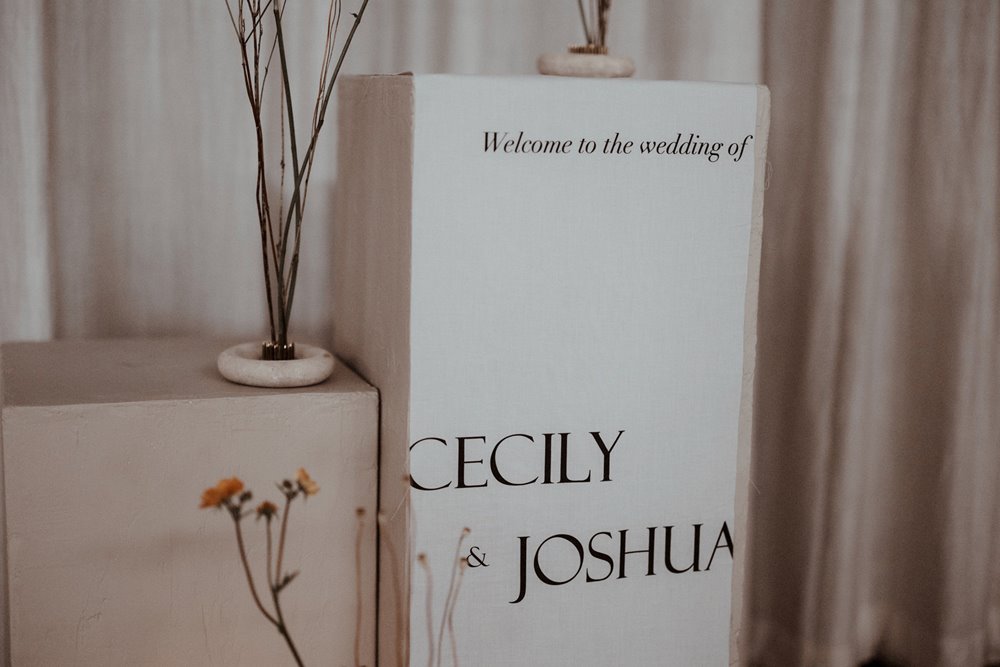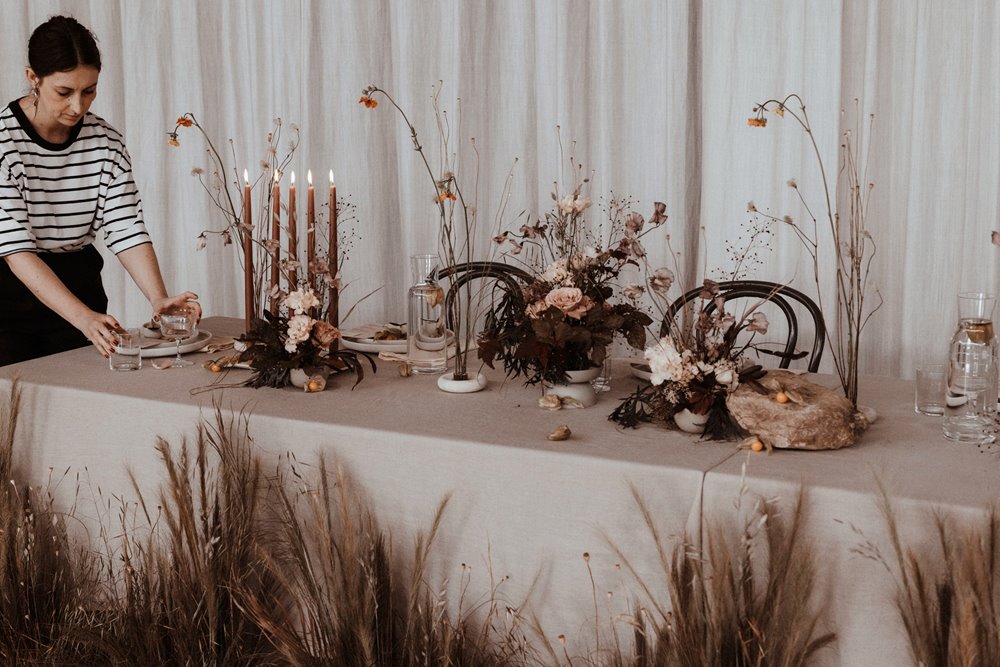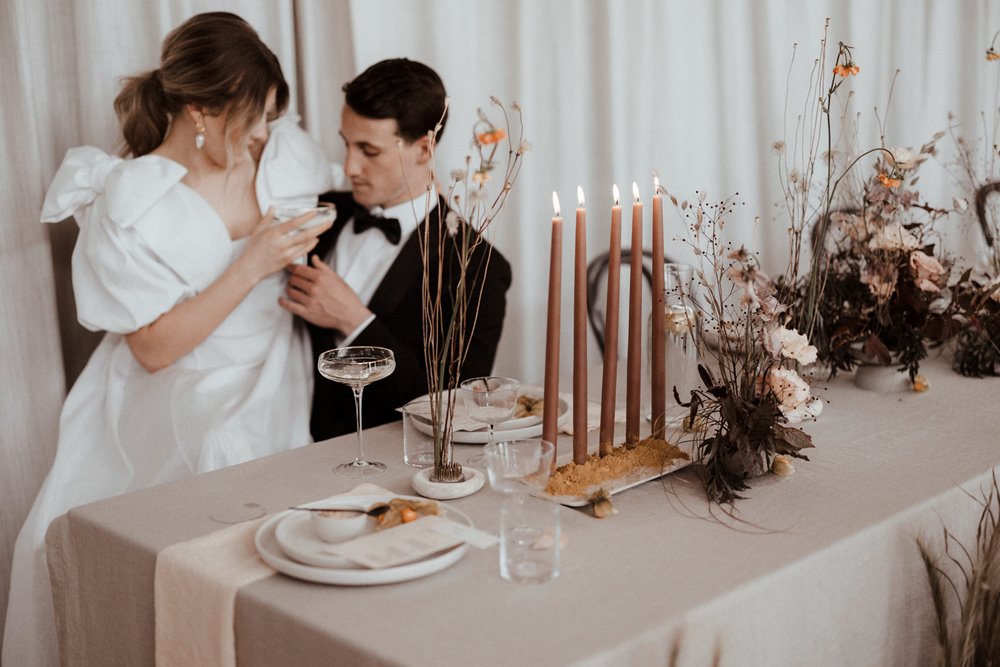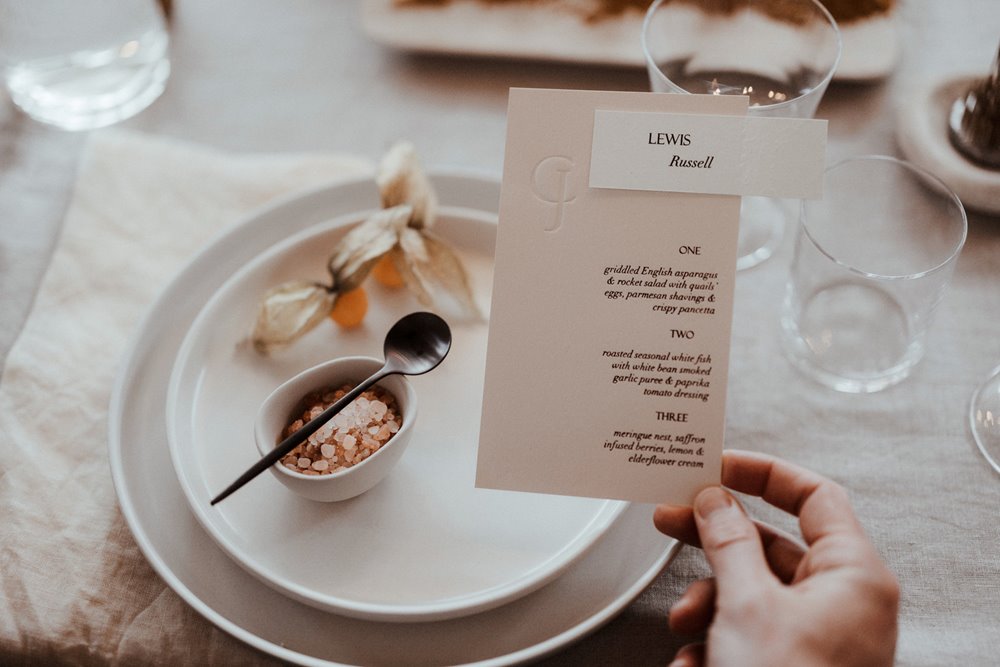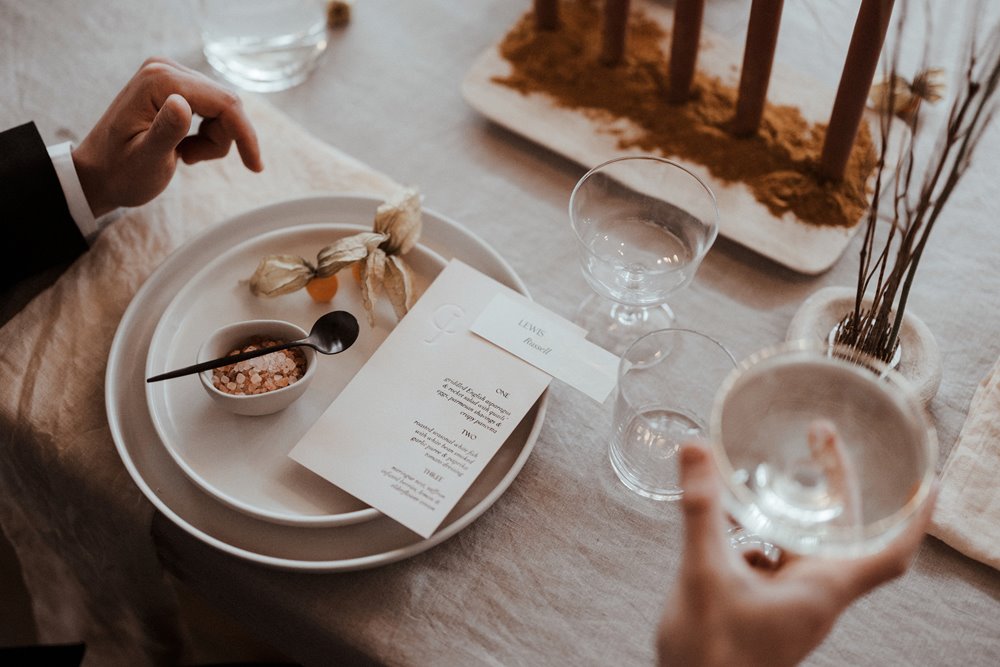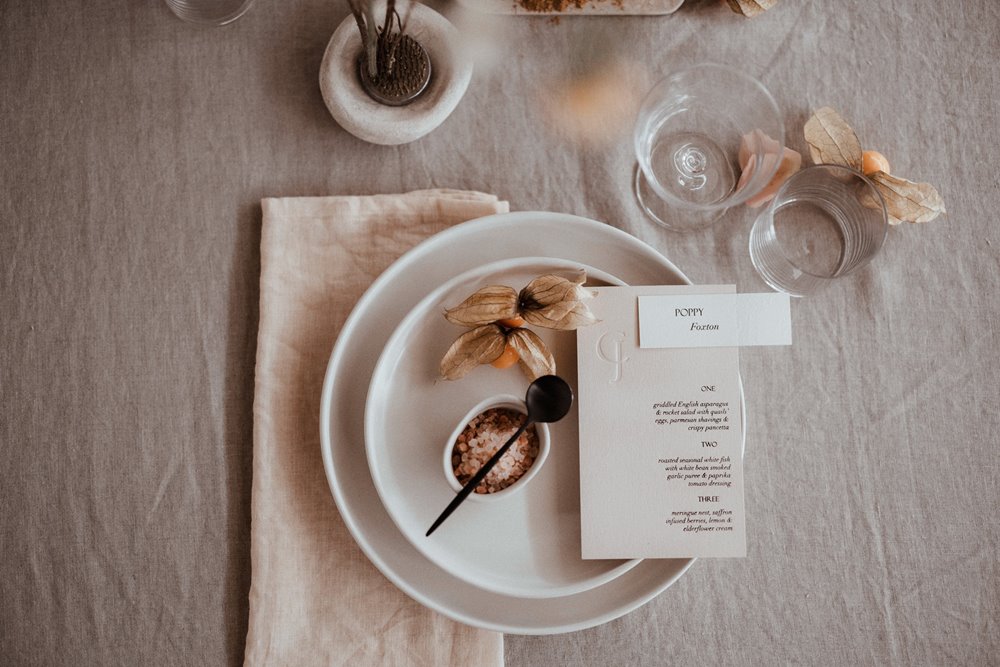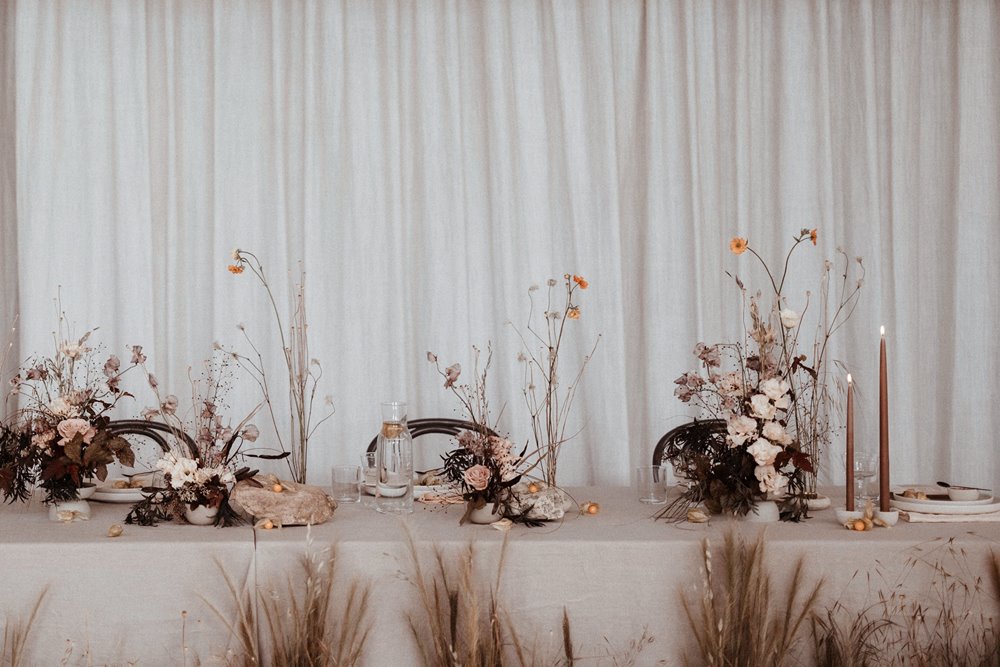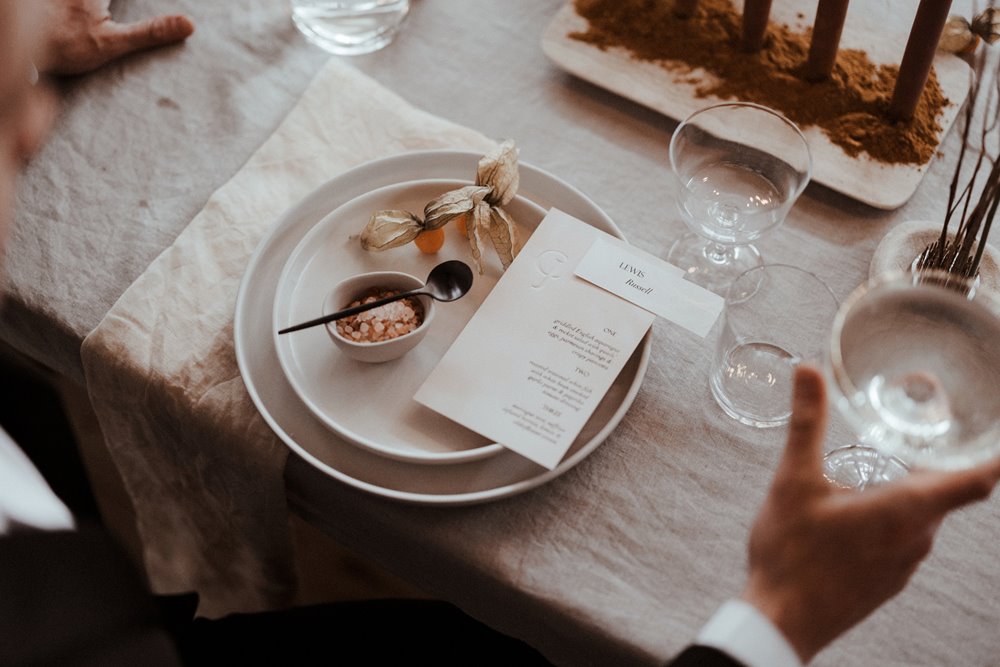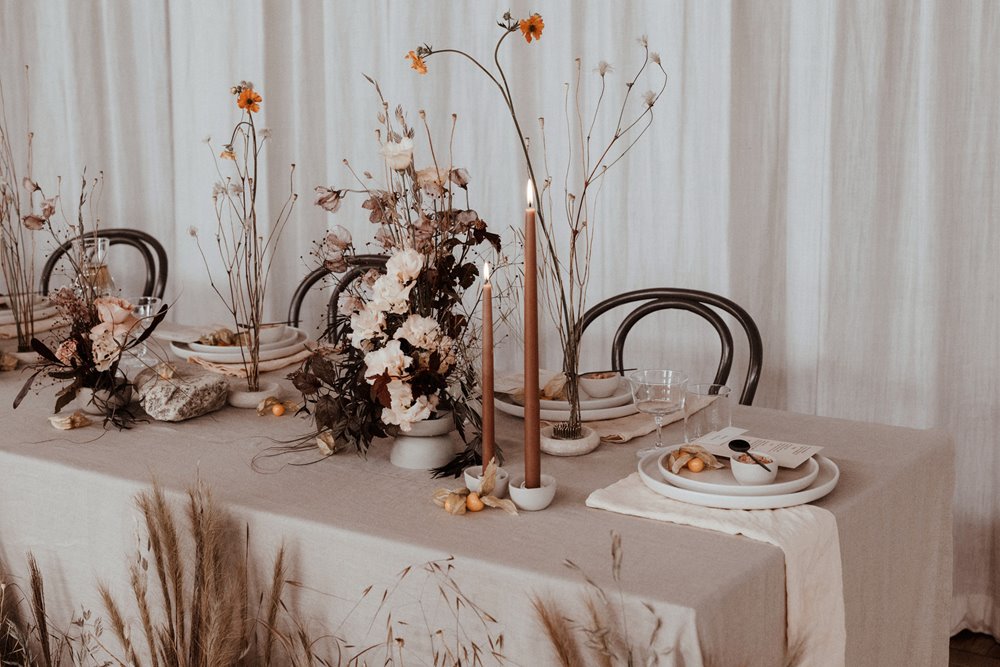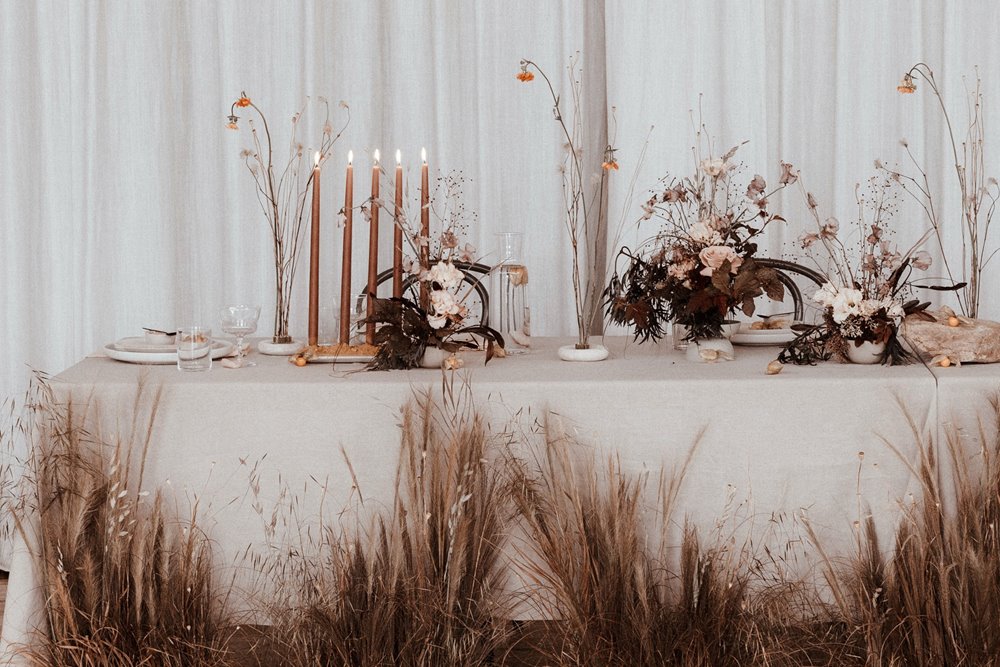 How to style a sustainable reception
'Using sustainable floristry methods, large and transferable floor installations of fresh and dried florals , in earth and red tones, surround the table design to represent the rewilding of the land. The table itself by contrast uses varying minimal and structural designs along the centre with the mechanics of floristry deliberately exposed. Cream pots with stone marble accents sit alongside florals and are used to create height and textural detail. Careful placement of other floral details surround the floral sculptures, including fruits such as physalis, pink salt and spices; red brick and stones - composing a modern still life design. Hand dipped earth coloured tapered candles sit at different heights and all textiles are made using natural dyeing methods. Stationery is neutral and minimal in design using recycled cardstocks and sustainable printing methods.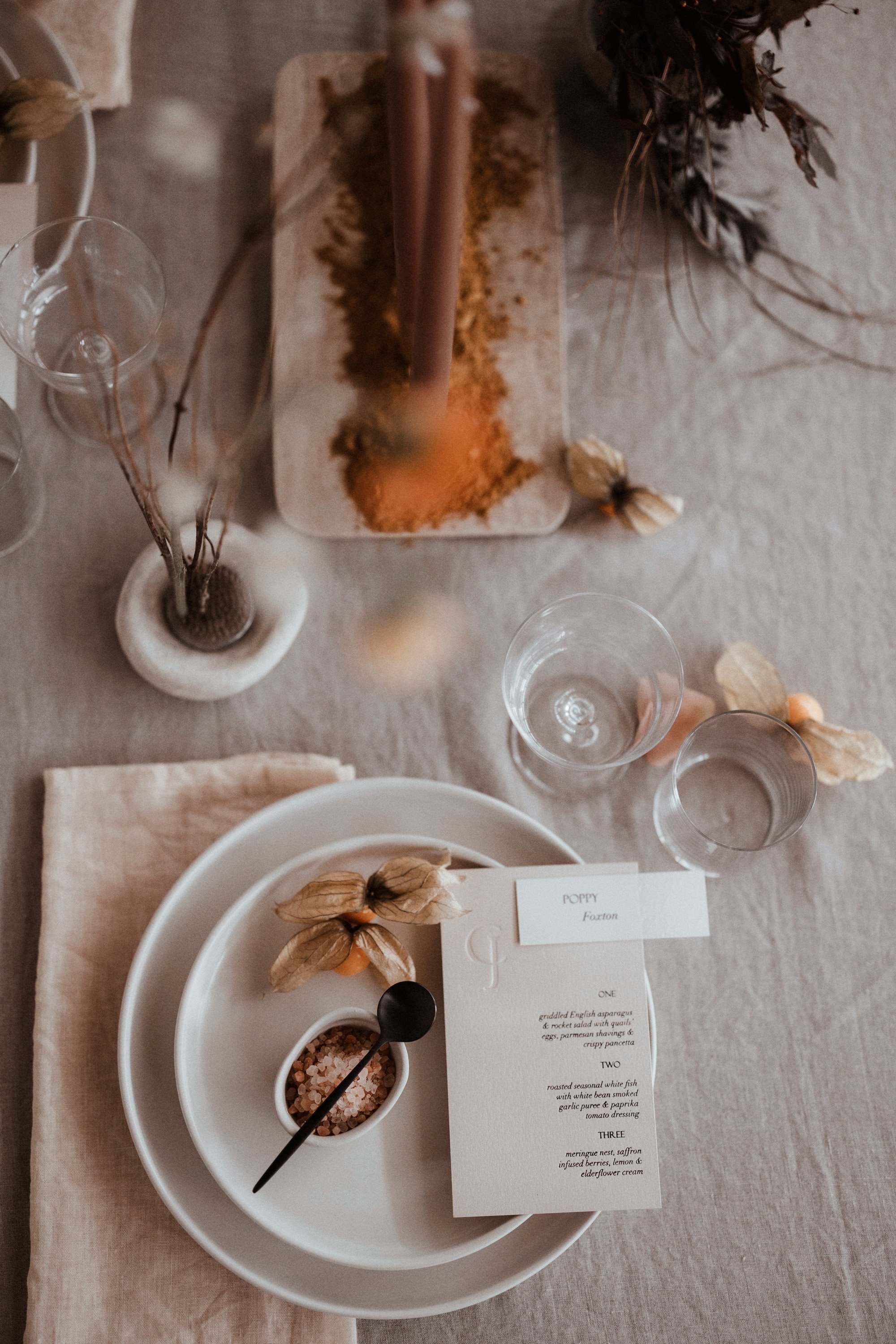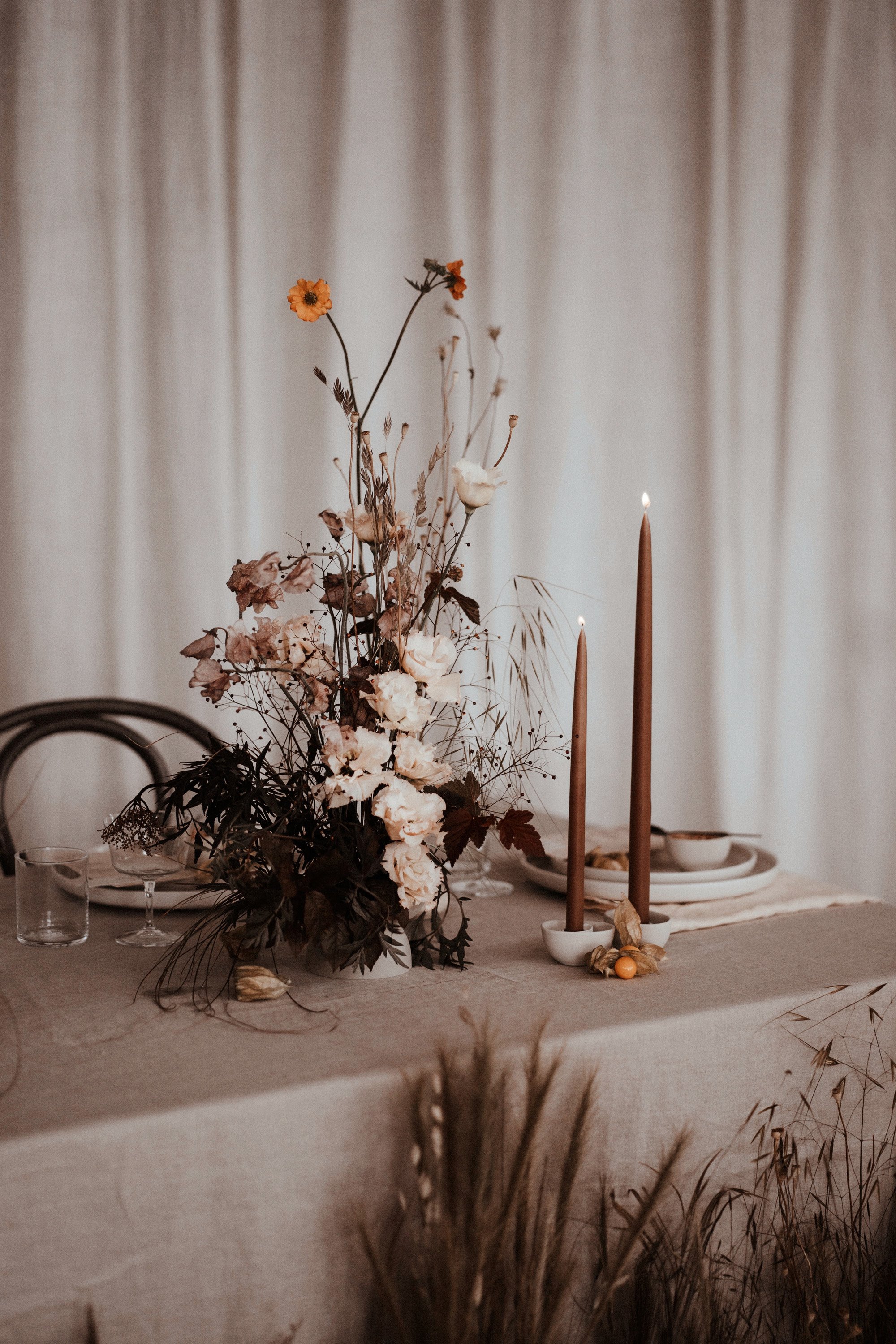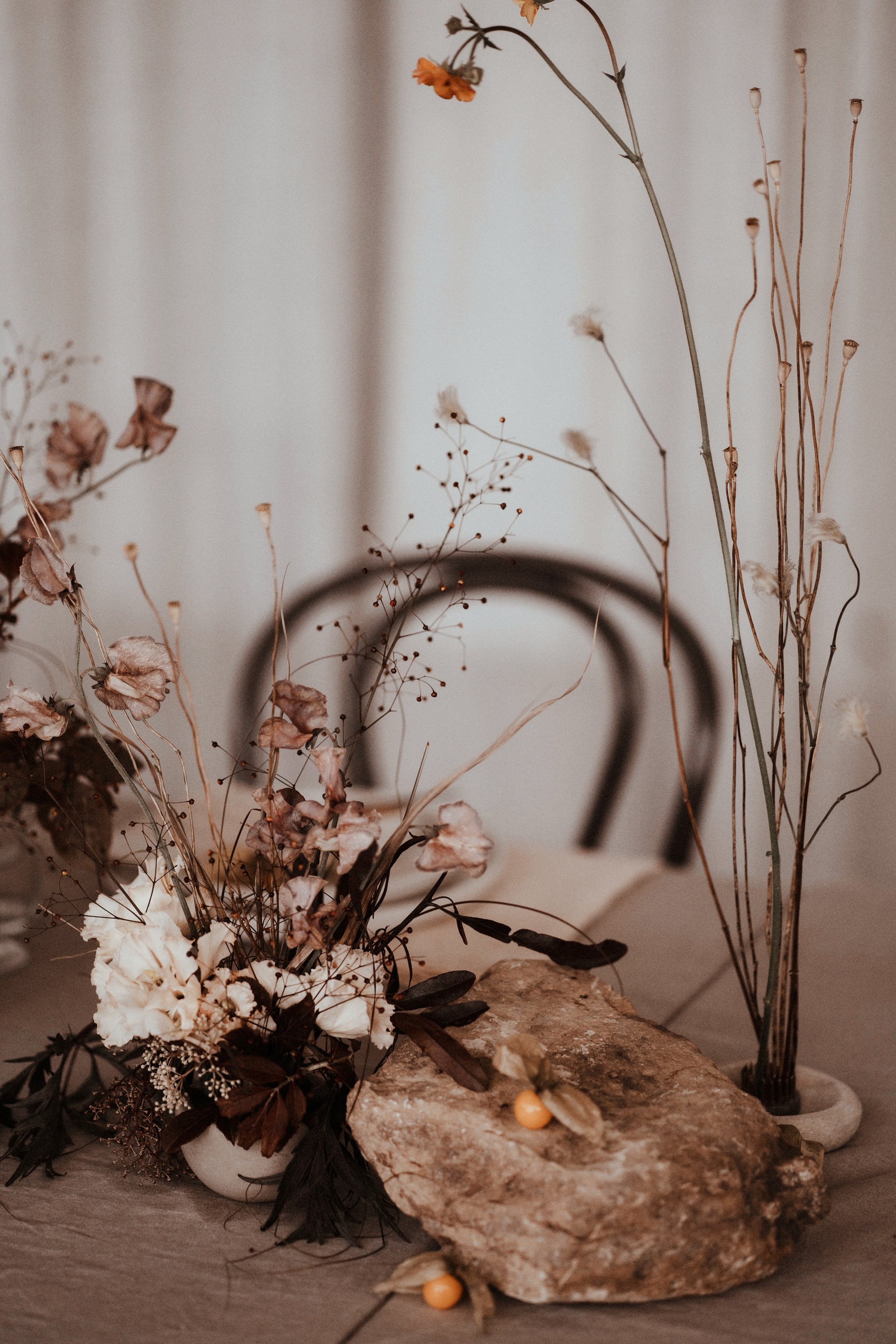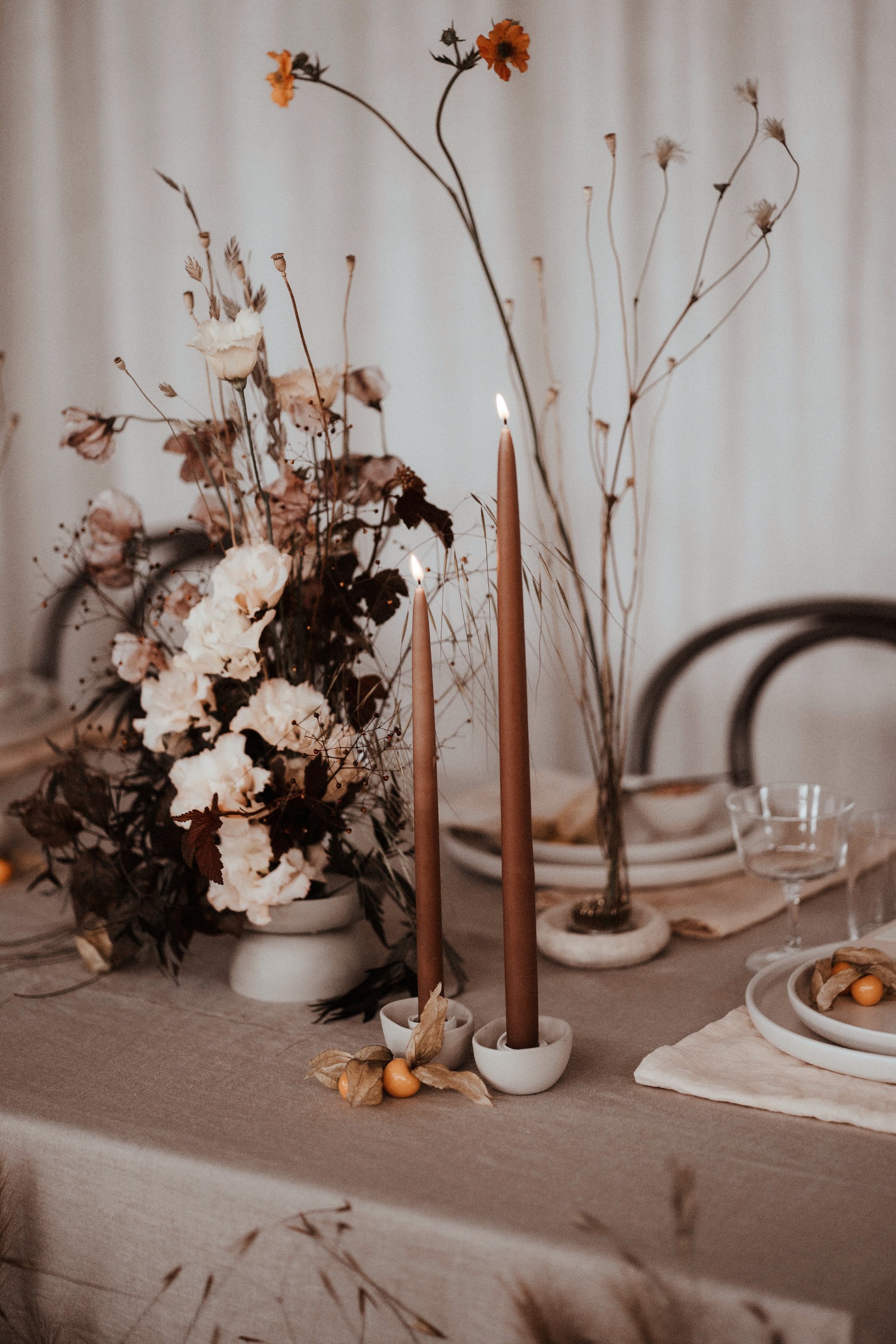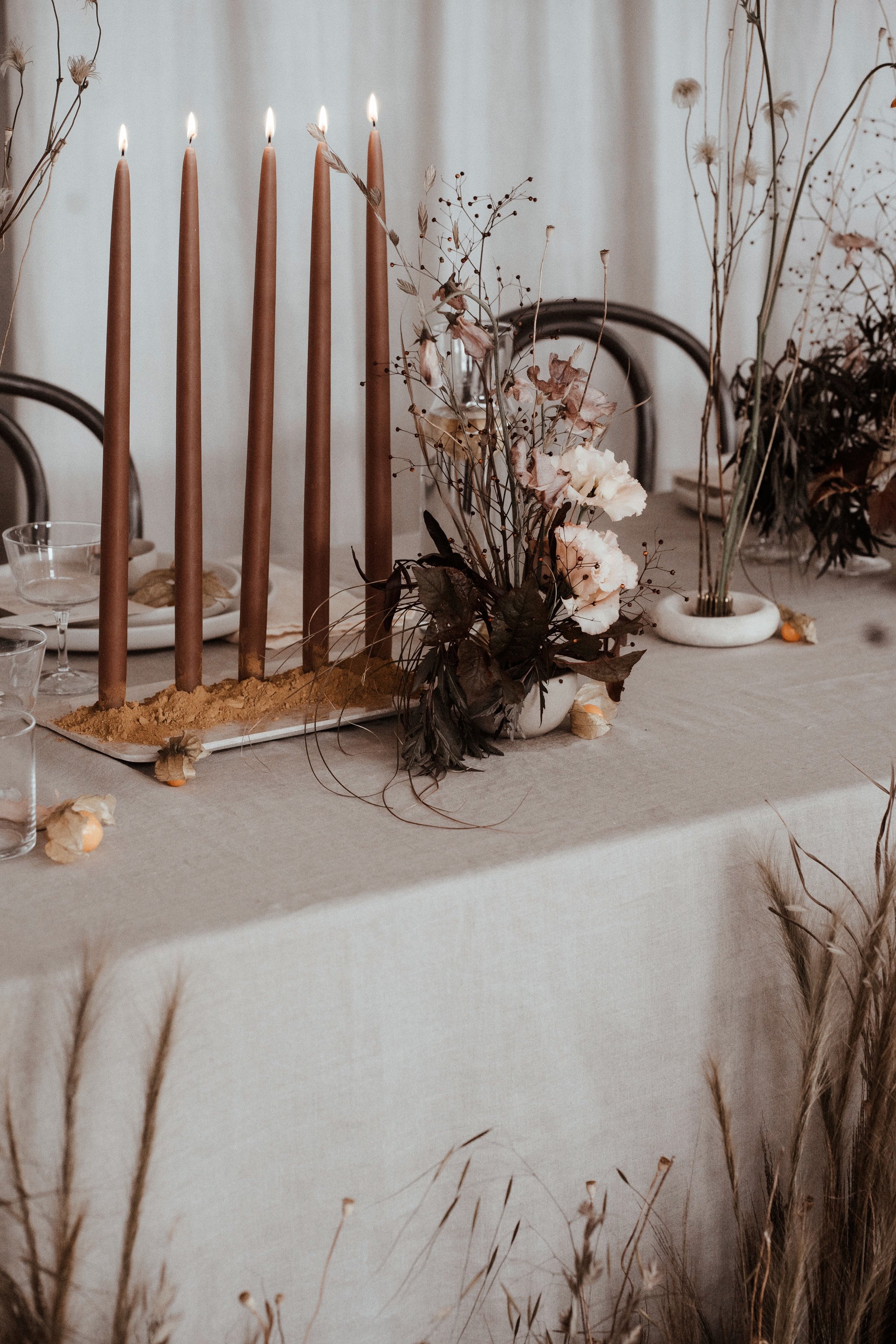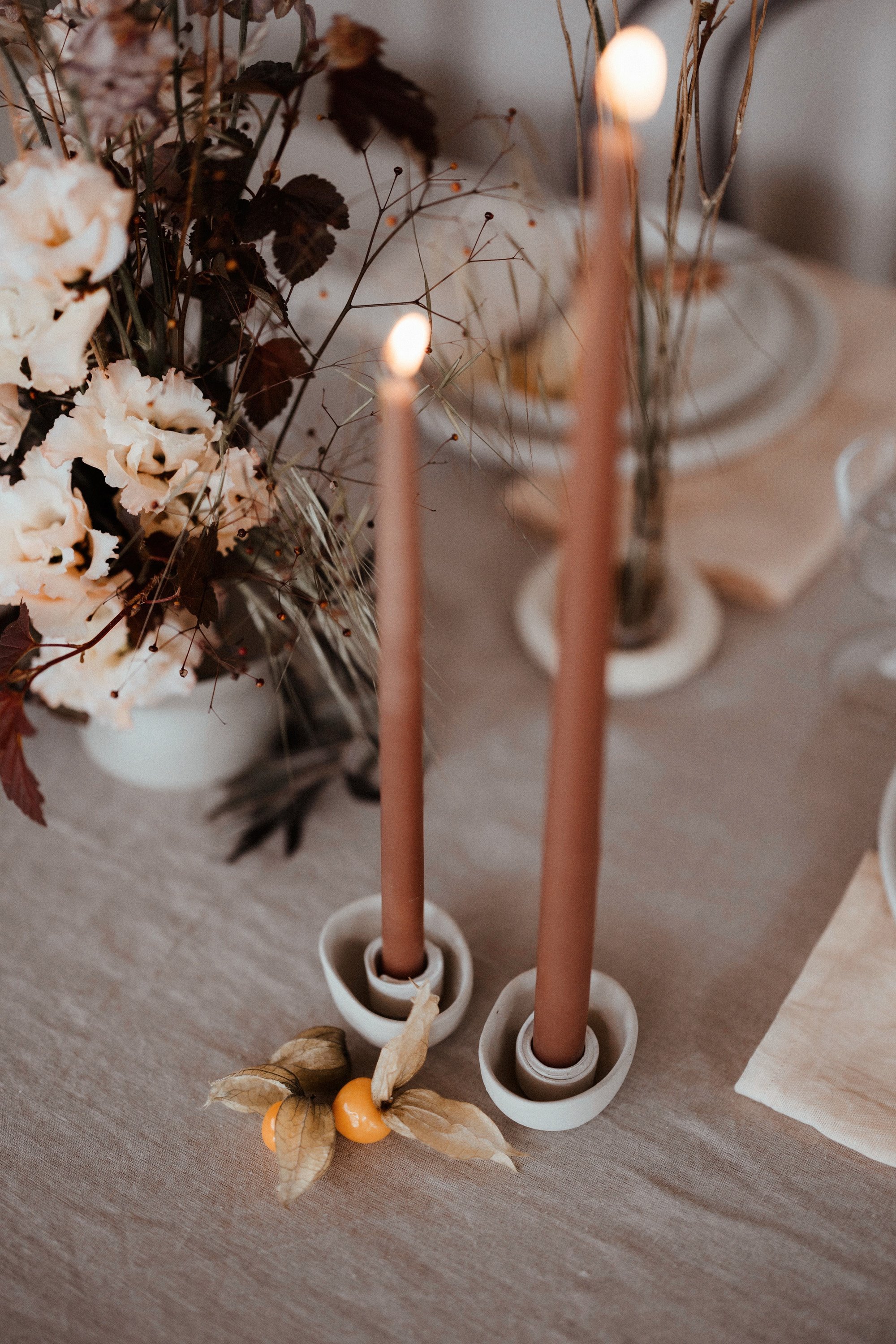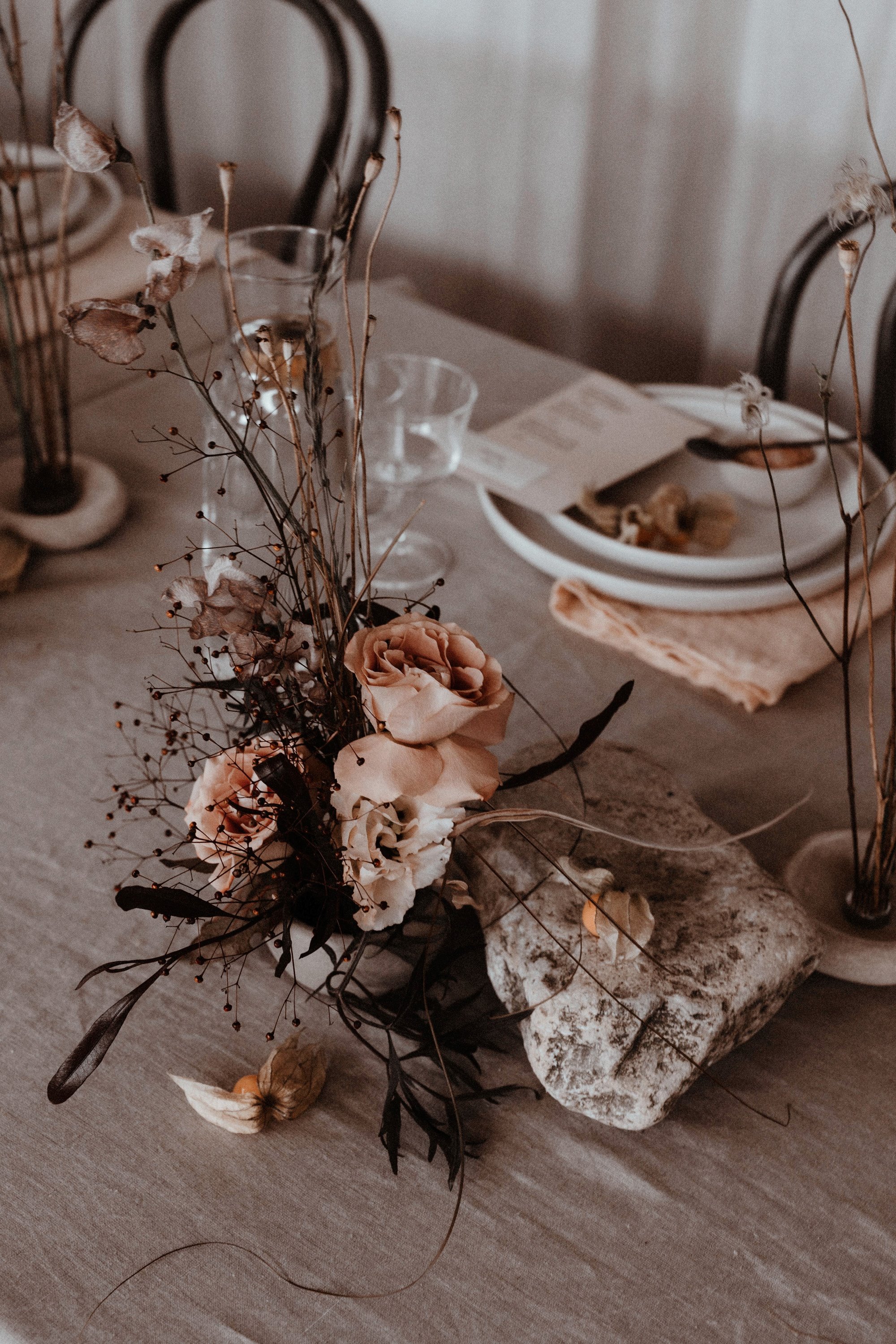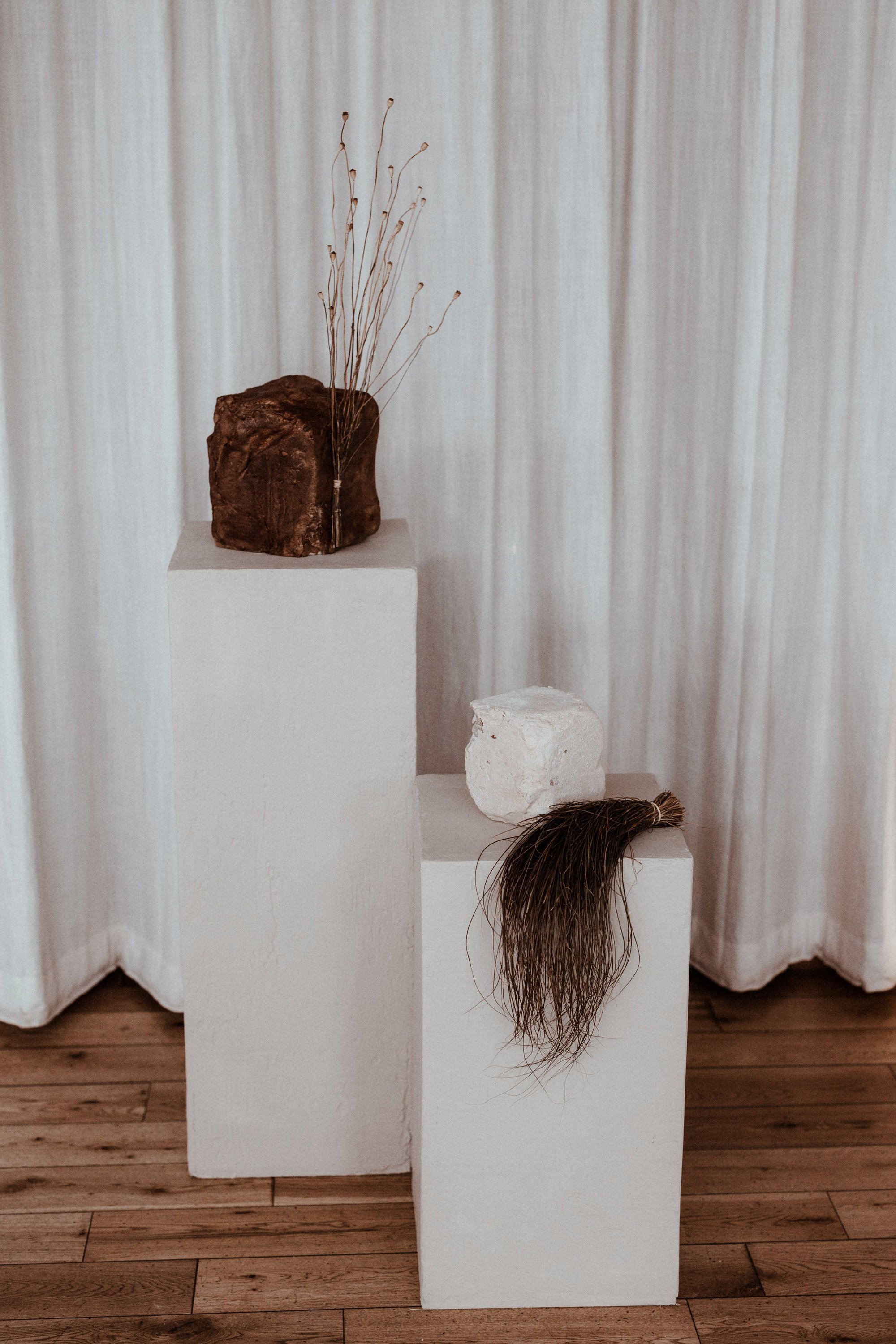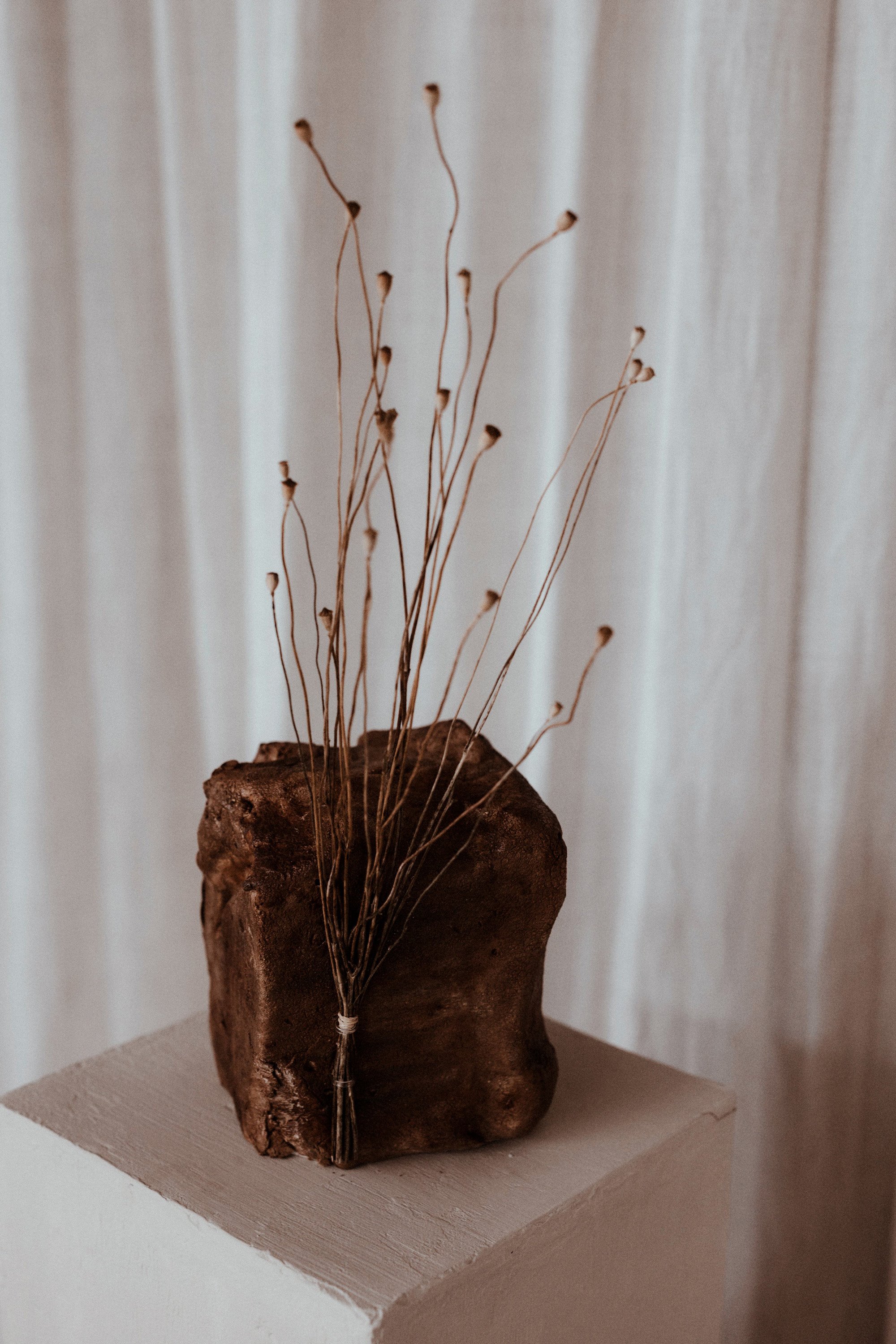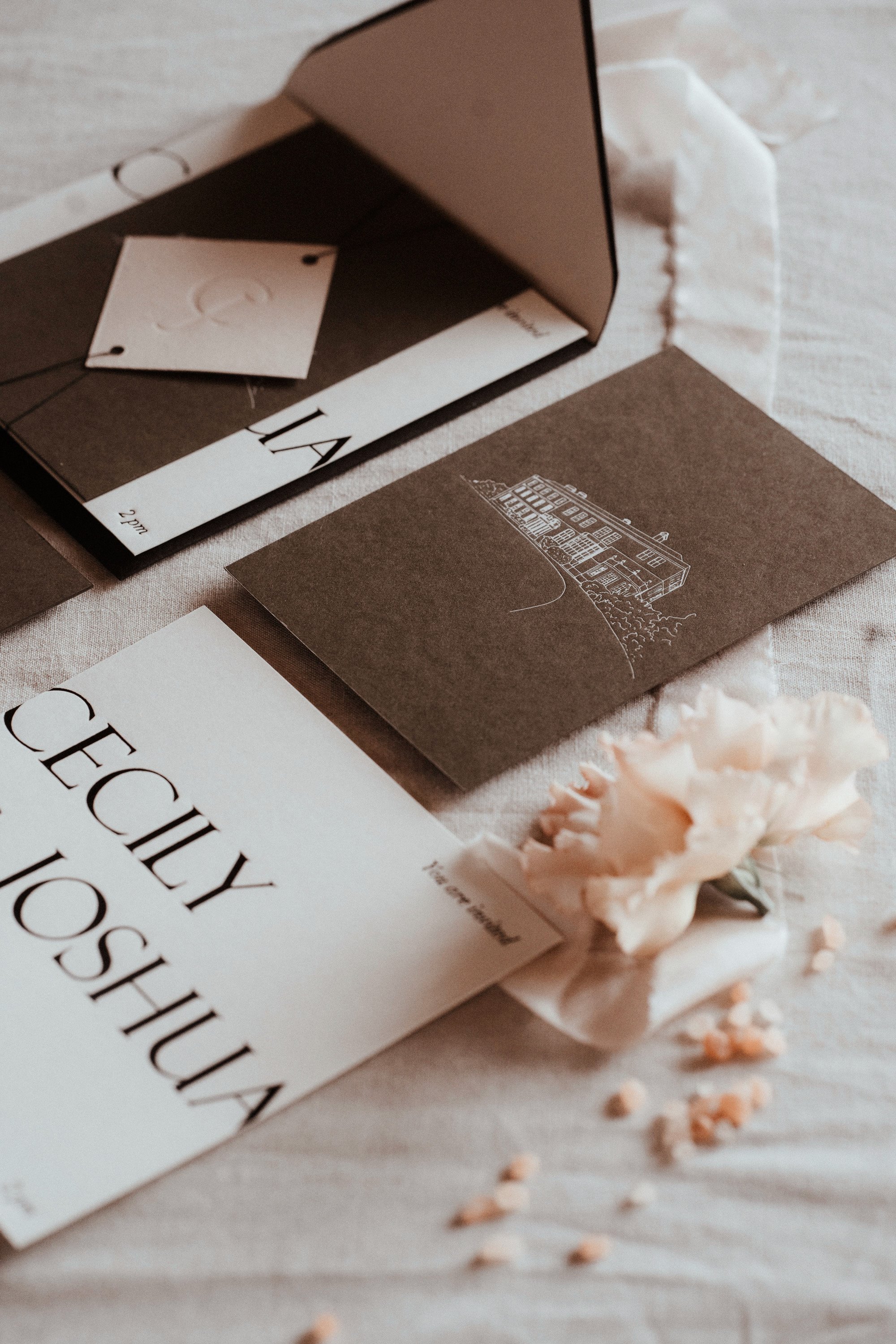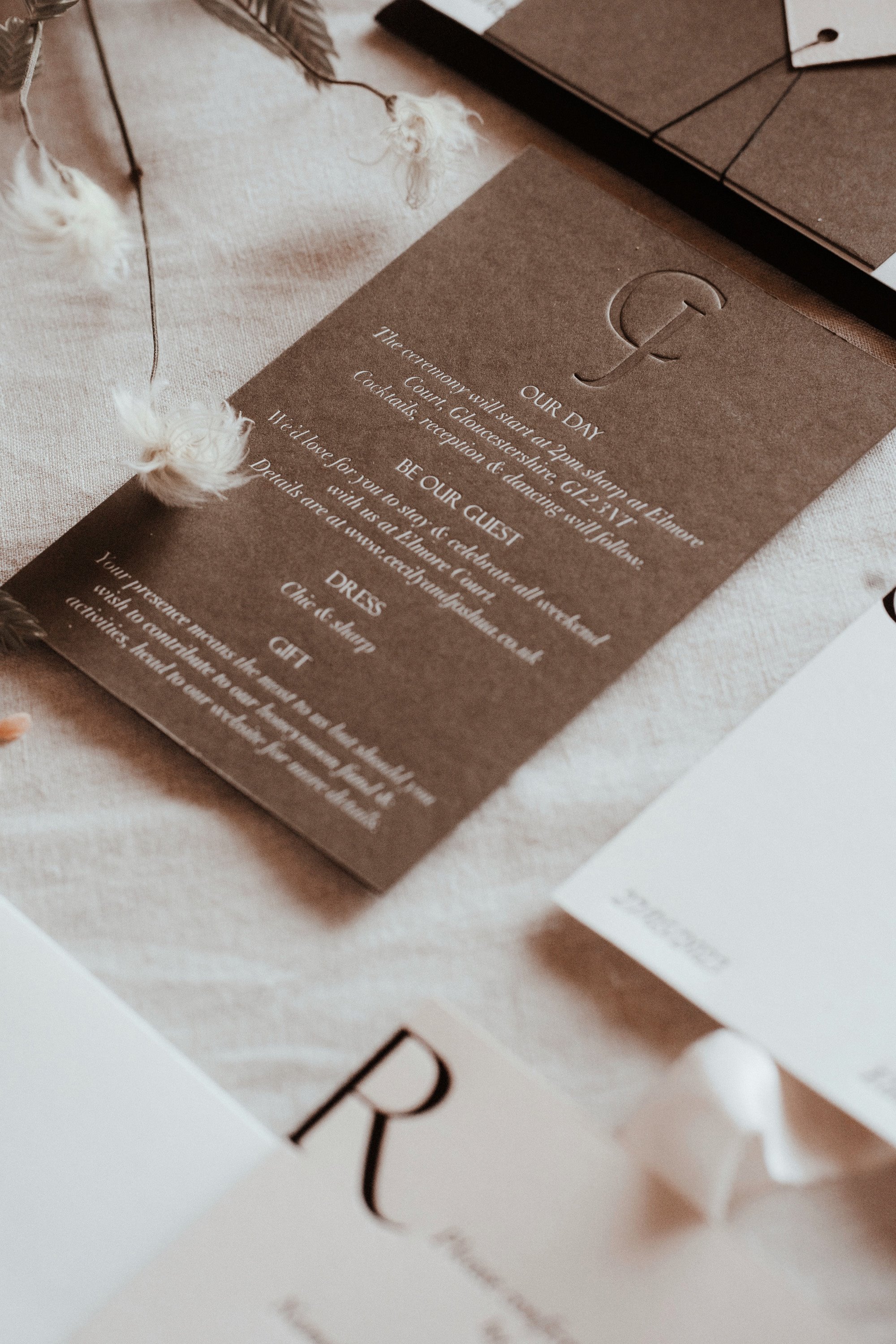 Would you wild swim on your wedding day?
We're overjoyed to properly announce the opening of Sarah's Rewild Swim Club here at Elmore, you can now book a wild swim in Madam's pool for the day before your wedding... What a perfect ritual to start proceedings!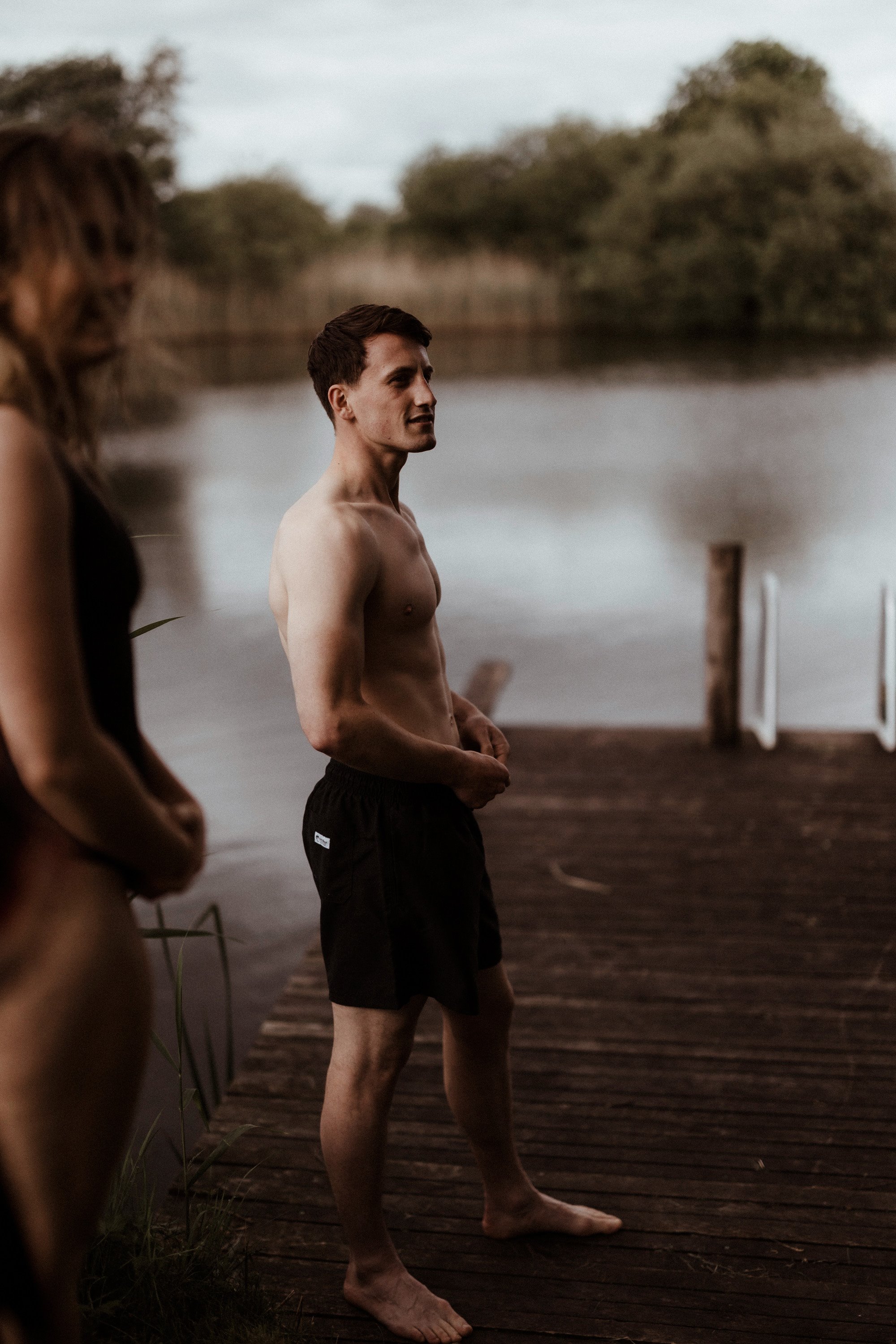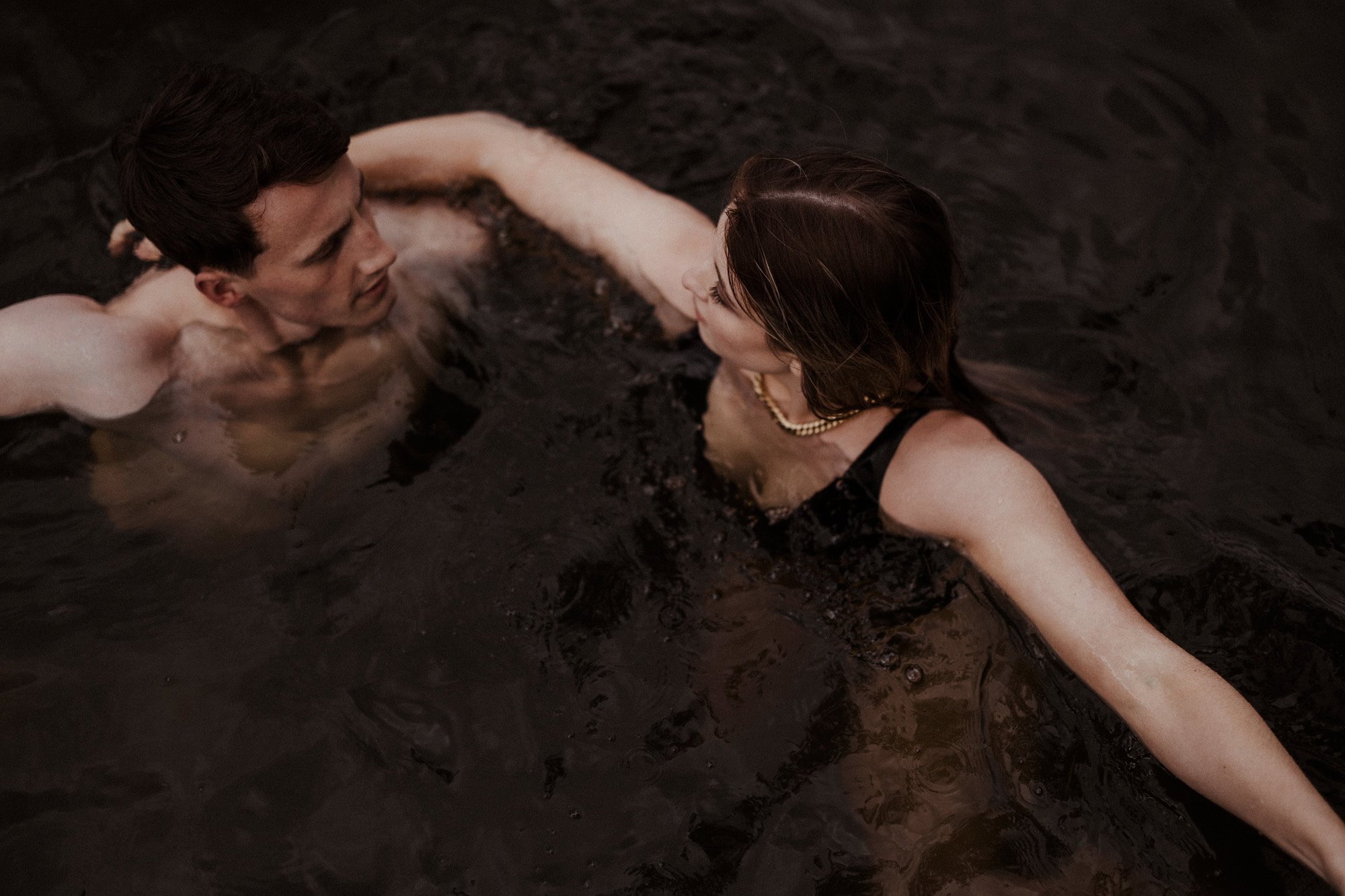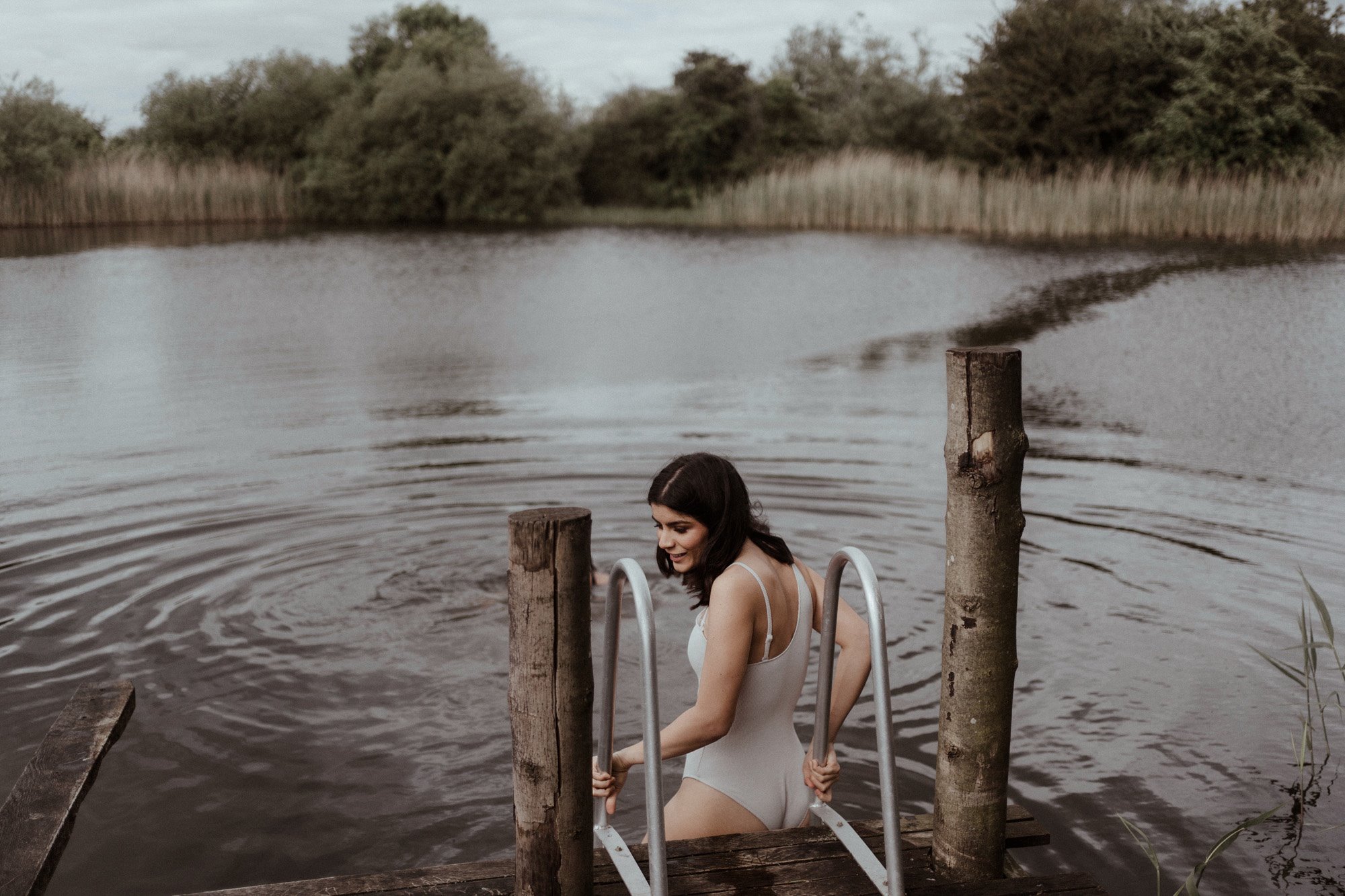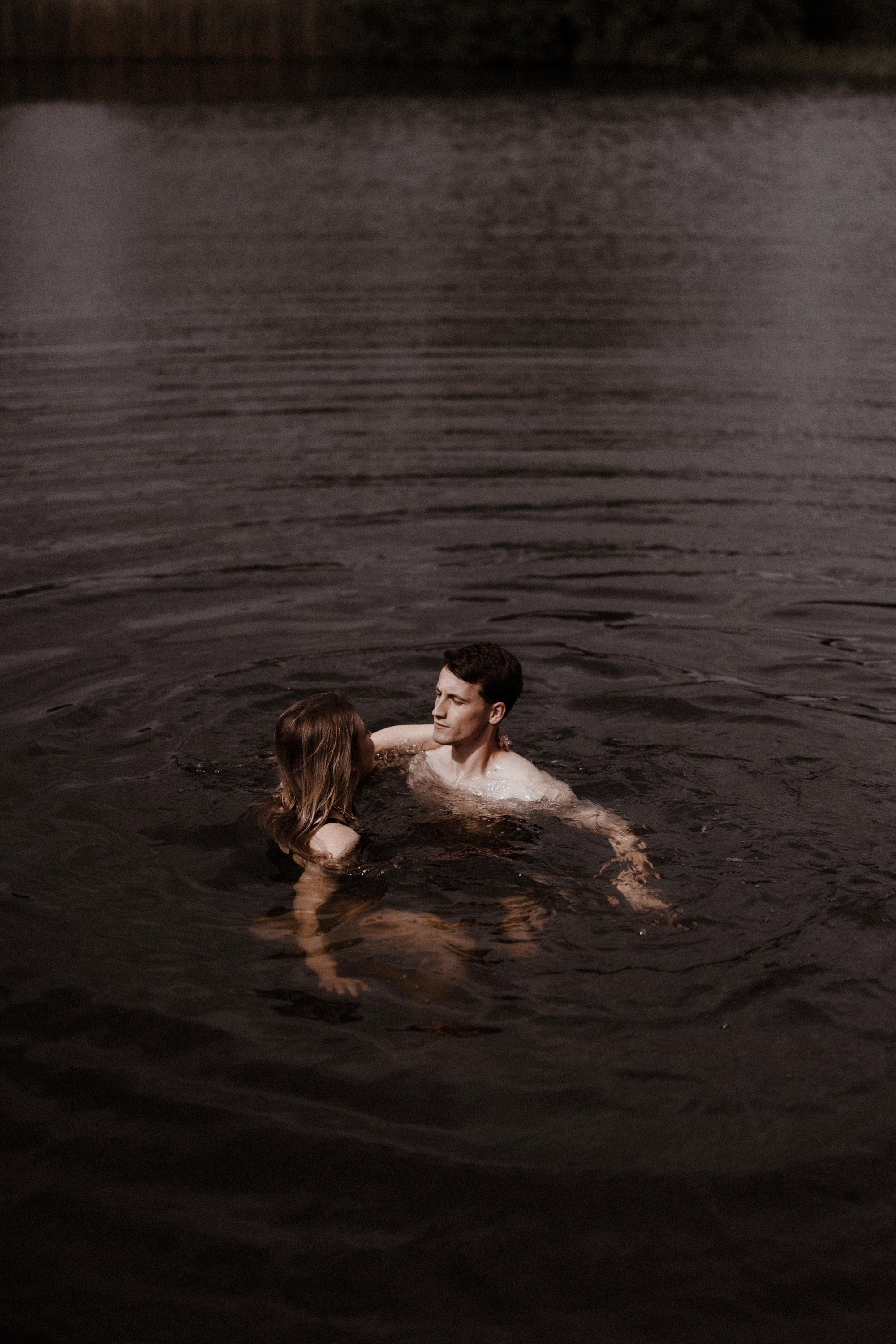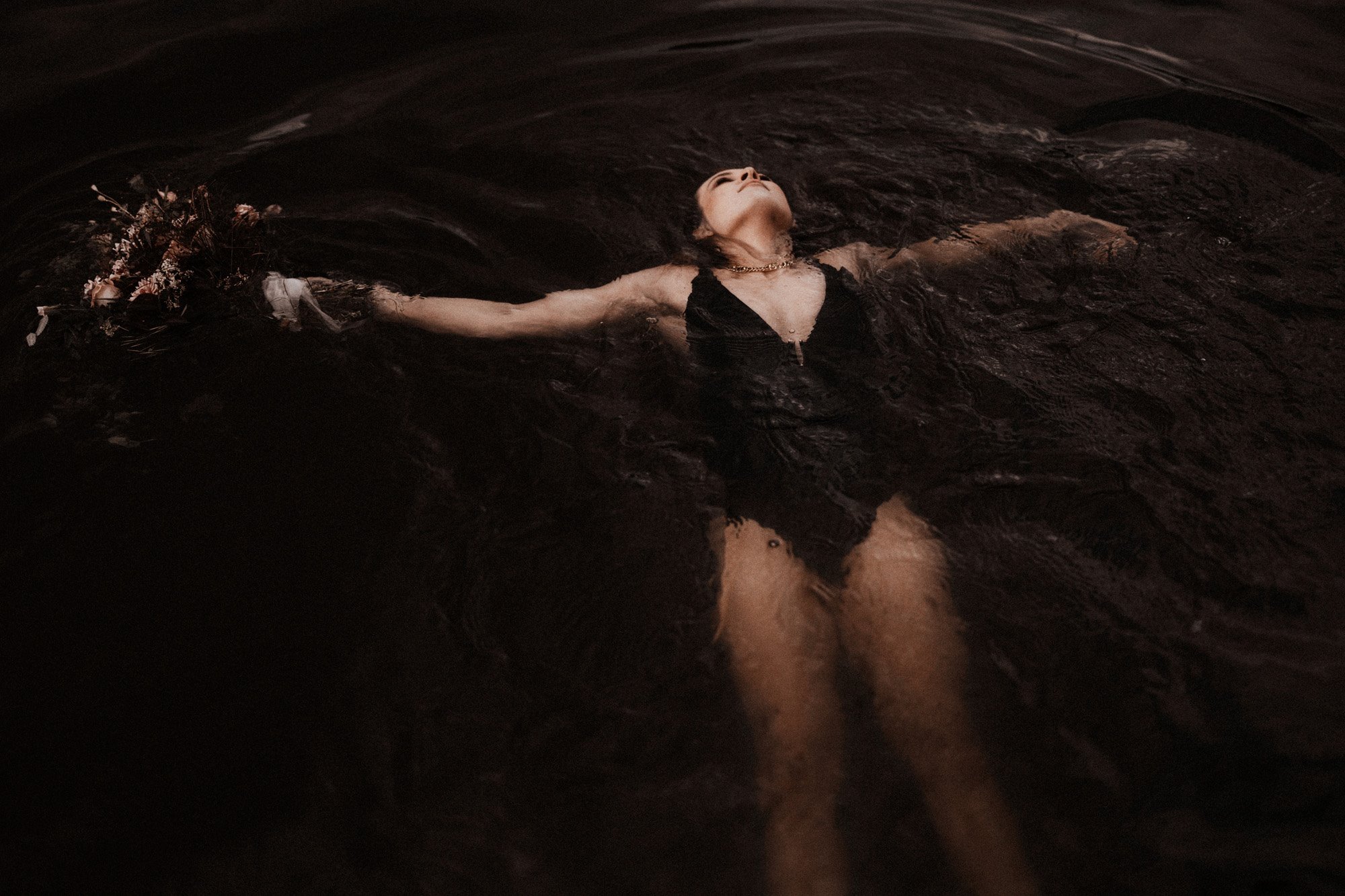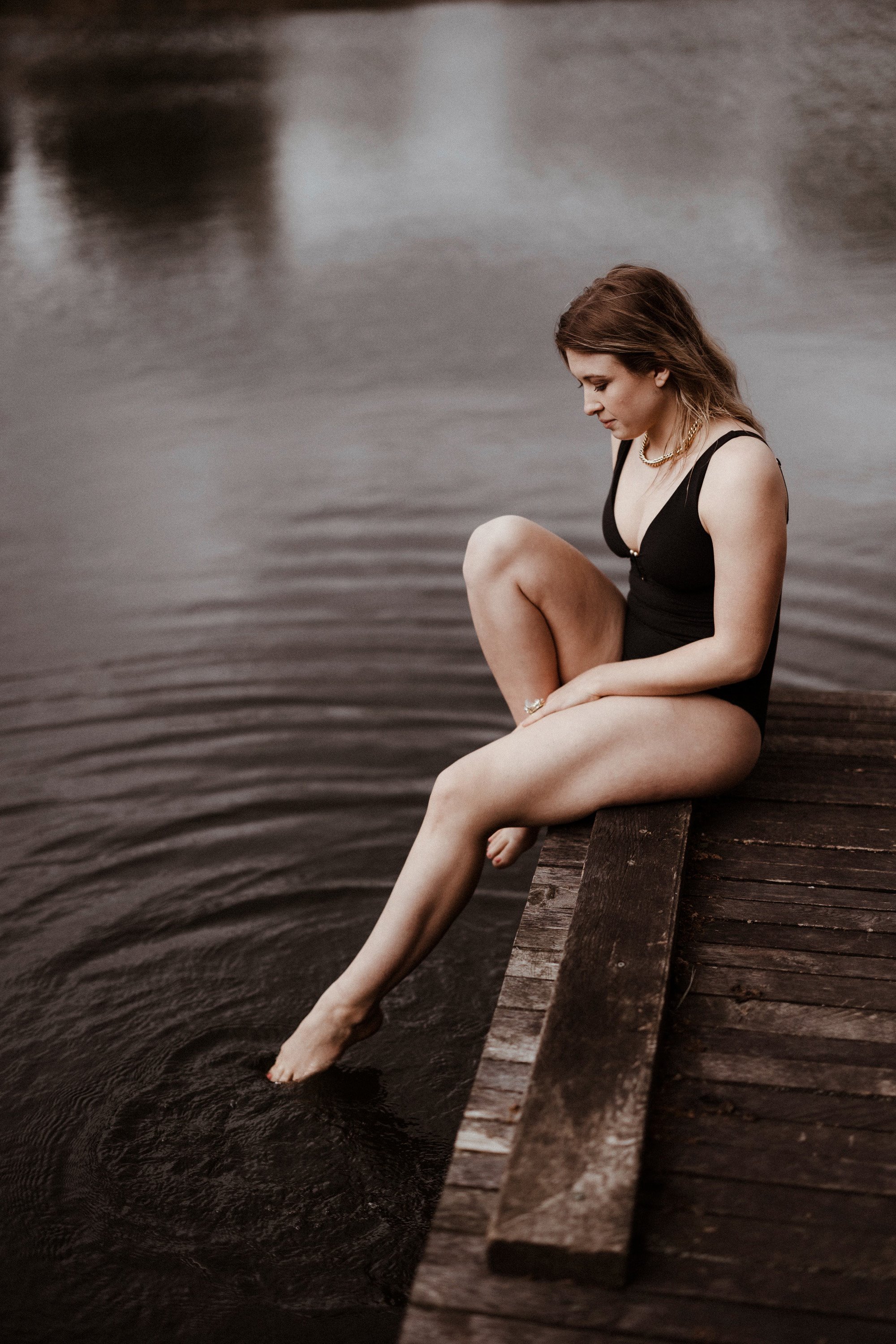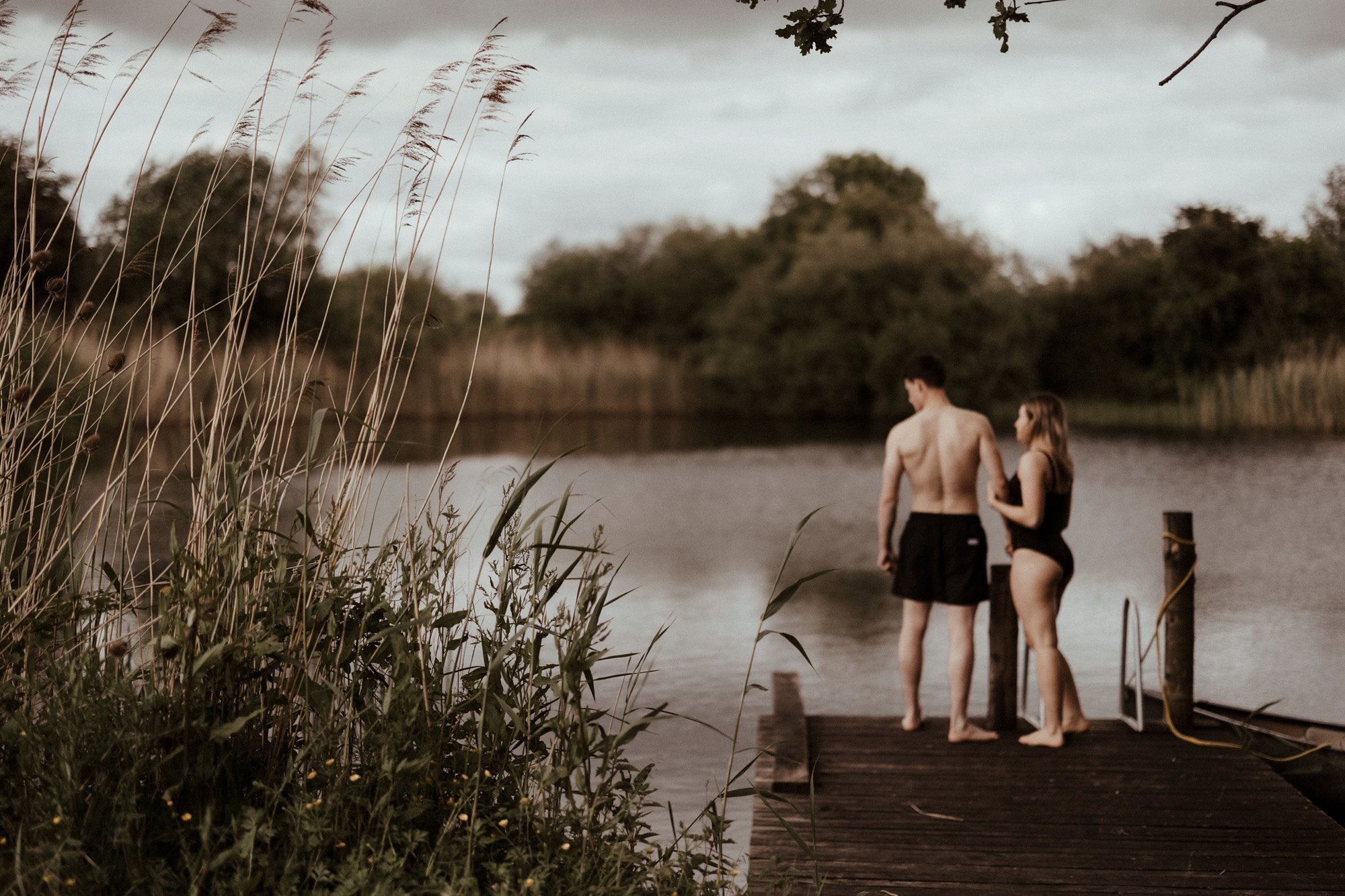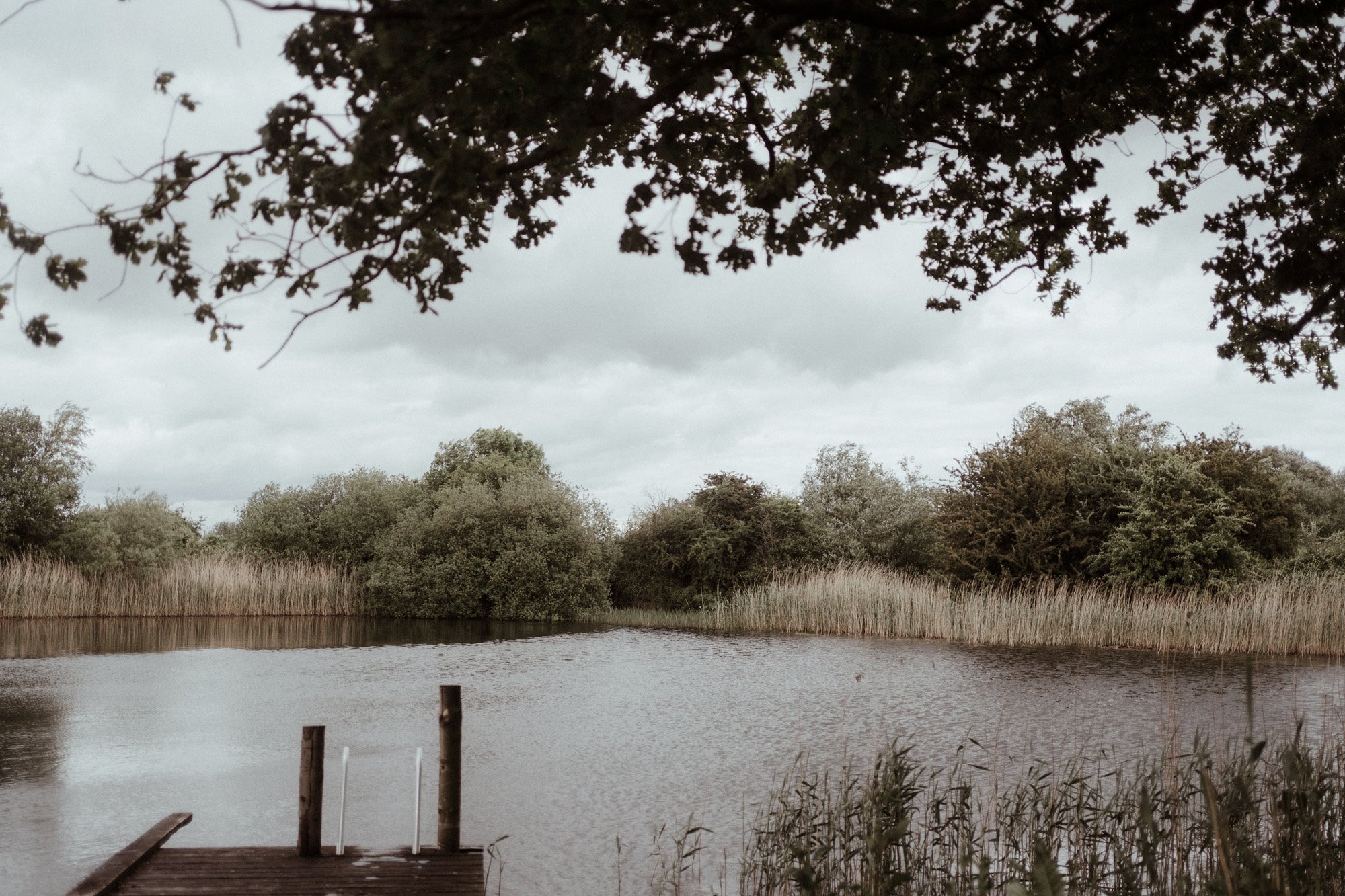 We hope this has inspired you to create a more sustainable wedding and incorporate some wildness to your day! If you'd like to chat to us about planning your wedding here in an environmentally conscious way drop us a line any time (although it must be noted we are now fully booked until 2024!)
We can't wait to see more wild swimming couples in the lake, if you want to talk about this please get in touch directly with Sarah at Rewild Swim Club.
All love,
Team E 
xx
Related reading