Beautiful LGBTQ+ real weddings at Elmore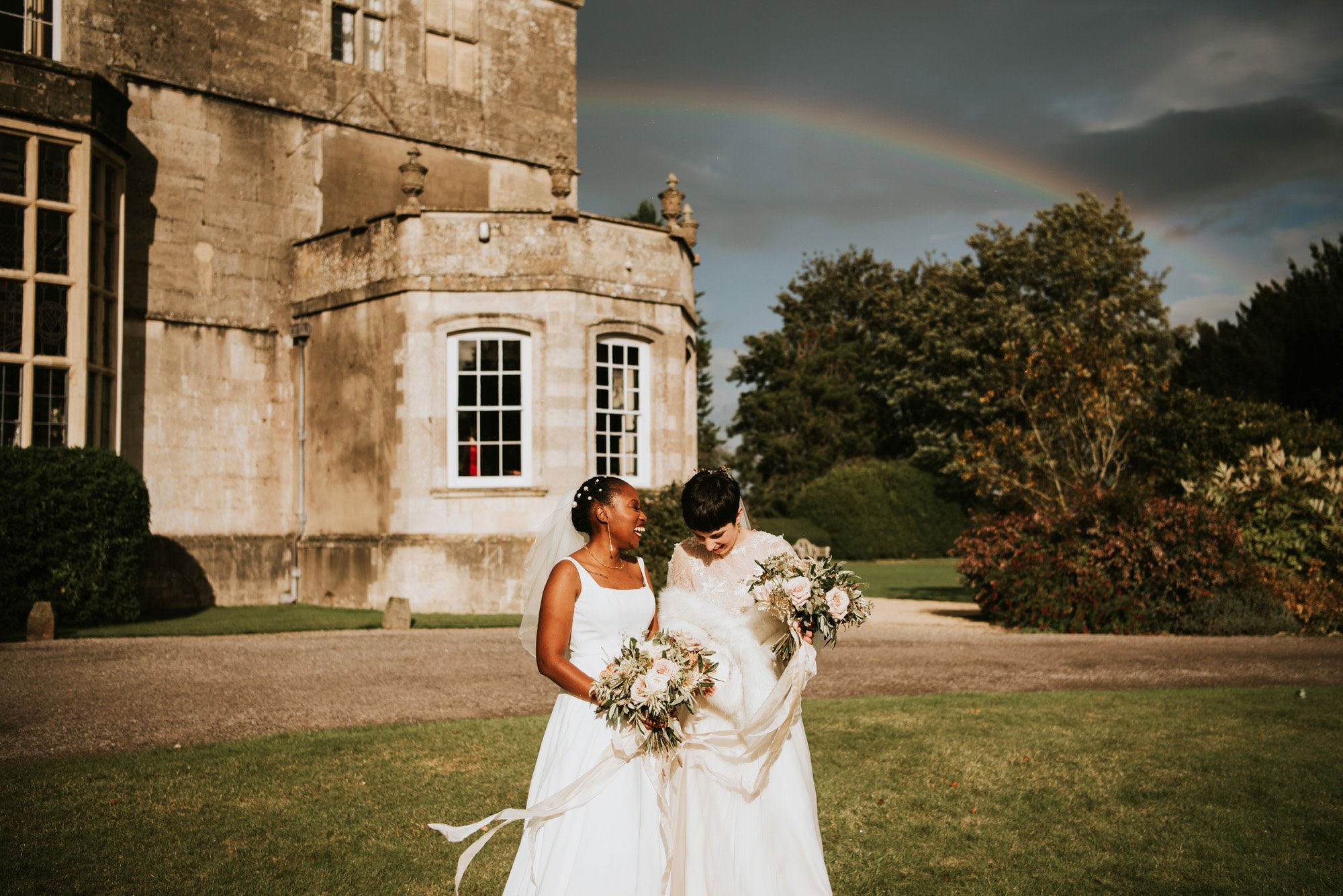 Love is why we're here, and celebrating love is what we do, so honouring pride month is super important to us all.
This year is the 50th anniversary of the first pride event in the UK (1st July 1972) and we have been sending gratitude and thanks to all those who courageously fought for love, pushed for equality and eventually (far too long afterwards!!) made way for the change in the law which allowed all same-sex couples to legally marry in 2014...
It's truly crazy to think back now that when we opened our doors in 2013 gay marriage was still not legal!
Happily, since the law changed, we have seen some truly beautiful and joyous LGBTQ weddings and same-sex ceremonies, and today we wanted to take the time to look back on these with love and gratitude to Pride across the globe which made them possible…
Two brides
Over the last couple of years we've been truly honoured to host some incredibly beautiful and inspirational unions of two brides. 
Sharon & Vicky's summer wedding in 2021 kicked off our summer of love with a bang, right on the day all restrictions were dropped, on a boiling hot July day; this was a party for the ages!
It even took the two brides by surprise as noted in their beautiful real wedding (You can read the whole thing here)...
"We were just totally not prepared for the love and energy that we felt in the room (or the heat, it was 29 degrees outside!) We are both awful at being the centre of attention and entering that ceremony and saying our vows was something we were most anxious about. However, all our nerves were gone as soon as we got to the front of the room, and we were just in the moment and feeling so much love from everyone in the room and for each other."
Lots more lovely photos of the day by Andy Gaines below...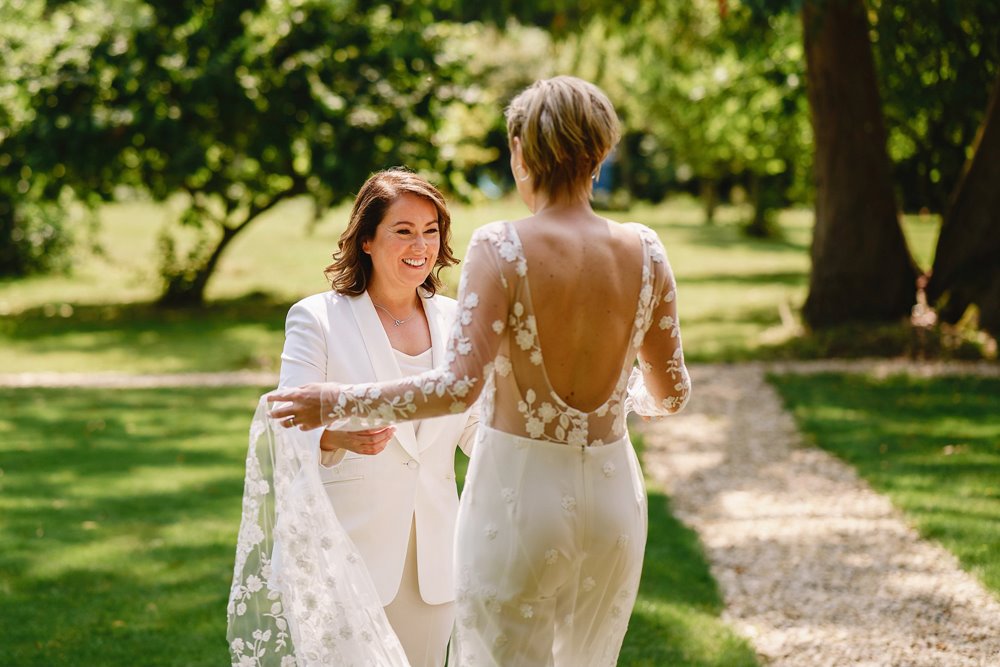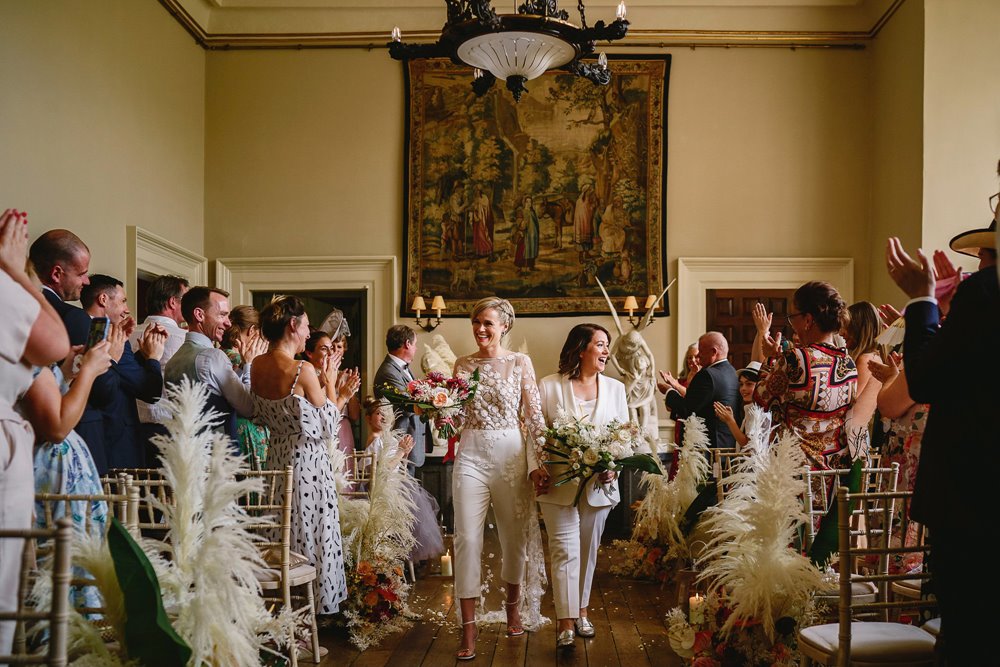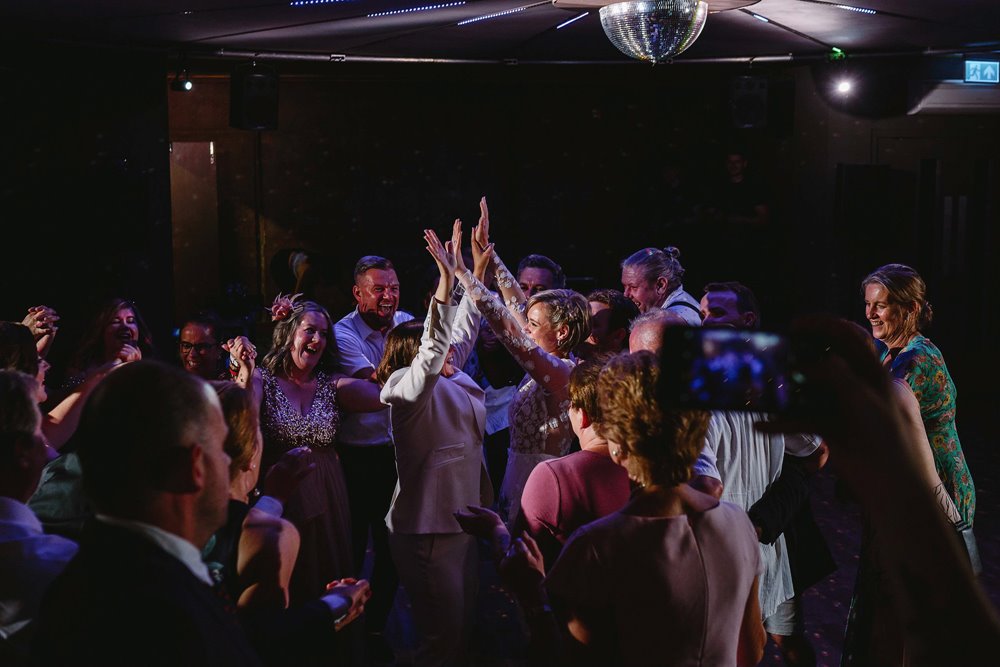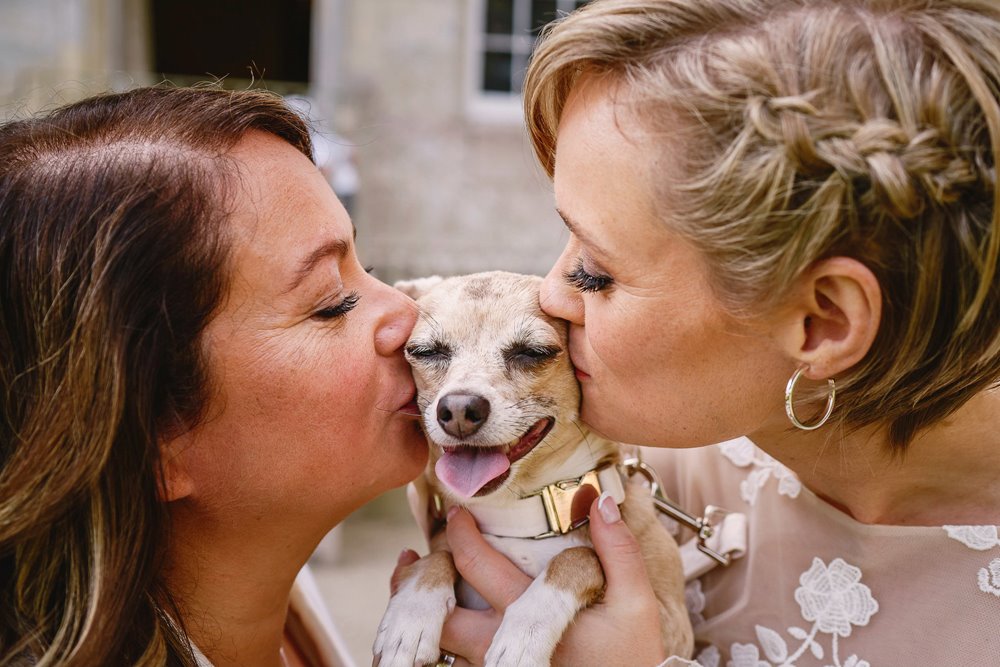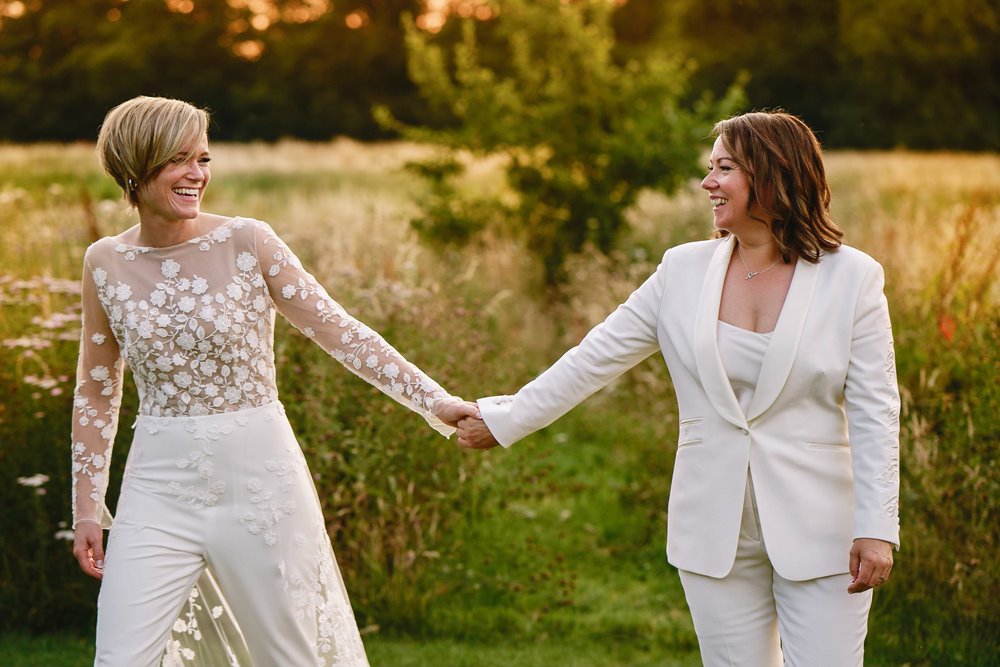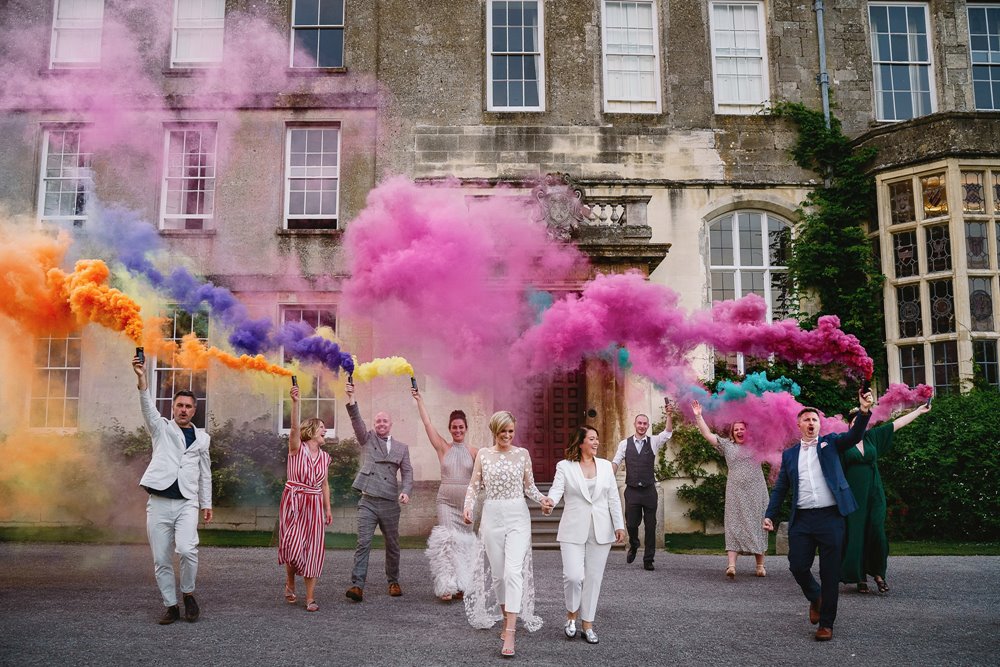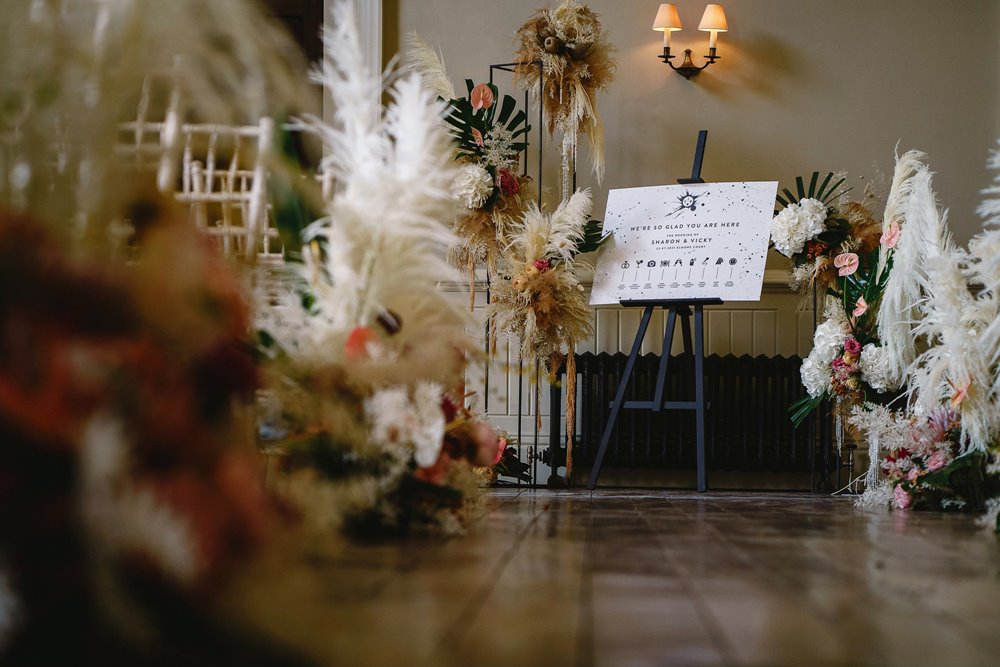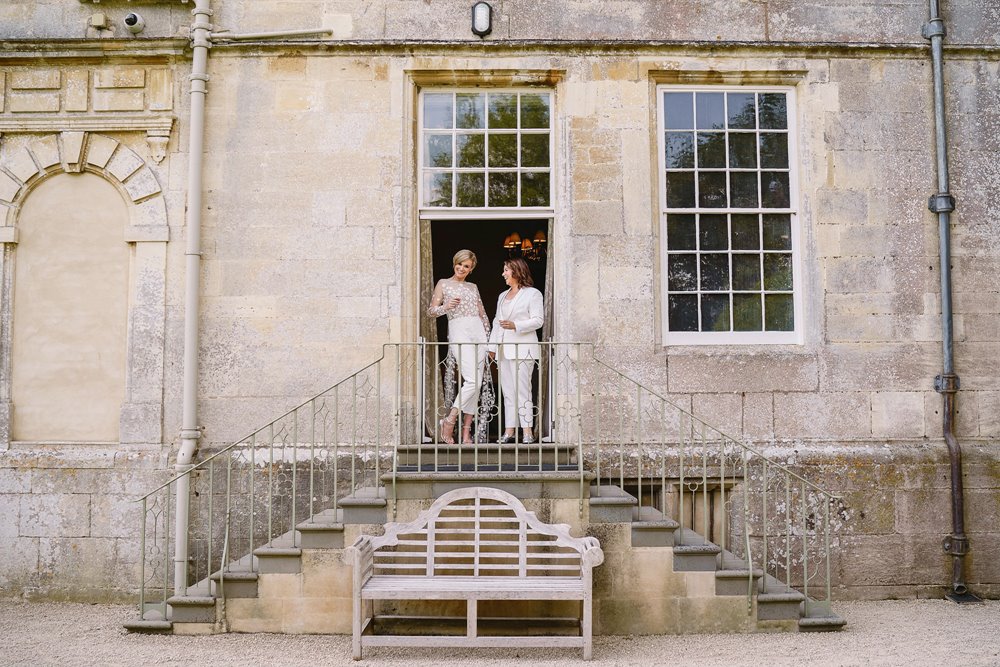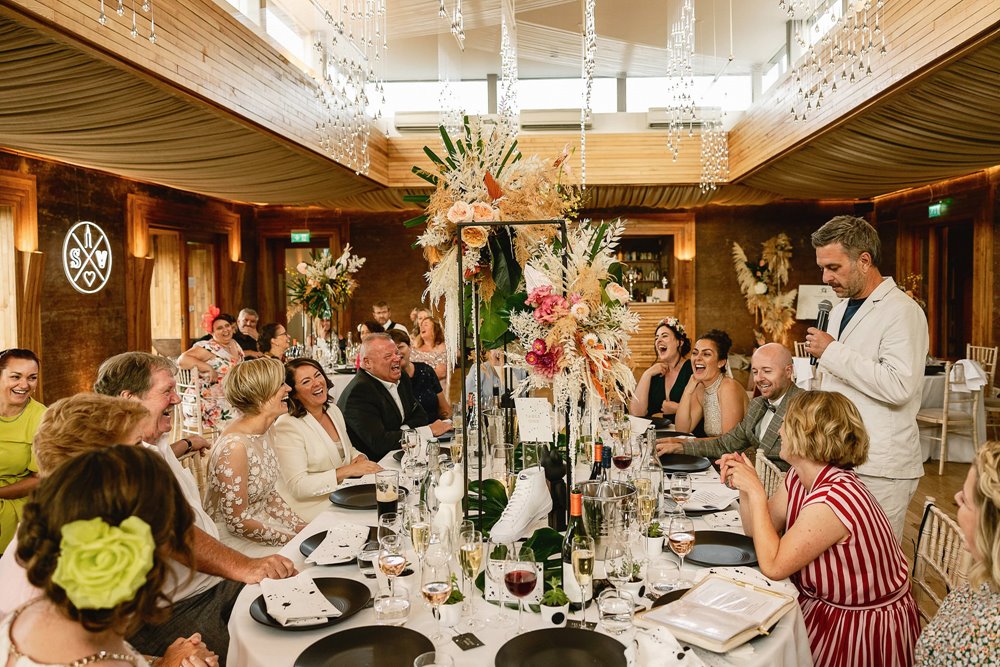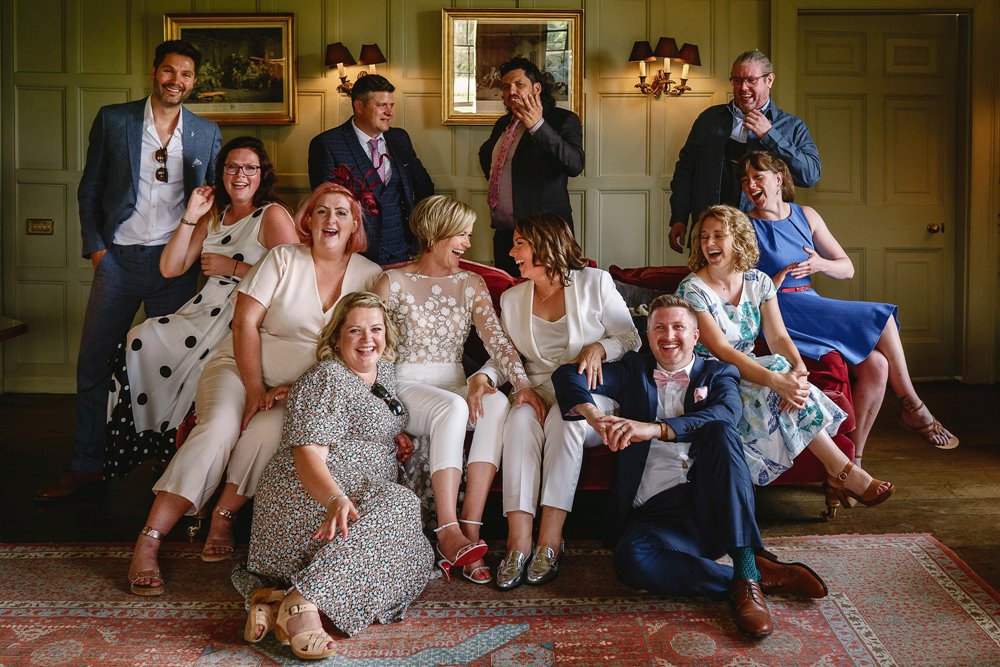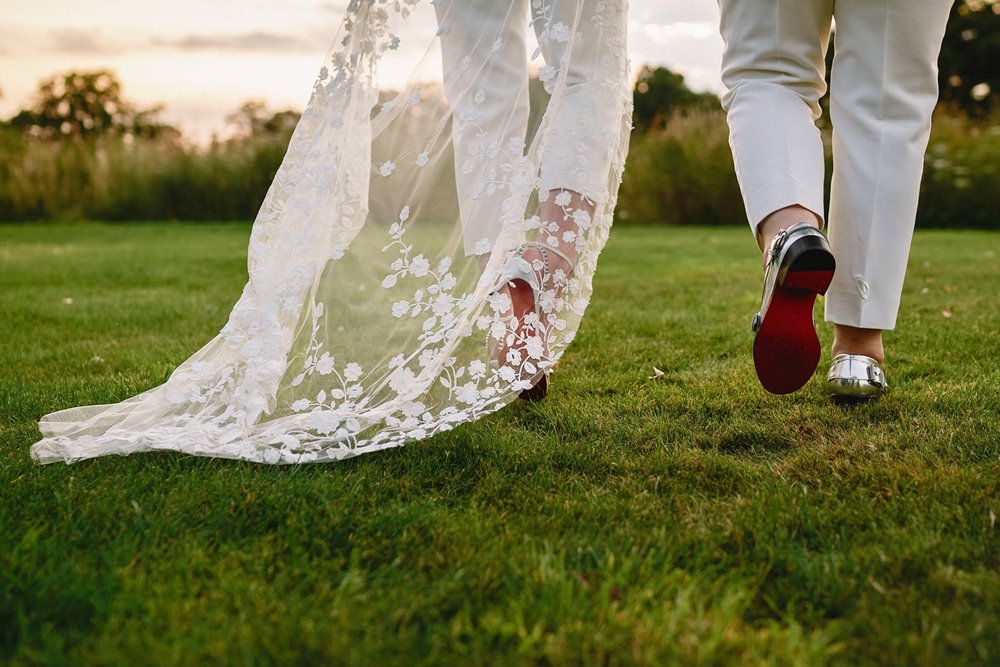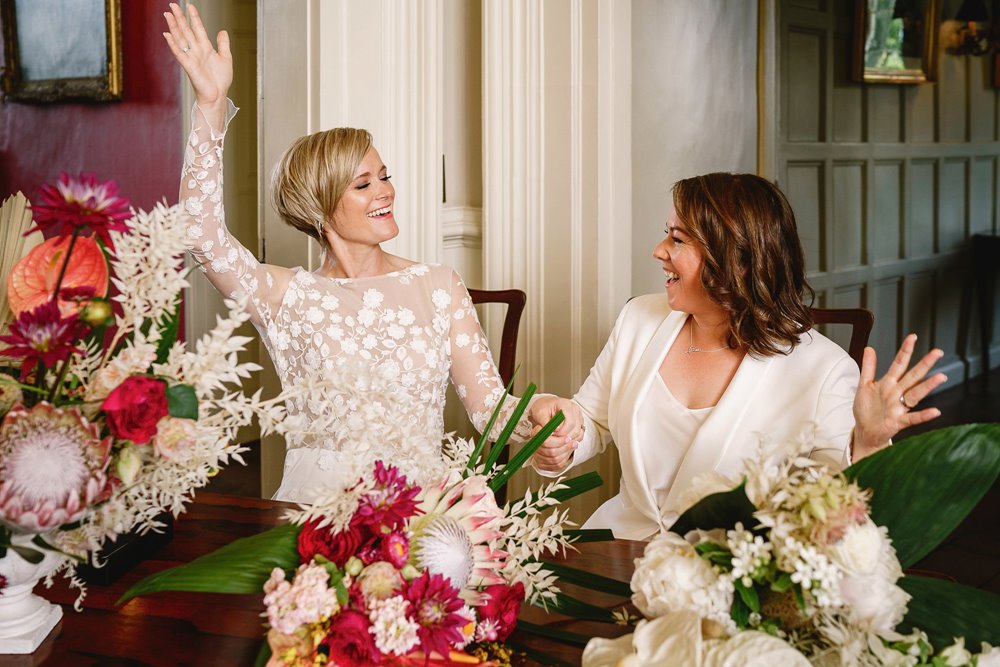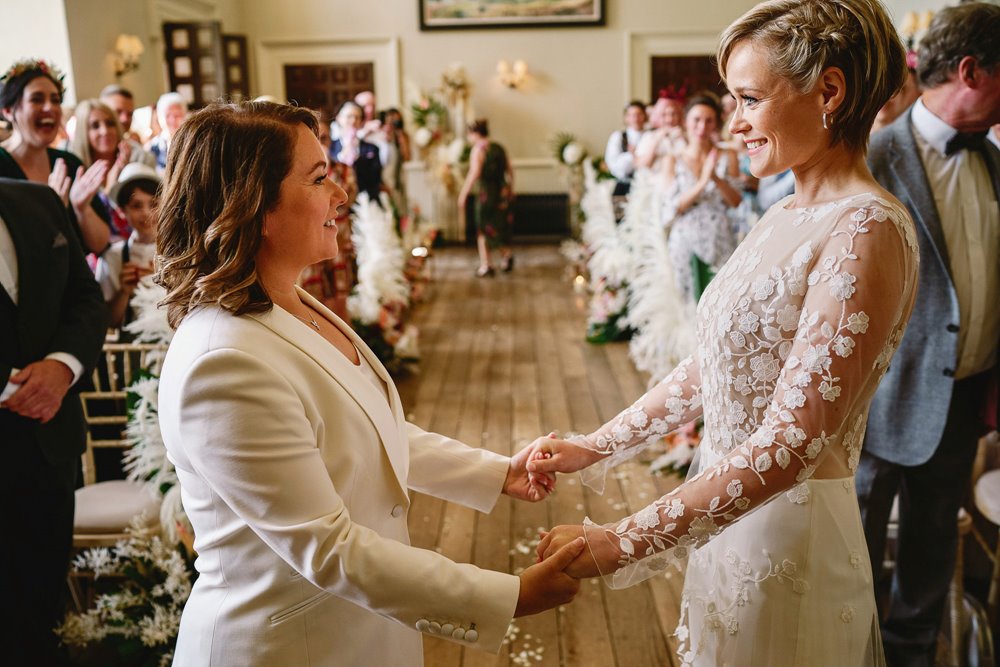 Vimbai & Lea
This soft and romantic ethereal wedding was so full of magic that it's nothing short of a fairytale. A double rainbow lit up the sky (a sure sign of a blessing!) The inspirational photos by Rosie Kelly of these two most beautiful brides almost sparkle with the magic of the day...
Rock my wedding thought so too and published the full real wedding which you can find here.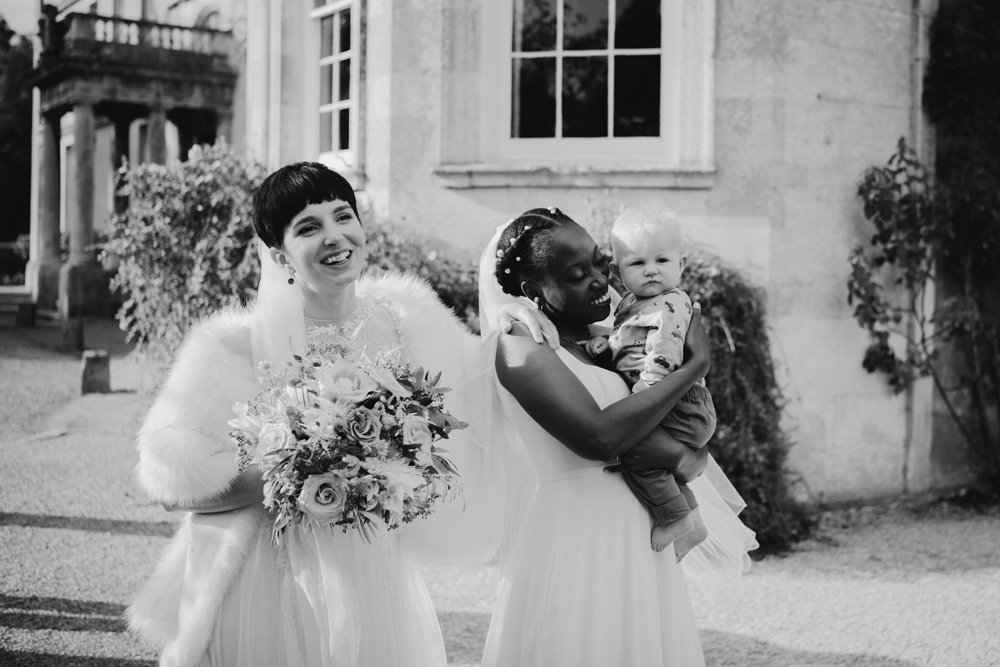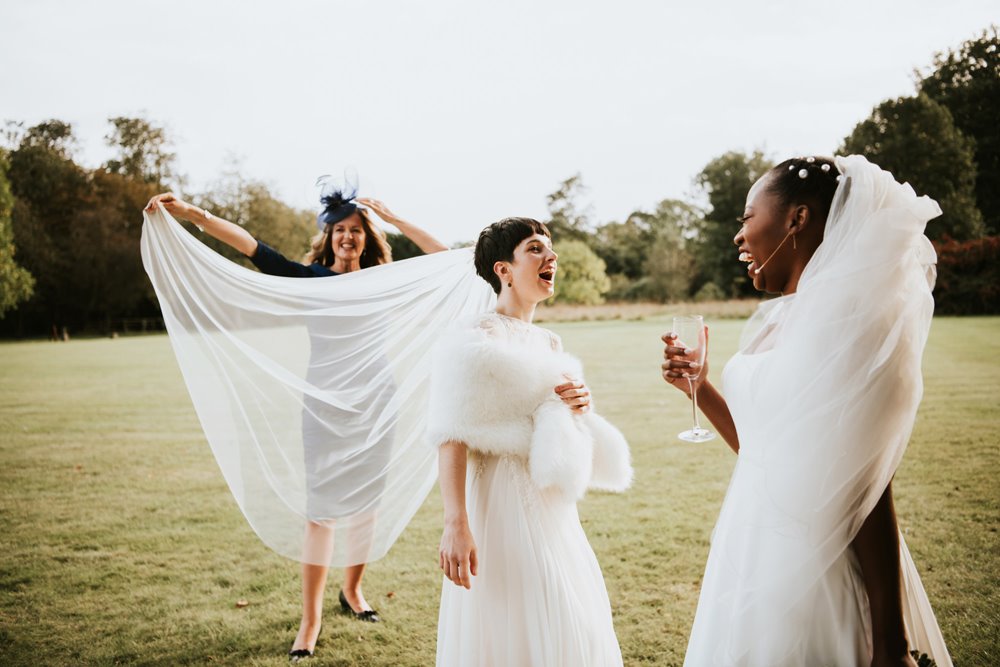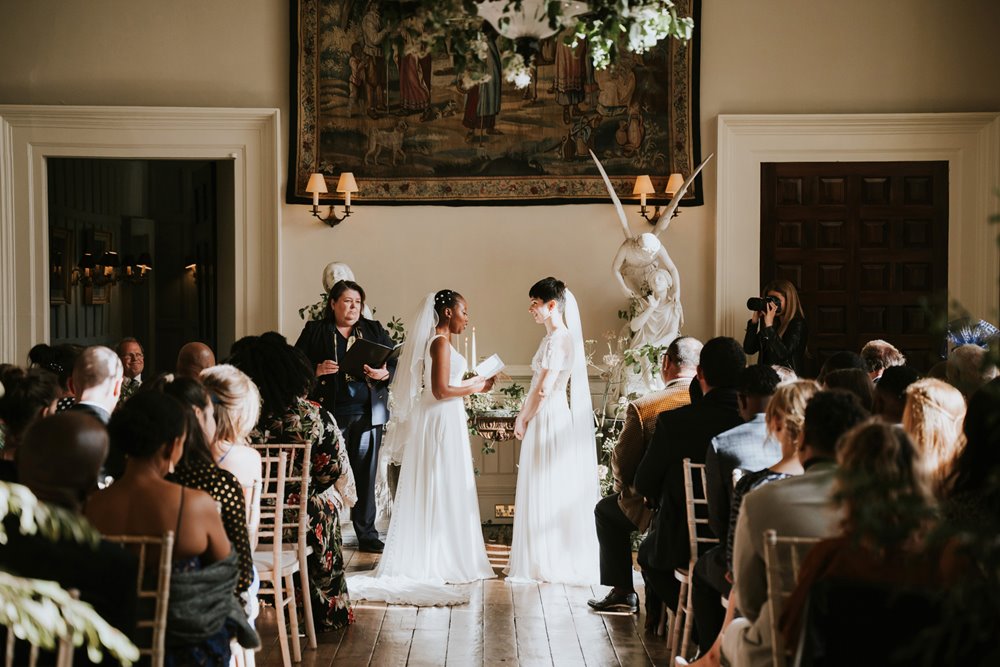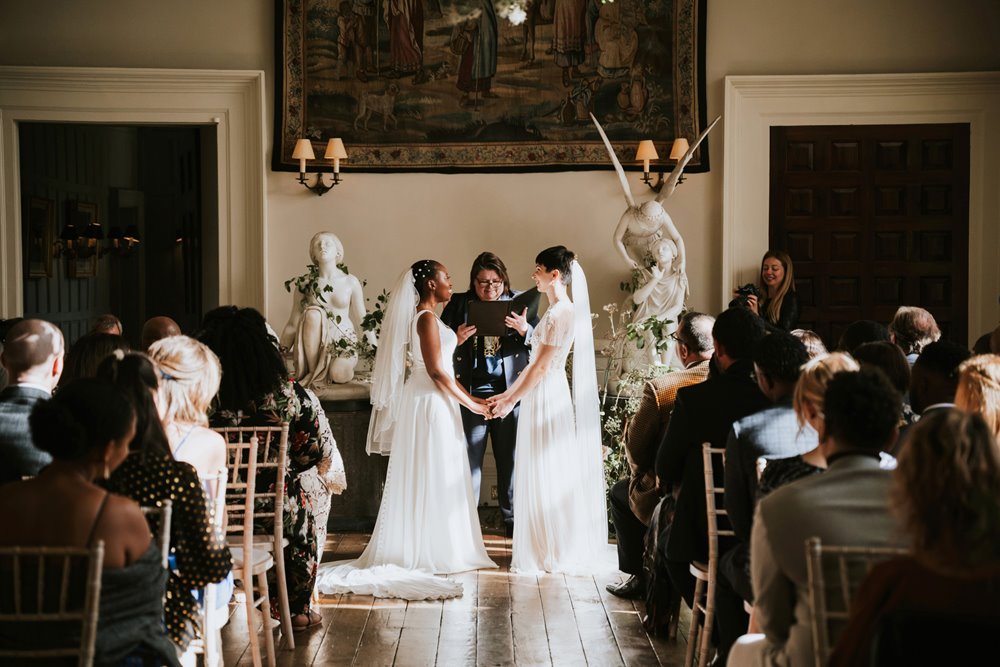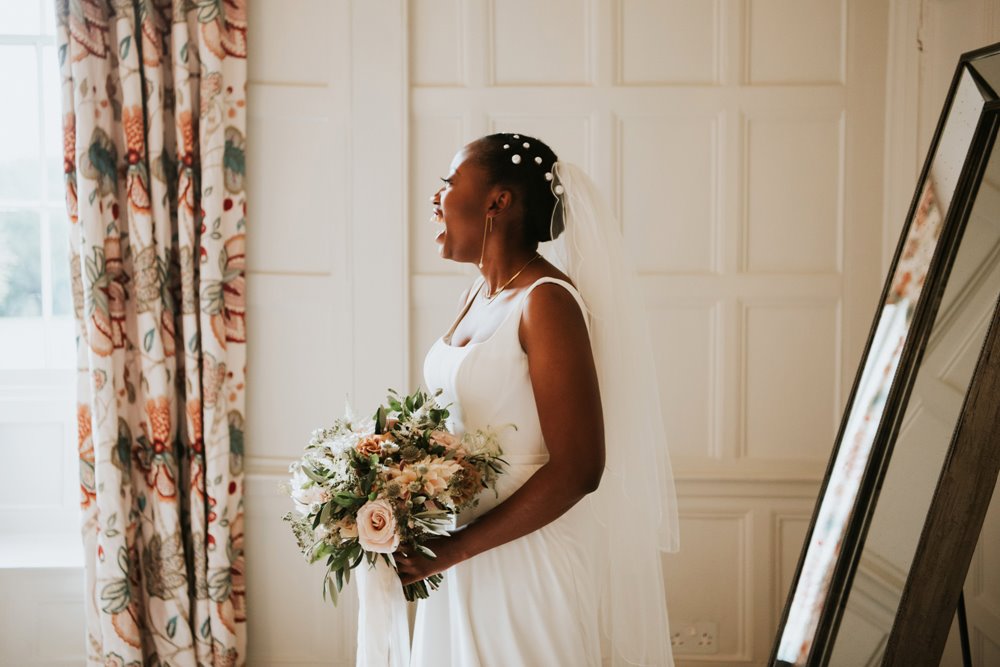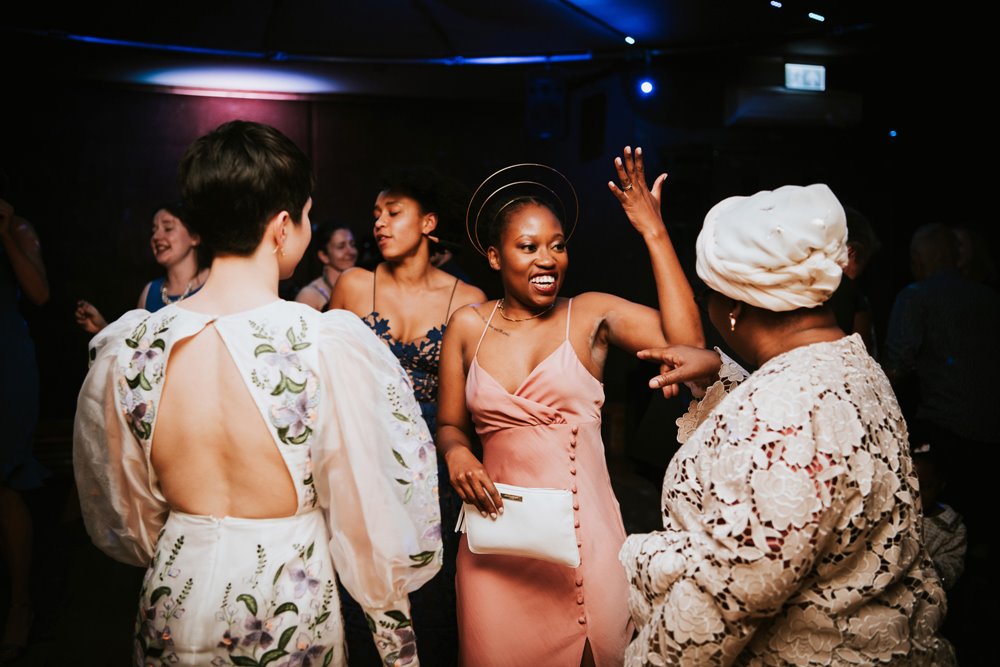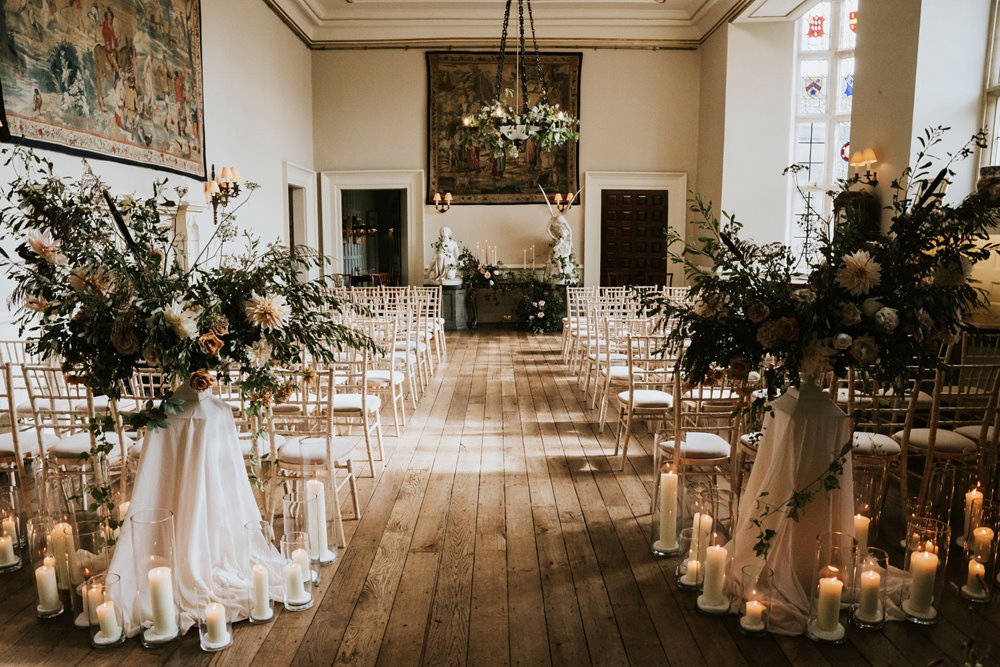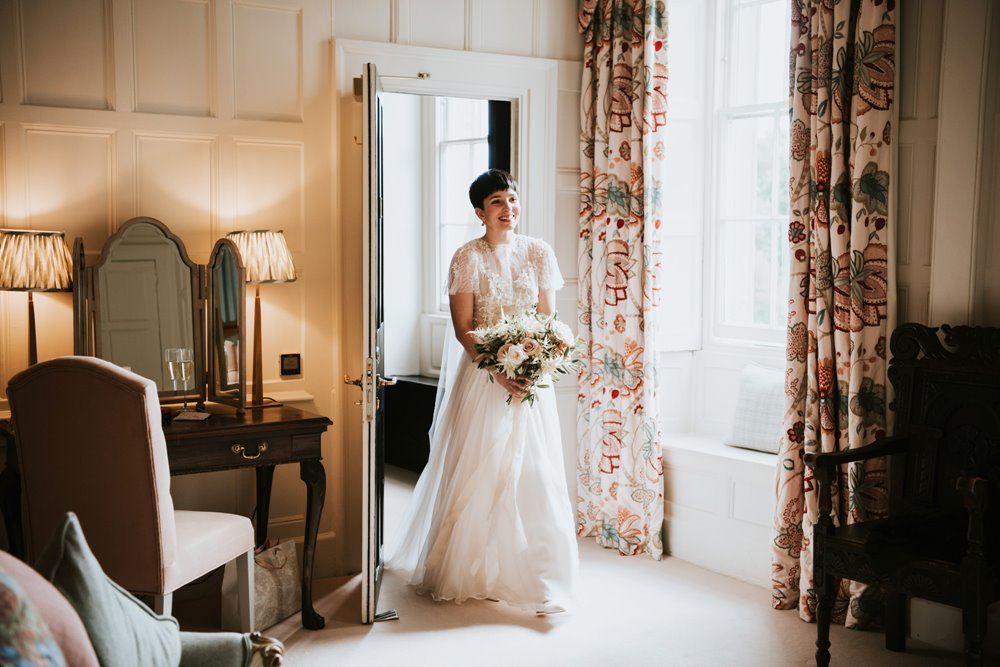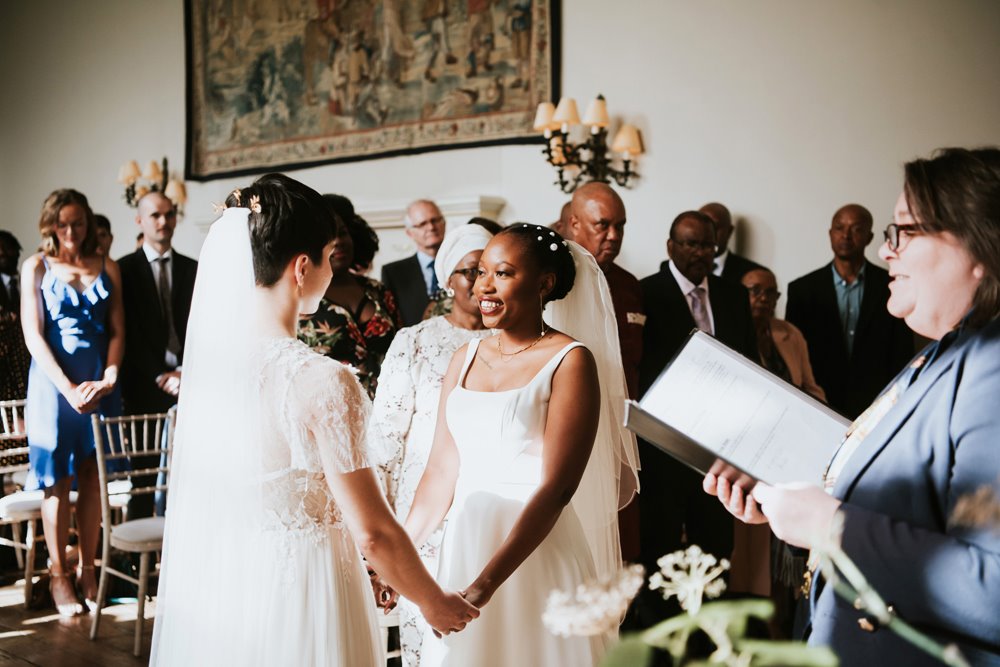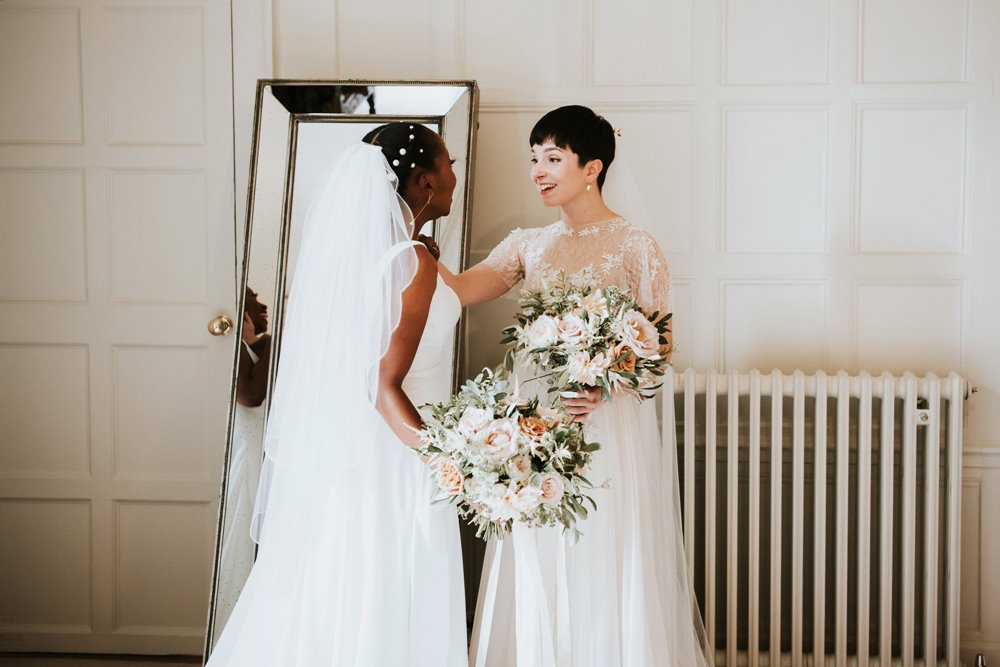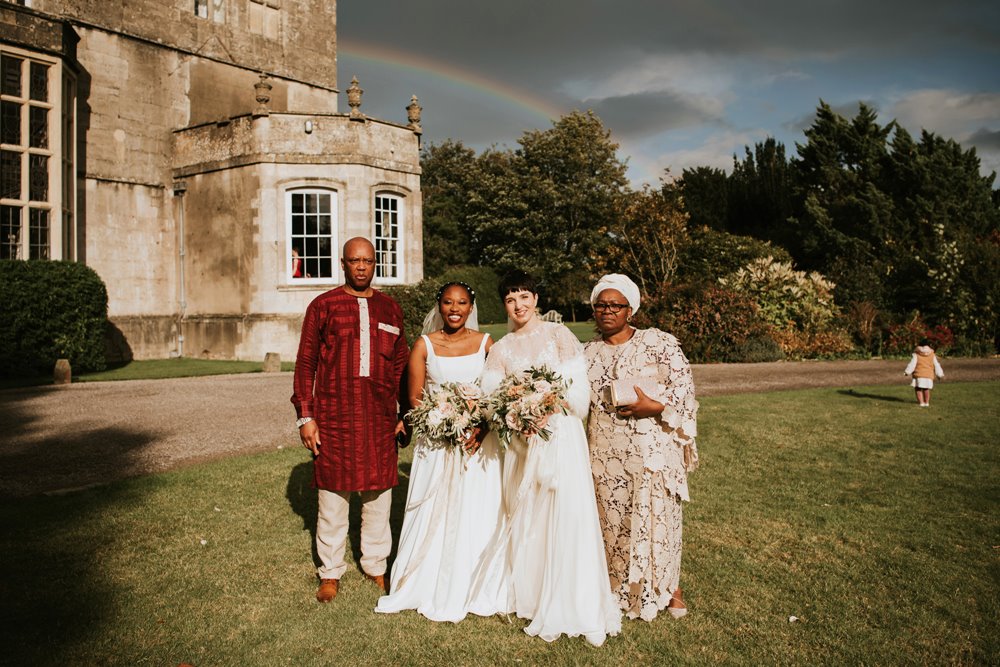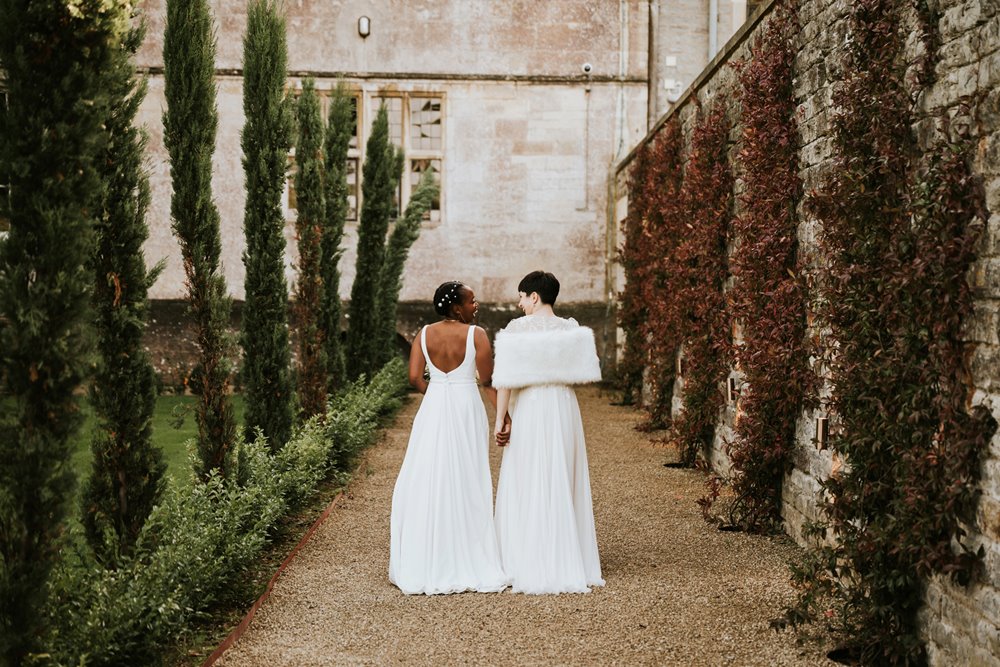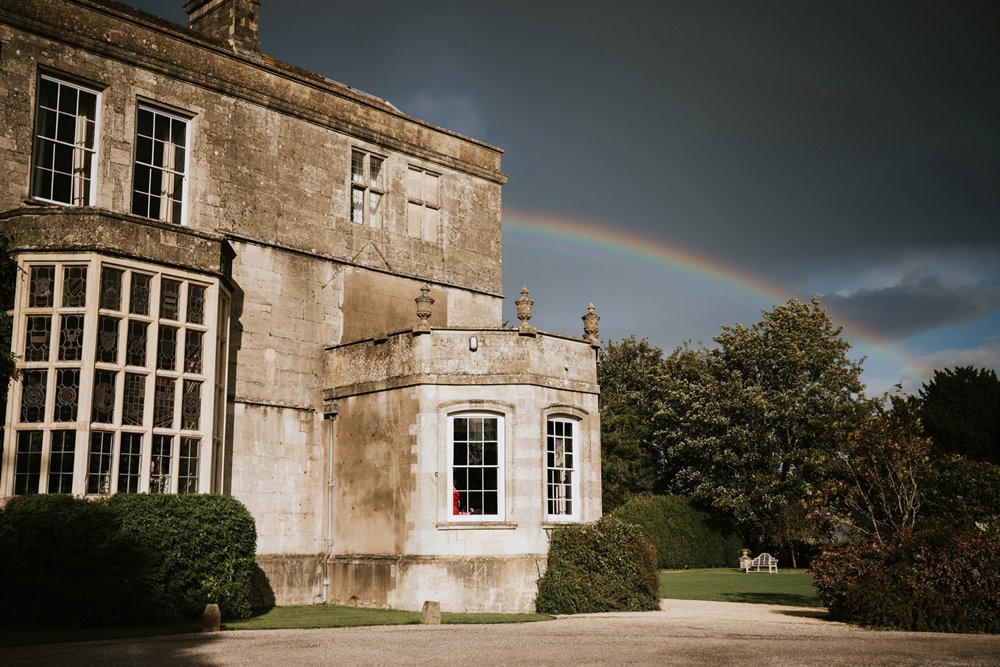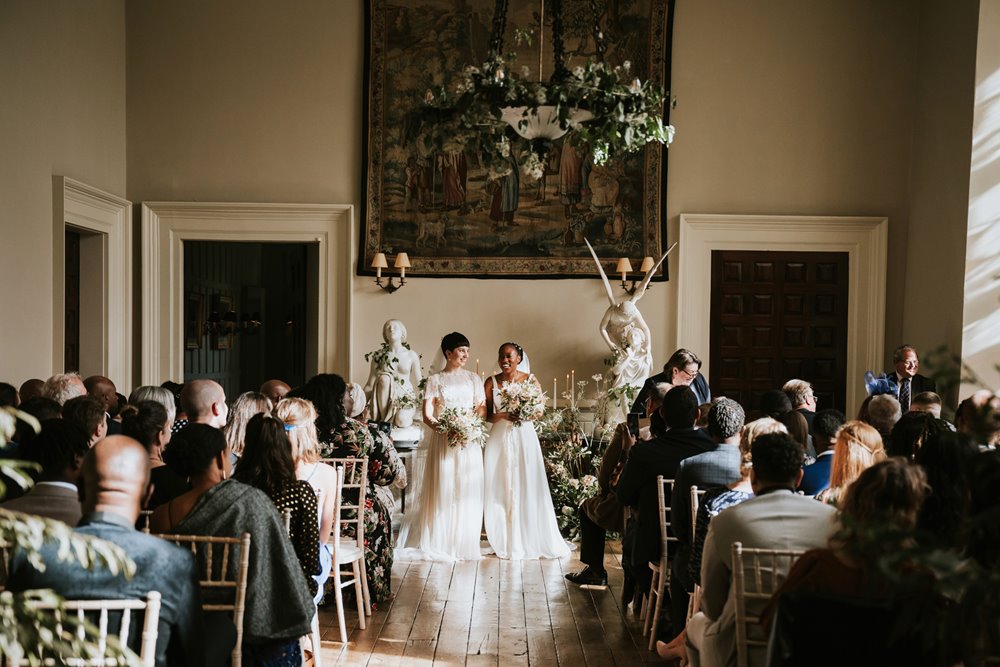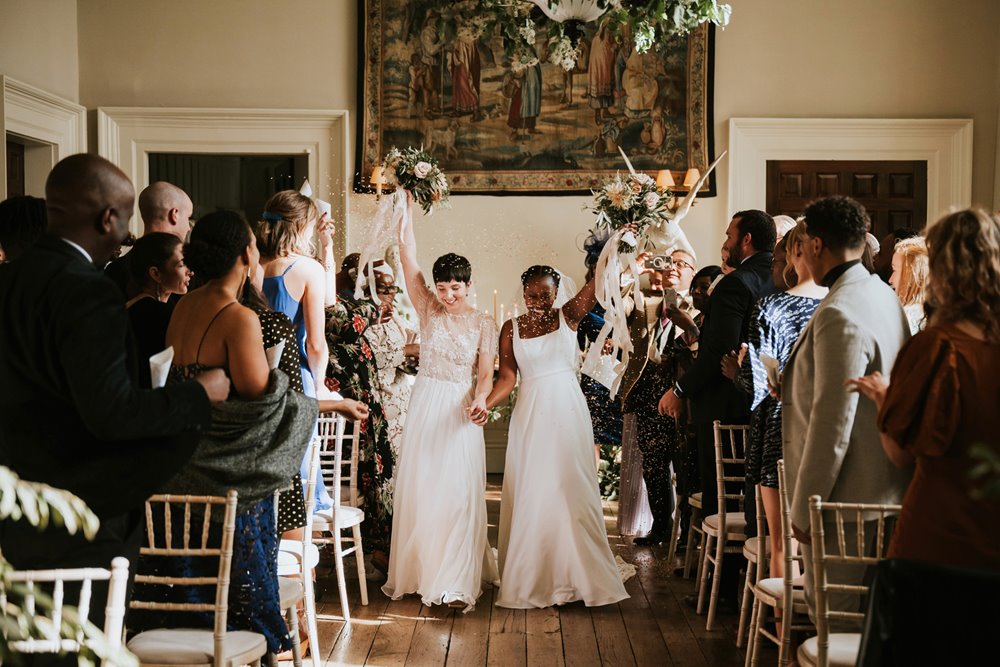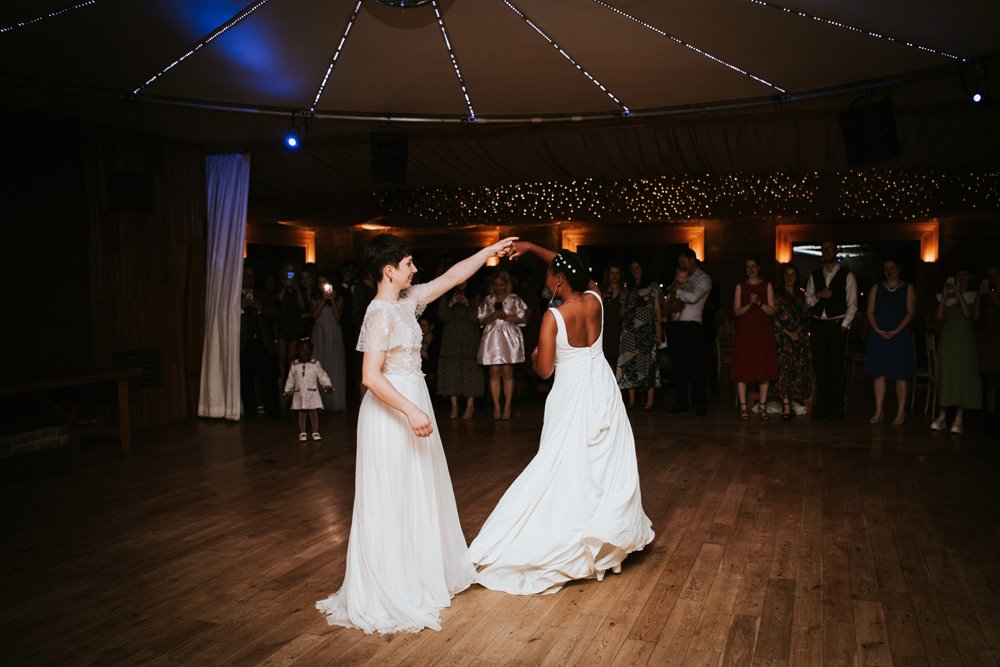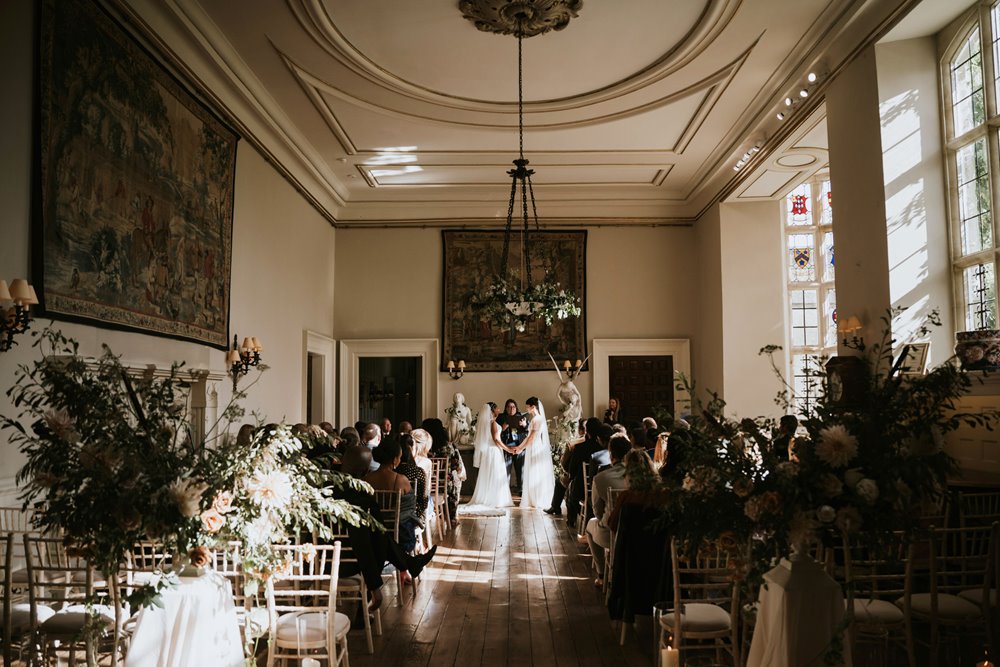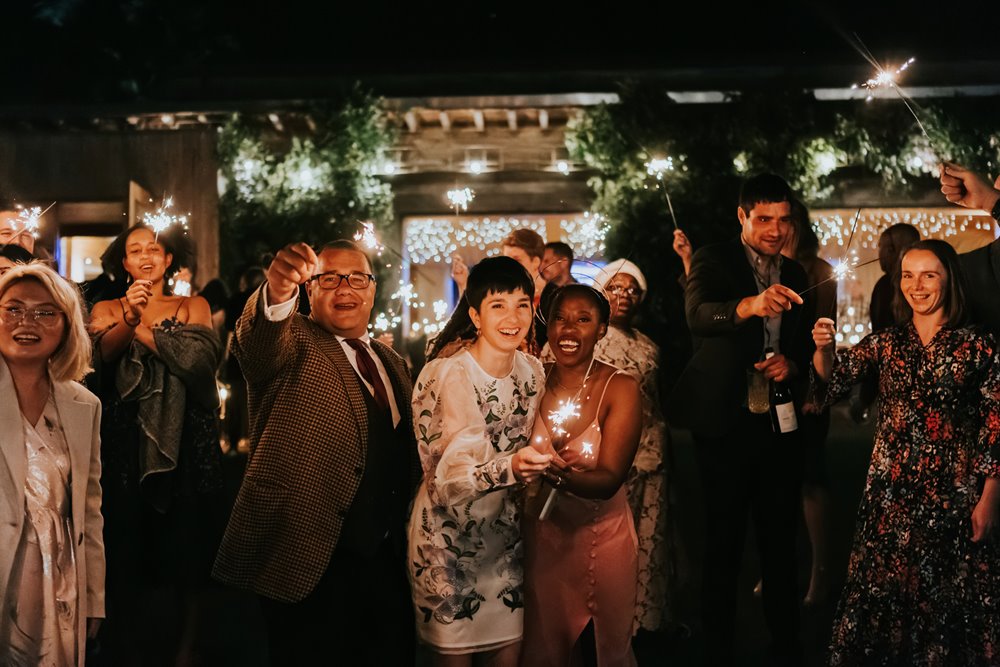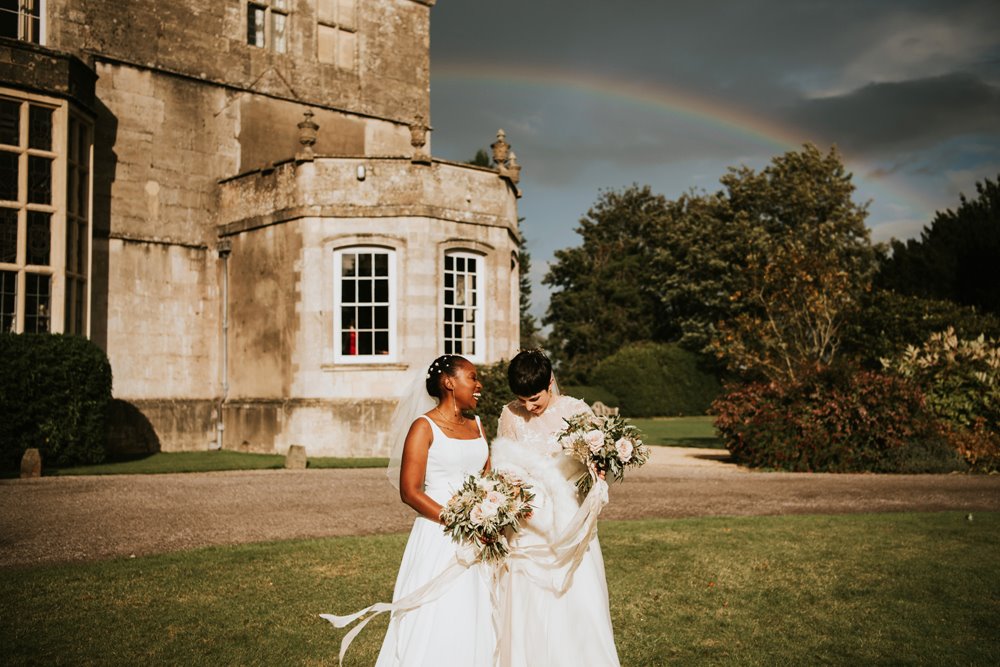 Two Grooms
We've been lucky enough to host gay weddings at the court since 2014, here's a look back at some of the magnificent celebrations in all their glory...
Dominic & Pete oozed glamour in their matching green velvet suits and their luxe March wedding packed a punch with huge wedding parties (13 bridesmaids and 5 groomsmen), gorgeous greenery, rainbow smoke bomb photoshoot and non-stop fun throughout.
Take a peek at some of their magazine-worthy photos by Gary Nunn below...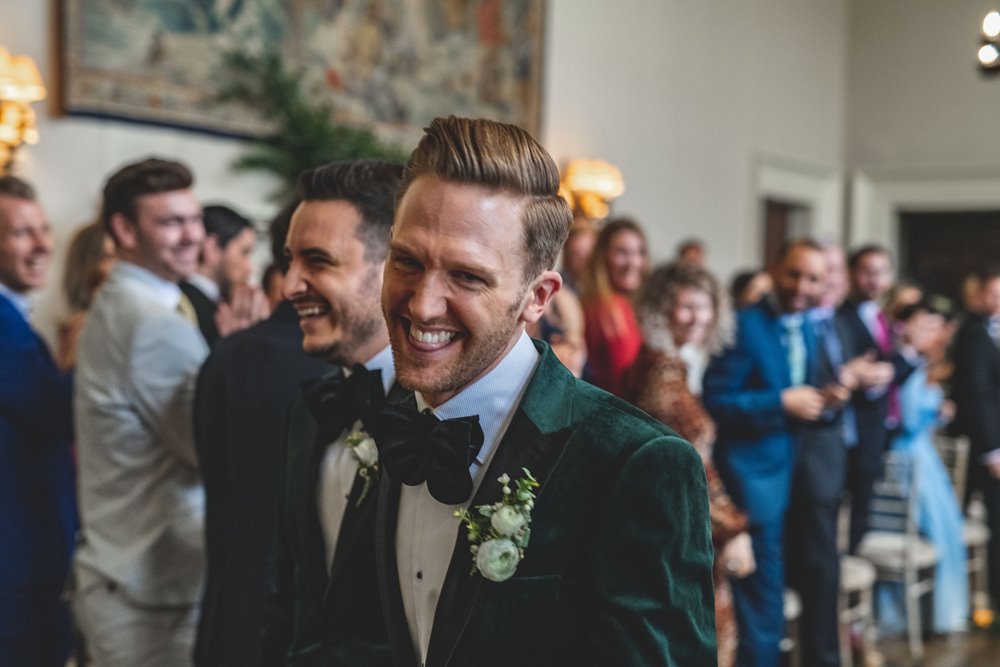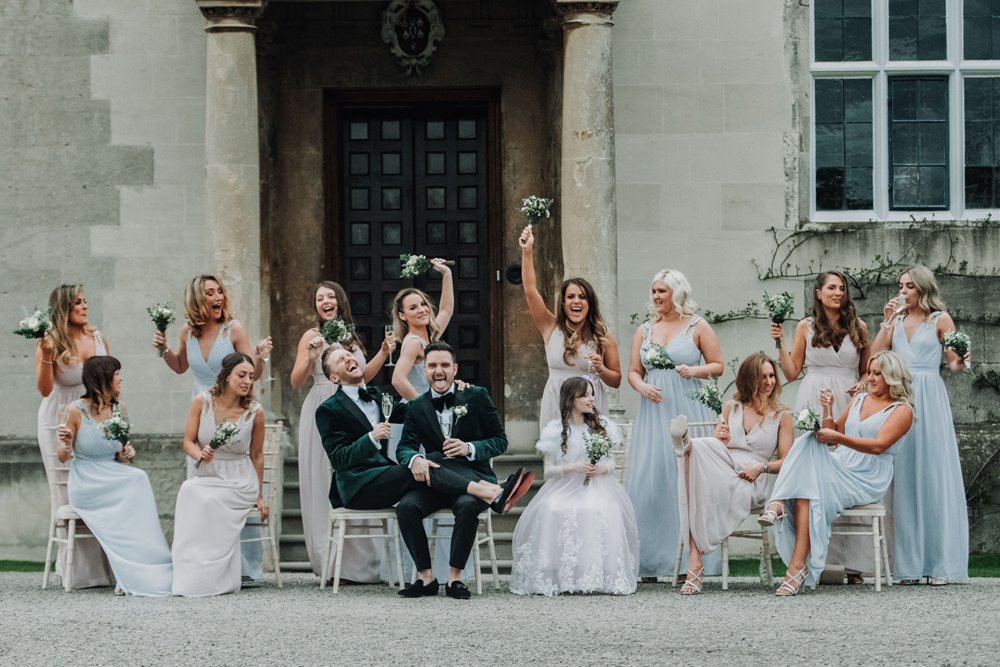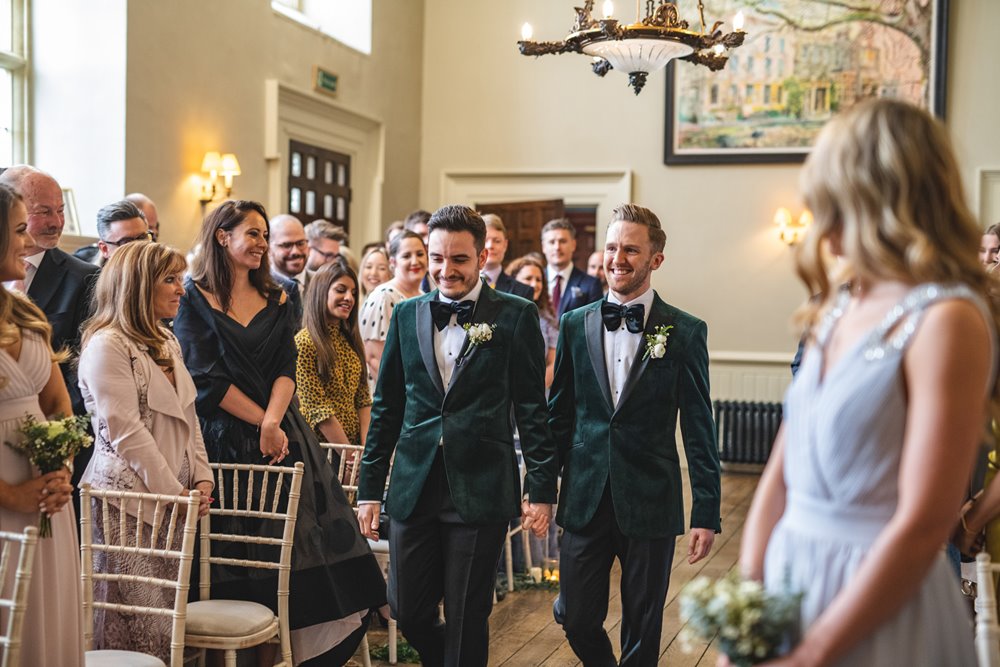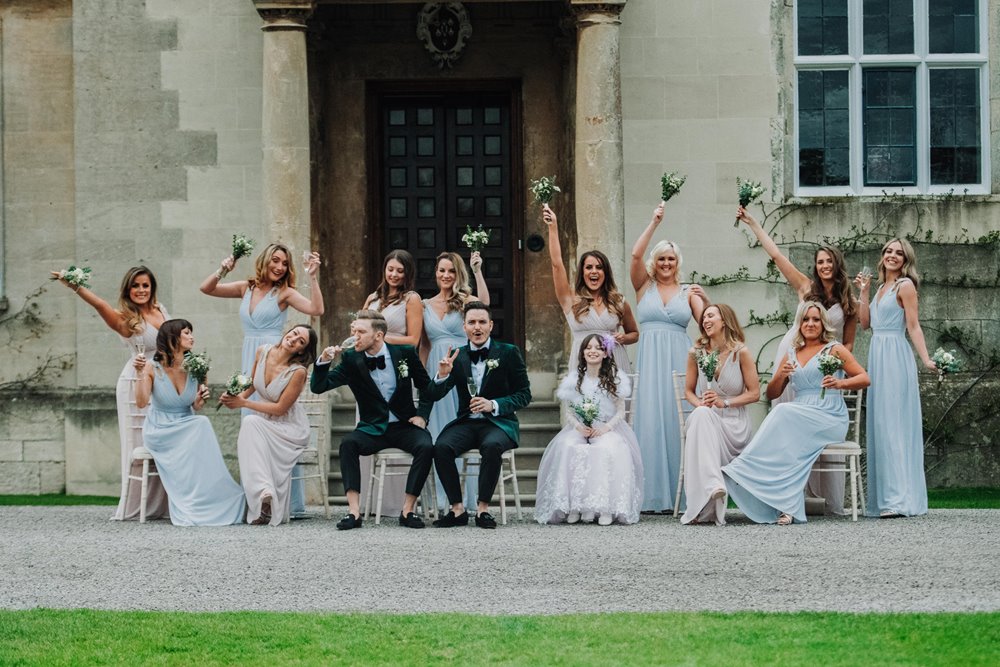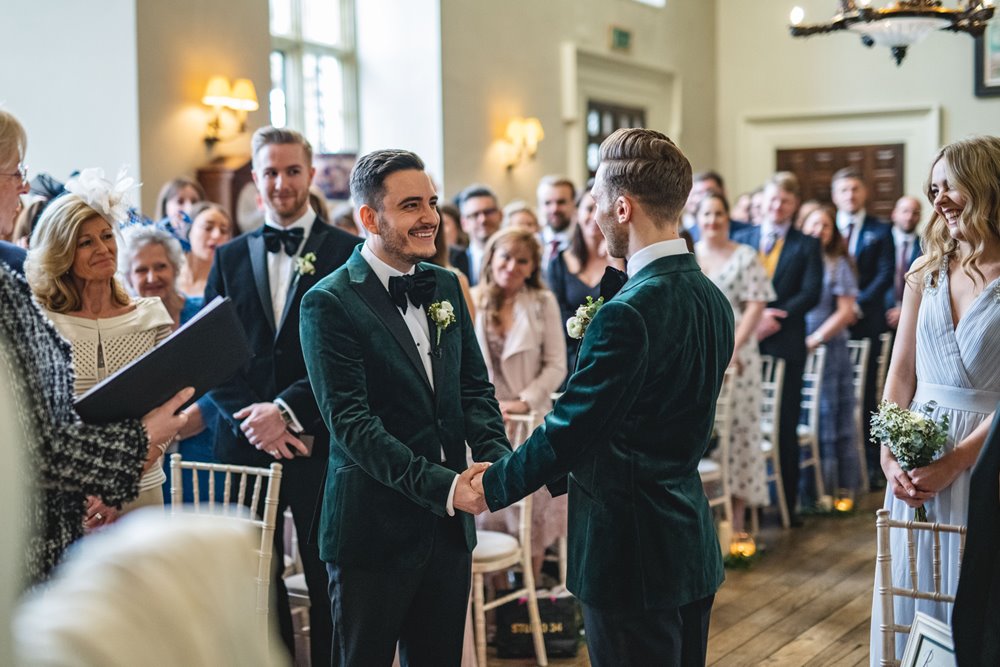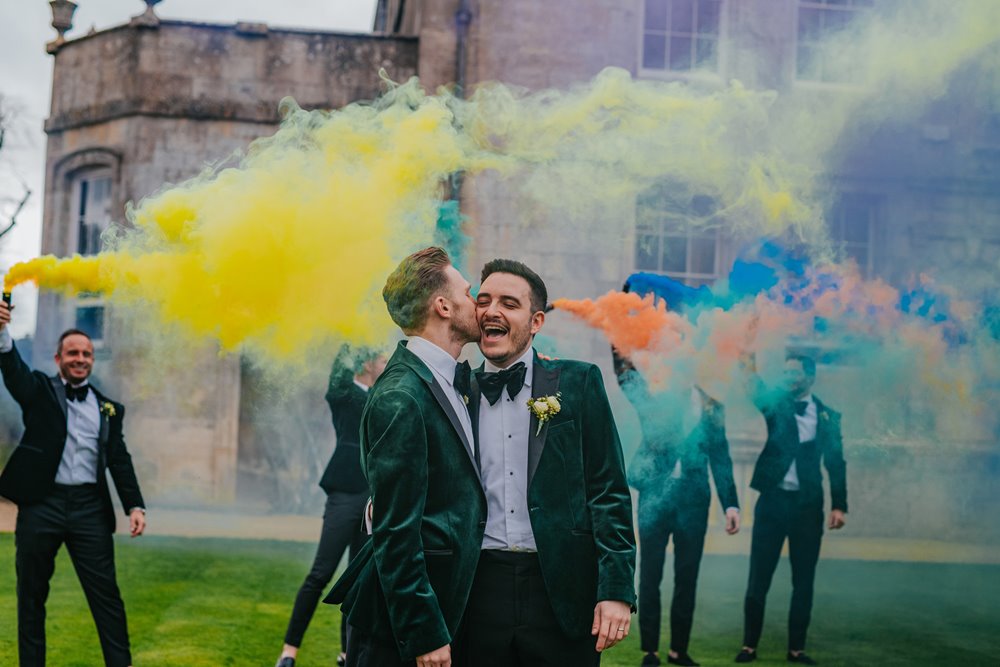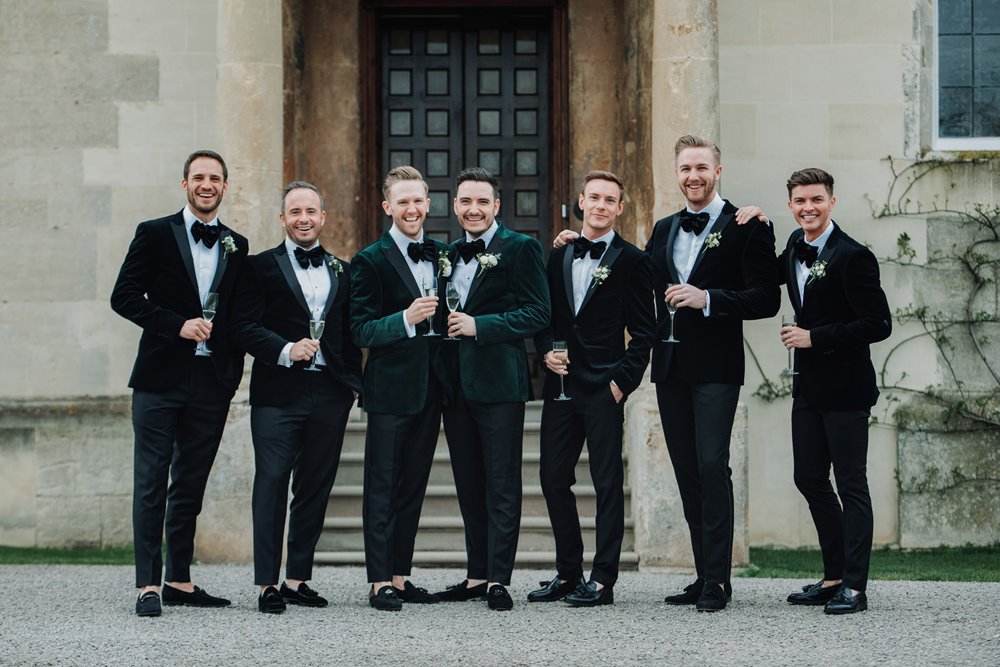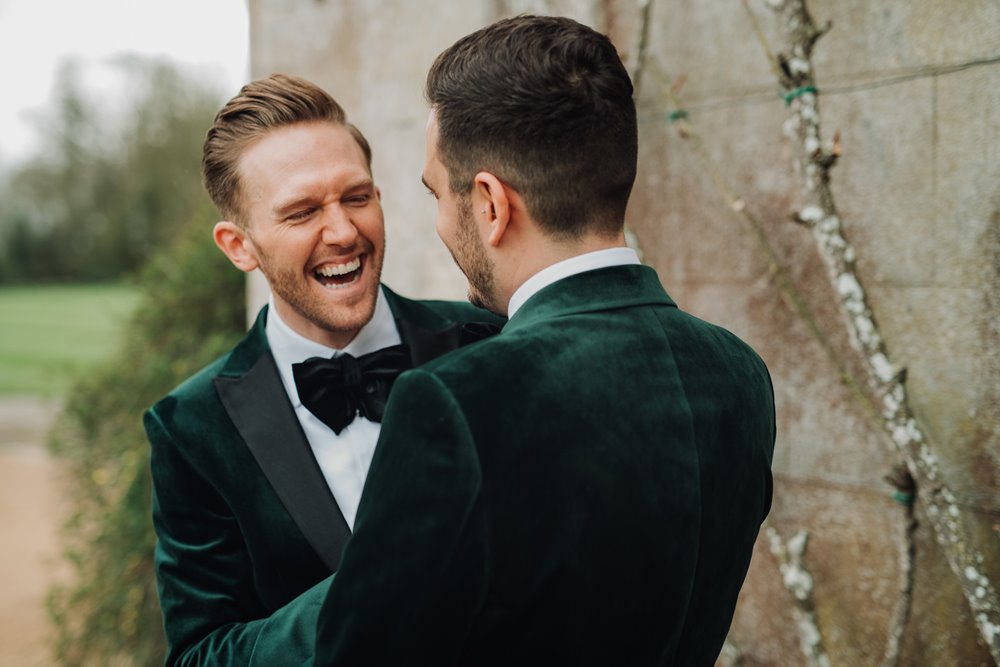 Garden party wedding
Richard and Melvin tied the knot back in July 2018 at the most gorgeously relaxed garden party wedding full of music and games. Just look at their happy sun-soaked photos by Dan Morris below...
(You can also read the whole real wedding published by Rock n Roll Bride here.)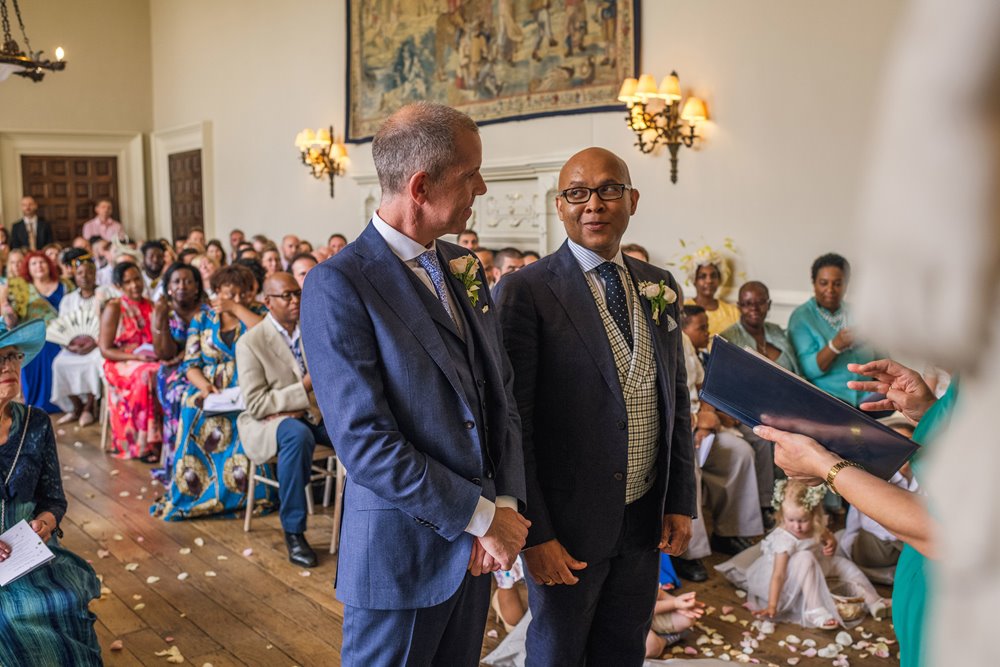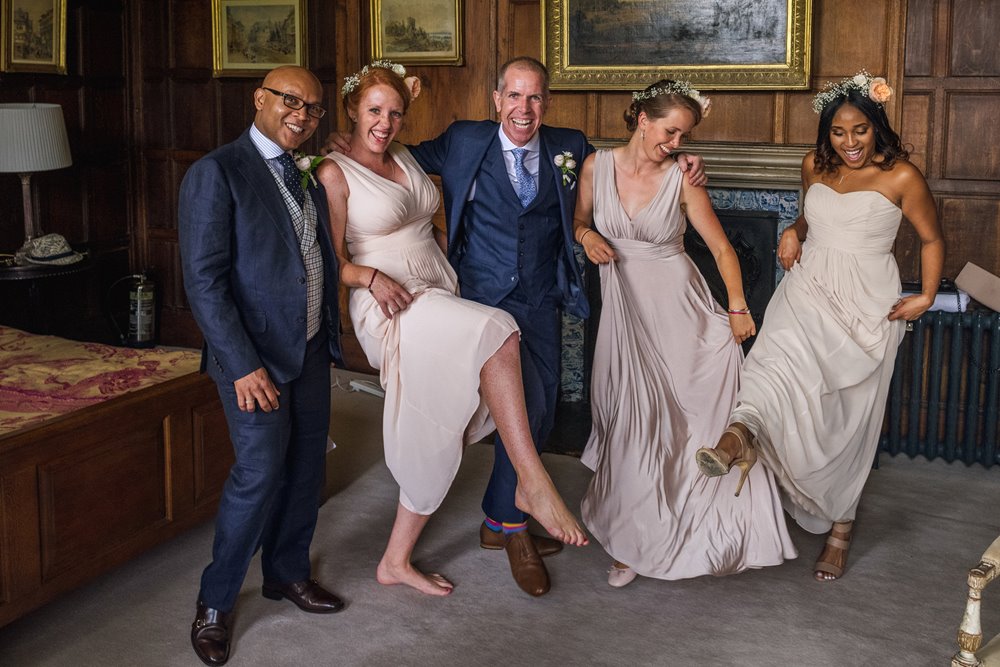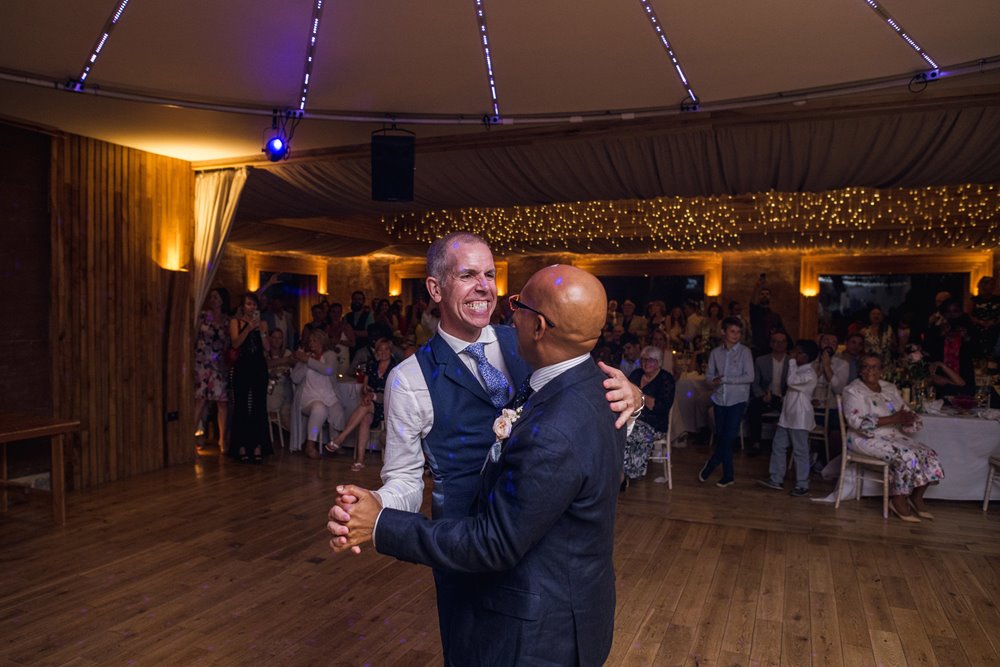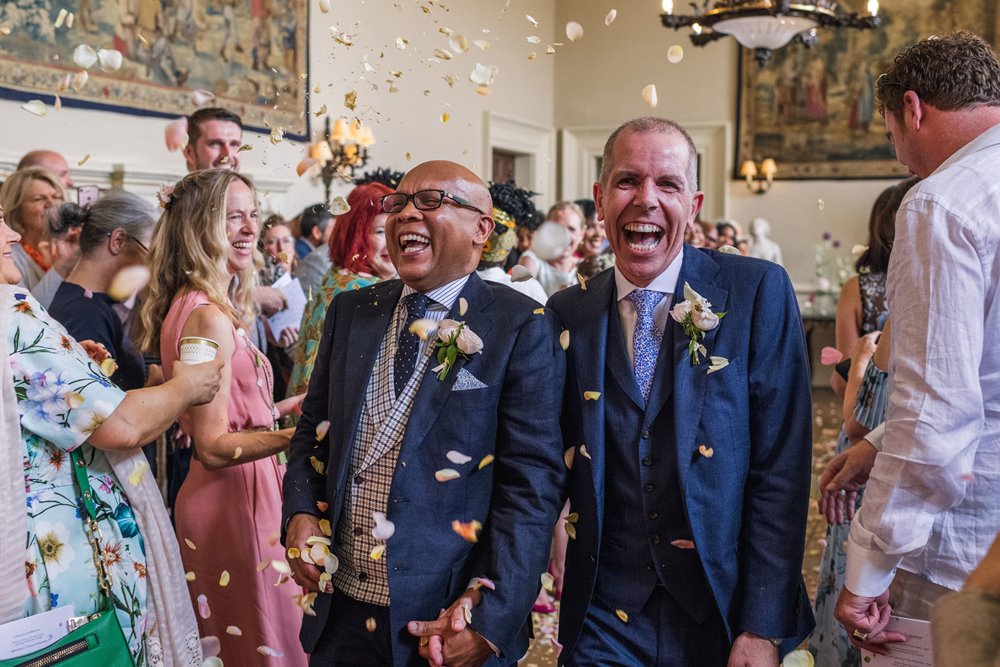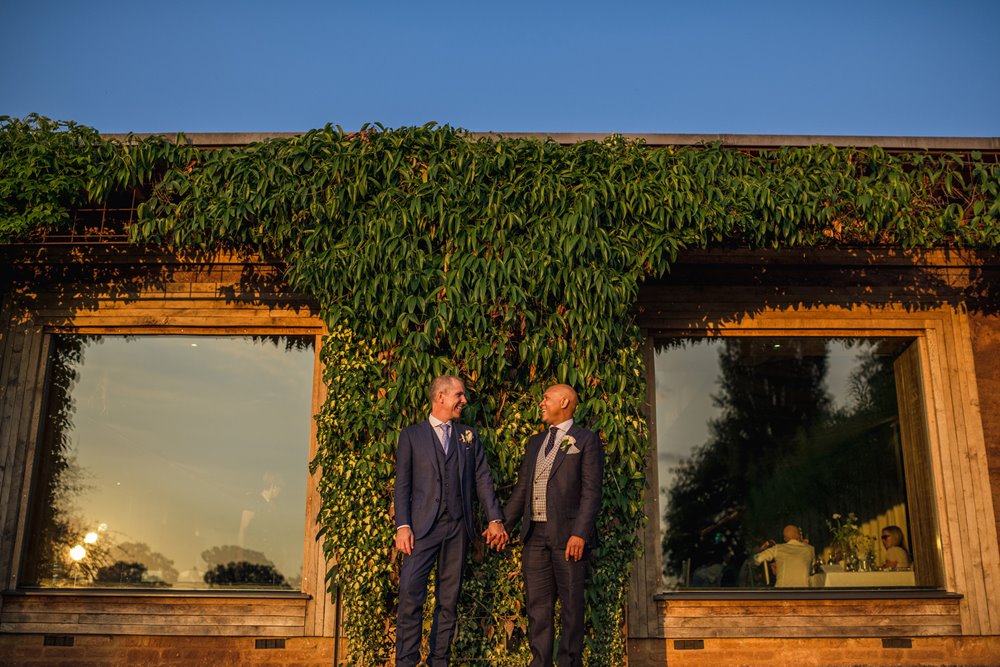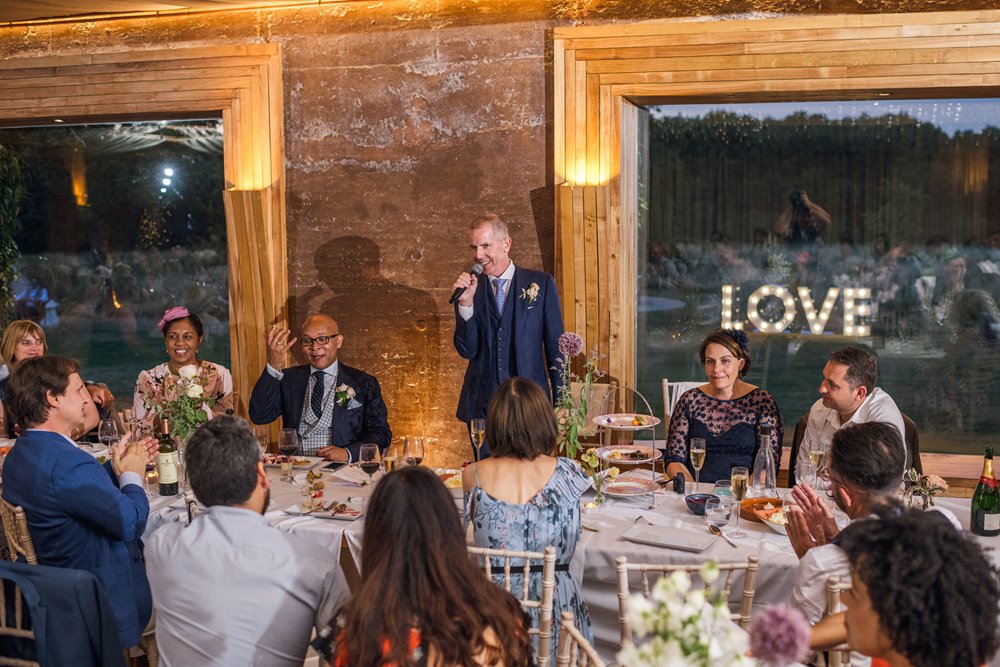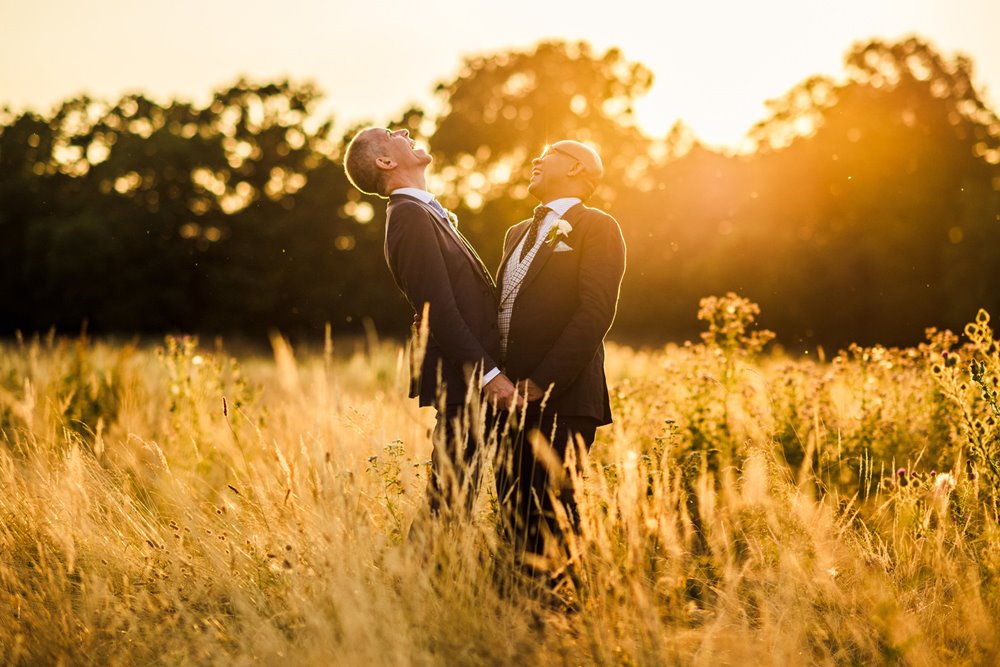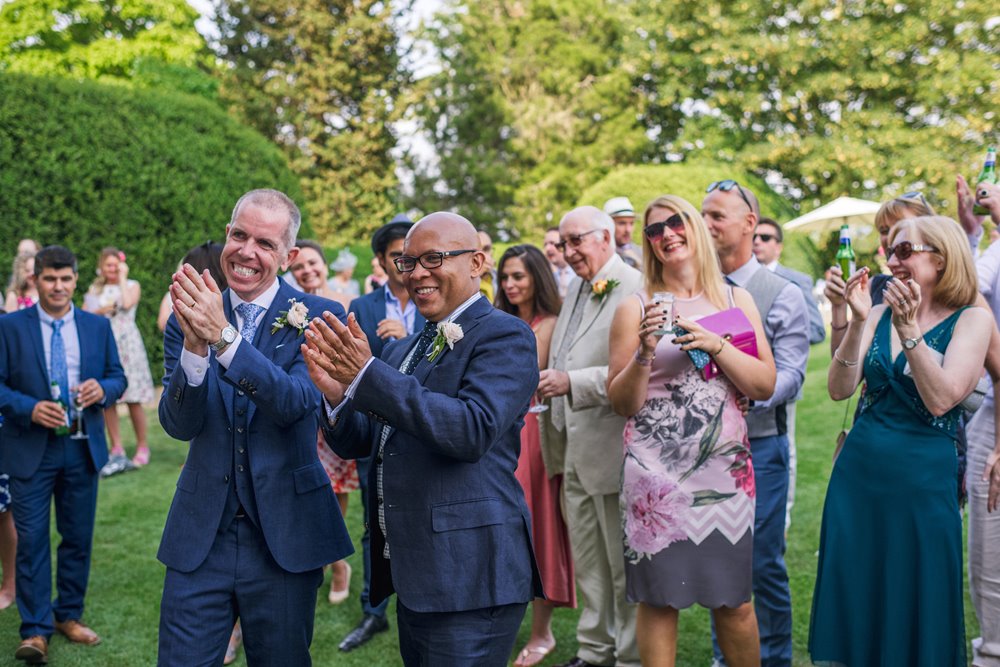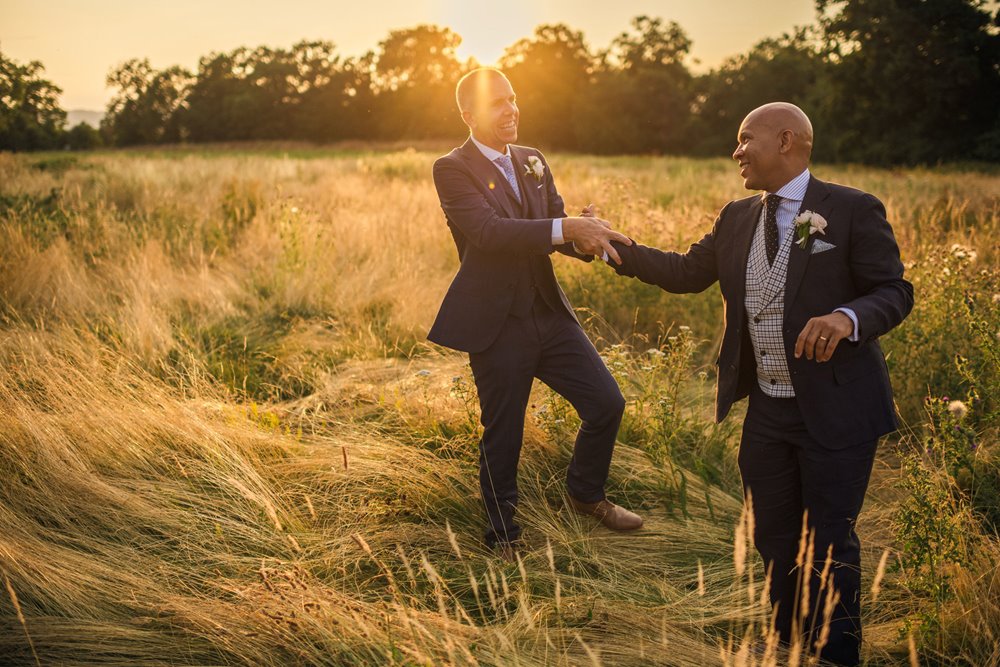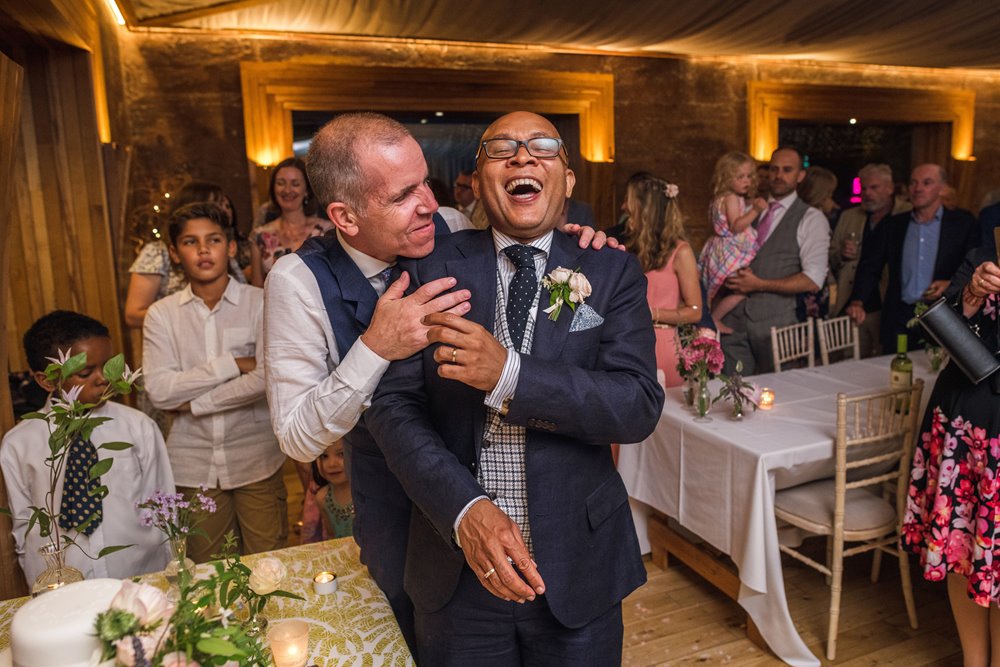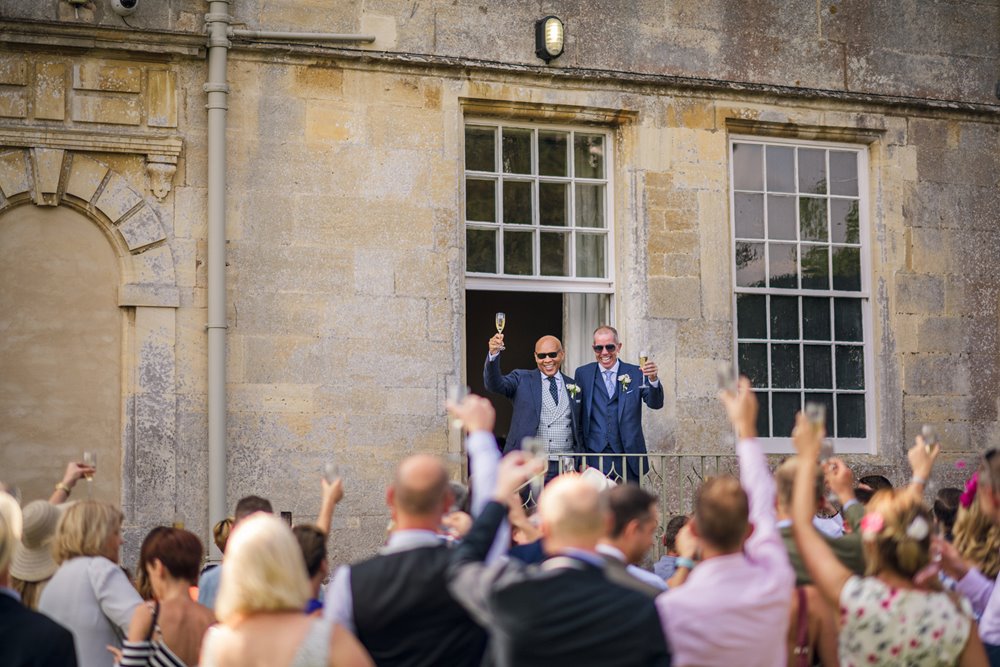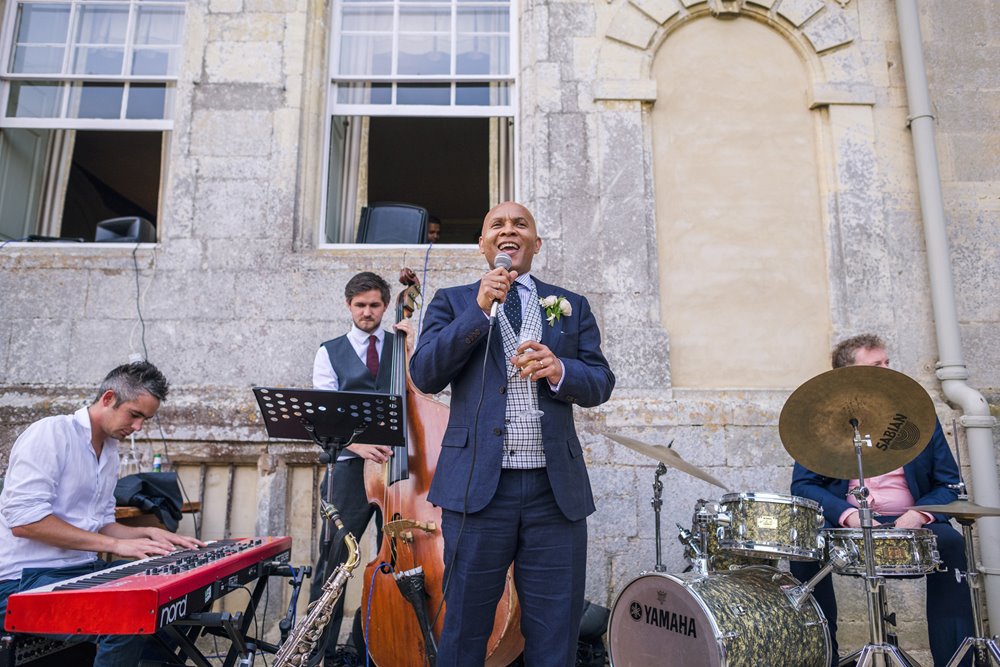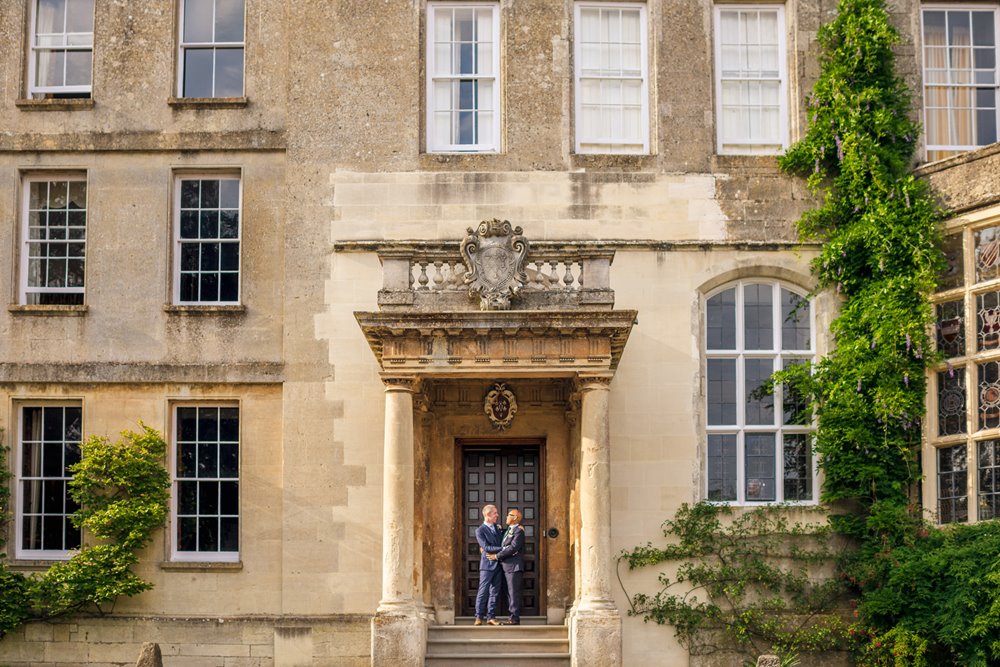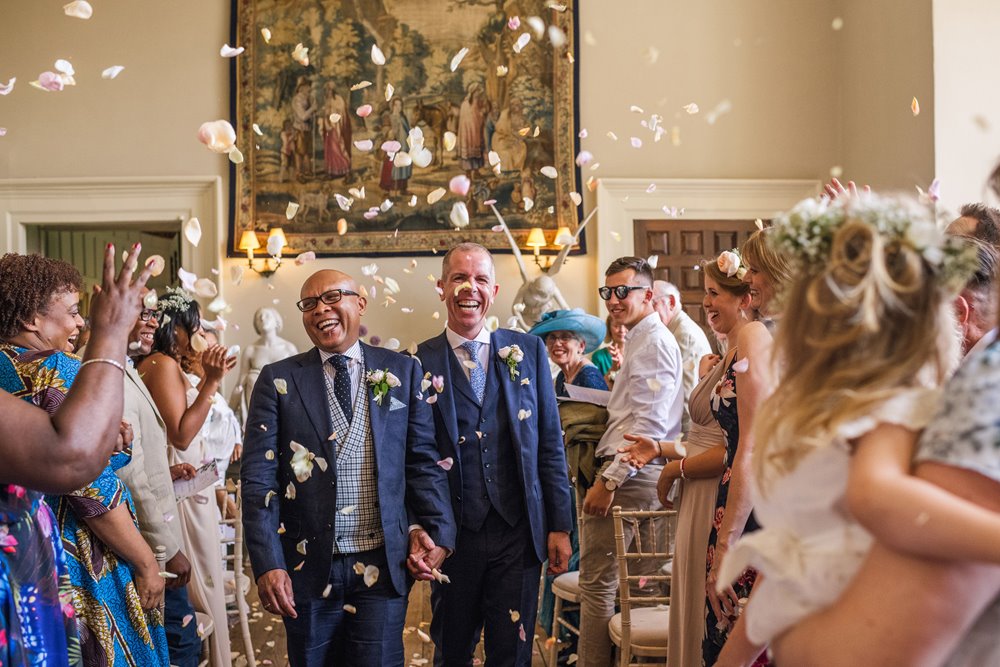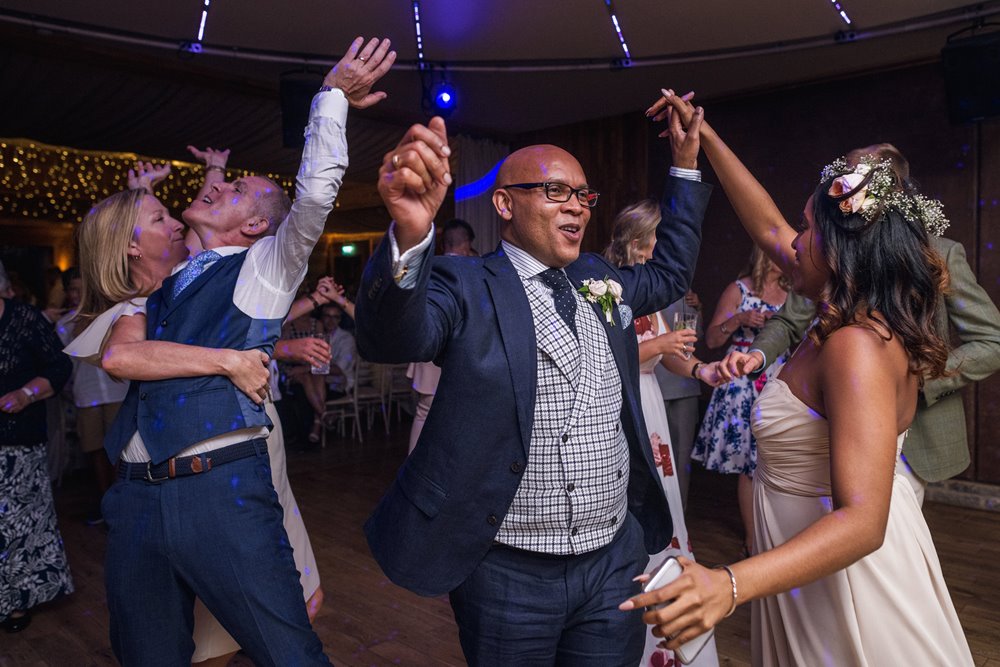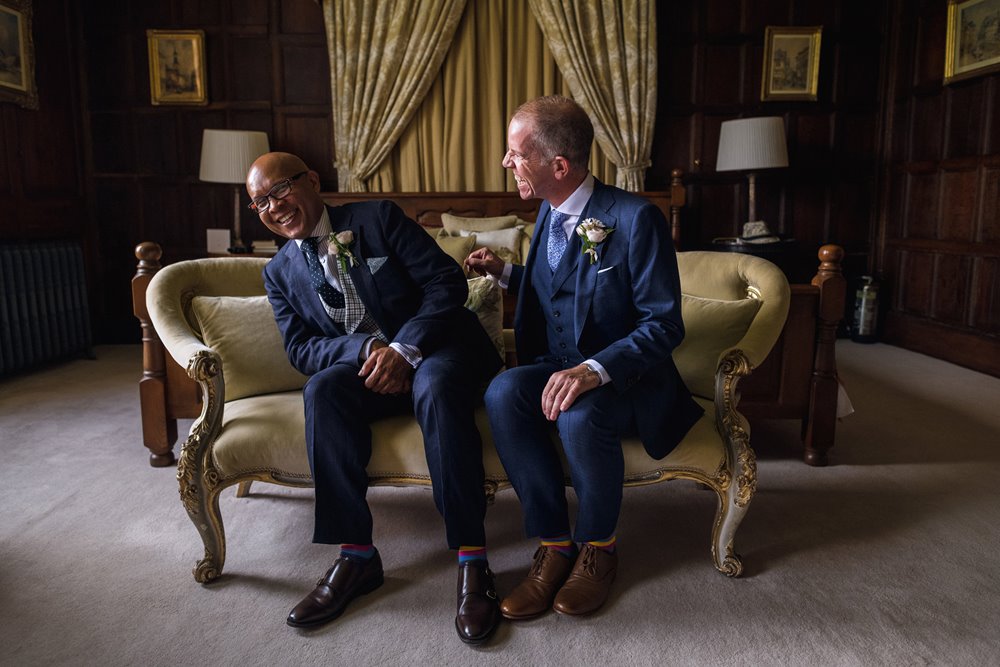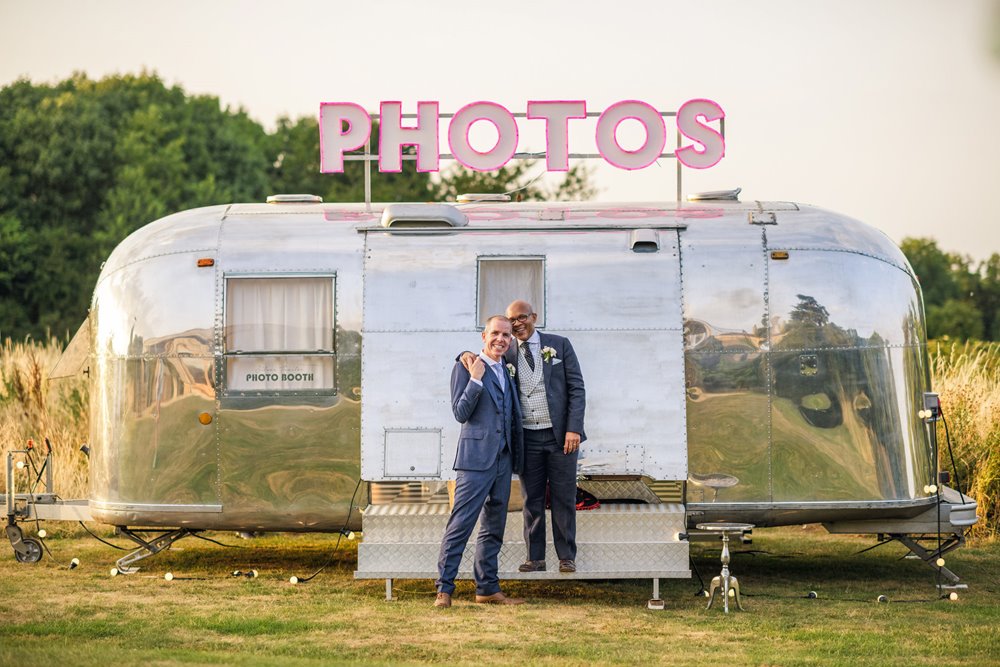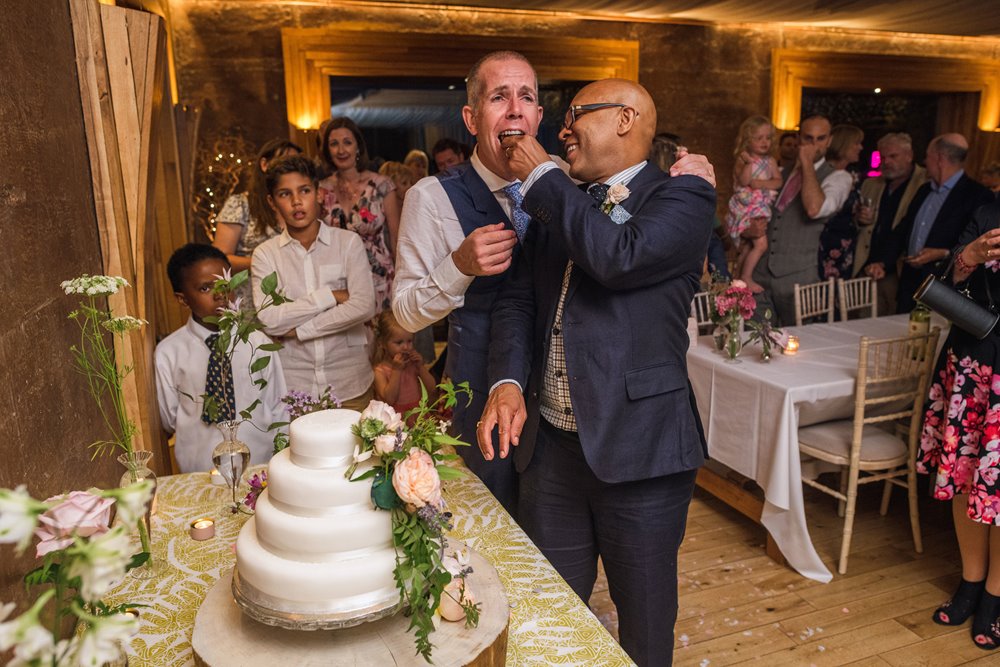 Gay fusion wedding with Hindu ceremony
Aniket and Russel's wedding back in 2017 was one of Leesa's favourite of the 500 weddings she must have been a part of in her 9 years with us. It's possible to tell from the photos by Neale James just why!
A beautiful and heartfelt coming together of not only two people but two cultures and two families made this wedding an extra special celebration of the couple's unique identities...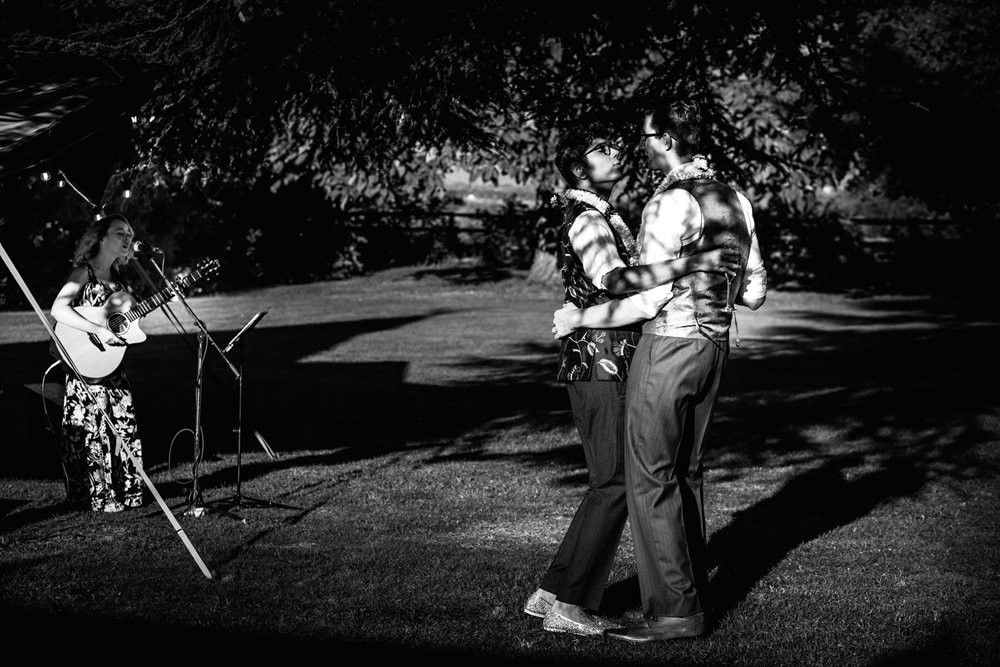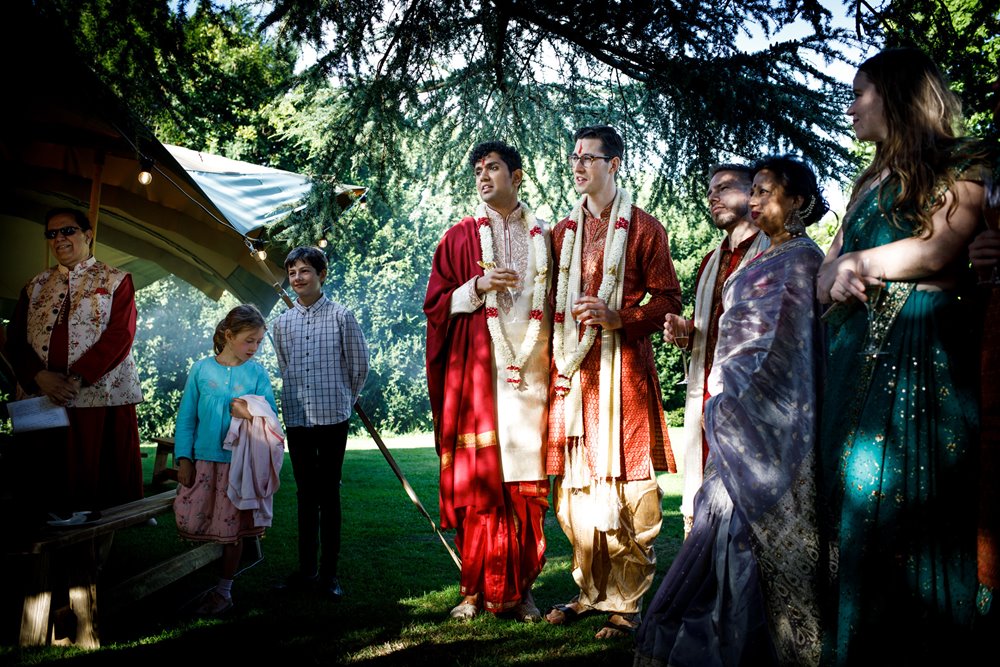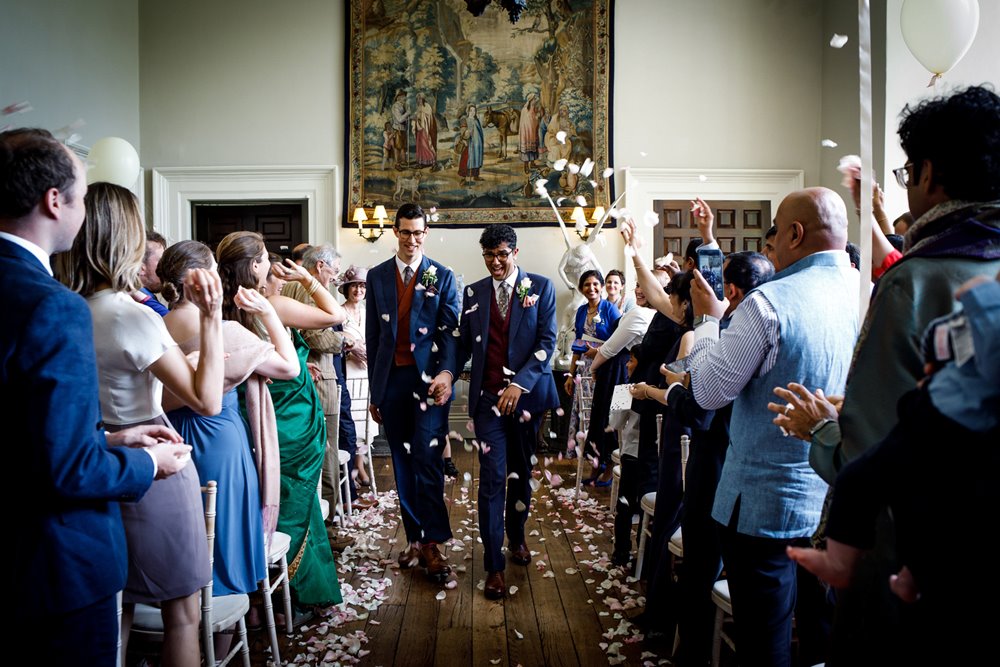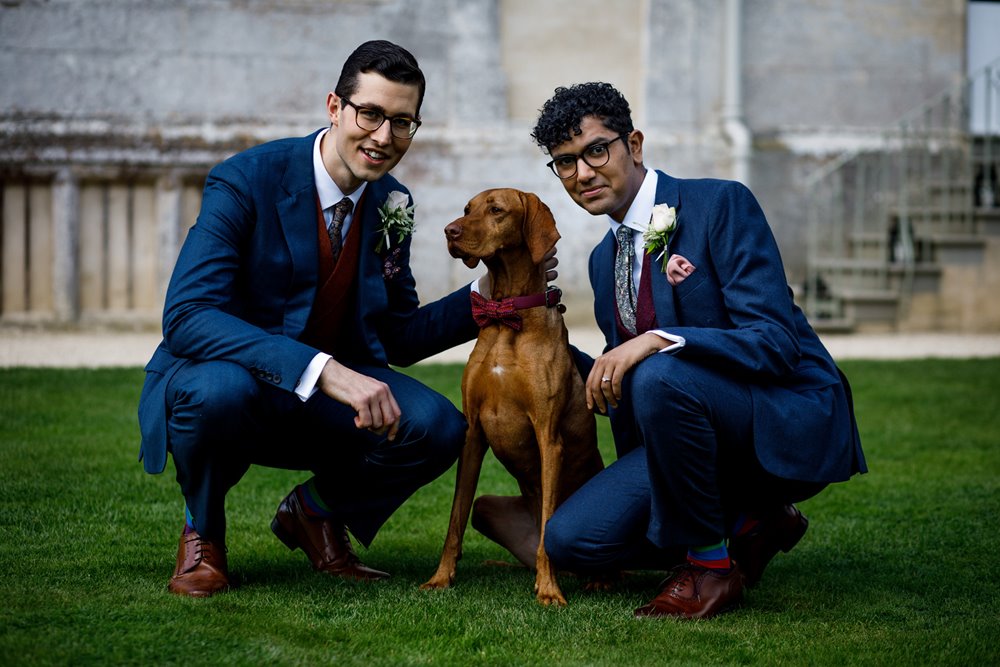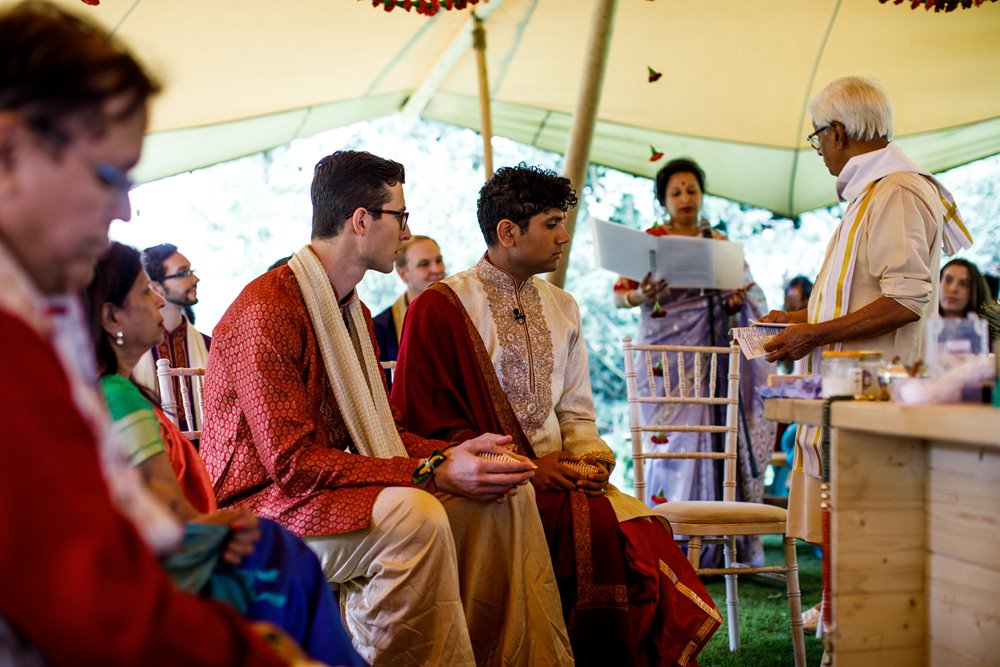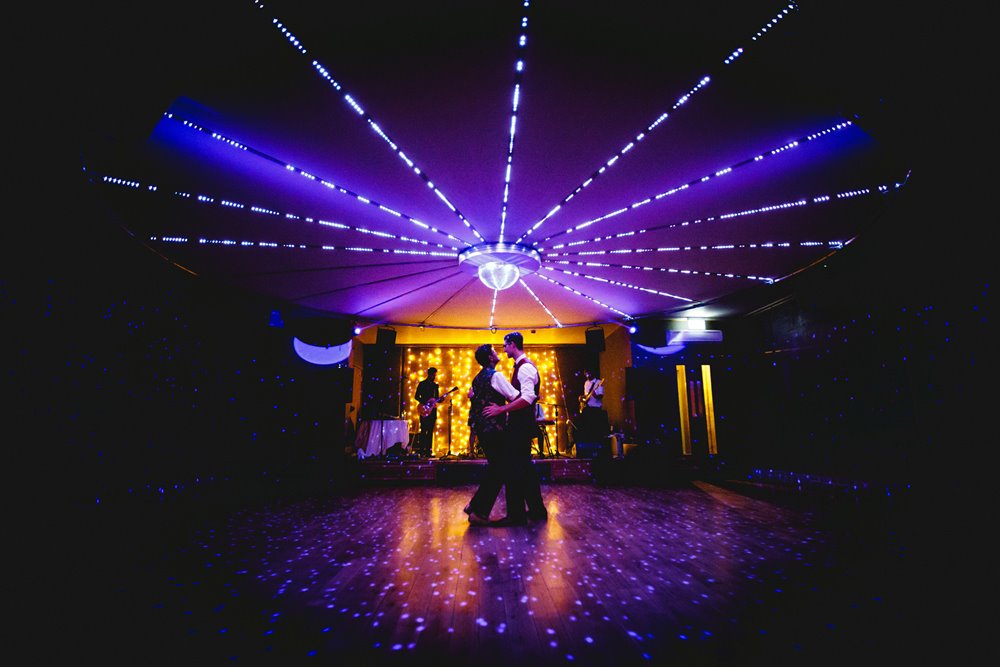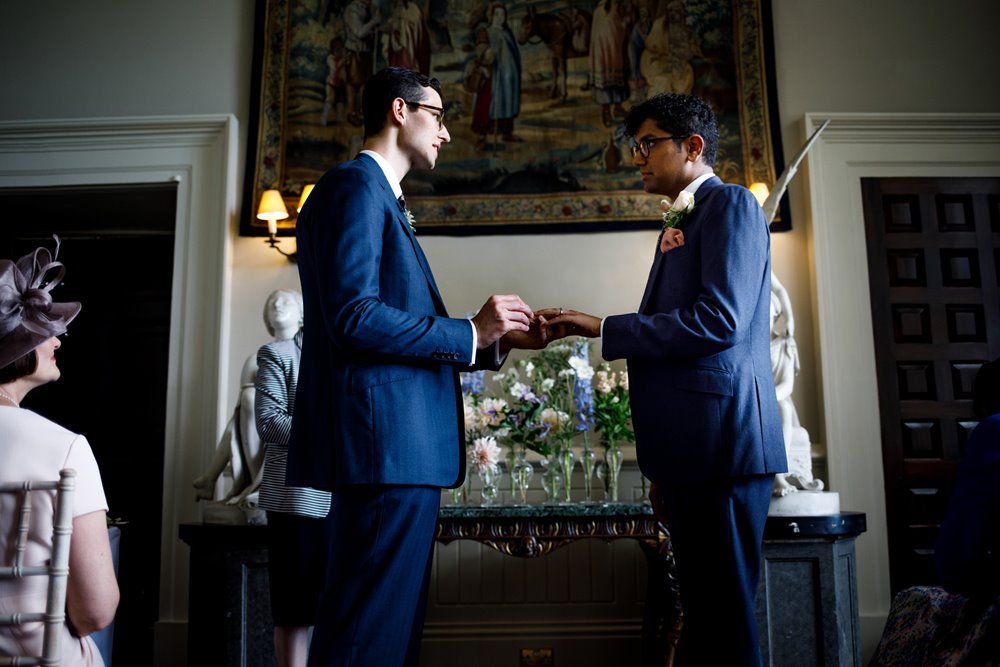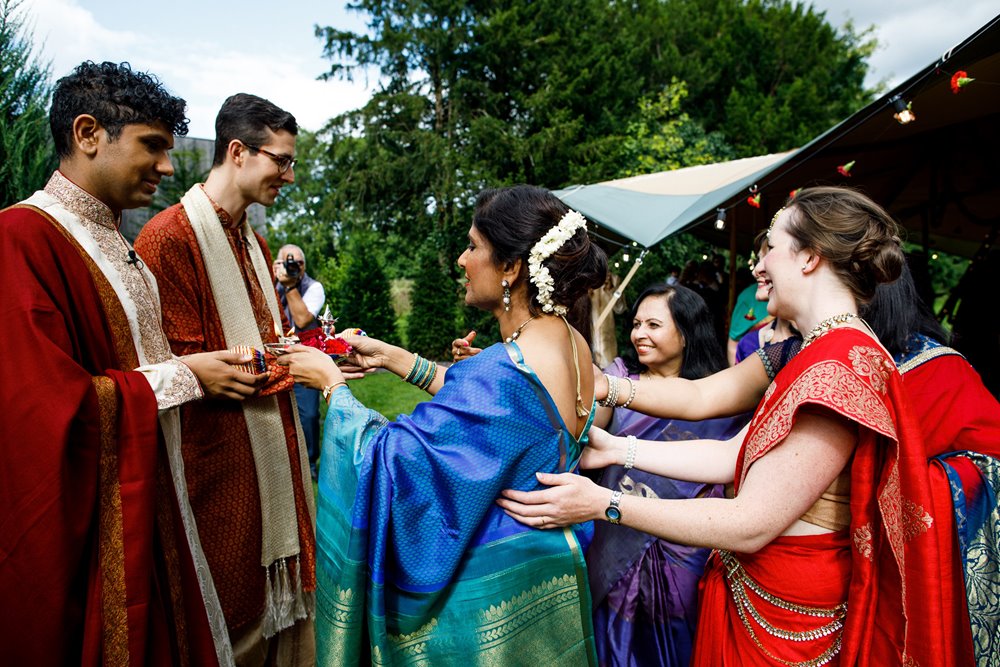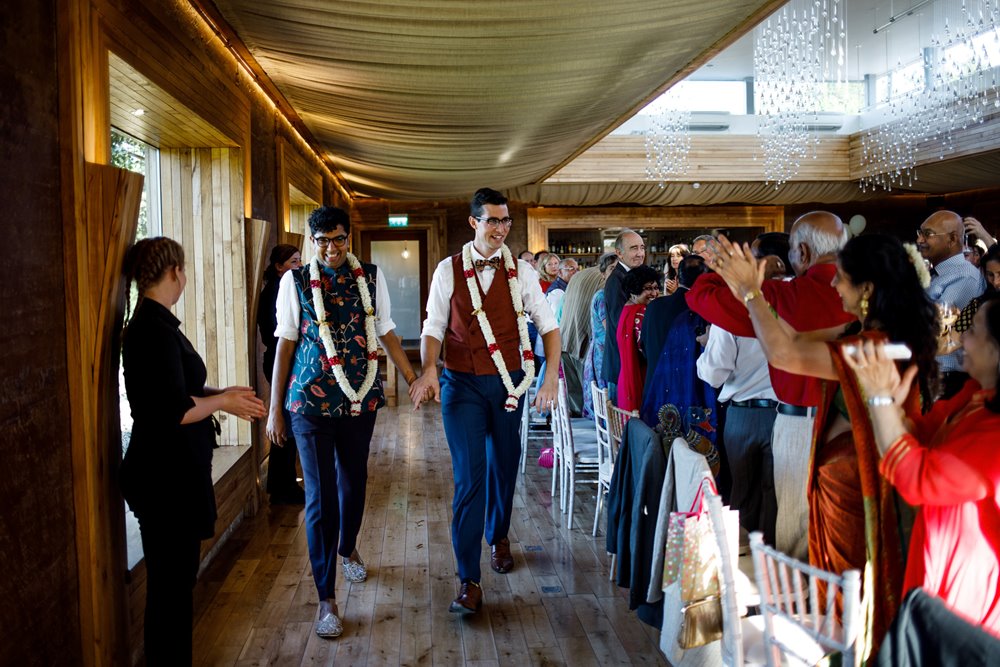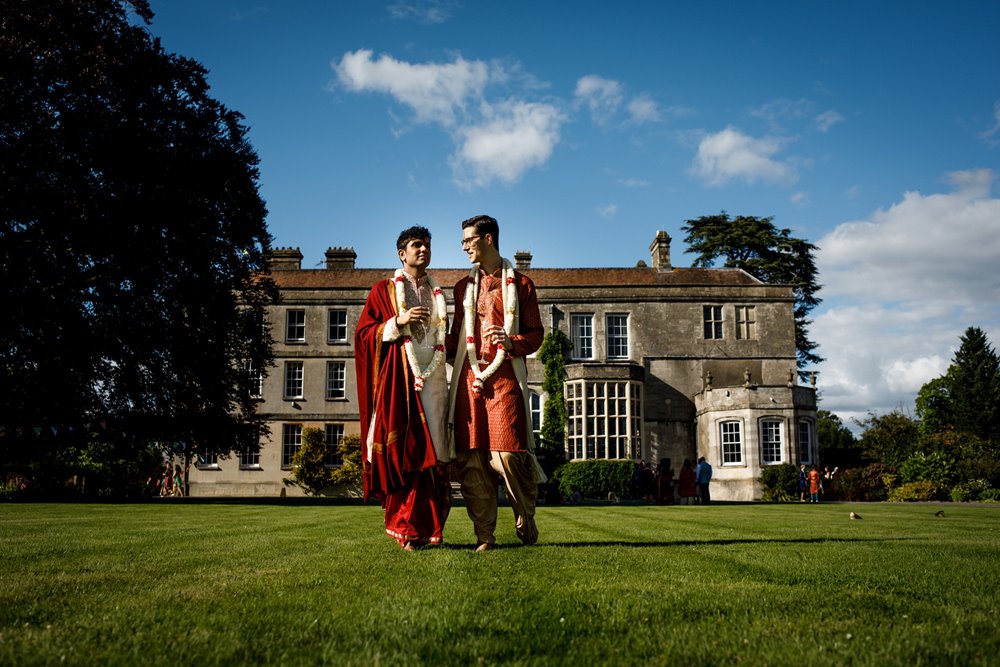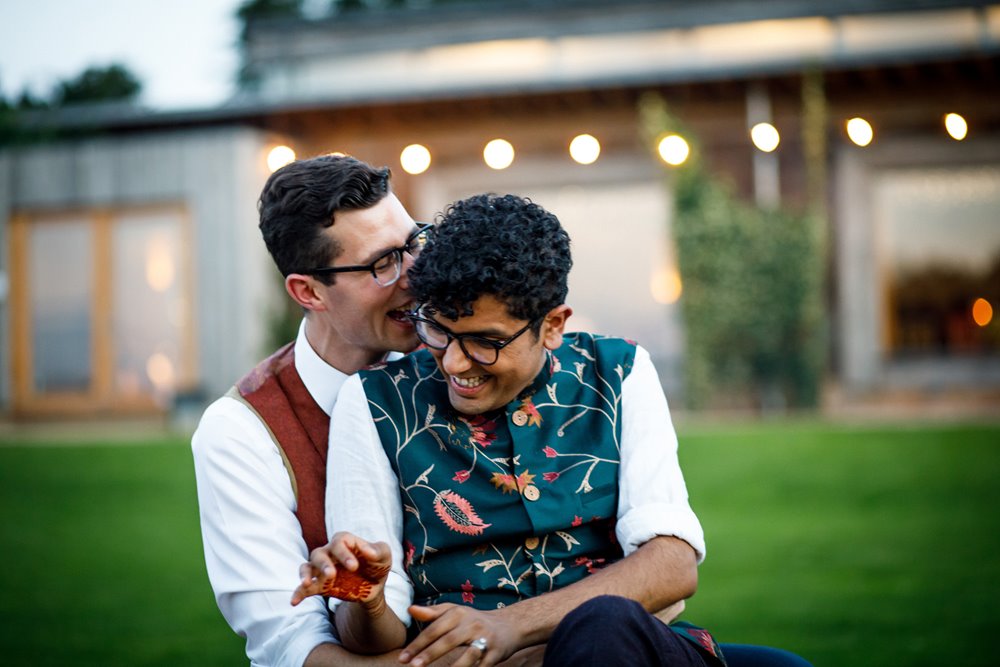 Ah we just loved all these perfect weddings so much! Thank you all for choosing us.

We hope that's given you some food for thought and a little inspiration. Do feel free to drop us a line if you have any questions or need any help, anytime.
Big love,
Team E
xxx
Related reading