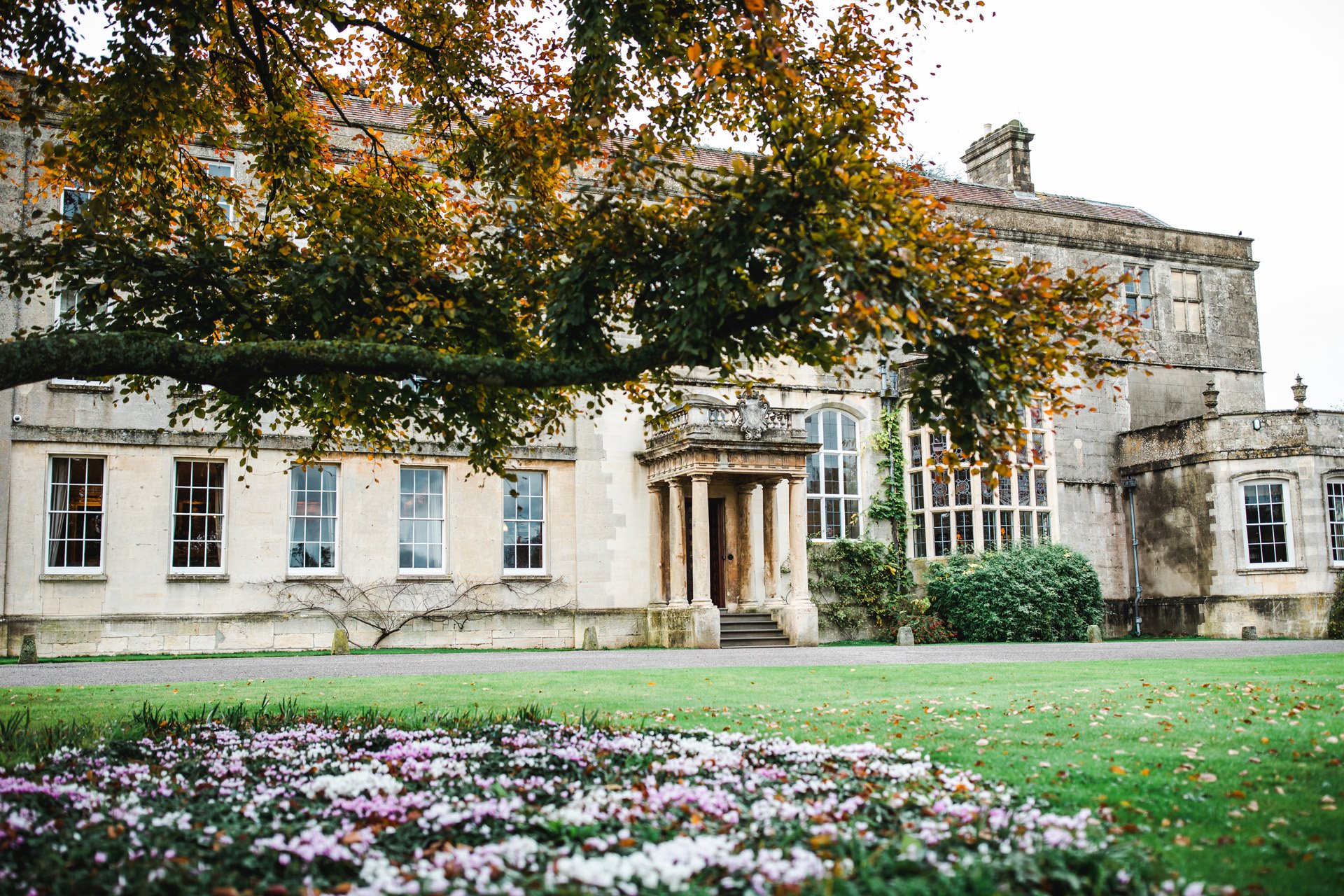 We've almost made it to the end of 2020, and what a year it's been! Explosive, testing to the limits and surreal to say the least, we thought it was definitely worth documenting...
Never did we think as a business we'd have to postpone weddings (some more than once), ask couples to cull their guest list to just 15, turn a wedding around in 48 hours before another lockdown, or pivot (word of the year!) with new events and retreats. 
Despite the lows of this year we're coming out of 2020 feeling incredibly grateful, to have your support through this crazy ride (we're talking to you brides of Elmore, Parrot Cage attendees, Yoginis, suppliers, wedding industry peers, local MPs and friends) has been indescribable. Your love and unending loyalty has got us through this year and we are feeling happier than ever to have such a wonderful community around us.
After a little midwinter rest to recharge we will continue to be here for you all when you need us, and promise that next year we will be ready to greet you with a big smile and lots of energy to get you excited for planning and celebrating once again (we really can't wait)
Before we take our festive break, it felt important to reflect on this weird old year, and note especially some of the highlights... Sometimes it can be hard to remember to look for the good when there is so much sadness in the world, but we encourage you all to do so.
For us, these moments of joy sparkled even brighter because of the darkness...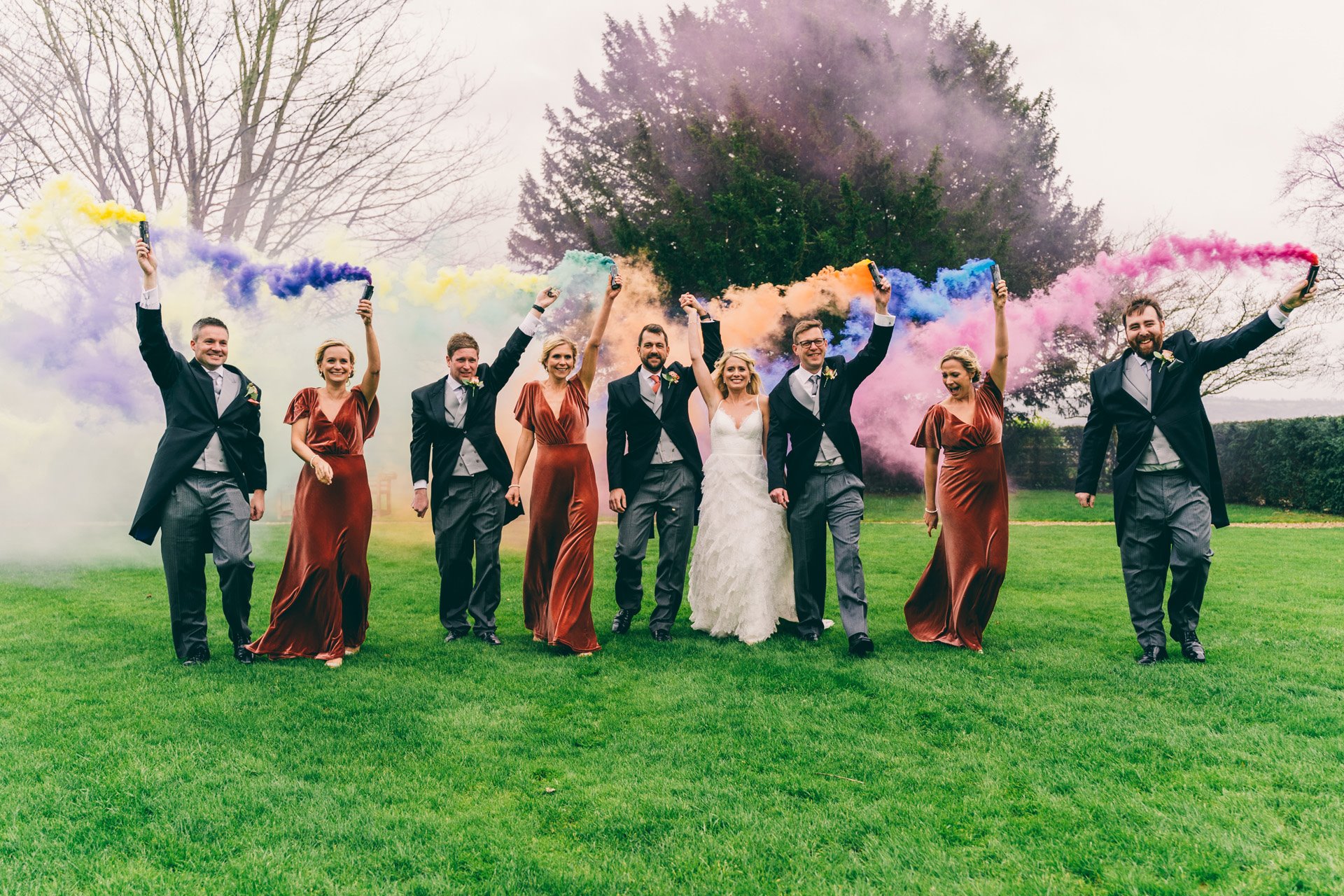 An open day on the edge of lockdown
We were already advising no contact and no hugs when we opened the doors to our Bloom more open day in March, but none of us predicted the scale of the fall out to follow…
Wedding fairs and open days seem like another world now, but as soon as we can do these safely again we shall- we have missed having you over so much.
Our Bloom more was a wonderful day full of inspiration and positivity- we even had a proposal!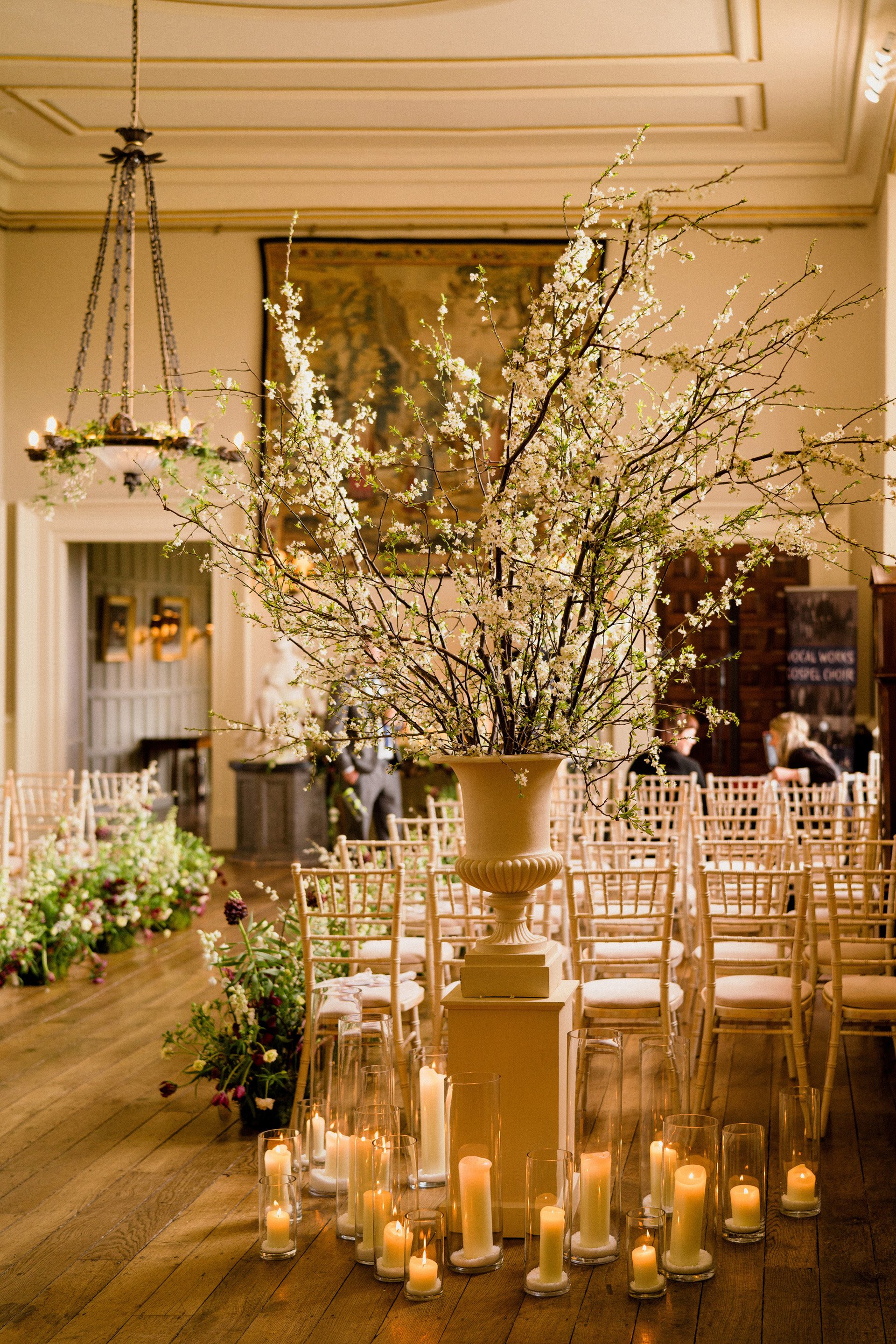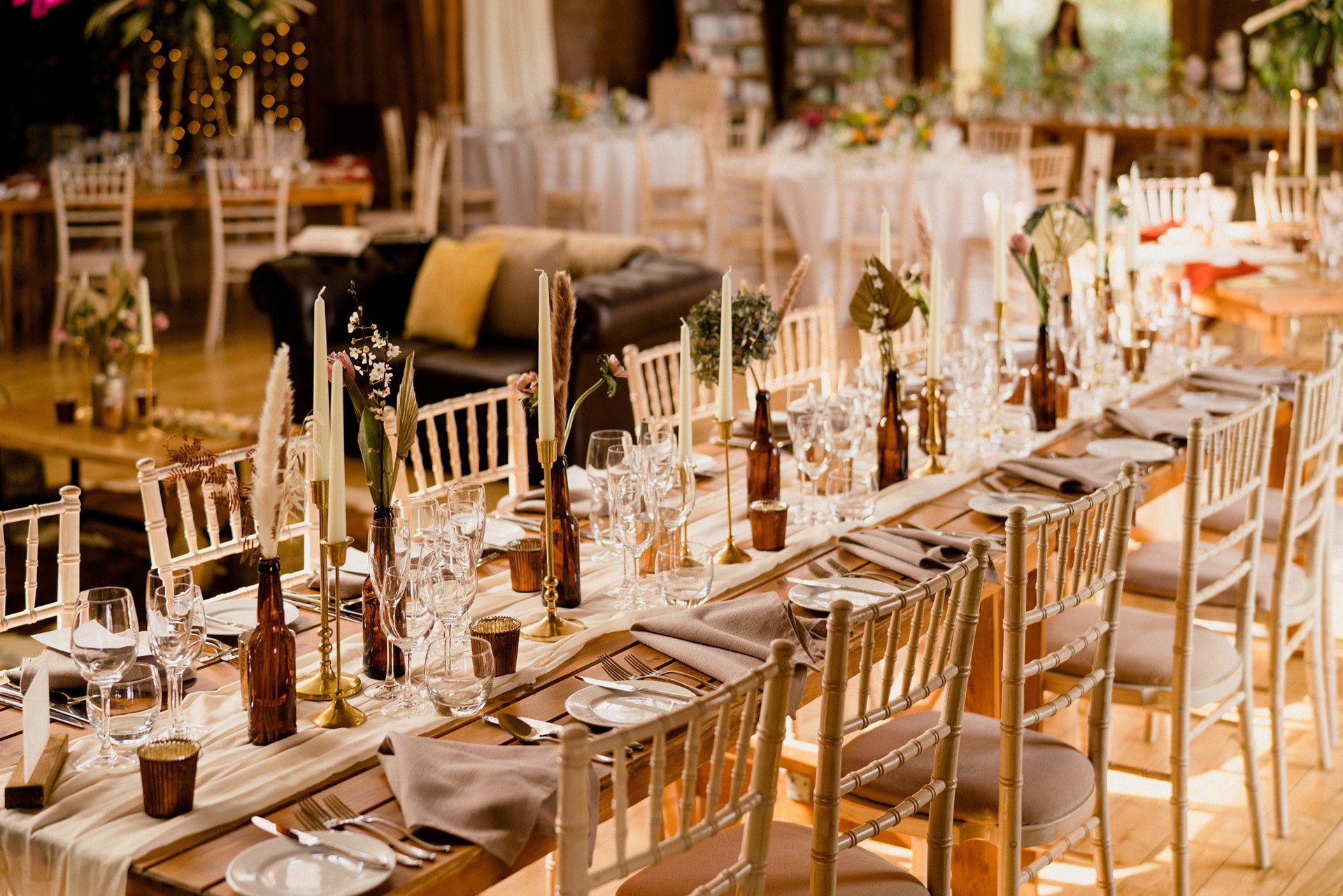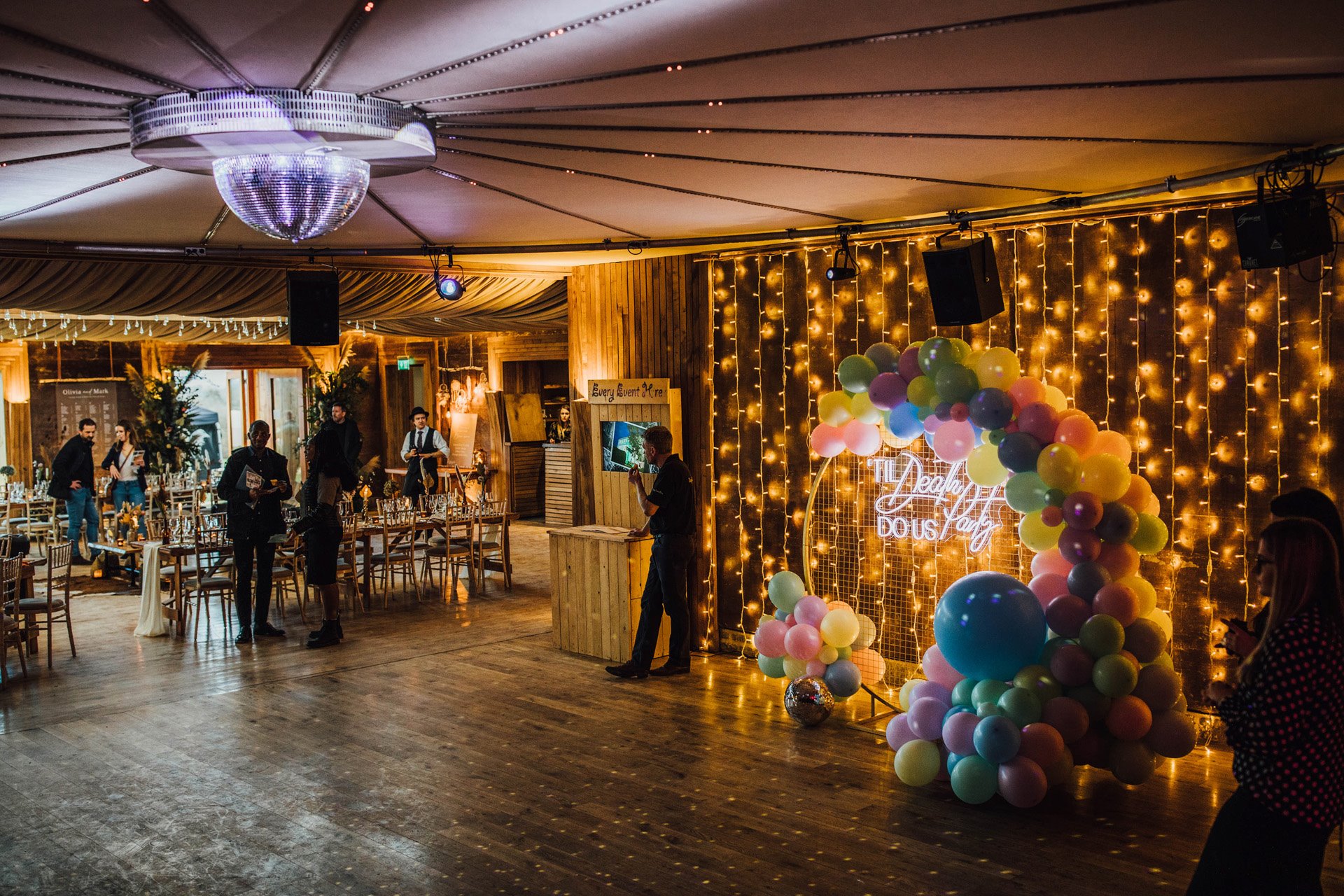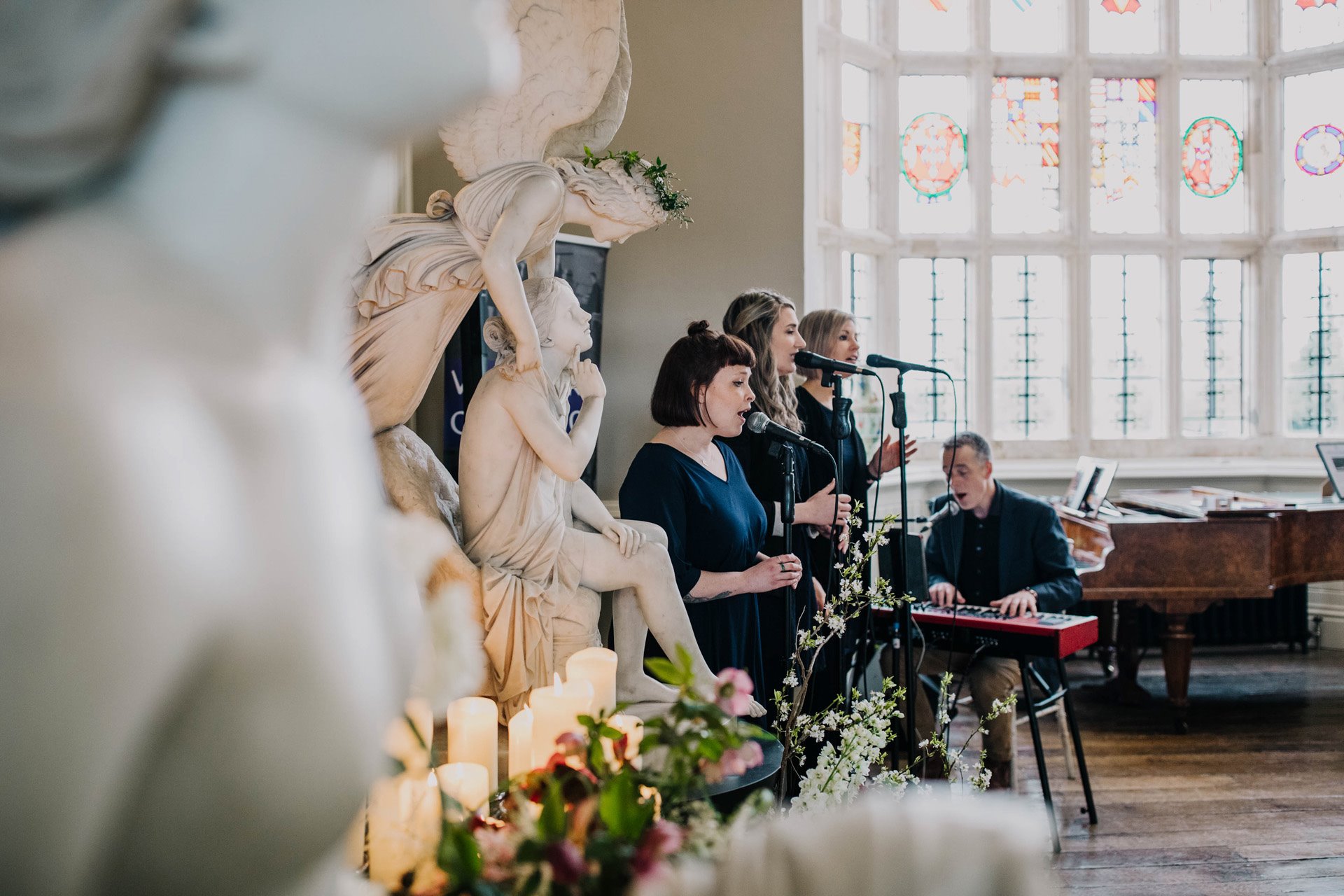 Planning a wedding in a pandemic
Then lockdown happened, many of the team were furloughed and we needed to create a way for all of you covid wedding planning in a pandemic to see the wedding venue without visiting in person, so a wonderful virtual tour was created; introduced by Adele and narrated by Anselm.
We've had such great feedback about how nice it is to be able to use this whether it be for an initial viewing, or planning where your guests will sleep and sharing with family and friends. We know it's going to be useful long term too as so many of you plan weddings from afar without visiting us until the day!
Transforming the walled garden
The weather was amazing, but there were no events, so the grounds team used their time to reinstate the Walled Garden, transforming it back into a gorgeous kitchen garden as it was in the Victorian era– something we've been longing to do for some time.
An enormous greenhouse also went up, and before the gardeners filled with seedlings Sorori & Lauren Grey Styling teamed up with Urban Frame to style it for an intimate glasshouse dinner.
The gorgeous photos from Rob Tarren below show just how incredible it looked…
In true field to fork style the team are now able to supply the kitchens with the freshest produce for your weddings, you cannot get more local than this!
The apples from the orchard were harvested and have been made into the most delicious apple juice for you to enjoy at breakfast.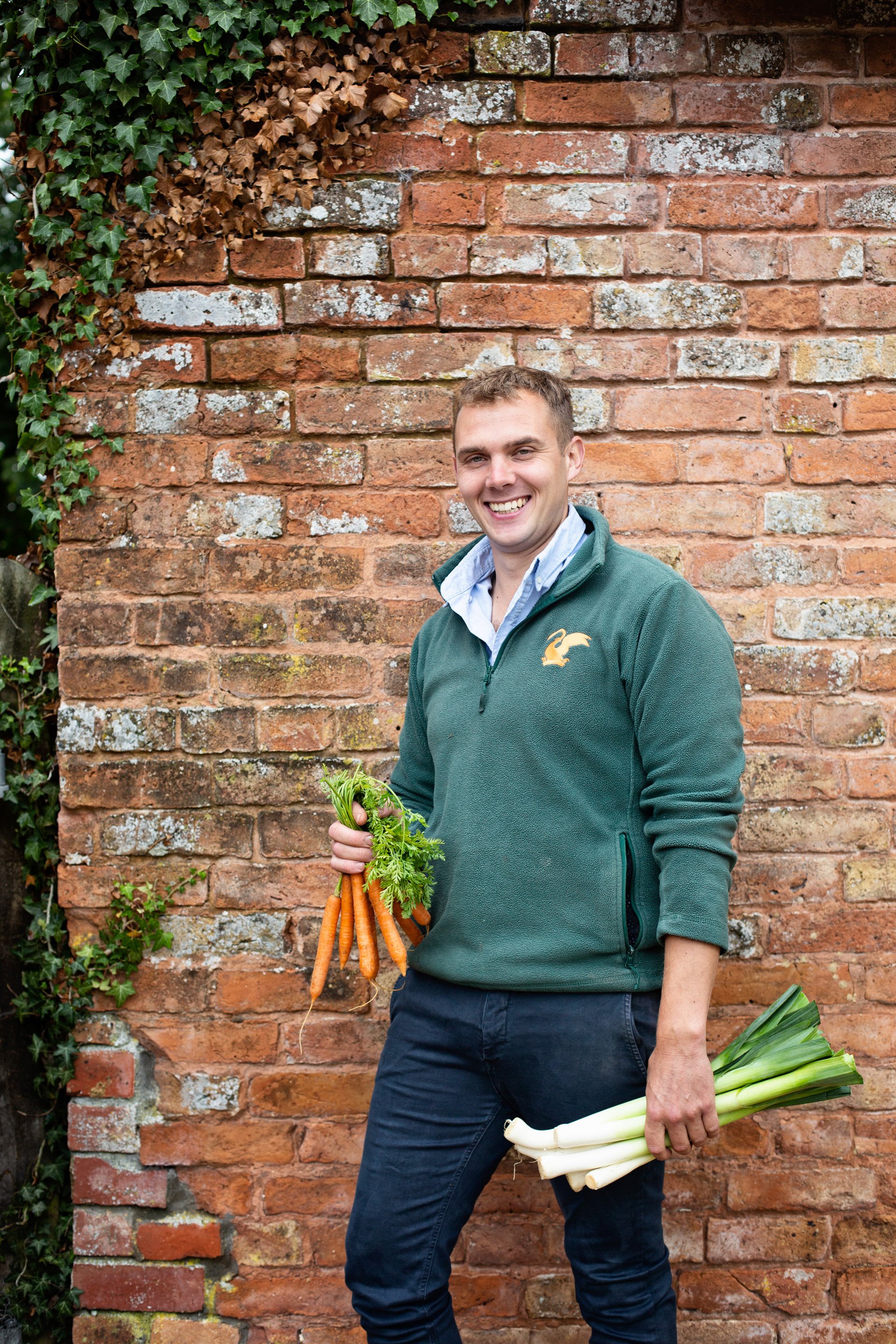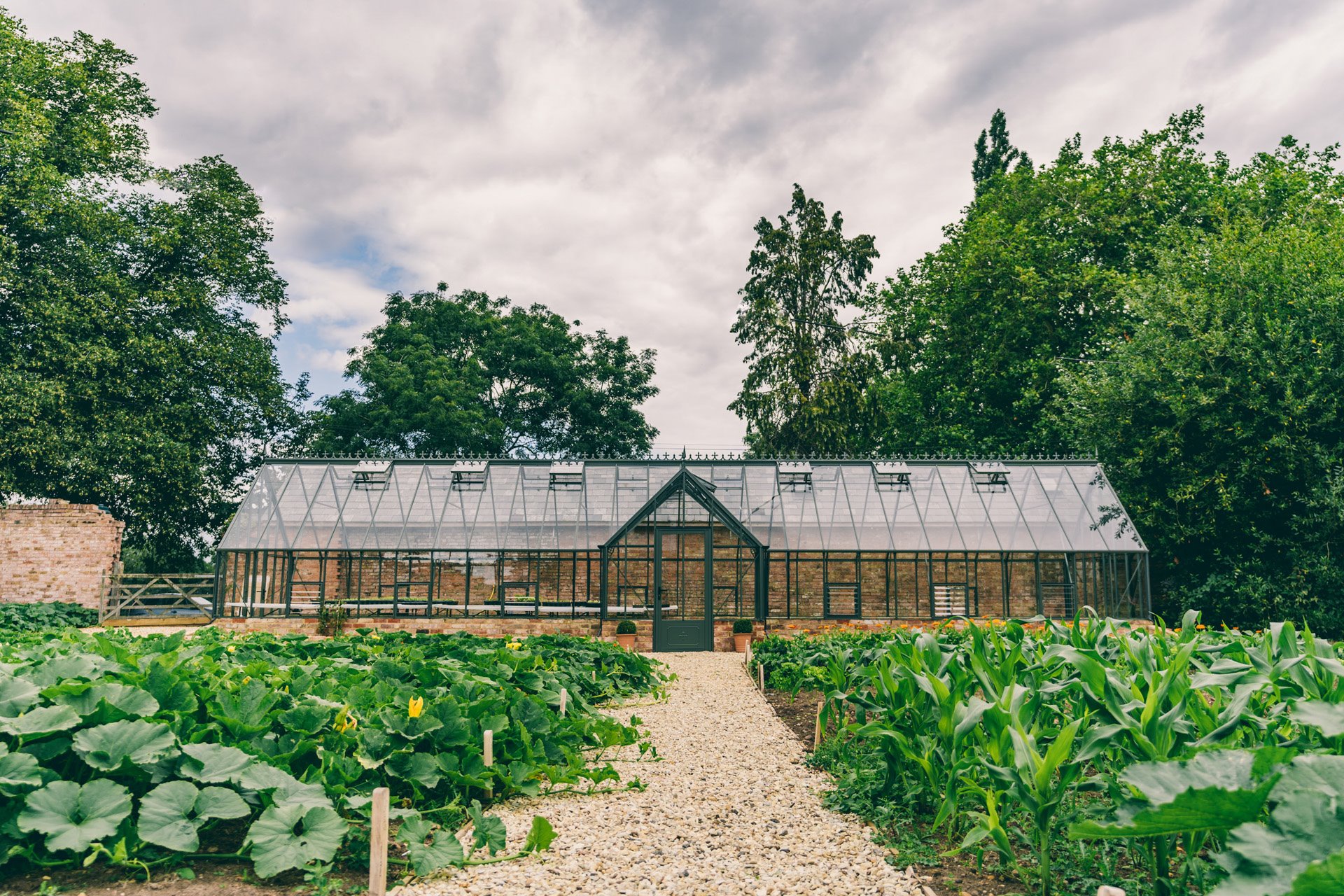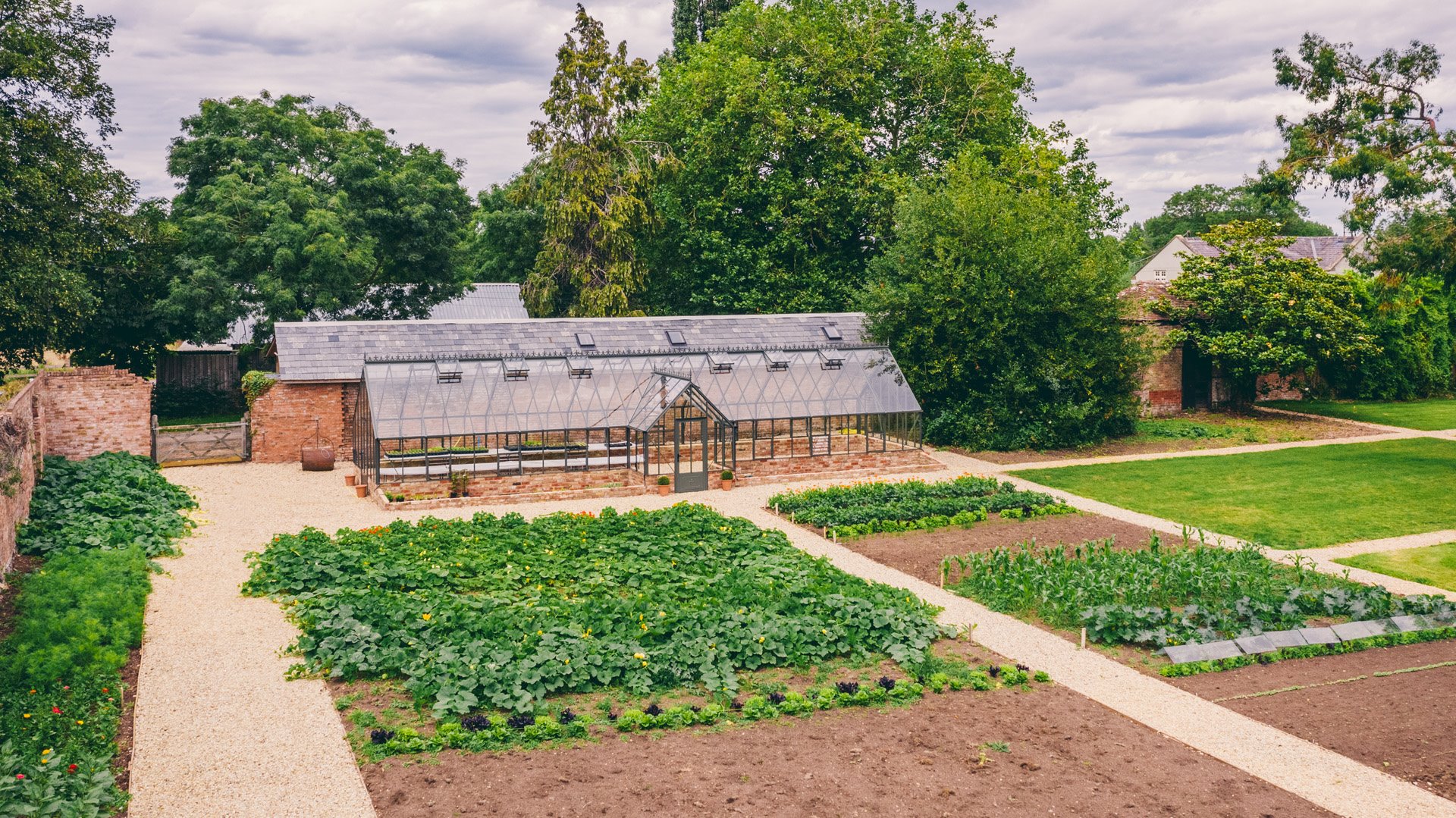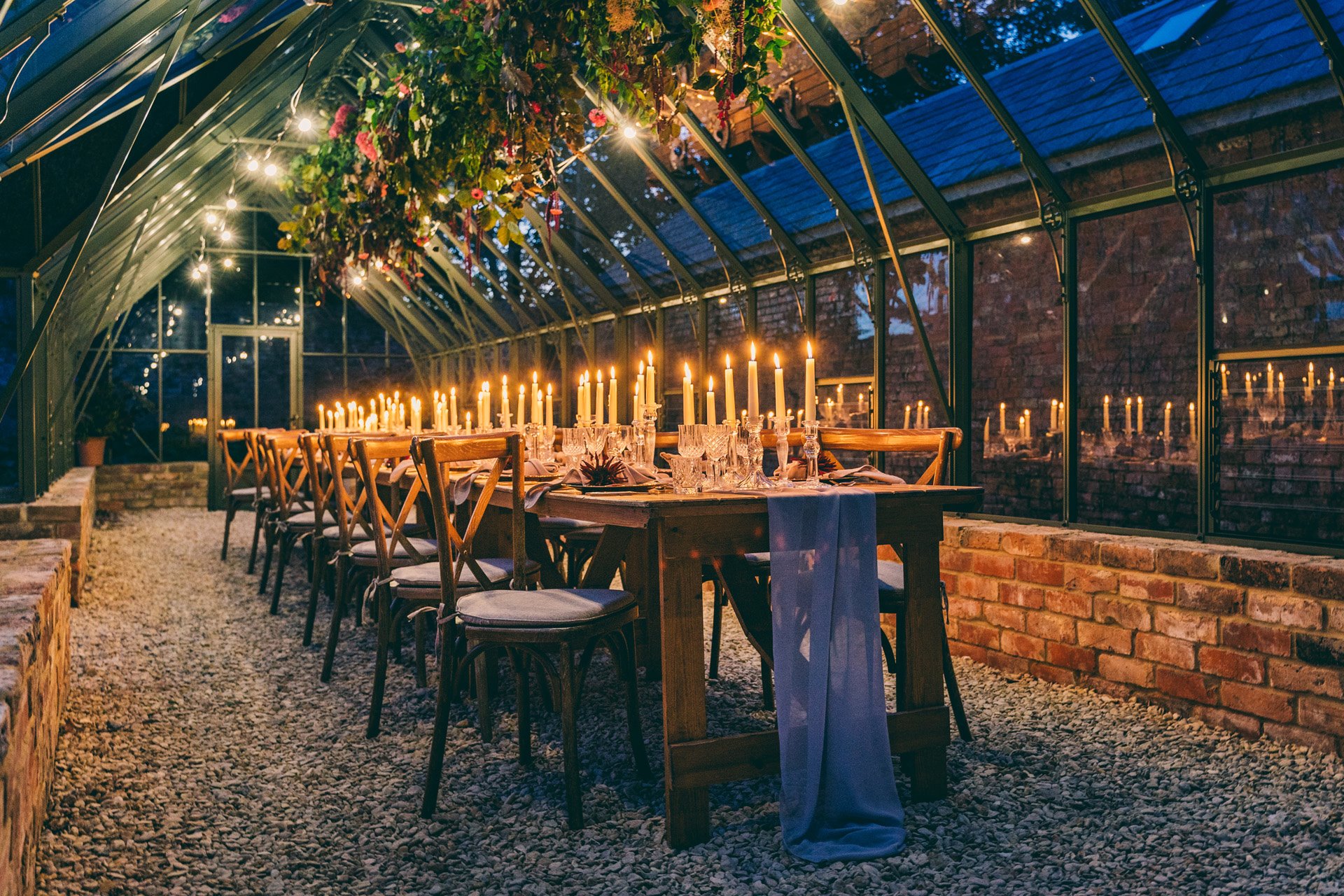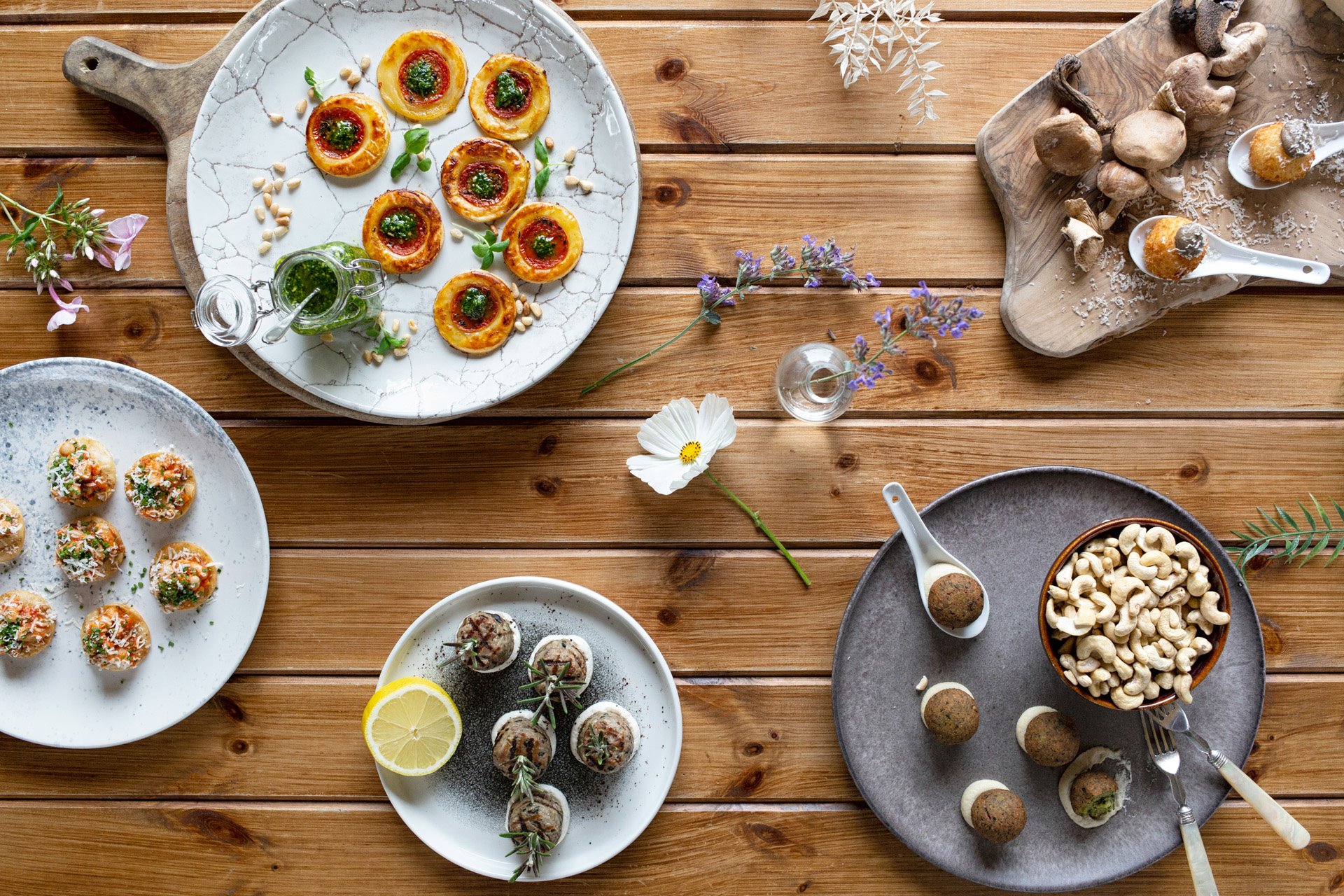 Picnics in the grounds
One of the silver linings of not being allowed to host weddings was having space in the diary to welcome back couples that married years back for a picnic, and those with postponed weddings to celebrate what should have been their big day too. It really helped take the edge off the sadness and brought a bit of a buzz back during such a quiet period.
A pivot into cabaret
Then came the strange months where weddings were unable to go ahead, but other events were possible within guidelines, we needed to so something and it needed to be true to Elmore. And so, the Parrot Cage was born! Anselm's musical roots came through, and with some festival friends and some fun and silliness we put on four fabulous cabaret events that went down a storm.
Head chef Matt created a decadent menu with local produce and finds from the walled garden.
It felt so good to host events, have fun and support some wonderful beings from the music and arts industry.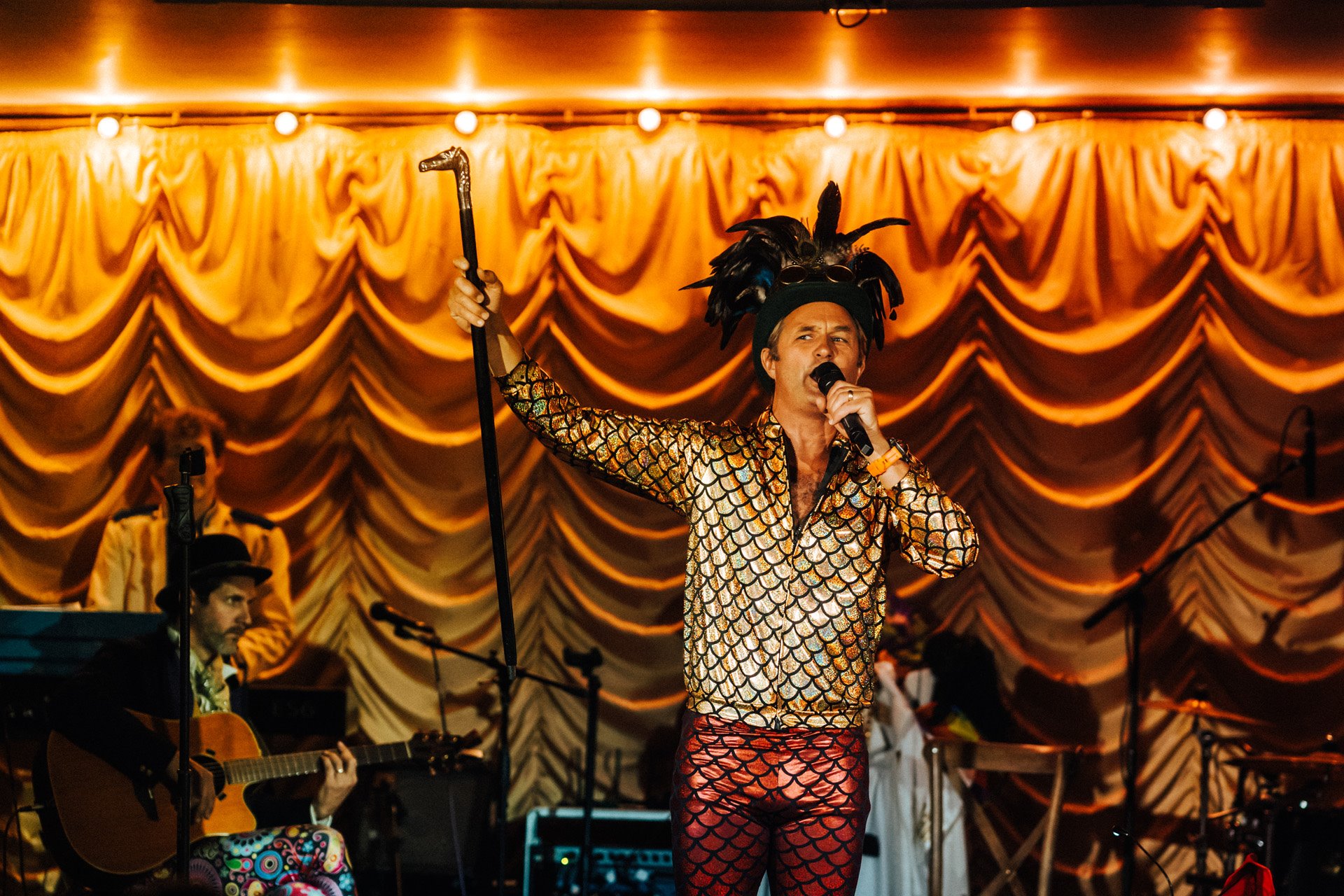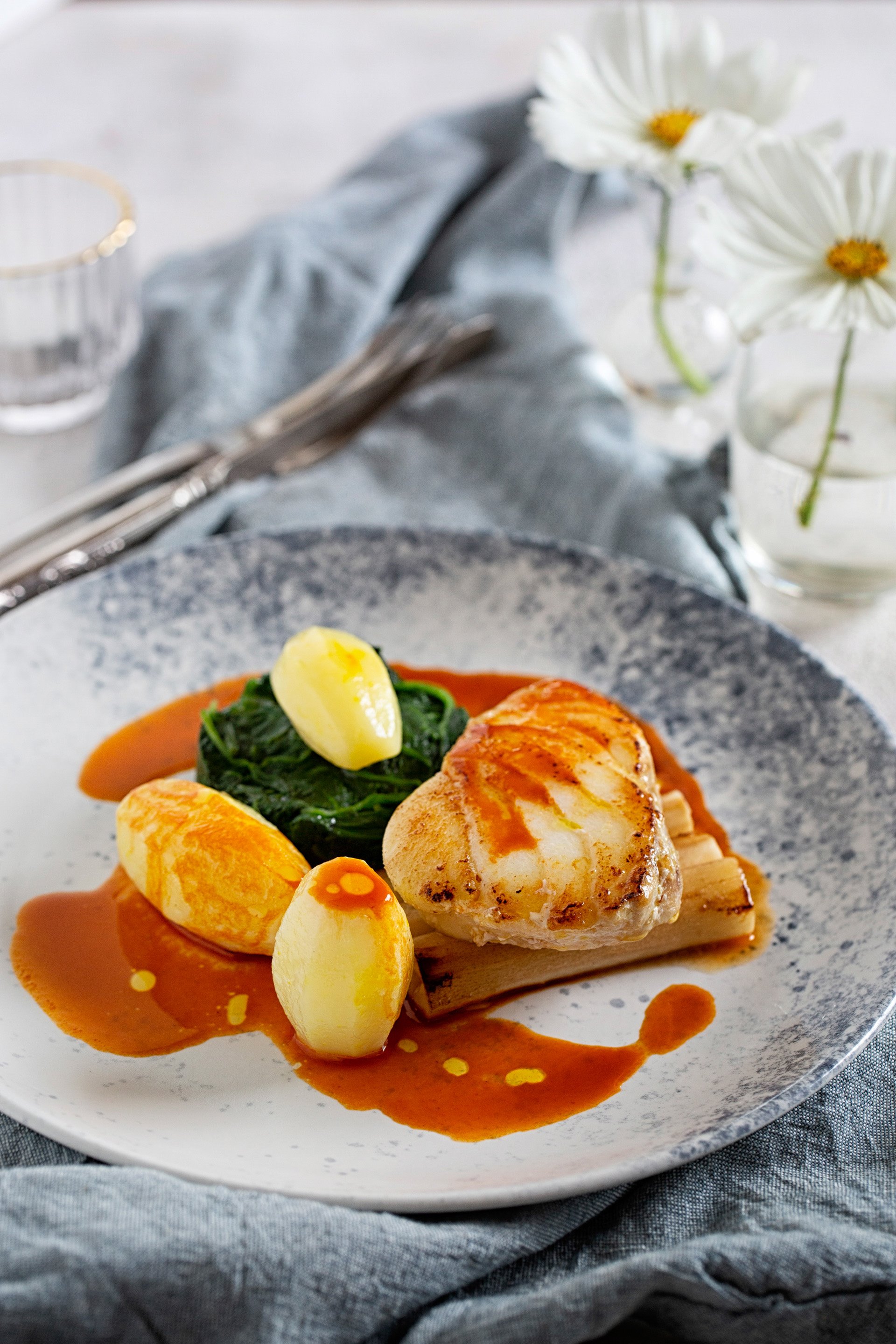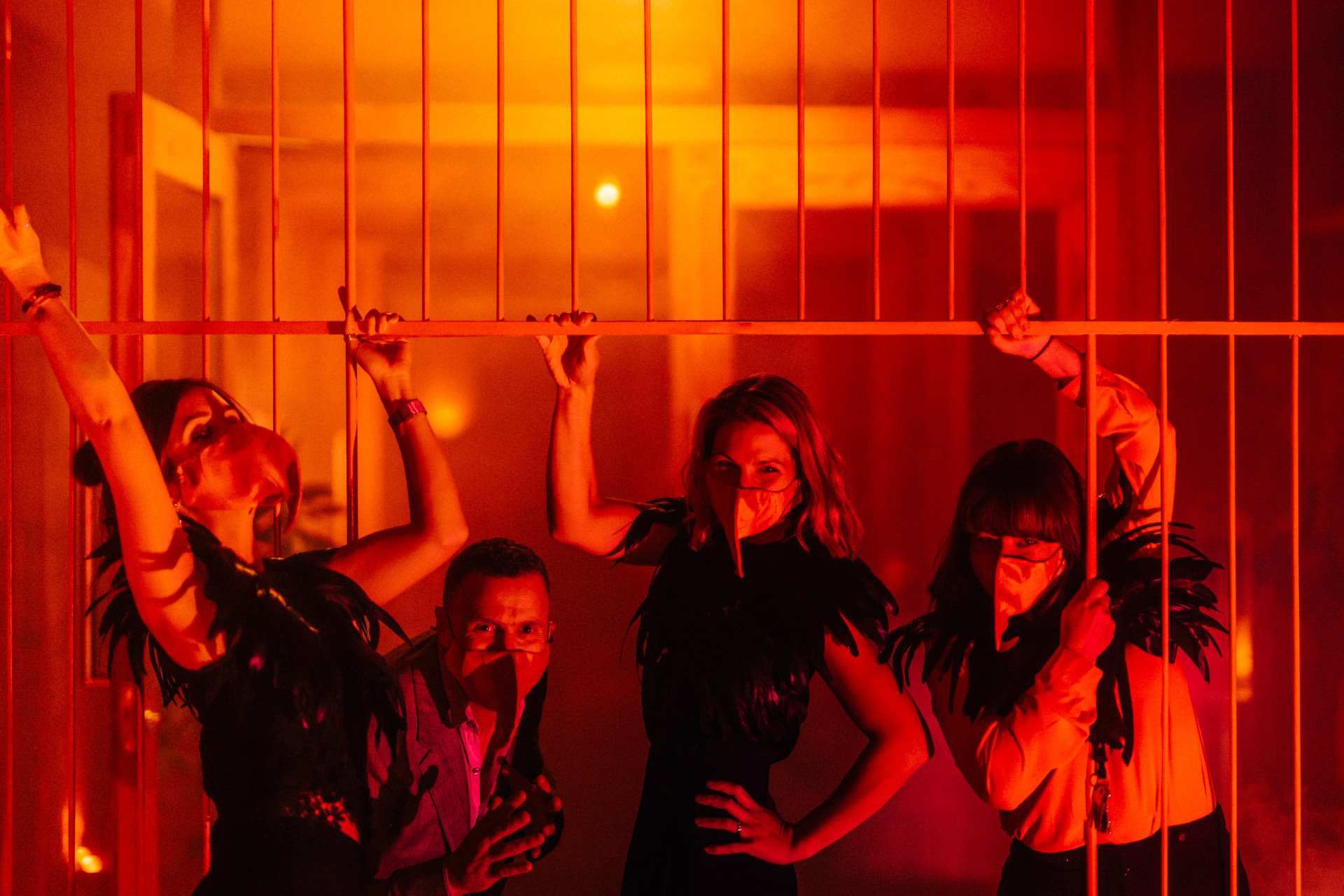 Yoga retreats
It's been a mentally tough year for many, so Sarah decided to get in touch with some wonderful yoga teacher friends and offer Rewild retreats- yoga retreats at the court. These sold out fast, and there are more planned for early next year so check back in here for more details soon or book your ticket online now.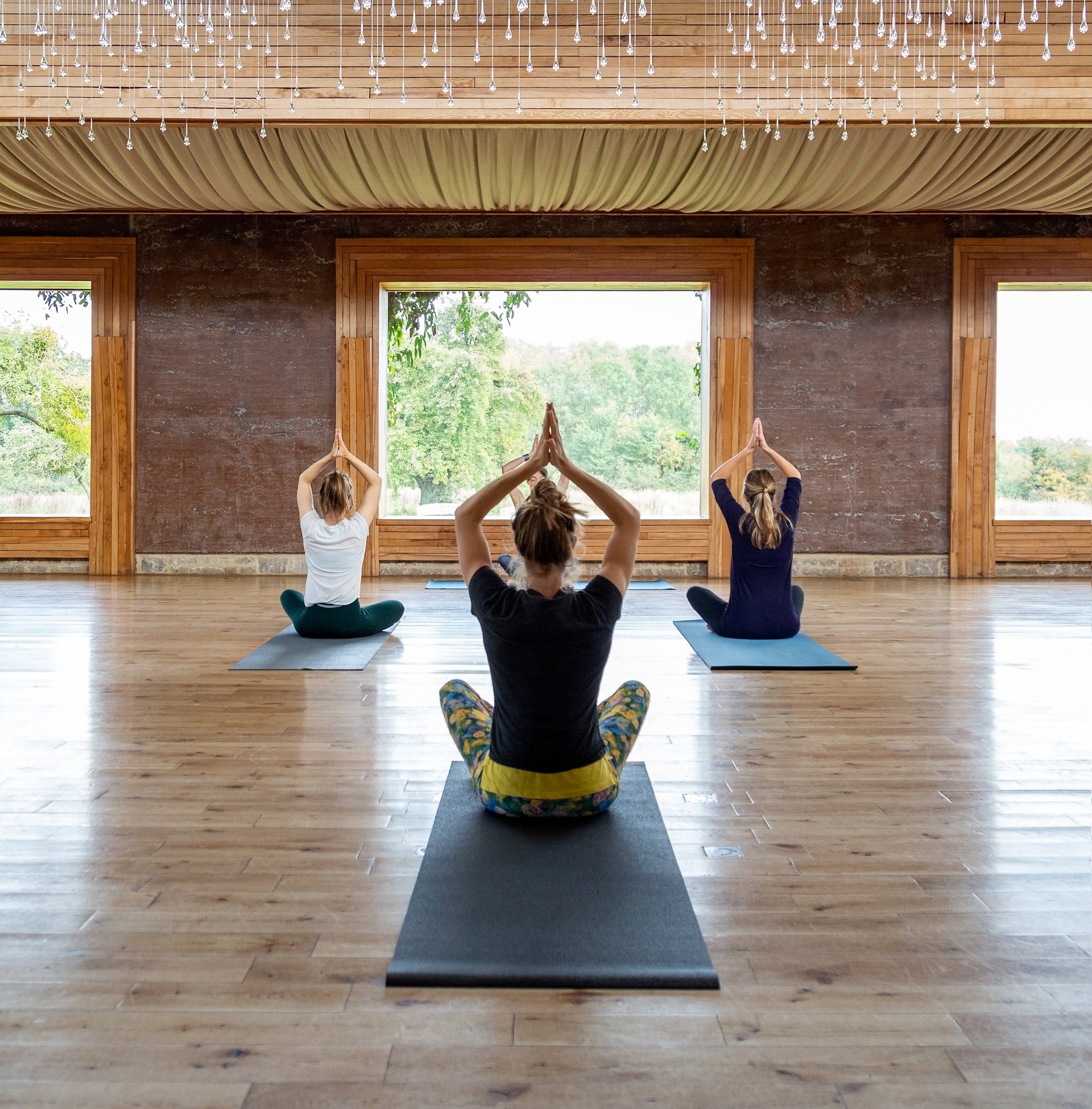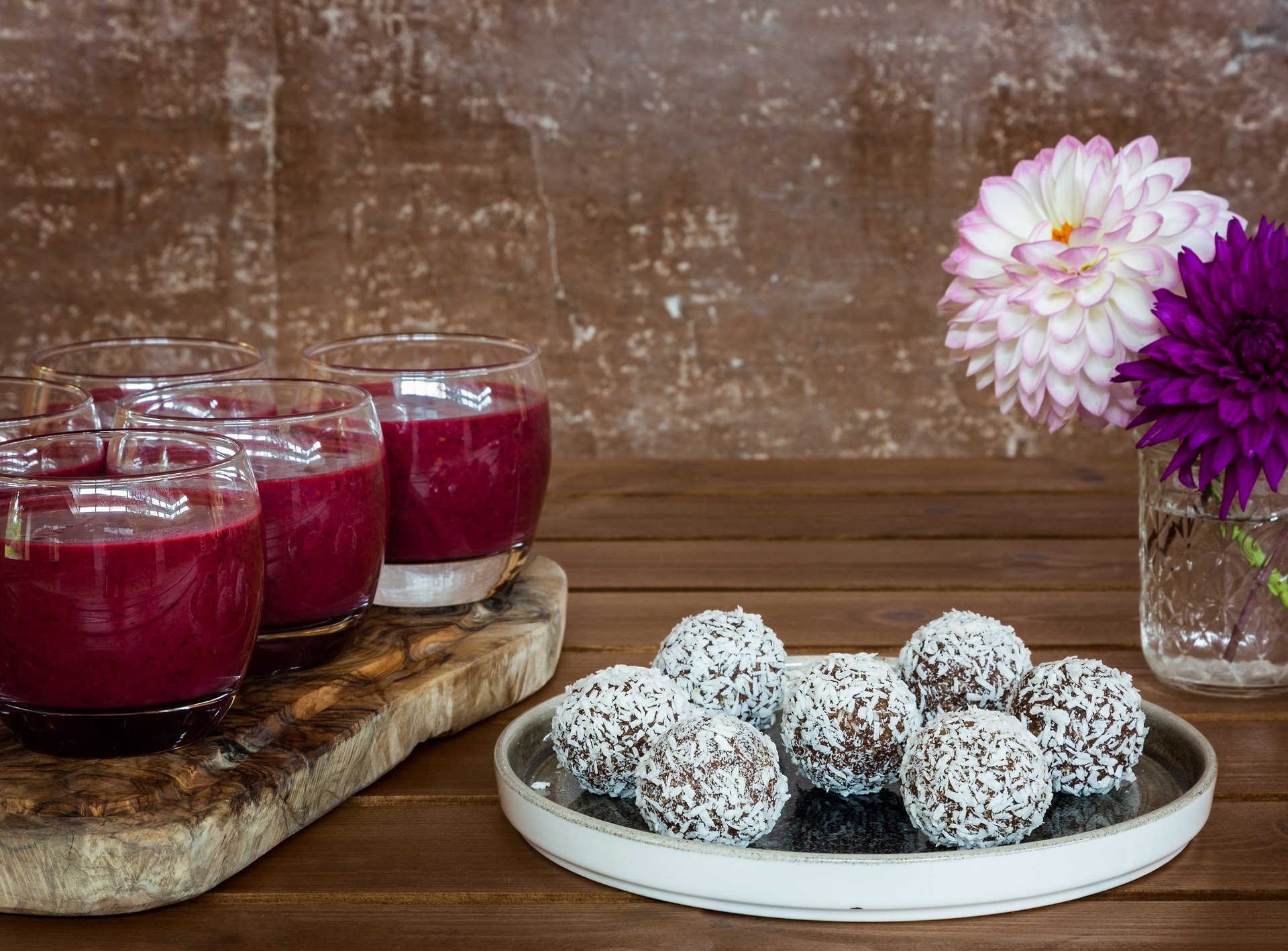 Rewilding project
Anselm has started the process of rewilding on the wider estate and we'll be keeping you updated about this exciting, sustainable move very soon.
If we've all learnt anything this year, it's to be kind to one another but also to nature – and this is one of the best ways to help look after our planet and its ecosystems.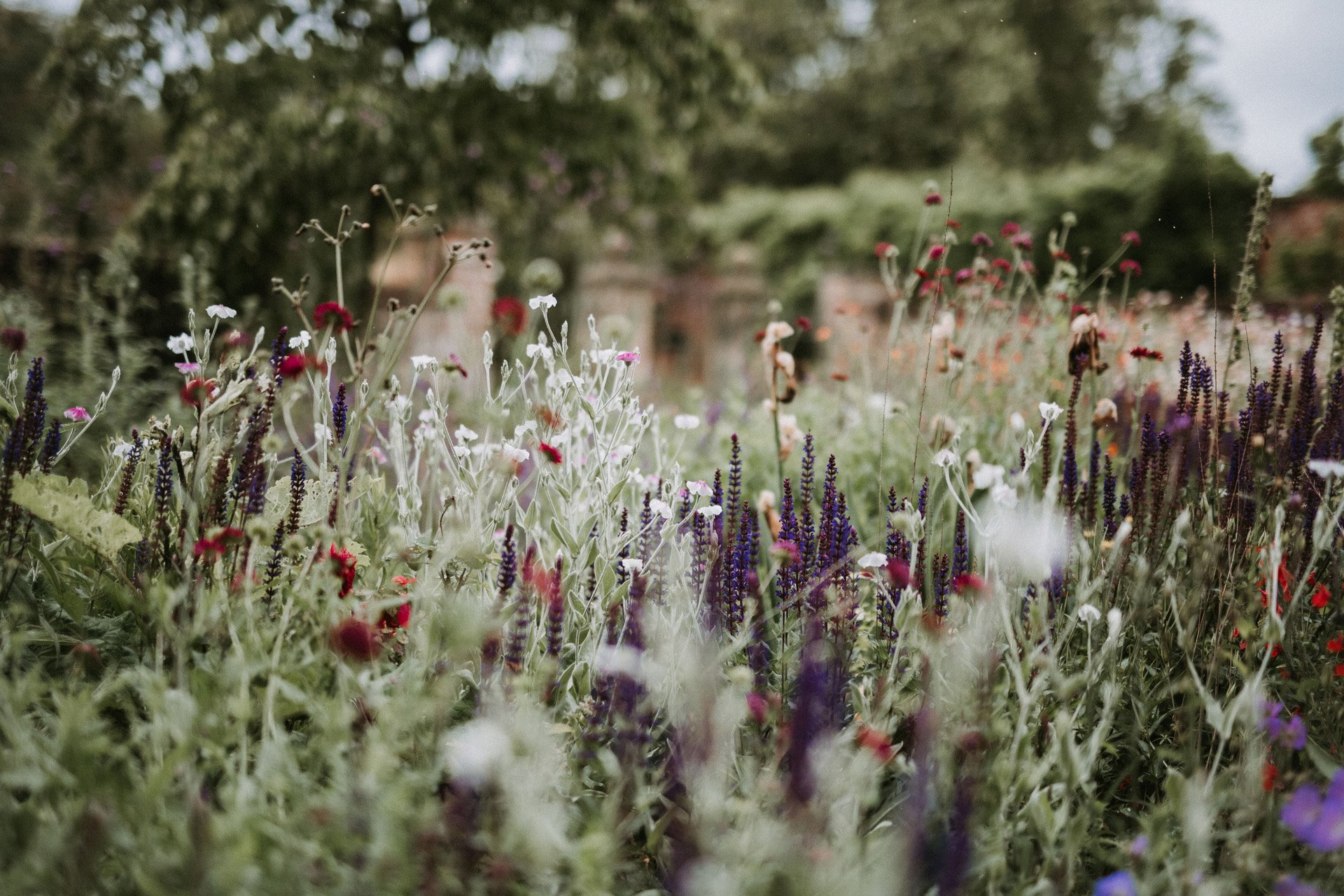 Micro weddings
If you'd told us to start hosting weddings for 15 guests back in 2019 we would have laughed. But my what a punch these tiny weddings packed!! The overwhelming beauty of the micro-weddings we held in between lockdowns have been mind blowing. Even with only a handful of guests, love and joy filled the court and the intimacy of these celebrations was truly heart-warming. It just goes to show, no matter what, love always wins.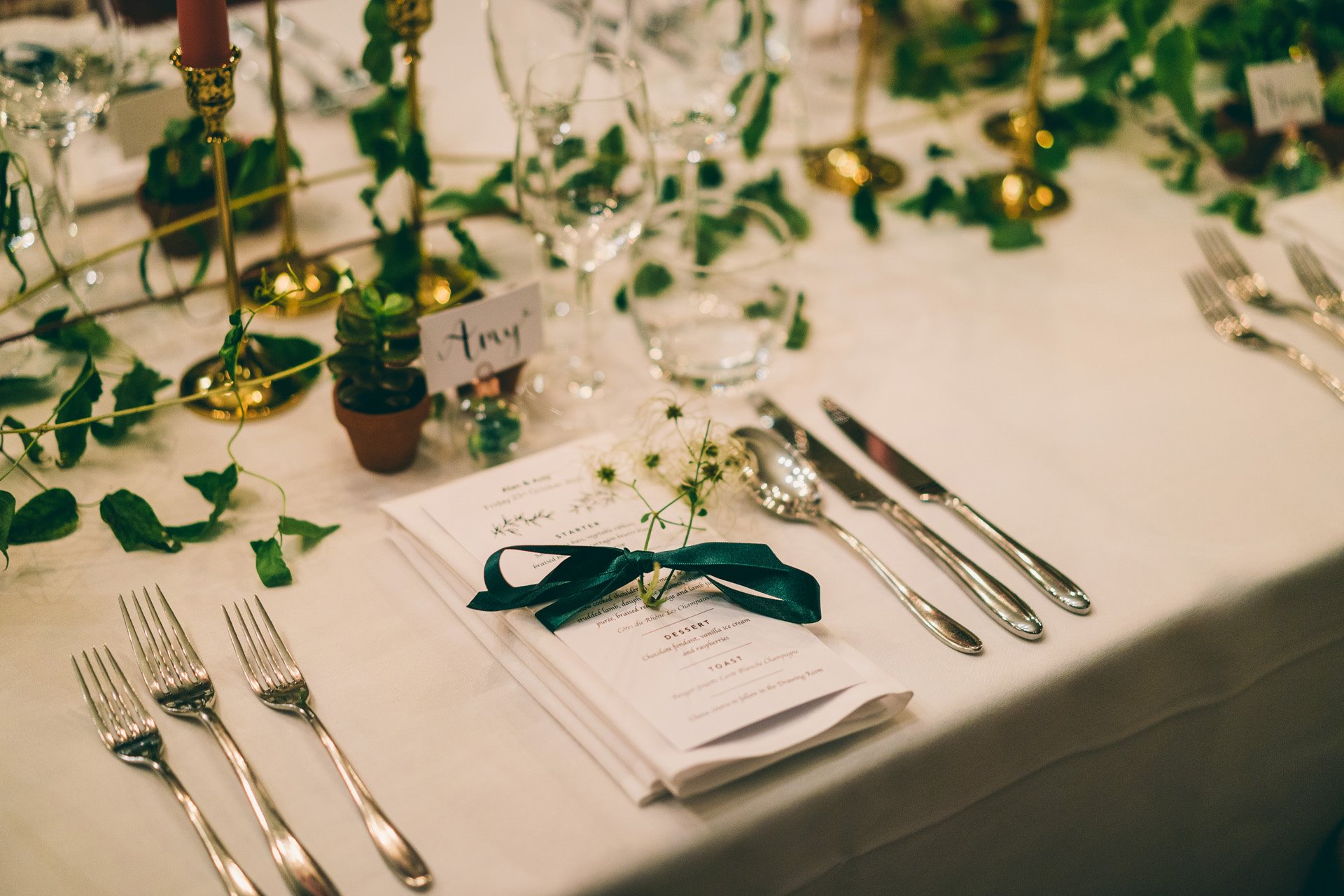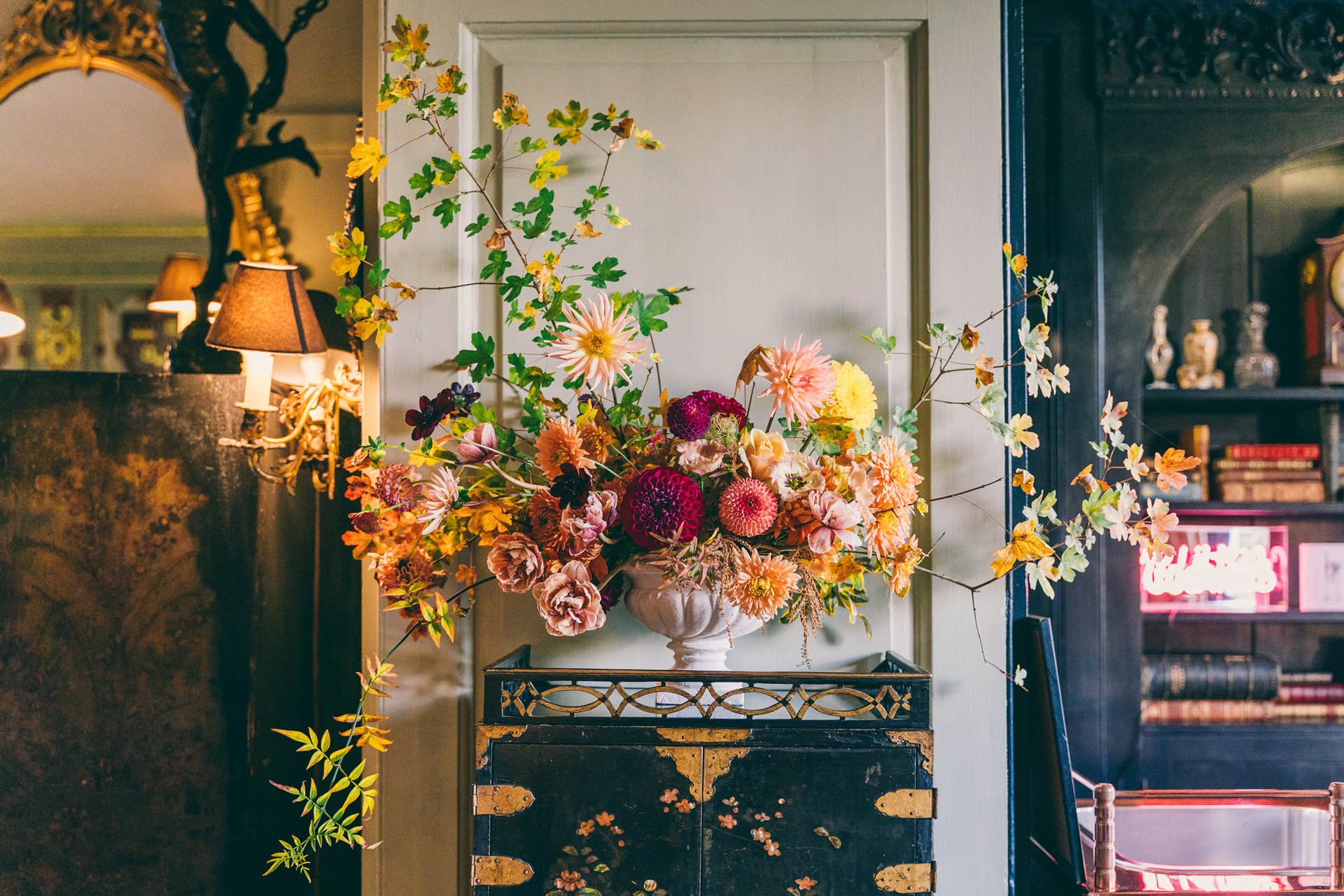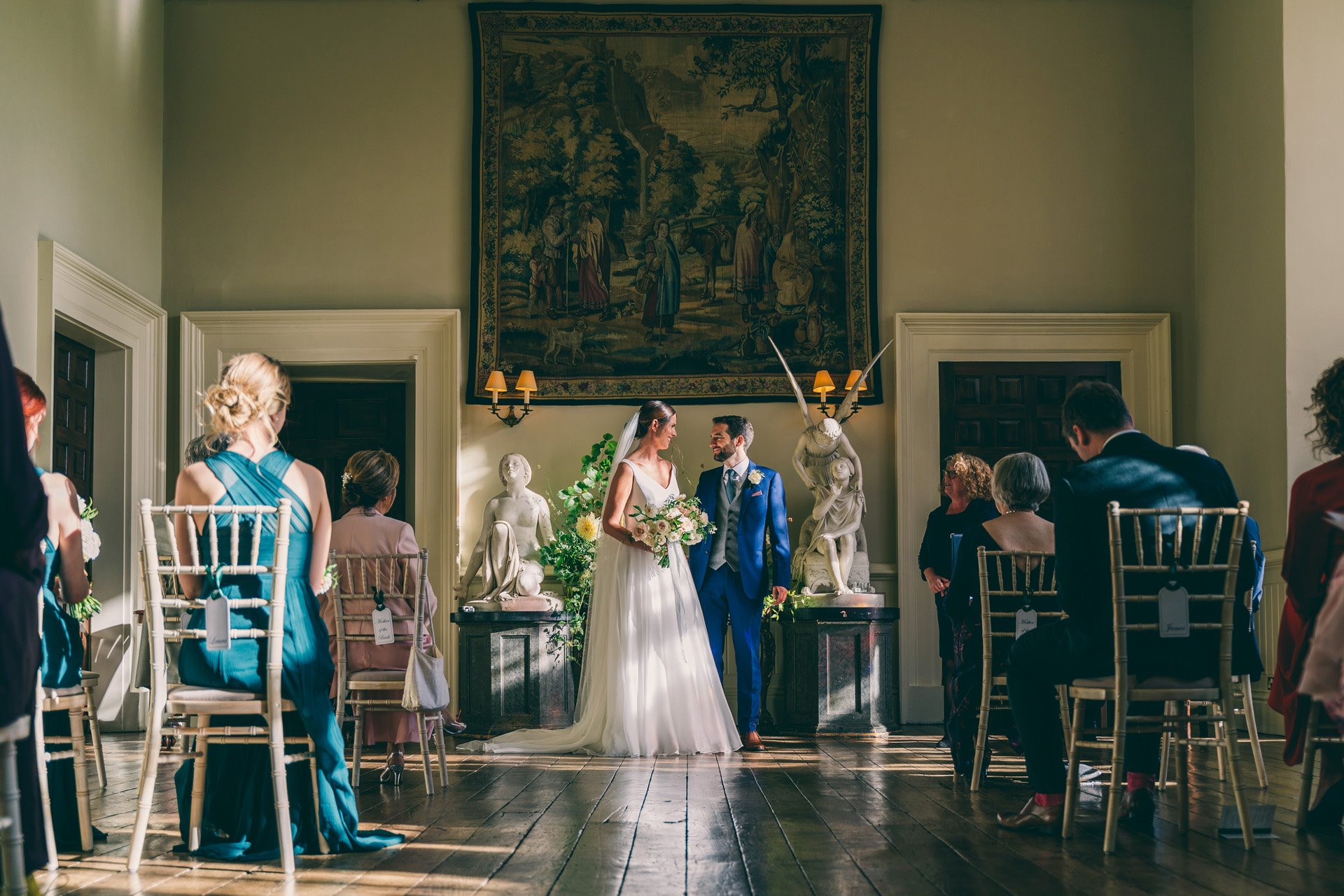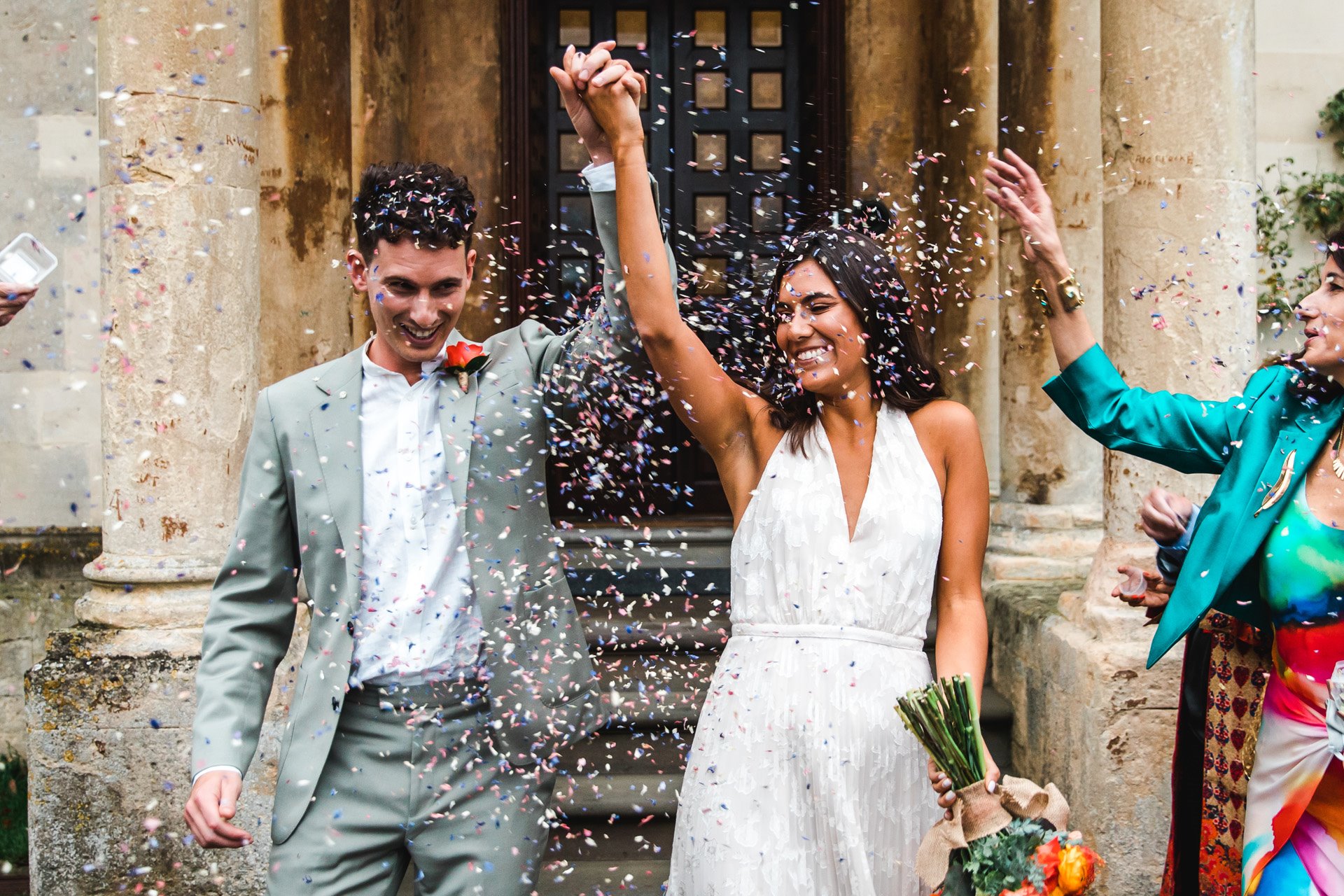 We cannot wait to fling open our doors next year and get back to doing what we truly love- making your wedding dreams come true. See you on the other side!
Wishing you a very Merry Christmas,
All the love,
Team E xx
Related reading